Betcha you won't see anything better today!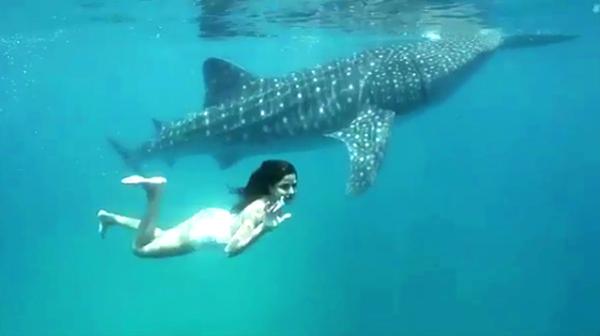 Katrina Kaif took a long, long, time to get onto Instagram, but isn't she making up for it!
The stunner posts pix almost every day that quickly go viral.
Are we surprised? Nah. She's gorgeous Kat after all.
On Thursday, June 8 -- World Oceans Day, Kat informs us -- she posted a lovely picture and video of her swimming alongside a whale shark.
If Kat hadn't told us about the big fish, we'd have missed it altogether.
So gobsmacked were we to see Kat play mermaid.