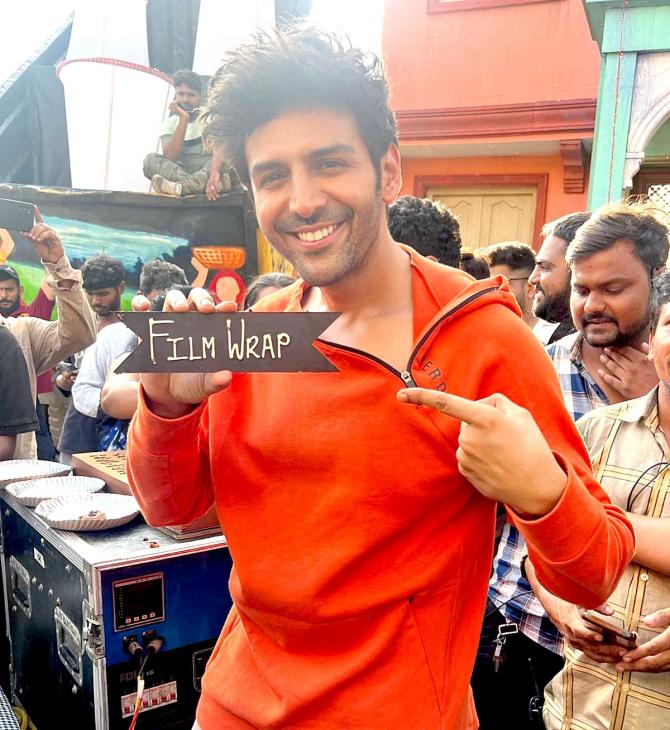 Kartik Aaryan wraps up the shoot of his romantic film Satyaprem Ki Katha and shares pictures from the shoot.
'A special film and a special character comes to an end !! This journey of playing SatyaPrem through #SatyaPremKiKatha has been heart wrenching and a roller coaster ride of emotions,' KA writes, sharing a picture of his co-star, Kiara Advani.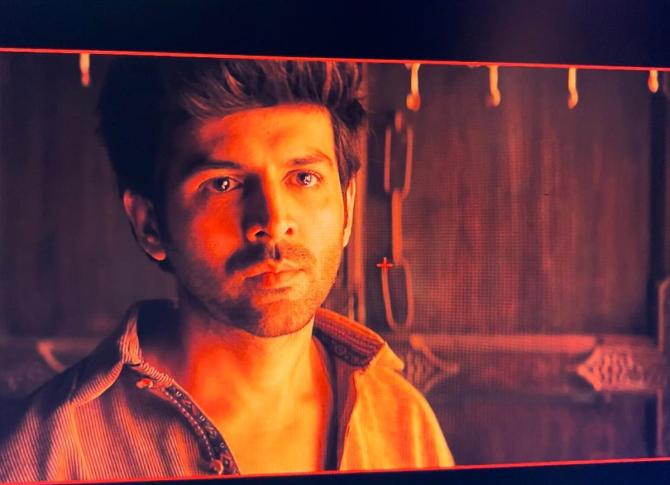 'SatyaPrem will always be my most favourite, strongest and bravest character and i hope you'll connect with him too, as I believe all of us have a Sattu in us.'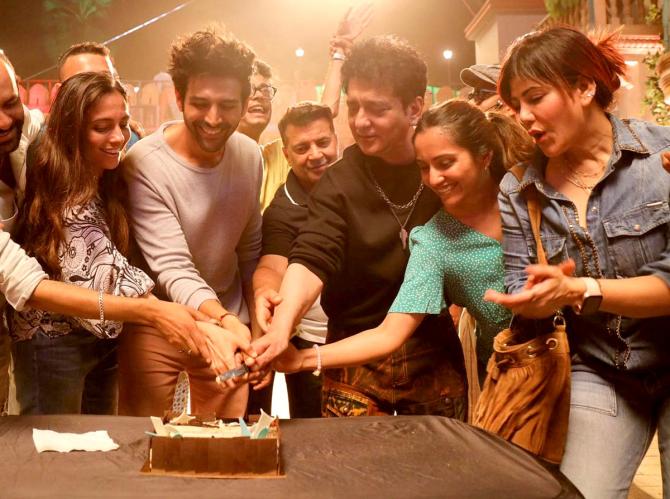 'Thanks to my super amazing director @sameervidwans for giving me such a role that i will always cherish and feel proud of Sajid Nadiadwala sir for putting so much belief in me and giving so much love and power to this film.'
Kartik cuts a cake with Sajid Nadiadwala and his wife Wardha, among others.
'@shareenmantri you have given it your all from the first day till the end and thankful to you for thinking of me as Sattu.'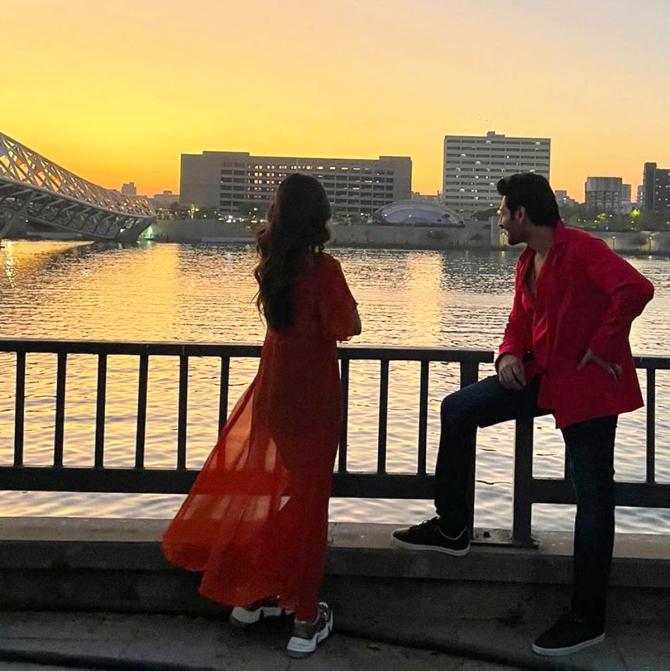 '@kiaraaliaadvani thank you for being on another beautiful journey with me, had a blockbuster time with you yet again.'
Kiara and Karthik have already proved they are a hit couple after the blockbuster, Bhool Bhulaiyaa 2.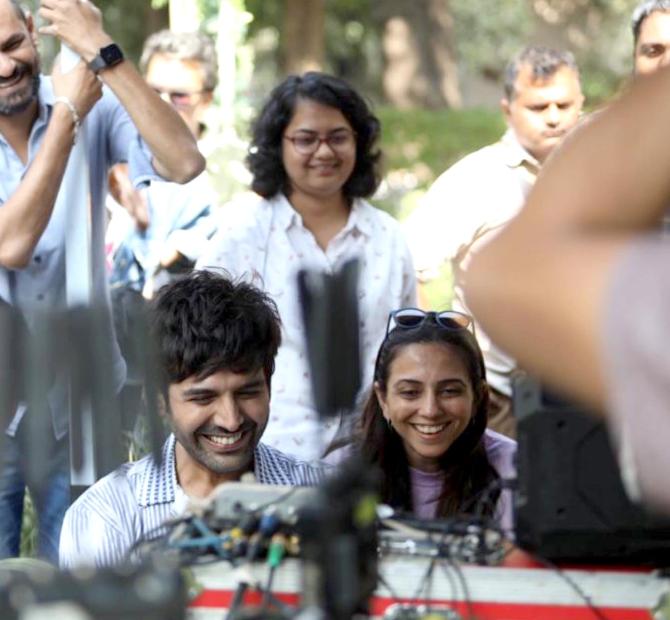 '@karandontsharma thanx for penning down such a beautiful story and ofcourse sattu n katha. Thank you @arora.kishor sir Thank you @wardakhannadiadwala @kamera002 u made this journey beautiful Had so much fun and learnt so much from the talented @gajrajrao, Supriyapathak @anooradha_patel @randeria_siddharth @shikhatalsania @rajpalofficial.'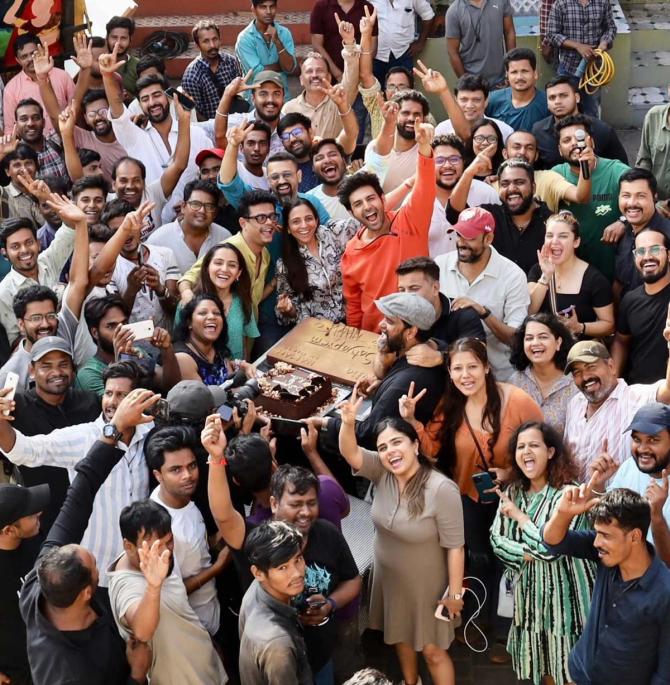 Satya Prem Ki Katha releases on June 29.
All Photographs: Kind courtesy Kartik Aaryan/Instagram