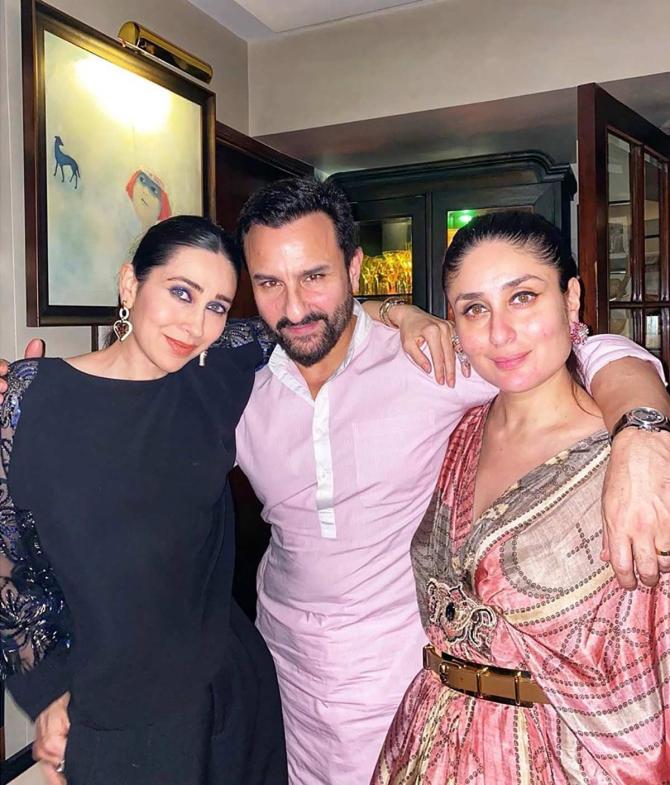 Kareena Kapoor planned a birthday bash for husband Saif Ali Khan's 50th birthday on August 16, and the guests included Karisma Kapoor, Soha Ali Khan and Kunal Kemmu.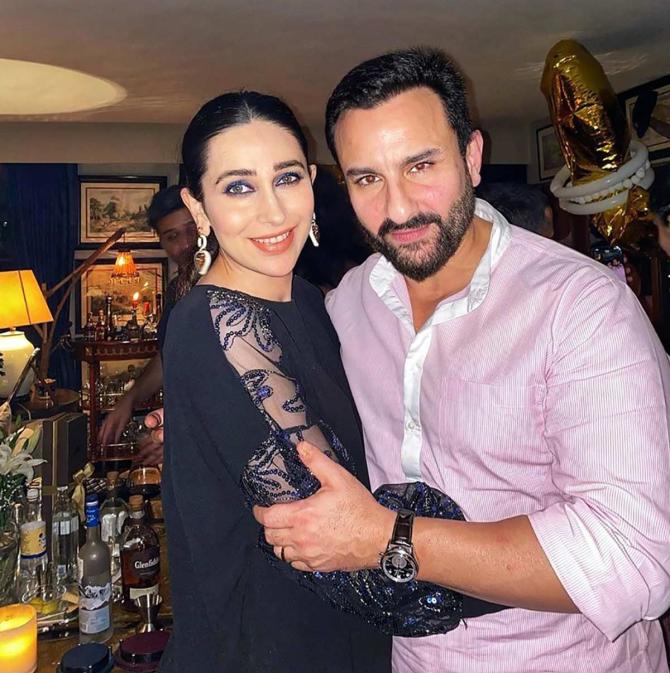 Karisma crowns Saif as the 'coolest brother-in-law ever'.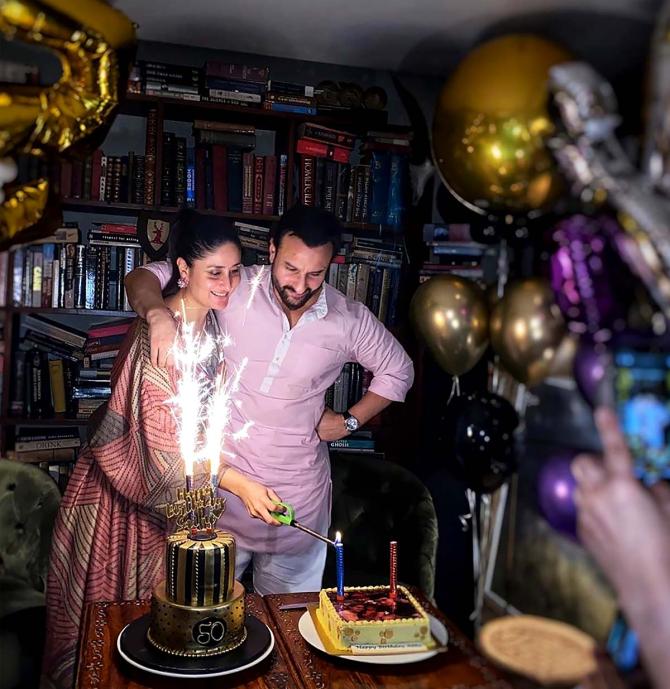 Saif and Kareena, who are expecting a second baby together, get ready for cake.
Kareena posts a boomerang video with the 'sparkle' of her life.
Saif and Kareena exchange a romantic kiss in this video.
Kareena created a beautiful video for Saif, where she tries to capture 50 years of his life.
'It was 22 minutes long and I still felt there was so much more to be said! Am sharing here a glimpse of 50 pictures of the video that is from the heart! Happy birthday love... you make 50 look so good and so well lived!' she writes.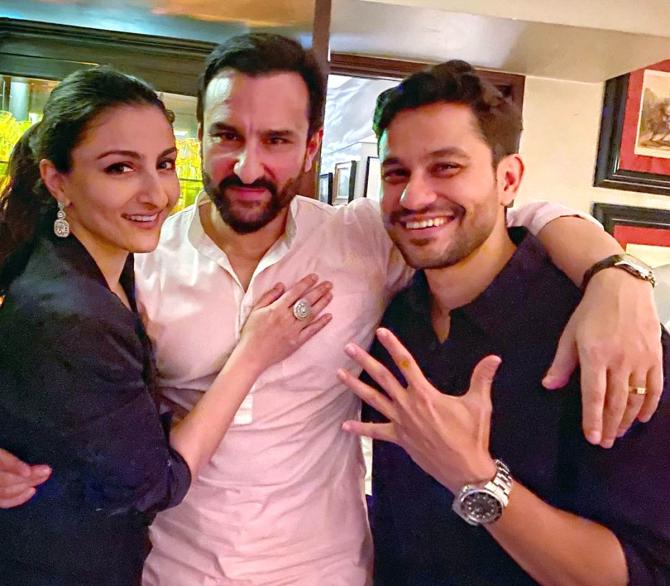 Soha Ali Khan posts a picture with Saif and husband Kunal Kemmu and writes, 'Happy 50th birthday bhai!! You inspire me every day to be unapologetically me and remind me that the best does indeed, incredibly, lie ahead.'