Get your lowdown on what's happening in the world of Bollywood, right here!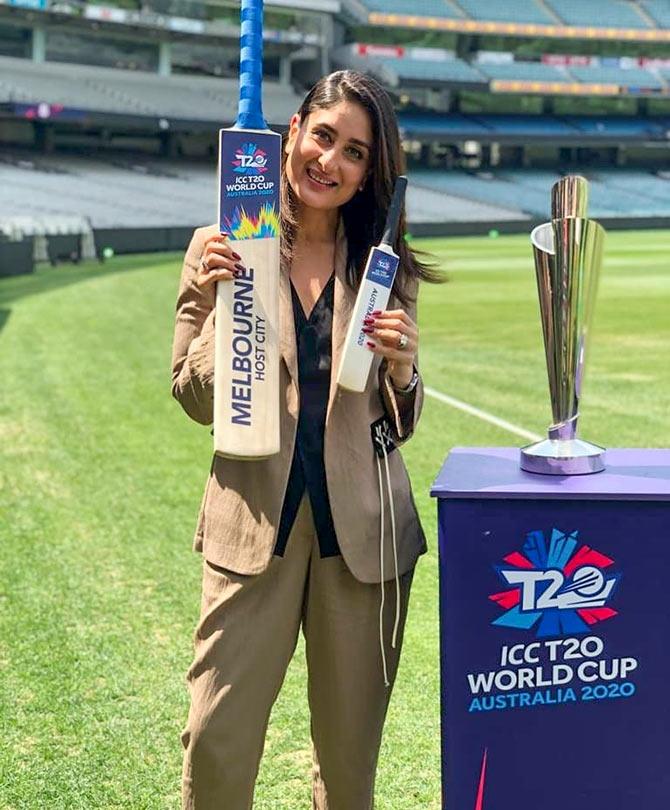 Kareena Kapoor Khan will unveil the T20 World Cup trophies for Men and Women in Melbourne.
The ICC T20 World Cup 2020 will commence from October 18 and will conclude on November 15, 2020, in Australia.
The women's tournament will be held from February 21 to March 8.
'I am honoured to be a part of this prestigious evening.
'I would like to encourage all these women out there who are playing for their respective countries to pursue their dreams.
'It's truly empowering to see them stand tall on an international platform. They are an inspiration to one and all.
'My late father-in-law was one of the greatest cricketers who played for the Indian cricket team and it is an honour for me to be unveiling the trophy,' Kareena said in a statement.
On the work front, she will be next seen alongside Akshay Kumar in Good News.
She will also start shooting for Laal Singh Chaddha, featuring Aamir Khan in the title role.
***
'Will sue anyone making remixes of Vishal-Shekhar songs'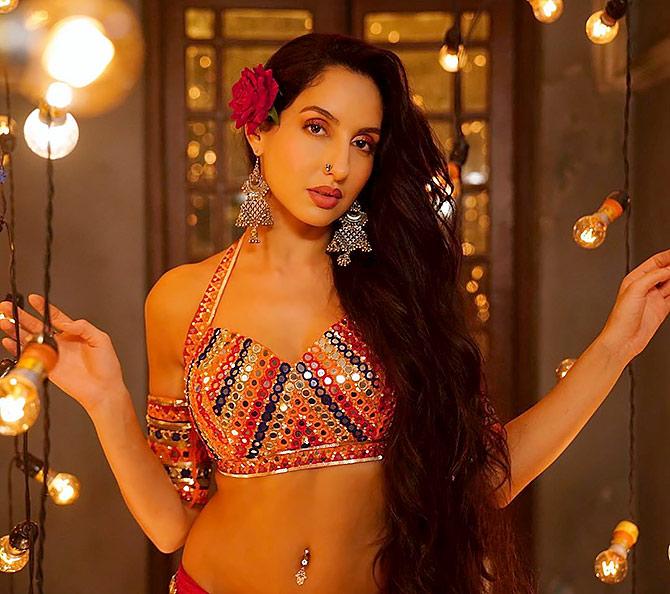 Vishal Dadlani, one half of composing duo Vishal-Shekhar, has said he will take legal action against anyone who attempts to recreate their songs. The singer-composer is already miffed with the recreation of the Saaki saaki track from Musafir.
Tanishk Bagchi had remixed the track, which was sung by Tulsi Kumar and Neha Kakkar for John Abraham-starrer, Batla House.
Dadlani took to social media to call out the 'vultures' who are tampering with original tracks.
'Warning: I WILL sue anyone making remixes of Vishal & Shekhar songs. I'll even move court against the films & musicians. After 'Saaki Saaki', I hear upcoming bastardisations include 'Dus Bahaane', 'Deedaar De', 'Sajnaji Vaari Vaari', 'Desi Girl' and more,' he wrote. 'Make your own songs, vultures.'
In a statement, Dadlani called remixing of old songs as 'daylight robbery' and said he is ready to go to any length to protect his work.
'I shall certainly exercise my legal rights if needed and even move courts against the films and the musicians, if it comes down to it. It's not fair that anyone should be able to do this, and I'm sure that the Courts will see this for what it is. Daylight robbery of work, credit, opportunity and most crucially creativity.
'Once again, I would like to ask my fellow musicians NOT to remix Vishal and Shekhar songs without our permission, due credit and remuneration. That is robbery, nothing more. Stop doing this, show some spine, and let yourself and all musicians be respected as a community,' he said.
Dadlani's outburst follows on the heels of British composer Dr Zeus taking offence to the remix of his song, Don't be shy. by Sachin-Jigar for the film Bala.
Dr Zeus had called out the composer duo and rapper Badshah on Twitter.
'Are u guys taking the p**s @sonymusicindia @MaddockFilms @Its_Badshah @SonyMusicUK @SachinJigarLive when did you compose 'Don't be shy' and 'Kangna'. More to the point how dare you guys be riding off my old hits and f***ing them up??? You need to get original. My lawyers will be in touch,' he wrote on Twitter.
***
Priety Zinta to star in Fresh Off The Boat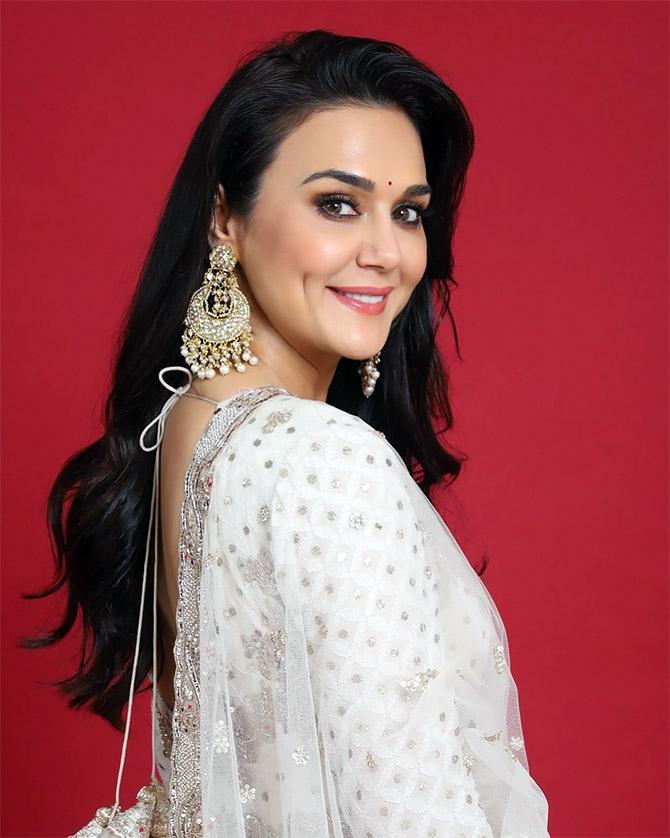 Priety Zinta and Vir Das are set to guest star in an episode of ABC's Fresh Off The Boat and that may serve as basis for a spin-off show.
The show revolves around the Huangs, a Taiwanese-American family -- comprising parents Louis and Jessica, their children Eddie, Emery, and Evan, and Louis's mother, Jenny.
According to Deadline, the episode, which will be shot next month, will centre around an Indian family whose daughter attends school with Eddie.
Preity will portray the girl's mother, Meena, while Vir Das will play her father, DC.
The introduction of the new characters is expected to lead up to the spin-off show, tentatively titled Magic Motor Inn.
Rachna Fruchbom, who has frequently penned episodes of Fresh Off The Boat, is attached to write. It will be produced by 20th Century Fox Television.
Fruchbom will also serve as the executive producer on Magic Motor Inn, along with Jake Kasdan and Melvin Mar.
Fresh Off The Boat, currently in its sixth season, airs on ABC in the US.
***
Arjun Mathur, Tannishtha in Anshuman Jha's directorial debut
Anshuman Jha is set to make his directorial debut with the black comedy, Lord Curzon Ki Haveli, featuring Arjun Mathur and Tannishtha Chatterjee.
Jha, who was last seen in No Fathers In Kashmir, just finished working on Hum Bhi Akele, Tum Bhi.
Lord Curzon Ki Haveli is written by Bikash Mishra, the award-winning writer of Chauranga, and is expected to go on floors in the UK in January.
Arjun, who won critical acclaim for the Web series, Made In Heaven, and Tannishtha, fresh off from her directorial debut Roam Rome Mein, will play one of the two couples in the movie.
'This is a five character film and each part is integral to the story. And requires actors.
'I am grateful to Tannishtha and Arjun, whose work I admire, and excited to collaborate with them on a script which excites us all in equal measure,' Jha said in a statement.
Jha will also feature in Pankaj Dubey's book adaptation of What A Loser.