'Why do they highlight only negative things on the Weekend Ka Vaar episode?'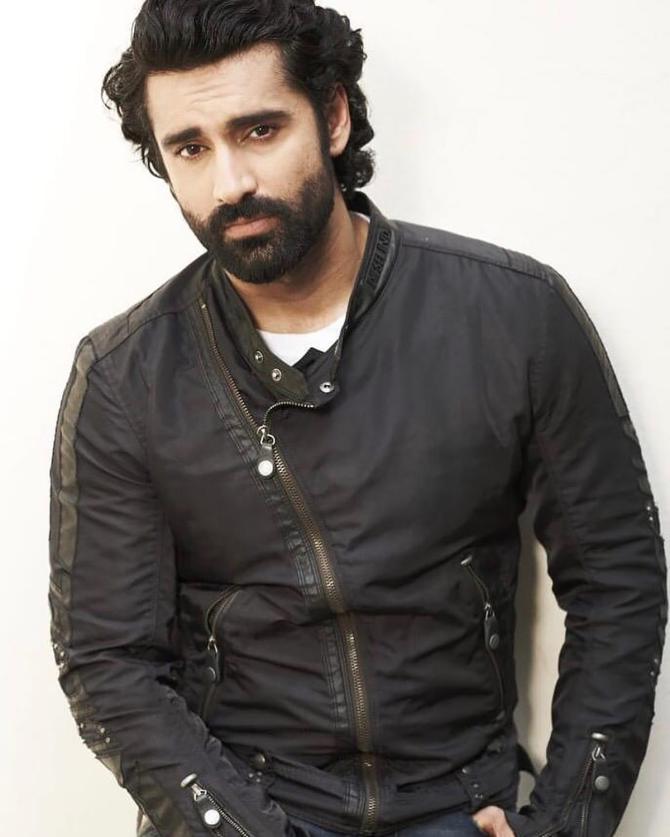 It was a shocking double elimination on the weekend's episode of Bigg Boss OTT.
Actor Karan Nath and his connection Ridhima Pandit were evicted from the show as they received the least number of votes.
Karan is disappointed with his early eviction from the show and says he had to pay the price for being calm, honest and humble.
"I did not want to compromise on being a good human being, so I paid the price," he tells Rediff.com Contributor Mohnish Singh.
You must feel disheartened that your journey in Bigg Boss OTT ended so early.
Obviously, I am disappointed. The journey came to an end in a flash.
I am going through mixed emotions because I am disappointed and at the same time, happy to be back home with my family.
I am disheartened because I had thought I would go far in the competition.
Unfortunately, Ridhima and I had to bear the consequences. But it is fine.
I have no regrets. I had a good time inside the house and made some good friends.
It was a good test for me also, mentally and physically. I did not lose myself inside the house and become someone else.
The way I am in real life, I tried to be exactly the same inside the house also.
But I have learnt a lot.
First and foremost, you cannot move ahead in the show with honesty, niceness, and being a good person. You have to do a lot more things.
I did not want to compromise on being a good human being, so I paid the price.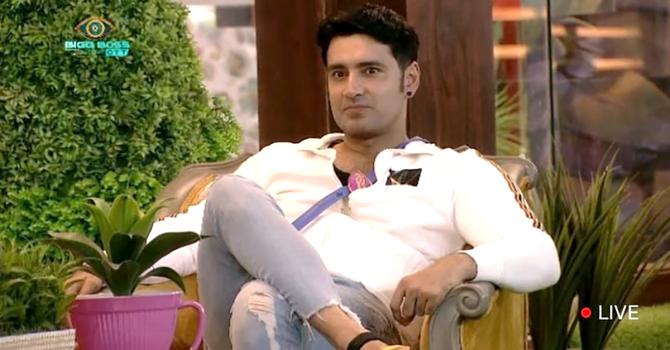 Did the double elimination surprise you?
Yeah, that was surprising. I felt it was a little harsh because the other partner also had to bear the consequences.
Nobody was expecting a double eviction.
Ridhima and you received the least votes as a connection. Where did you guys go wrong?
I don't know. We have been told that we lost by a small margin.
Ridhima and I were very confident.
She has a huge fan following. I had my fans supporting me.
We were playing a fair game.
I believe we were the only couple in the house who had no strategy, no game plan.
We were sincere from the beginning.
We did not swear allegiance to any group.
I am still surprised to get voted out. But this is what it is.
You have to live with this.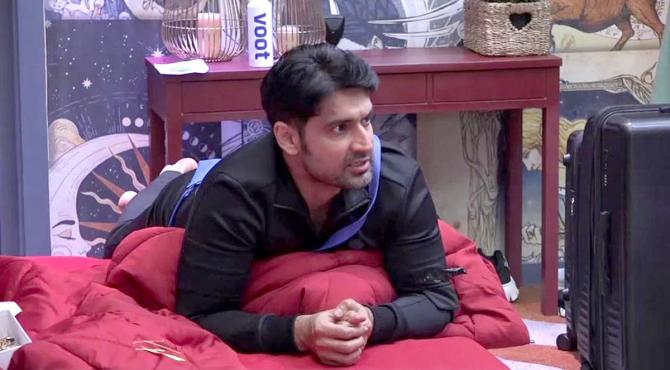 Do you mean your honesty and simplicity worked against the two of you?
My initial thoughts about a reality show were that if you are a calm, honest and humble person, you cannot win.
This was my take on any reality show.
But now, I think differently.
You cannot win if you are a good guy and that's sad actually.
People expect you to do more things inside the house.
What comes to your mind when I take the following names:
Shamita Shetty: She is a smart player. She knows where to draw the line, where to keep quiet, and where to take chance.
She knows what to say and when.
Nishant Bhat: Nishant is the Shakuni Mama of the house. He knows exactly when and how to egg people on and instigate them. He knows how to play politics in groups.
If this is what the audience likes, then I would say he is a complete package.
Zeeshan Khan: He does seem child-like but when it comes to performing tasks, he can do anything to win.
He is a good, competitive player. His energy level is impressive.
Overall, ladka achcha hai. He is a nice guy.
Akshara Singh: She is very calculative. She devises her plans thoughtfully. She is a smart and interesting player.
Pratik Sehajpal: He is like a younger brother to me. I confronted him whenever he was wrong.
I guess I was the only person who could kind of put him on the back foot.
Funnily, he would first nominate me and then apologise to me for nominating me.
I have seen his good side. I know he has done some stupid things in the house for which I even criticised him.
He is mostly confused, and people around him make him more confused.
If he really wants to go ahead, he has to start using his own mind.
I heard he has now chosen Neha (Bhasin) as his new connection. Neha, I feel, has also got the hang of it finally. Both should do well together.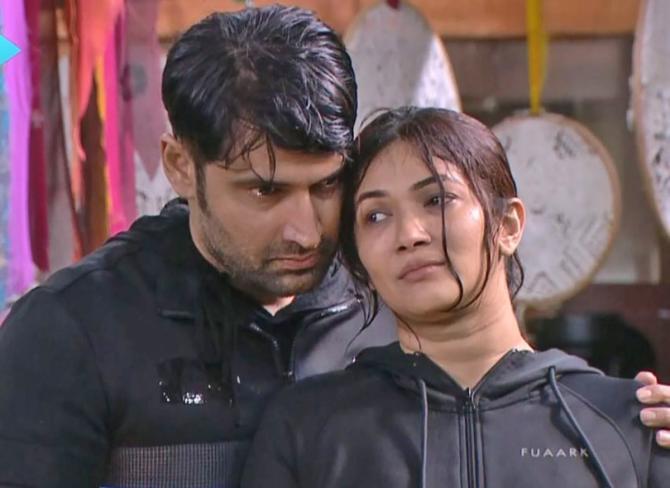 Who do you think is in the show for the long haul?
Divya Agarwal.
She comes with a lot of experience as she has already won a couple of reality shows.
We were a good connection on the show. I want her to win Bigg Boss OTT.
But I have a feeling that Shamita will also do well.
How have the two weeks in the house changed you?
I am the same person that I was before entering the house. I do not see any change per se.
I did do some household chores during my stay in the house, something which I had never done in my entire life before.
My mother is really happy to see me do all of that.
She is surely going to make me do some work at home (laughs).
Mentally, it was taxing to be in the house. I had seen people losing themselves and turning into monsters.
I am glad I handled the situation quite maturely.
Karan Johar had said something just before my eviction. I did not agree to what he had said.
I want to ask the makers why do they highlight only negative things on the Weekend Ka Vaar episode?
They should also highlight positive things, like the various tasks that the participants do, and the way they at times help someone from the opposite team, etc. There are so many good things than can be highlighted.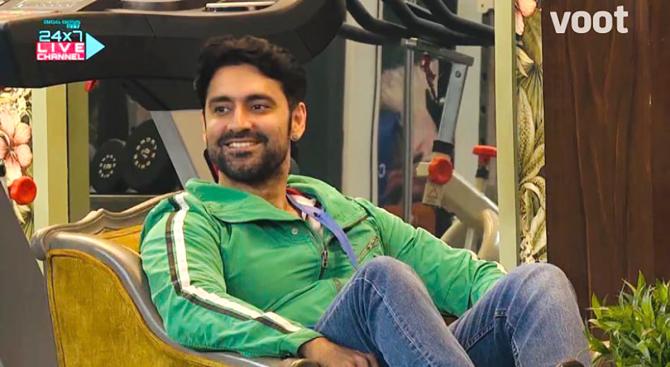 How would you rate Karan Johar as the host of the show?
He is very entertaining. He is Karan Johar, after all, who has been part of so many reality shows before.
But I feel that he was biased against me.
I wanted to say something, but did not get the opportunity.
Even towards the end of my eviction, I wanted to clear something, but he was unnecessarily railing at me for that incident with Moose (Jattana). If you have seen that episode, you would know.
I did not do anything to her. You cannot jump to conclusions by seeing something from one camera angle. There has to be proper evidence.
I was confronting Pratik at that time. That's it.