Apart from being a successful movie mogul and talk show host, Karan Johar is also the unofficial matchmaker of Bollywood.
Karan has played Cupid many times, resulting in quite a few Big Fat Star Weddings.
Namrata Thakker looks at the couples for whom KJo deployed his matchmaking skills.
Kiara Advani-Sidharth Malhotra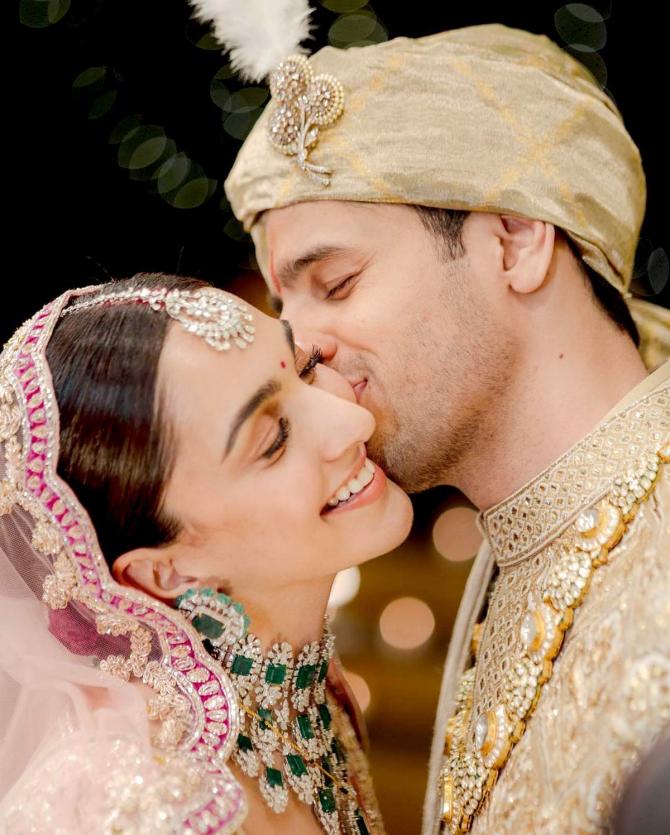 While Kiara and Sidharth fell in love on the sets of their film Shershaah, they first met at the wrap-up party of Karan Johar's Lust Stories.
In 2019, they started dating and things were going well until they hit a rough patch and parted ways.
Karan reportedly stepped in again, and made sure they sorted out their differences and got back together.
Today, Sid and Kiara are blissfully married.
Katrina Kaif-Vicky Kaushal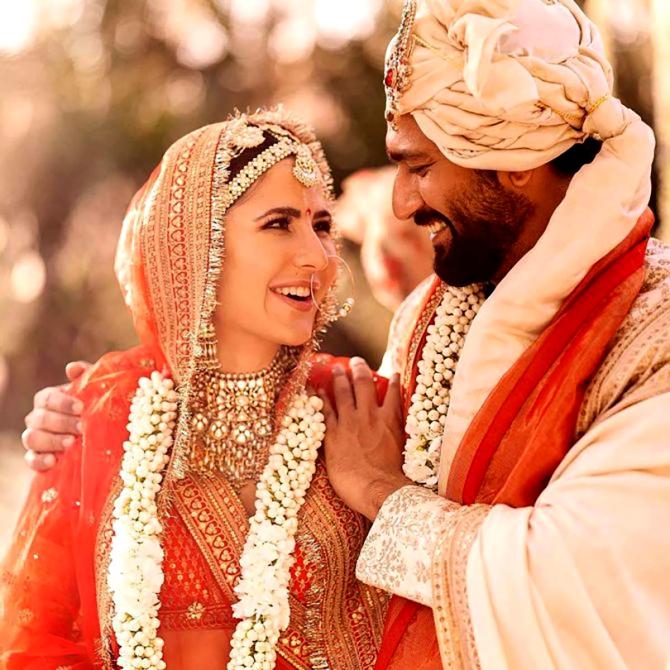 For Katrina and Vicky, it all started on Karan Johar's chat show Koffee With Karan.
In season 6, Kat revealed she would like to work with Vicky as they would look good together.
A few episodes later, Vicky came on the show and when Karan let him know about Katrina's compliment, he pretended to faint and admitted to having a crush on her.
Later, the two met at Zoya Akhtar's party and started dating.
Katrina and Vicky wed in December 2021.
Alia Bhatt-Ranbir Kapoor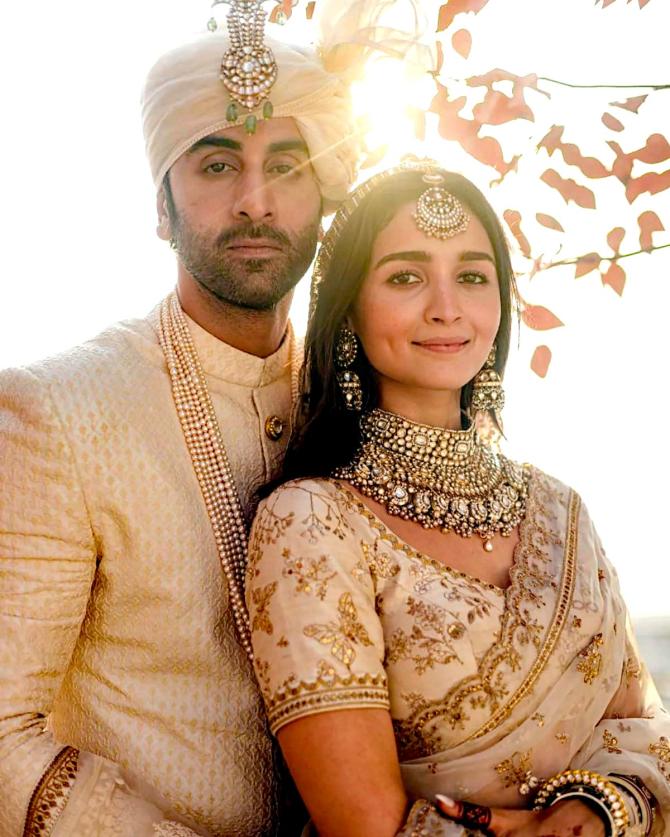 While Alia and Ranbir's love story began on a flight to Tel Aviv, the shooting location of their film Brahmastra, it was on Koffee With Karan that Alia first revealed that her celebrity crush was Ranbir and that she would love to marry him.
Ranbir, on the other hand, had once visited the sets of Karan's Student of the Year and jokingly asked Johar: 'Should I marry her (Alia)?'
The manifestation powers of the Koffee couch worked its wonders once again and Alia-Ranbir married last April.
Neha Dhupia-Angad Bedi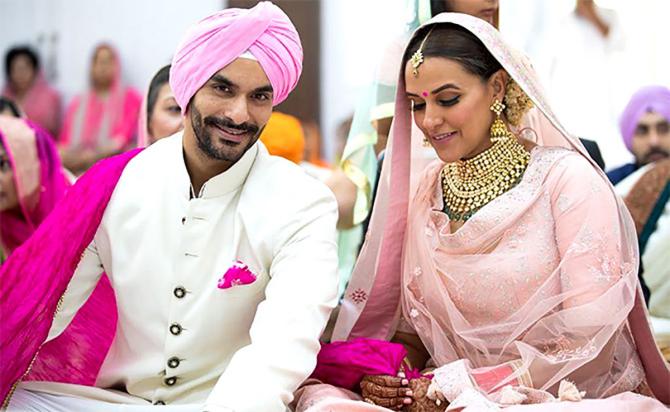 When Neha met Angad for the first time, they were dating other people.
But they became friends. Neha then decided to set Angad up with someone.
It was at this point that Karan told Neha that Angad could be the one for her and they could have great chemistry together.
She took his advice and started dating Angad.
They wed in 2018, and have two adorable kids together.
Vidya Balan-Siddharth Roy Kapur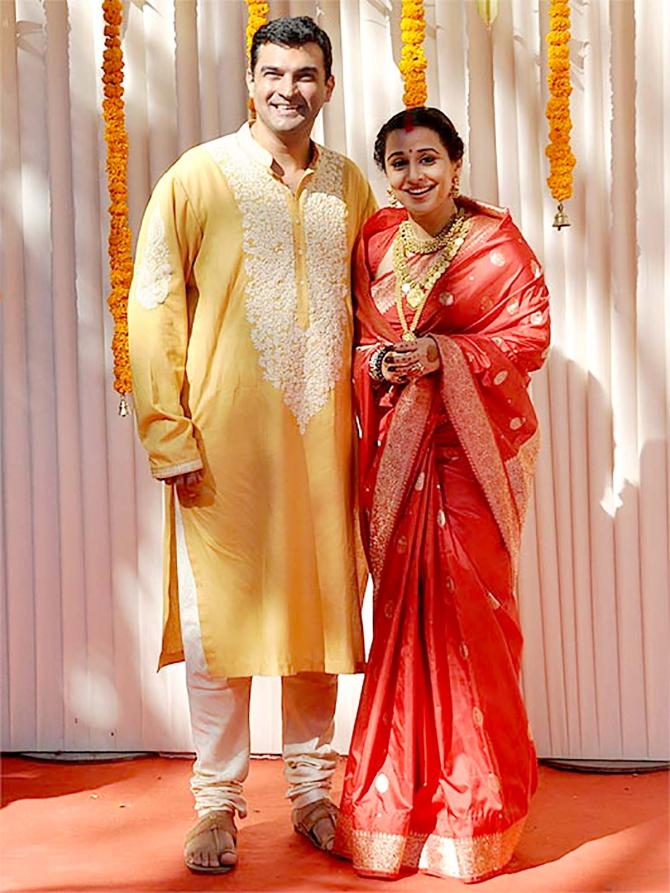 After dating for two years, Vidya and Siddharth got married in December 2012.
The credit, of course, goes to Karan who introduced them to each other.
Karan had told Siddharth at an event that Vidya would be a lovely girl for him.
Later, he hosted a dinner at his home and invited Vidya and Siddharth where they met for the first time and hit it off.
Aishwarya Rai-Abhishek Bachchan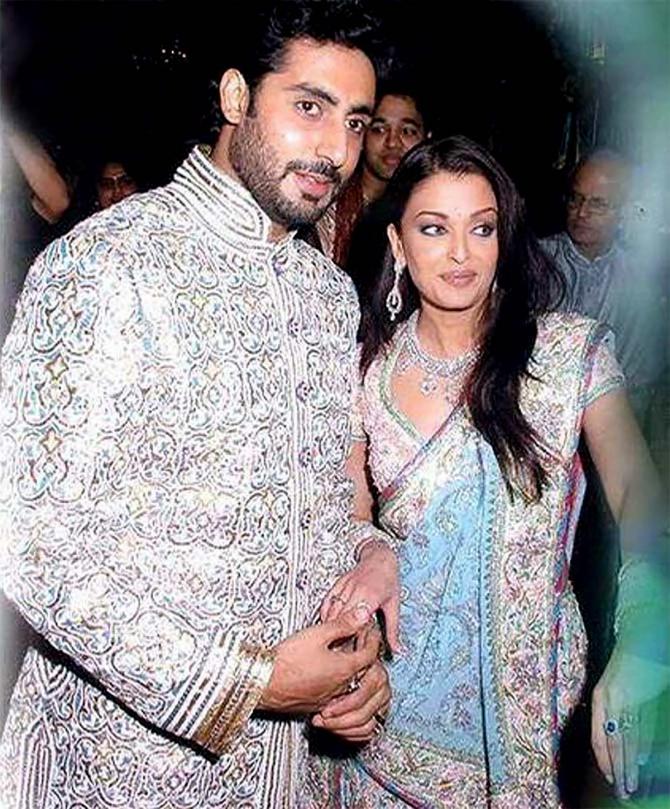 Karan also played Cupid in Aishwarya and Abhishek's love story.
They started dating on the sets of Mani Ratnam's film Guru in 2006, but it was Johar who first told AB Jr that Ms Rai and he would look wonderful together.
On a flight with Aishwarya, Karan inquired about her love life and later alerted Abhishek about the same, pushing him to give it a go.
Abhishek once revealed in an interview: 'Karan was the cupid who kept putting in the idea that she (Aishwarya) is fantastic. You both will look so wonderful together.'
The two have been married for 15 years and have a lovely daughter together.