'Karan Johar is the busiest person in Bollywood, but he still talks to us to know just what are we wearing to what event and what promotions.'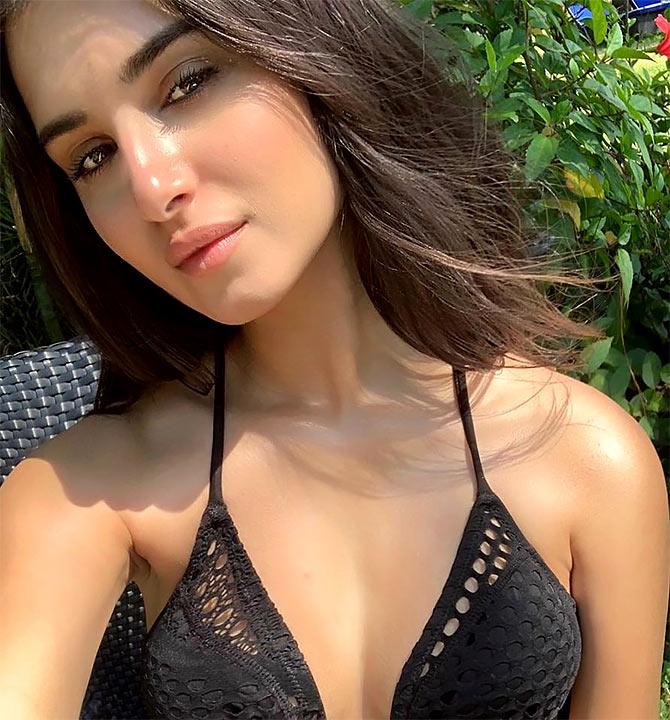 Tara Sutaria, who began her acting career as a child artist in 2010 with a Disney India show, is now set for her silver screen debut with Karan Johar's Student Of The Year 2, a sequel to the 2012 hit Student Of The Year, which launched Alia Bhatt, Varun Dhawan and Sidharth Malhotra in showbiz.
In an industry which is targeted for propagating nepotism more often than not, it comes as a surprise for many that an outsider like Tara is making her debut with as big a banner as Dharma Productions.
Asked how she snapped up a Dharma movie, Tara tells Rediff.com Contributor Mohnish Singh, "I met Karan and he asked if I was interested in acting. Then, I tested for Student Of The Year 2. Luckily, they liked it. Things fell into place right after that."
How was the equation between you and Ananya Panday?
I think our equation has been quite contrary to what people expected it would be from the beginning.
I mean, it's a known thing that people say that two actresses can't be friends and things like that. In fact, so many people have asked us that as well. It's quite funny.
The first time we met when we were on our flight to go to Mussoorie to shoot the film.
I feel, from the absolute beginning which was that flight journey, Ananya and I started chatting so much that Puneet (Malhotra), our director, had to actually put cotton in his ears.
The banter was so great, and we have actually become such good friends since then. So it has been a great equation.
Who broke the ice?
Ananya is a very chatty person, whereas I am very reserved. So, we are like both ends of the spectrum. And they say opposite attracts and opposites are great together.
In terms of our friendship, I think that's something that has really been a strong winner for us -- the fact that we are so different.
So, coming to who broke the ice, she started quizzing me and asking me questions. We then started playing a rapid fire round and things like that on the flight. That's how we started getting to know each other.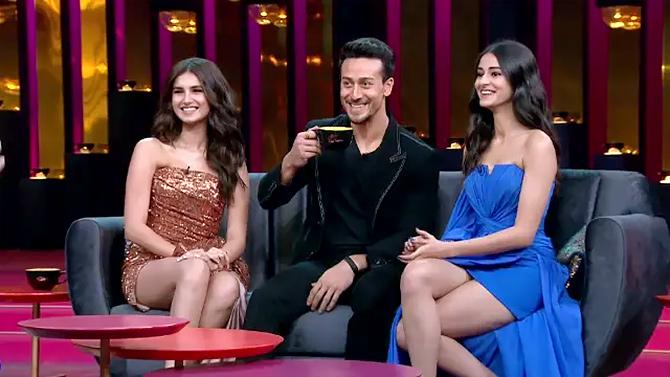 What do you have to say about the mixed response that the SOTY 2 trailer has generated?
When it comes to negative reactions that we have received, it was something which we were already prepared for.
Whenever you come out with a massy film, a commercial film like SOTY 2, whose first part was so loved and well appreciated, there is always a certain amount of trolling and memes one does expect.
So, we were definitely expecting that.
I have grown to love the memes; some of them are really funny. We had quite a laugh when we saw them.
So, keep the memes coming. They make us laugh.
Do you think your Koffee With Karan episode worked in your favour as it helped people know you better ahead of the release of your debut film?
Yeah, I think so. I have got really wonderful, positive, feedback after the Koffee (With Karan) episode. People did get a little glimpse into what Ananya and I are like.
Having said that, I don't think the show could fully encapsulate who we are. But maybe we will see that in the next episode of the next season.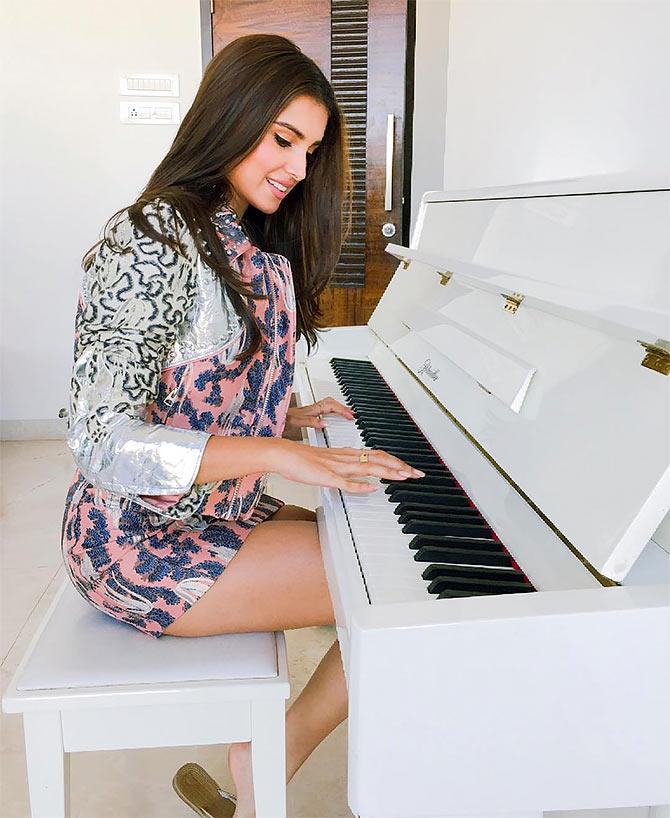 You have been in the performing arts for a while. How has the journey been so far?
I actually did not know that this was definitely something I wanted to do because, you know, I have been in the performing arts my whole life. I have been singing and dancing.
Acting was not something that I did till my late teens. I was doing musical theatre. It was very different from Bollywood.
But then I got SOTY 2 when I was 21 or something. So, it's great.
Was it a great struggle to move to films from television?
I don't think it was a struggle in the typical sense that one thinks it is.
I have been really fortunate that I met Karan and he asked if I was interested in acting. Then, I tested for Student Of The Year 2. Luckily, they liked it. So, things fell into place right after that.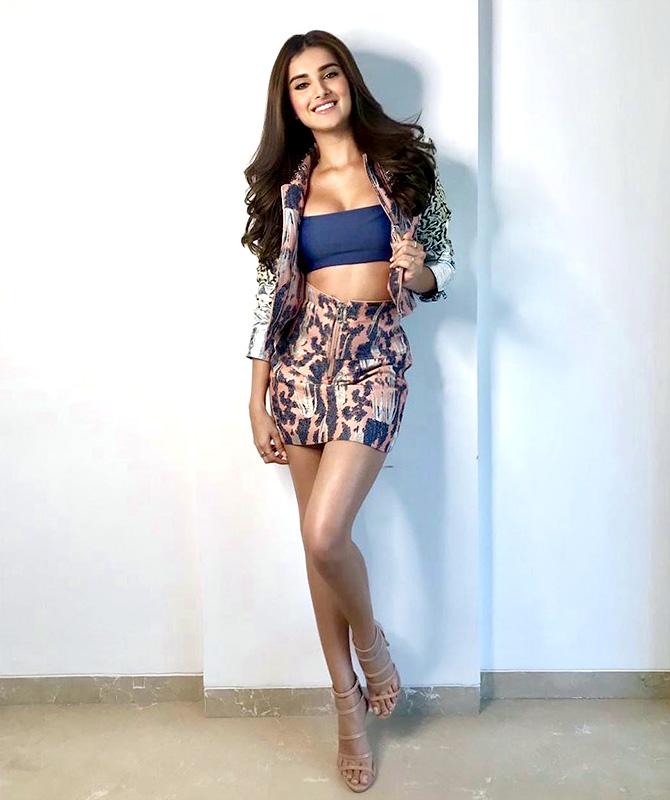 If the SOTY 2 trailer is anything to go by, you look very confident for a newcomer.
I am not as confident off screen. I feel the minute you put the camera on, I become a totally different person. That comes from performing on stage and things like that.
All the dance training, the music training and performing -- that confidence in me is because of that, nothing else.
What was your first shot for the film?
My first shot was for a song with Tiger (Shroff). It's a love song in St Teresa. It was very exciting.
There were easily around 2,000 of Tiger's fans, standing outside and screaming his name.
So, it was very energetic. The vibe was lovely. It was our wide shot, very grand frame for the film.
I sprained my foot while filming it. Tiger very sweetly massaged it. It put me at ease immediately. It was great.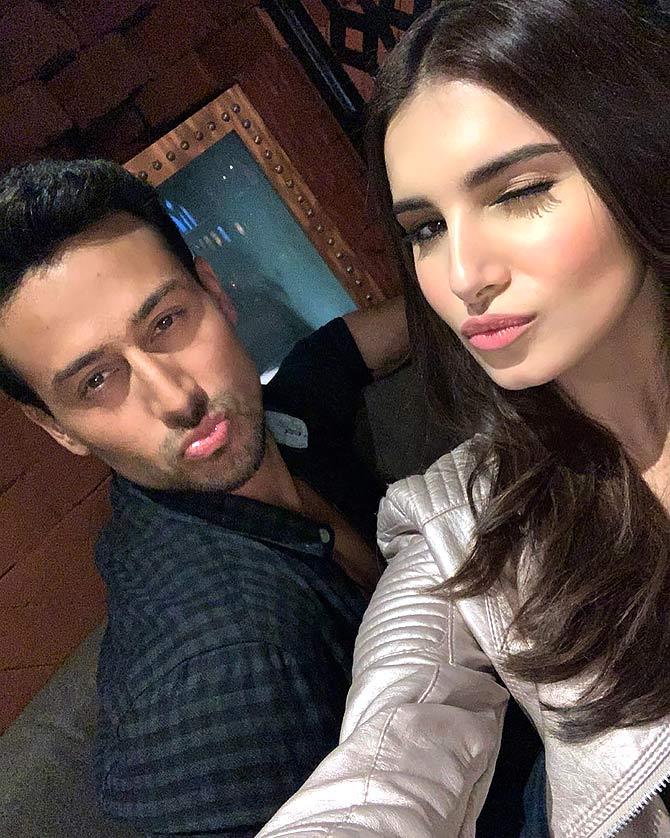 Was there any nervousness on the first day of the shoot?
I was anxious, obviously, because it was the first day of the shoot.
It was nice to immediately get that connect with Tiger. I actually found a dance partner in him after a long time.
Was it difficult to match up to his energy level?
He is actually so easy on set. He is not hyper or anything like that.
He is so chilled out and easy and makes you feel so much at home when he is around.
How prepared are you for the competition ahead?
I have just wrapped up my second film and I am starting my third film in a few days. I feel really blessed that it all happened in one year of starting my first film. So, I am very excited.
I have realised it does not happen to everyone -- three films in a year. I really not expecting it. I did not see it coming. So, I am really blessed.
Student Of The Year turned out to be a big launchpad for Alia, Varun and Sidharth. What are your expectations from its sequel?
Anyone who does a Dharma film has some excitement as well as nervousness that comes with it, especially when you are doing a film like SOTY 2.
We are taking the franchise forward. We have seen Alia, Varun and Sidharth have such exemplary careers already.
It has been only seven years since the first film came out and they are all such big stars today. So, I guess, it is definitely something to look up to.
What are your dreams and aspirations as an actress?
I was thinking about it the other day and realised that it is such an exciting time for actresses -- for women in general -- in the entertainment sector.
It is so wonderful to get to start my journey with Student Of The Year 2, but there is definitely so much else that I am very excited to explore.
Look at Deepika Padukone and Priyanka Chopra! They are women to really look up to. If I can come anywhere near to what they are doing here and abroad, I think that will be wonderful.
Who is your Bollywood idol?
I connect very much with Priyanka because she sings, she can dance, she can have that traditional Indian beauty and skill set and she can go there (Hollywood) and wow people. So, she is someone I really look up to.
How did it feel when you went to a Dharma movie set for the first time?
I don't know how to explain that because it's like another world. I feel like we have been spoilt rotten with Dharma. They treated us with so much love and warmth.
I am sure that every other film that we do after will be amazing in its own way, but I feel there is a certain magic with Dharma.
That I also felt with Disney, to be really fair, because that's such an incredible organisation as well.
So, after being associated with both Disney and now Dharma, I feel I am lucky to have shared the best of both worlds.
But Dharma is different. There is definitely the sense of glamour, the sense of grandeur, the sense of everything larger-than-life. Every shot is larger-than-life. It's beautiful in small ways and big ways. So, I think I am very lucky.
Did you get a chance to share screen space with the students from the previous batch in the sequel?
Alia and Tiger have their song together, which unfortunately we are not a part of. We would have loved to, but we were not.
But we do meet Varun, Sid and Alia from time to time. They are so excited about it.
We hope we can live up to their expectations with the film.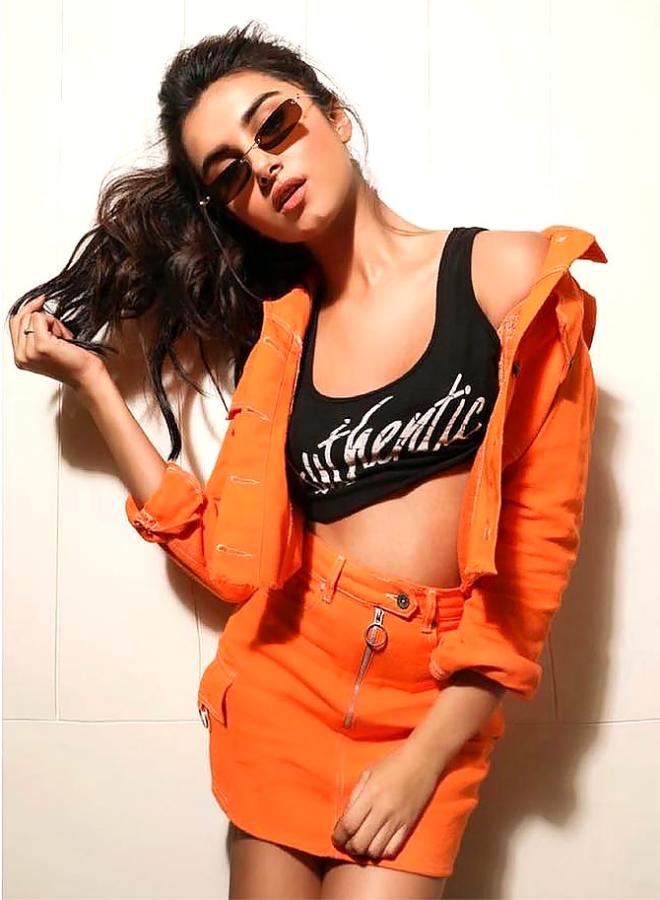 Are you scared of SOTY 2 being compared to its predecessor?
I don't think you can really compare. While there are some basic similarities between both films, there are such big differences as well.
We brought in sports like kabaddi along with some completely different dances.
Tiger is there, who is completely a different type of performer.
So, I don't think you can compare the two in that sense.
How important is Karan Johar in your life?
He is very important in my life, personally and professionally.
He is someone I would pick up the phone and just ask anything. His advice is always great, and he knows what he is doing.
He has been a big guiding factor for both Ananya and I through the film.
How involved was he creatively in the sequel?
Karan has eyes and ears everywhere. I honestly don't know how he does it.
He is travelling the world, he is doing TV shows, and he is also making movies. He is doing everything.
He is the busiest person in Bollywood, but he still manages to take the time out to pick our phones to talk to us to know just what are we wearing to what event and what promotions. He is always involved in these things.
Are we going to see some cat-fights in the film because two girls are in love with the same guy?
You are going to see a love triangle that everyone saw in the first film as well.
It's exciting because this time around, there are two girls. So, definitely, it's more catty in a certain sense.
But you will have to wait and find out.