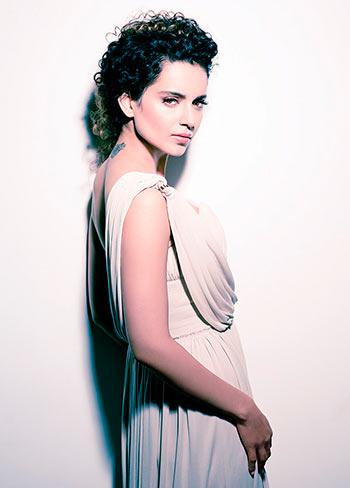 'I came to this city with Rs 1,500. Today, I have a lavish apartment, I drive in beautiful cars.'
'After I made my Rs 1,500, everything else is a bonus.'
Kangana Ranaut talks about her success in Bollywood.
She recently won her second National Award for her fabulous performance in Queen, and she's starred in quite a few brilliant films in her eight-year-old career but Kangana Ranaut feels she still has a long way to go.
Ranaut is all set for her next release Tanu Weds Manu Returns, a sequel to 2011 sleeper hit. The new film will see her in a double role.
The 28-year-old-actress has never shied away from speaking her mind. In this conversation with Sonil Dedhia/ Rediff.com, Ranaut tells us why she is happy with the way her career has shaped up.
You won your second National Award for Queen. Did that boost your confidence?
It definitely did. I wasn't expecting a National Award for Queen.
In Bollywood, we know which films have released and which performances are most sought after, but on the national level you do not track everything.
You don't know which film has released where and hence, you don't have preconceived notions.
For instance, I know Vijay (the Kannada actor) is a terrific performer, but I haven't seen his movie (Nanu Avanalla Avalu) for which he won the National Award.
Has the success of Queen encouraged you to tackle new subjects?
I have always had the confidence to experiment.
After I did Tanu Weds Manu, I was offered The Dirty Picture but I chose Queen because I was sure that I didn't want to play those neurotic characters.
After the success of Tanu Weds Manu and Queen, has people's perception of you changed?
This is not the pinnacle of my career. The opinion of others does not matter to me because if it did, I wouldn't have lasted till now. I would have been full of self-doubt and irrational doubts.
I have a strong sense of what is achievable and what is not.
The good thing is that I am not to getting carried away by it all.
You once said that you consider yourself the struggler of the century. Do you still think so?
I think everyone in this industry has to struggle.
For me, getting good work is no longer a struggle.
There was a time when getting work was a struggle, but not any more.
I have always been an outsider and that is not going to change.
There are different levels of struggle now, but it's not as intense as it used to be. I still have a long way to go, though.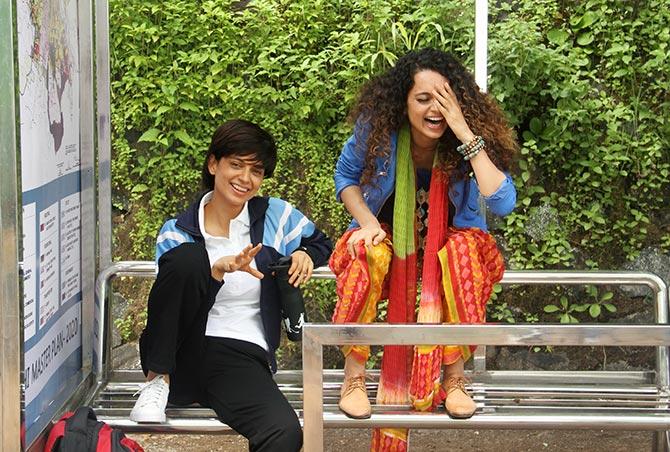 Image: Kangana Ranaut plays a double role in Tanu Weds Manu Returns
Tanu Weds Manu was the turning point in your career. Do you feel under pressure to deliver an even better performance in the sequel?
There is no pressure because I am very confident about the film and I have evolved as a person and as an actor.
By the way, I hated my performance in Tanu Weds Manu. I cannot stand it.
But this time it is good; I like my performance.
Tanu Weds Manu Returns starts where the previous film left off. Was it difficult to recreate the same character?
It is always difficult to make a sequel when the story takes off from exactly where it left off in the last film.
A lot of things change in four years, particularly the physical appearance of the actors.
The bigger challenge was learning Haryanvi, but fortunately, I had a very good teacher.
You play a double role in the film. You were aware of the nuances of Tanu, but how did you prepare for the character of Datto?
I think that was the biggest challenge.
I approach my characters in three stages -- first is physical appearance. We worked on her physical appearance -- the dentures, short hair and athletic look.
The second is the emotional aspect of a character. And the third is the body language.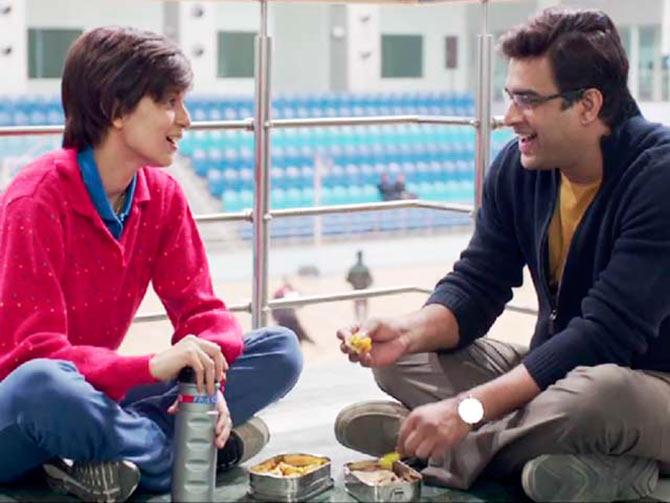 Image: Kangana Ranaut and R Madhavan in Tanu Weds Manu Returns
Actresses usually avoid getting married before they are 30. Does marriage affect an actress's career and sex appeal?
Marriage doesn't hamper sex appeal at all.
I cannot speak for others, but I have worked hard for 10 years and there has been no time to get involved in relationships.
Now that I have reached the point where I am doing so well, I don't want to give it away.
Also, when love happens, you don't think so much, and if it doesn't, then don't force yourself.
If it happens, it can happen at 21 also, and if it doesn't happen, it may not happen till 48.
Do you believe in the institution of marriage or would you prefer a live-in relationship?
To each his own depending on the partner and whether you feel comfortable, safe, and secure.
Living-in can be tricky at times. So can marriage, especially when people around you are going through ugly legal battles.
Now that you are in the top league, will we see you in films like Rascals or doing special songs?
As long as my kitchen is running, I won't. If not, then I don't mind.
What is wrong in work? You cannot look down upon any work.
I came to this city with Rs 1,500. Today, I have a lavish apartment, I drive in beautiful cars.
After I made my Rs 1,500, everything else is a bonus.