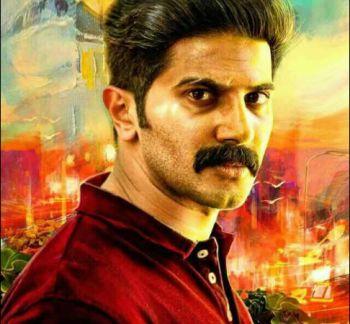 Kammatipaadam is a gangster movie with a difference and a must watch, for sure, writes Paresh C Palicha.
Some people have the ability to make something sublime out of something mundane, and director Rajeev Ravi has such a track record whether he was working as a cinematographer or as a director.
His latest directorial venture Kammatipaadam with Dulquer Salmaan in the lead further substantiates this point.
Written by P. Balachandran, the film tells the story of a few youngsters getting embroiled in a life of crime because they had a wrong start in their childhood. On the surface, it may feel as an ordinary fare, but the way it is handled makes all the difference.
As we move forward with the story, we realise that we are given the narration of an event from multiple points of view thus adding depth and mystery to the same while shedding new light on it.
We get into the story when Krishnan (Dulquer Salmaan) returns to his home base in Kochi from Mumbai (where he was working as a private security guard), after getting an SOS call from his childhood friend Ganga (Vinayakan).
He finds out that Ganga has gone missing from the day he got the call. And, thus we are sucked into the story that goes into flashbacks while giving clues to our hero about the whereabouts of his friend.
In further flashbacks, we get to piece together the jigsaw puzzle of their childhood. We see them growing up in a slum where violence and killings were daily occurrences and they join in just for fun or to survive in a hostile environment. As they grow up they become part of a gang delivering illicit liquor distilled by Ganga's elder brother Balan (Manikandan). In between, they get contracts to kill, kidnap or to just threaten people who refuse to toe their line.
Then, there is a triangular romance between the boys and Anitha (Shaun Romy making an impressive début) who happens to be Ganga's cousin. And this brings a kind of unpredictability to the entire scenario.
There are even moments that give a human touch to the proceedings; take the case of Krishnan's father (P. Balachandran) who goes to receive him when he is released from the juvenile home for the first time and they start walking. They are talking about the next train that will take them reach home before dark. There appear his friends in a car. They drag him into the car and tell his father that they will drop him home safely. We expect an outburst from the father or at least a mild retort but he watches them silently while he strains to see his father from the rear view mirror. Moments like these make watching this film worthwhile.
Dulquer Salmaam carries on his good form in this film after Kali. This film too requires him to give a chiselled performance and he does a good job of it.
Vinayakan is one of the favourite actors of the Maharaja's College gang of directors of which Rajeev Ravi is a member. The director inspires this underutilised actor to give his career best performance.
All in all, Kammatipaadam is a gangster movie with a difference and a must watch, for sure.
Rediff Rating: