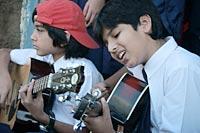 Shaikh Ayaz reviews Kaccha Limboo. Post YOUR reviews here!

Every movie, made and based anywhere in the world or for that matter any work of art that makes observations about childhood is in part autobiographical. Francois Truffaut, the French auteur in whose movies his boyhood years found a free-flowing expression, once remarked, "I've always preferred the reflection of the life to life itself." 

There's a bit of Truffaut's The 400 Blows (even Les Mistons) in Sagar Ballary's second film, Kaccha Limboo; more so, towards the end. Those who are still haunted by Antoine Doinel's straight-on gaze, the famous freeze frame climax of the 1959 classic, will not find it difficult to spot the similarities.

But far beyond that, Kaccha Limboo is still an original film with a just-about-fine first half and disappointingly weak, no-focus second. But original doesn't necessarily spell convincing.

Kaccha Limboo has at its centre 13-year-old Shambhu (Taher Sutterwala), a frowsy neighbourhood kid, the sort you must have ran into during endless errands. He looks real, talks real, is acid-tongued to his step-father's (Atul Kulkarni) friend (Vinay Pathak) at a family dinner, has no curiosity for the first glimpse of his newborn sister, is always involved in fist-fights with boys at school, gets bullied, called names (phata dhol, elephant ka pichwada et al) and mostly, rarely receives affection.

This leads him to become surly, withdrawn, even from his mother (Sarika), probably the only one who's the receiver of his love and feelings. His attempts to break into a gang of boys he aspires to be friends with, and his puppy love feelings for a Gelato-loving football freak, drive him to seek out a different world.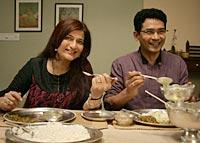 He finds that world with the streetwise Vitthal (Chinmay Kambli), that acceptance that he'd been looking for throughout and the two band together, dance at weddings, bum around for the big steal and finally, flee city for a life of chance and improbability.  

Honestly, this could have been the summit of this otherwise sluggish-paced flick but the boys are let down by strictly mediocre writing. It could have been a masterly -- if not entirely original -- portrait of childhood in an adult society, in which delinquency is as much a part of the daily existence as other crimes.

The achievements of Kaccha Limboo, if any, are the authenticity, the life-likeness of the central characters of Shambhu and Vitthal. Shambhu correctly exists, in every second home in a society where parents, any parents, don't know how to deal with a boy who's undergoing a period of transition into a man. The obstreperous koli boy Vitthal, on the other hand, is raw, of the streets, smooth-talker who can sell snow to the Aleuts.

Sadly, instead of building on it, or maybe because the director's trying to develop the camaraderie into something ever-lasting, Kaccha Limboo drags with a total lack of focus.
Absolutely, Taher and Chinmay (he showed big promise in the Marathi film Jhing Chik Jhing) infuse life into their work and make their characters look believable. I've lived in Versova, one of the few surviving koli villages in the city of Mumbai, and I can say with some confidence that the portrayal of Vitthal -- at times, he reminds you of Salaam Bombay's Chai Pau and could have had the energy of Giuseppe of De Sica's Shoeshine, the magnificent poetry of a film representing the misadventures of two shoeshine boys in the poverty pits of Rome... but Kachcha Limboo never touches that height in its characterisations for it to be compared to the masterpiece -- and his ornery family is keenly observed, written with humour and could have been developed into an important segment of its own.
Decades after The 400 Blows wowed cineastes, Truffaut reflected, "Cinema is not a sad imitation of life. It's an improvement on life." What Sagar Ballary failed in, is making Kaccha Limboo into a film that could improve his material sourced from life. Perhaps, his own.
Rediff Rating: