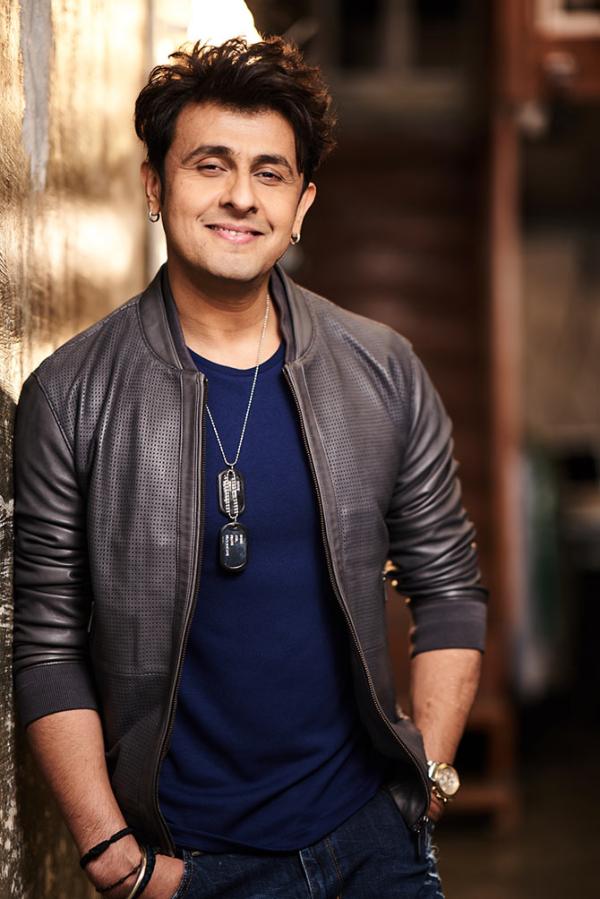 "When Modiji announced the (Janta) curfew, I thought why don't I treat people to music during this time?" Sonu Nigam tells Ronjita Kulkarni/Rediff.com.
This thought led to a blockbuster online concert -- a first of its kind -- on March 22, which saw as many as 1.6 million plus subscribers tune in.
"People told me (later) that just for that hour, we didn't think of coronavirus."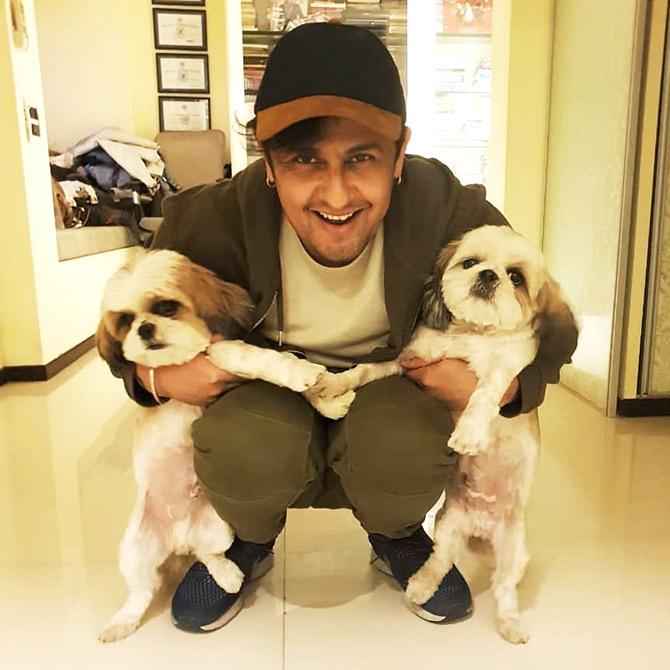 Sonu Nigam is currently in Dubai with his family. His son Nevaan has been studying at an international school there since January.
"I was supposed to be in Dubai for a week, but my concert in Mumbai got postponed. Then the lockdown had started and there were no flights to India. Even if I had come to India, I would have to go through 14 days of quarantine which I didn't want to go through," says Sonu.
"If I had got the virus, I would have put my father in India at risk. I would have put my staff, my friends and my sister at risk. Why should I take that chance?" he asks.
The situation in Dubai, he feels, is not as bad as it is in India.
"In Dubai, everyone is following the appeal made by the government to stay at home. They are not like us, like we saw in during the Janta curfew, when people came out on the roads, dancing and clapping! Instead of practicing social distancing, they were doing social embracing!" he exclaims.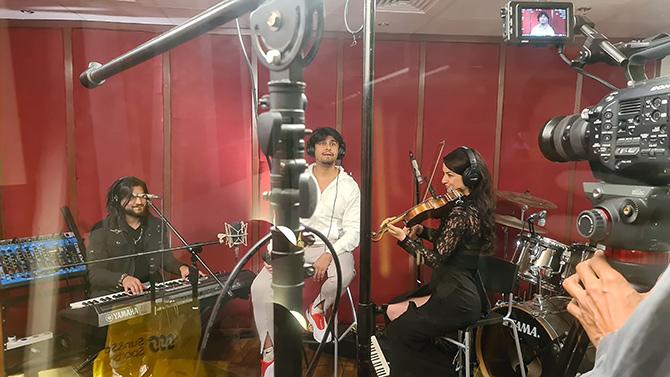 The singer tells us more about his online concert.
"First, I had thought I'll sit on my piano at home and perform. But then Adel Farooq, who is very close to me, facilitated me with a studio and we thought we should take it a notch above," he says.
"I always feel that if we want to impress people, we should go one step further. So we put in some effort, I spent my own money for it. In times like this, money doesn't matter. What matters is how we touch people's hearts," he adds.
The concert, he says, wasn't really planned.
"Good ideas come at the spur of the moment," he says. "I thought that since people were sitting at home doing nothing, why not give them a concert? Anyone can do live streaming from home but to actually go to a studio..."
Hygiene issues were taken care of before the concert.
Everyone -- including the musicians, the camera team and the editing team -- had to be sanitised.
The singer gives his wife Madhurima credit for making the concert happen.
"We gave a professional concert, not a home concert, with proper sound and musicians. The only thing we couldn't do well was the lighting. We didn't have much control over that because there were less lights. That's why we were looking pale, dark and unwell," he says with a laugh.
How did he feel after the concert ended?
"You know, like you have your first child, your first kiss, your first relationship... this was a first for me. I've never done this before. When it got over, there was a feeling of disbelief that we managed to attain this feat in a matter of three days!"
Will he do an encore?
"Some TV channels gave me a money deal to do it, but dil se baat nahin aa rahi. I follow my gut a lot and my gut will tell me when to do it again. I won't do it just because people are asking me to do it."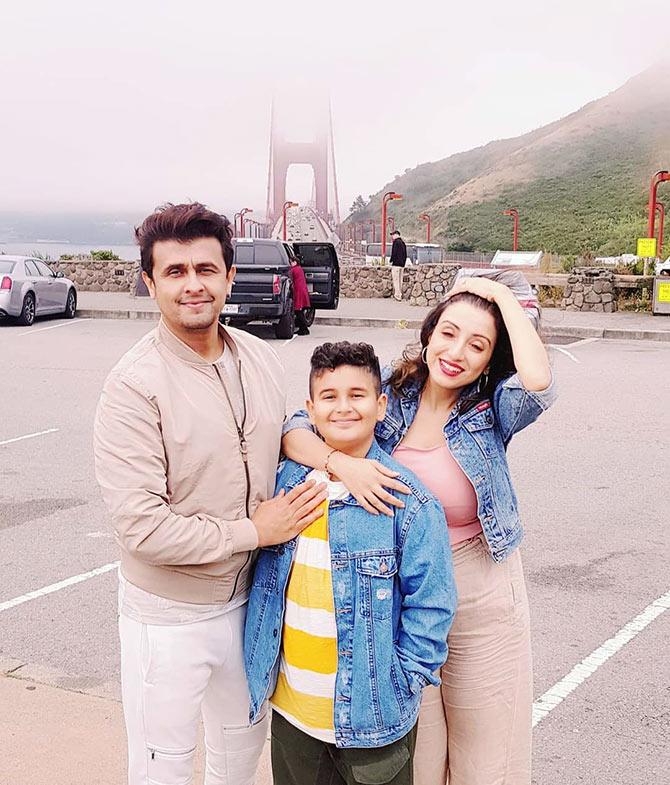 One of the highlights of the concert was Sonu's 12-year-old son Nevaan joining in with a song.
His proud father says that was unplanned.
"During the concert, some people requested that Nevaan sing and since he was there, he did. I don't want to subject him to professional singing at this point. I have been working since childhood and don't want the same thing to happen to my son. I want his childhood to be untainted."
"He used to go to the Dhirubhai Ambani International School (in Bandra, north west Mumbai) but one day, he told me, 'Chotu' -- that's what he calls me -- 'I want to go abroad and study in an international school where there will be children from other countries.' Since Dubai was the closest to India, and we could shuttle between that place and Mumbai, we chose it. We have a good support system as well," he says.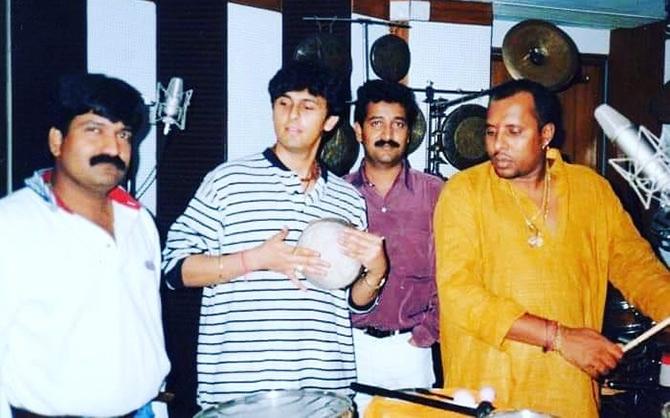 While announcing the concert, Sonu Nigam had especially called out to the protesters at Shaheen Bagh to stop their protests for the time being and stay home. He also asked Swara Bhaskar and Anurag Kashyap, who had been supporting them, to ask the protesters to step down as long as the coronavirus threatened the country.
"This (the lockdown) is a social thing and has nothing to do with politics or religion. Your first responsibility is towards society, then the country, then religion. Society should always hold a more important part in people's lives," he explains.
"If you are going to infect society with the virus, you are not serving society well," says Sonu.
"Every kind of protest should be postponed," he says, stressing, "Not cancelled, postponed."/p>
"You can do whatever you want to do after this is over. You can start protesting again, start fighting again, abusing again... but now, everything has to wait. This is a much bigger catastrophe than anything we have seen in the past, in our lives, and even historically."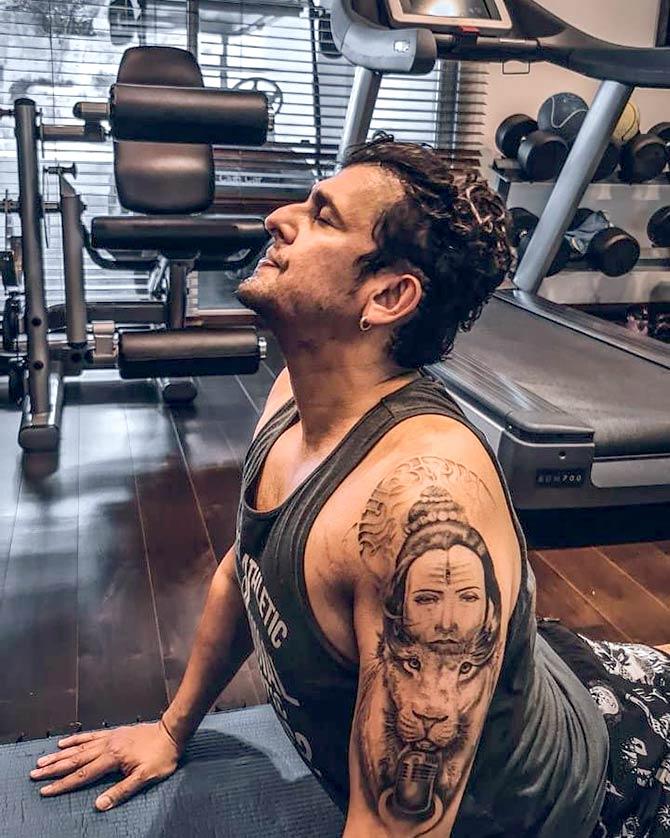 How is Sonu spending his time in self-isolation?
"There is so much to do!" he exclaims.
"Initially, we were watching movies, but how many movies can one watch?"
"Since we are not going out much and leading a sedentary life, fitness is important. So I am making sure that I go to the gym below my house at least five days a week."
He also spends time with riyaz.
"I love singing!" he says with a quiet laugh.
"I am a vociferous reader and YouTube information watcher. I am also going to set up a small studio in my house so I am surrounded by music and do not waste my time. It will be nice to come out with a song or two during this time."
Sonu also hopes to teach his son music during this time.
Is he worried about what the future holds for him?
"There are no events now, everything is cancelled. But when this is over, people will rush to get married! There will be so many weddings," he laughs.