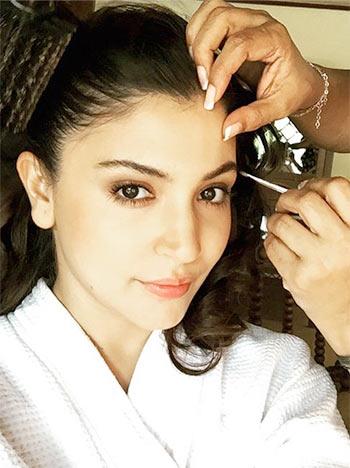 Here's the proof!
When we think of actors, we think bright glamour, big bucks, screaming fans, rolling red carpets and absolute perfection.
The grind behind that razzmatazz often goes unnoticed.
Remember Madhuri Dixit pirouetting in a flimsy chiffon sari around Alaskan glaciers in Pukar?
Or a 60-something Amitabh Bachchan spending hours in prosthetic make-up to play Auro in Paa?
Or Aamir Khan toiling in the gym to acquire a sculpted torso for Ghajini?
Whether it's working round the clock in bad weather or dieting for size zero, being a star is no cakewalk.
Here are glimpses of Bollywood's glamorous lot slogging it out.


Akshay Kumar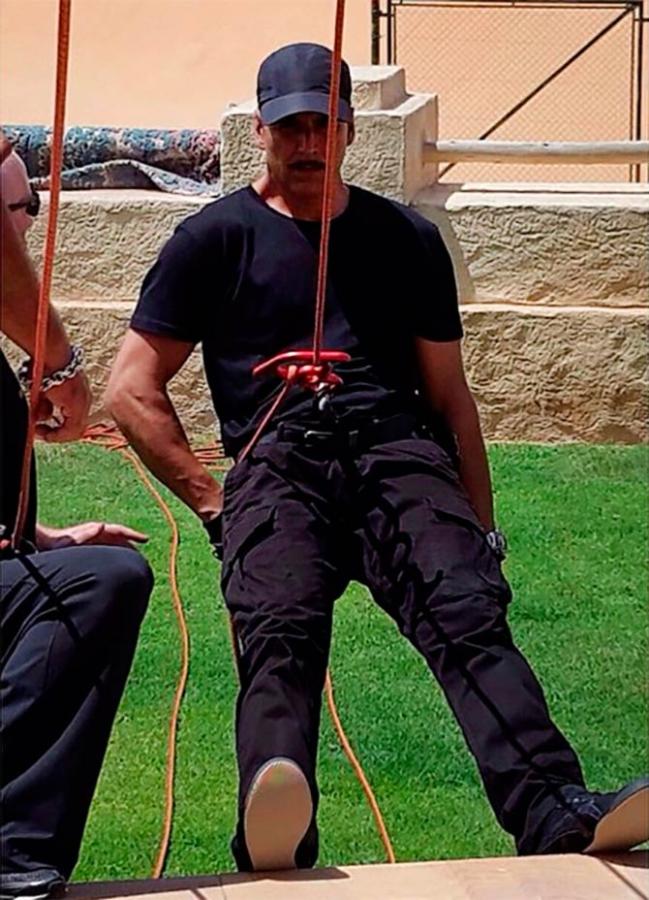 Stunts are the foundation of the Khiladi's enduring success. And even at 47, he makes it a point to do most of his own action.
Here seen warming up for the drill while filming his 2015 hit, Baby where Akki plays an undercover counter-intelligence officer.


Katrina Kaif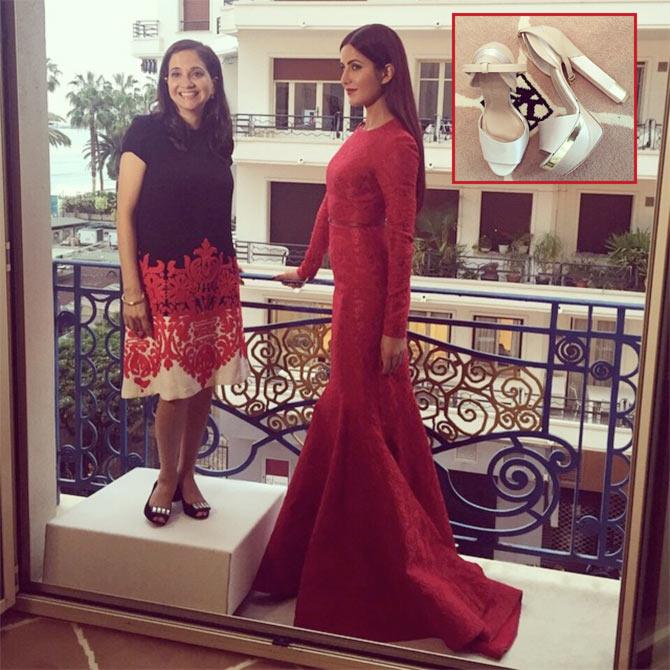 Making a towering debut as a L'Oreal brand representative at the prestigious Cannes Film Festival this year, Katrina Kaif stood out in her 8-inches Elie Saab heels.
No joke walking in that much stiletto at an event where the entire world is watching you.


Arjun Kapoor and Ranveer Singh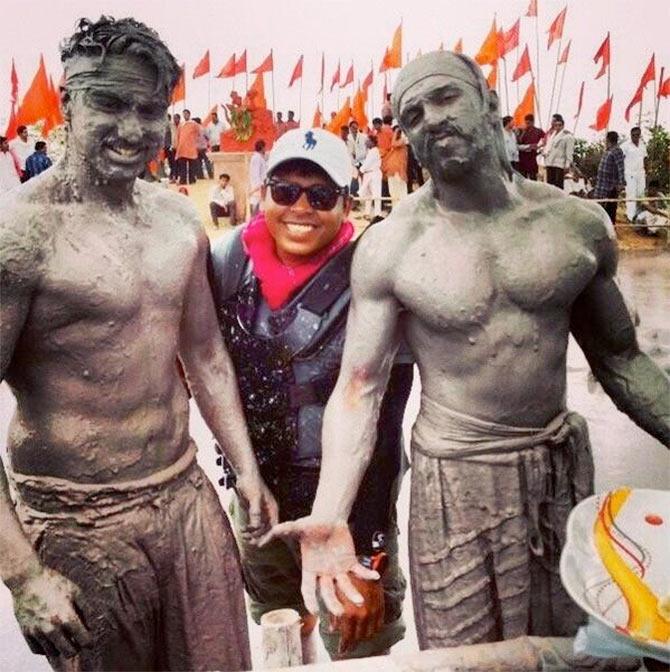 You know it's nothing like a 9-to-5 job when an actor has to spend most of his day covered in muck from head to toe like the Gunday duo.


Varun Dhawan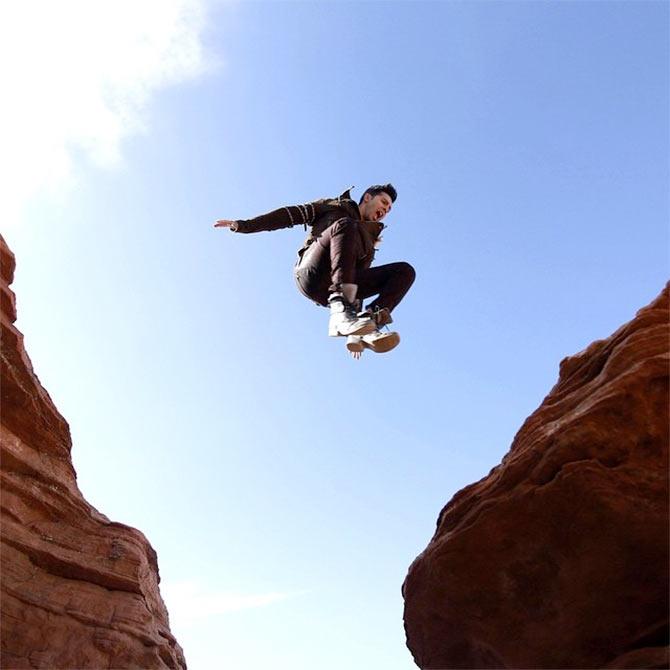 Trust choreographer-turned-filmmaker Prabhudheva to engage his actors in all kinds of daredevilry.
As instructed, the ABCD 2 hunk takes a rather dangerous leap for a sequence at the Grand Canyon.


Jacqueline Fernandez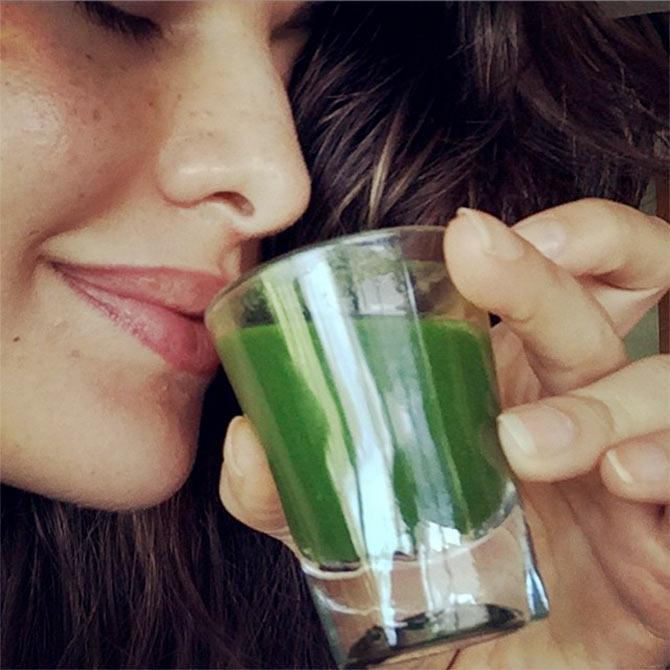 Beauty requires maintenance. And in Bollywood, heroines are expected to look sparkly even in a death scene.
Brothers girl glugs down detoxifying wheatgrass shots -- most of us would make a face at -- like Asterix and his magic potion.


Anushka Sharma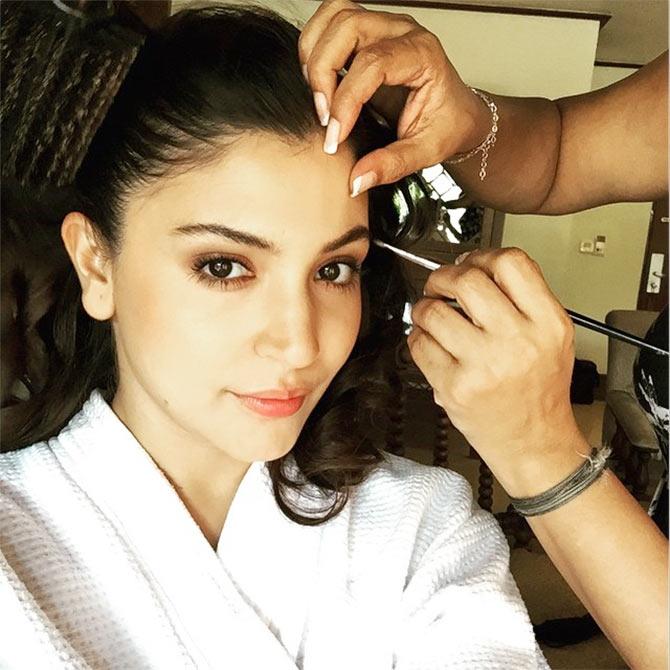 Speaking of vanity, dolling up is an absolute necessity for Bollywood divas. Nowadays even more so, thanks to escalating trend of film promotion and press junkets.
Doesn't sound exciting when in the mood to stay home in pajamas and ponytail, no?


Priyanka Chopra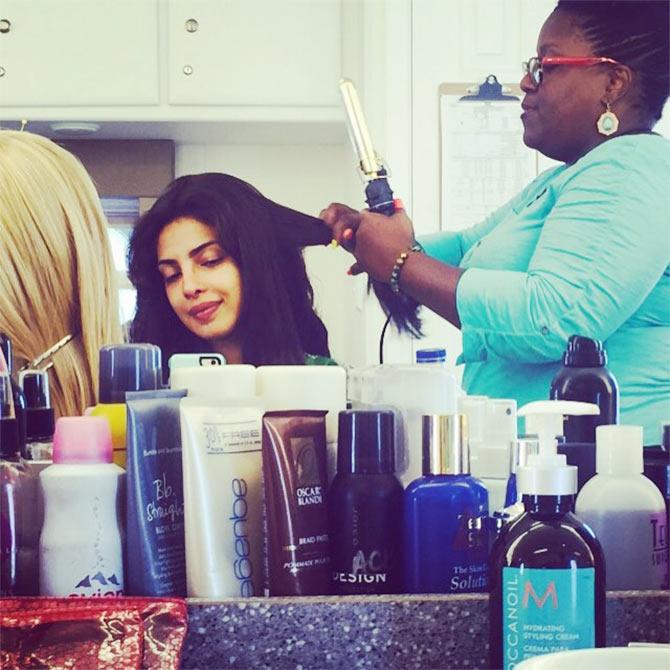 One look at the pooped-out Priyanka Chopra proves the aforementioned point.


Alia Bhatt
Gone are the days when Alia Bhatt was a podgy teenager. The Highway star works out religiously to stay fit and fabulous.


Sonakshi Sinha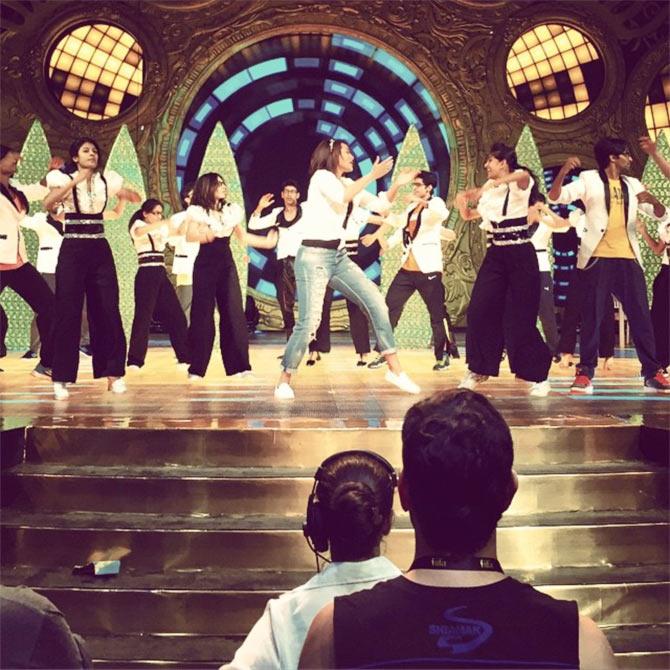 Behind every energetic, applause-worthy live performance is rehearsal. Loads and loads of backbreaking rehearsal.
Sonakshi Sinha demonstrates with her trademark gusto.


Ayushmann Khurrana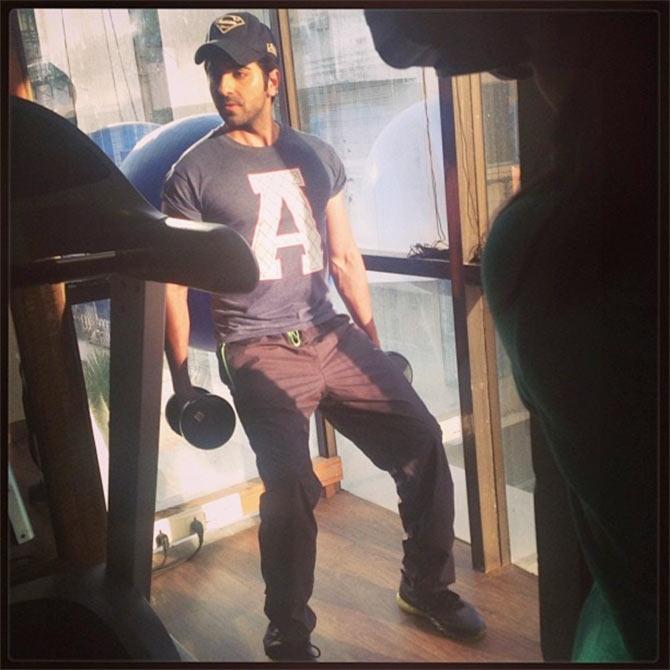 Muscles are a prime requisite in Bollywood's cutthroat scenario. It doesn't matter how well Ayushmann Khurrana can act or sing, he has to look beefy too.
Then again, working out at the gym comes in handy given the weightlifting and running he did in Dum Laga Ke Haisha.


Shahid Kapoor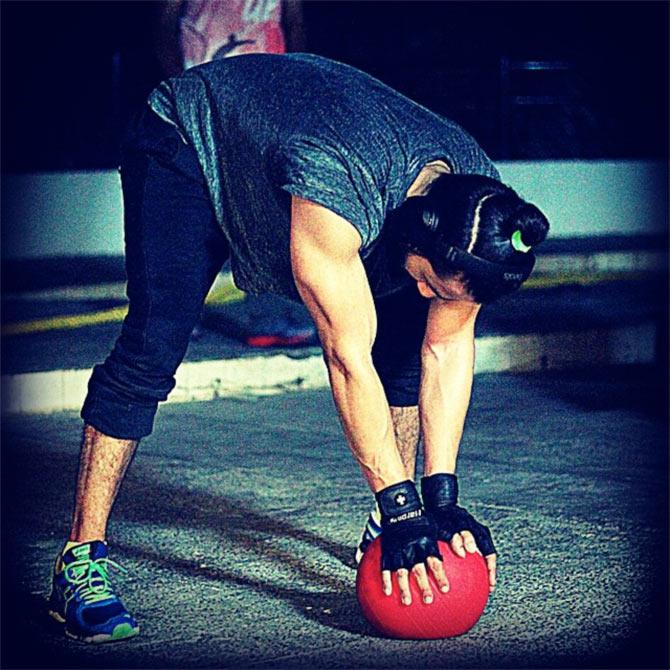 Fitness enthusiasts don't care if it's day or night when it comes to arduous training sessions.
Hailed for his toned brawn and nimble moves, Jhalak Dikhhla Jaa Reloaded's newest judge is no exception.


Ajay Devgn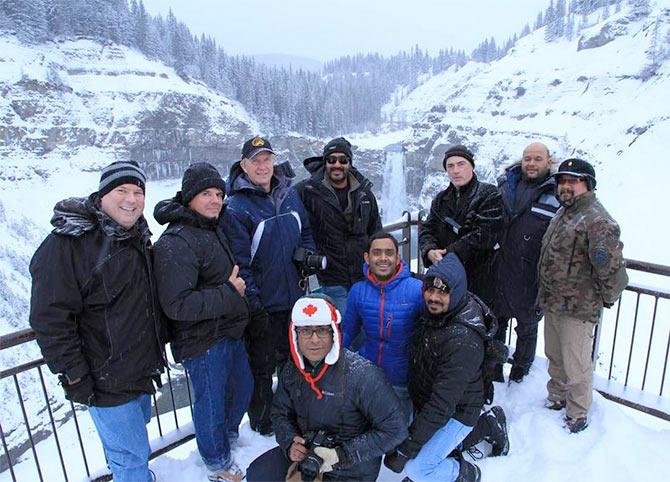 Shooting or hunting locations in extreme weather is unavoidable for Bollywood folk. Ajay Devgn braved Canada's nasty winter while doing the recce for his second directorial venture, Shivaay.
Ultimately though he had to shift the action to Bulgaria's snow-clad Balkan mountains.


Sonam Kapoor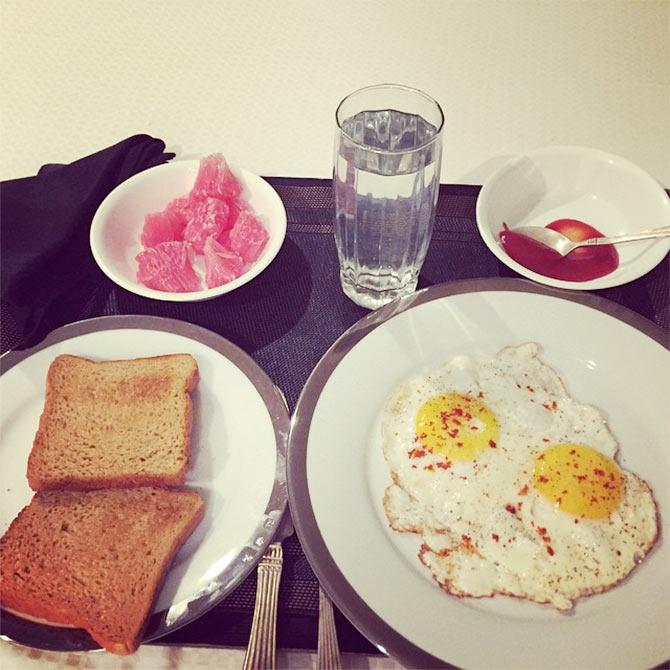 Not all Punjus gorge on butter-dripping aloo parathas for nashta.
The fashionable Kapoor has a tendency to put on weight and has taken great pains to shed her erstwhile baby fat. That explains her textbook healthy breakfast of brown bread, coconut water, eggs and grapefruit.


Shraddha Kapoor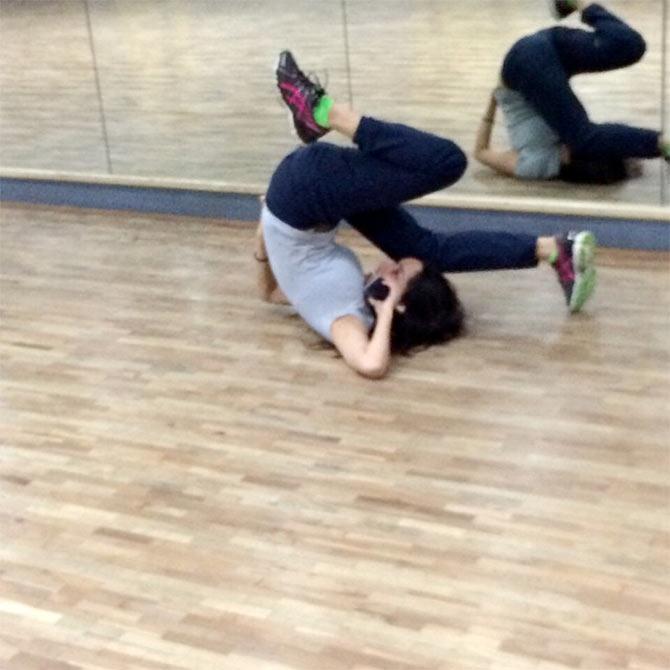 Multi-tasking hits a new level under the super busy Shraddha Kapoor as she juggles yoga with yak yak on the phone.


Salman Khan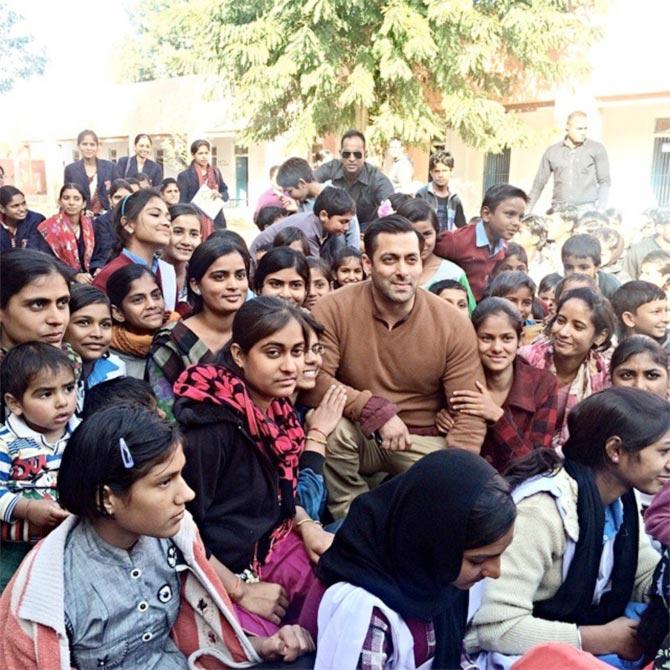 With great superstardom comes greater fan following.
There's never a lonely moment for the Bajrangi Bhaijaan actor, who has to oblige fans for selfies and attention. It's a distraction stars learn to love and live with.


Hrithik Roshan
You cannot simply play a superhero. You have to become one.
Bollywood's other perfectionist Hrithik Roshan spares no effort to construct a physique worthy of awe and marvel.


Ranveer Singh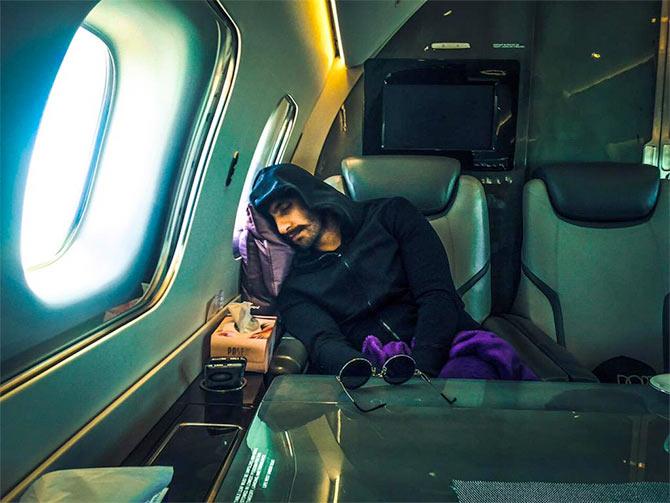 The hyperactive need rest too. All the monkeying around, on and off screen can exhaust even our most enthusiastic.
That's a Ranveer Singh one rarely ever sees.
Clearly, it's not easy being an actor.