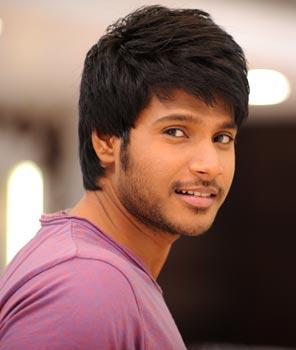 Sundeep Kishan tasted success with Venkatadri Express which released last November. His subsequent releases included D for Dopidi, DK Bose and Ra Ra Krishnayya.
Sundeep is back with Joru, directed by Kumar Nagendra (of Gundello Godaari fame). It releases this Friday, November 7.
In this interview, Sundeep talks about doing his first full-fledged slapstick comedy Joru.
How did you sign Joru? Was it because you had worked with Kumar Nagendra in Gundello Godaari?
It was 100 per cent because of Kumar. I developed a fantastic rapport with him doing Gundello Godaari. With Joru, the comfort level increased.
Is Joru different from Gundello Godaari?
Yes, it's completely different. Joru is a slapstick comedy.
It's a good script with lots of twists. It's my first full-fledged comedy film.
I have been doing films which are out-of-the-box so I wanted to do something like this where I am totally chilled out.
Comedy needs a sense of timing. Do you have it?
I have done comedy before but this is the first time that I am doing a full-fledged comic role.
I shared a great rapport with Brahmanandam garu and Saptharishi and that is the high point of the film.
I was working with Brahmanandam garu for the first time. He was super supportive. I had worked with Saptharishi before.
What is your role like in Joru?
I play a stylish, smart, chilled out and carefree guy who gives stress to people around him.
There are three heroines (Raashi, Priya and Sushma) to keep the hero company...
All the three girls are called Annapoorna. One has to watch the film to see which Annapoorna the hero is linked with.
It was fun working with them. We are all from the same age-group.
We had a blast. I have always had a good rapport with my co-stars.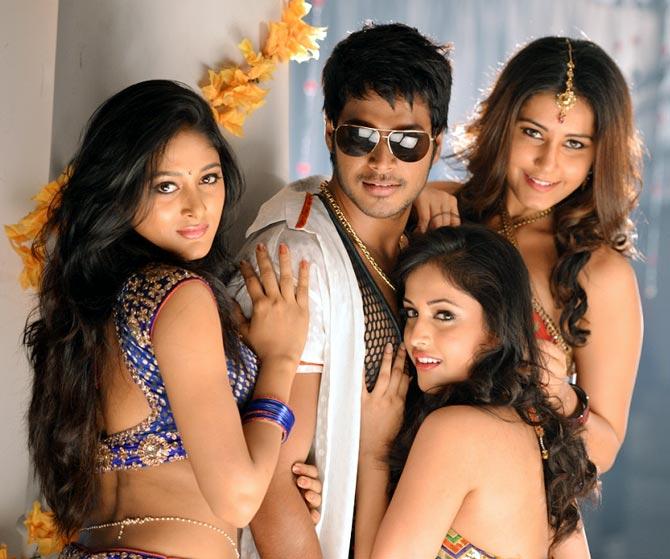 Working on Joru with director Kumar Nagendra must have been fun compared to Gundello Godaari...
It was stressful working in Gundello Godaari. Kumar is a hard-working guy.
The shoot of Joru was also physically a strain. But the whole team of Gundello... was there. So it was like coming back together.
It was fun and a fresh space to be in – slapstick comedy.
In between, you also produced a short film, A Silent Melody. What made you do that?
It was made by the director Prasanth Varma whom I wanted to work with.
The film was well received – it had the highest number of hits on YouTube.
I liked the script and since I cannot act in it, I felt I could lend my name as a producer.