'What I love about Parsis is that we never take anything seriously.'
'Everyone's making fun of everyone.'
'So, they were like, 'Don't f*** it up, ch****!'.'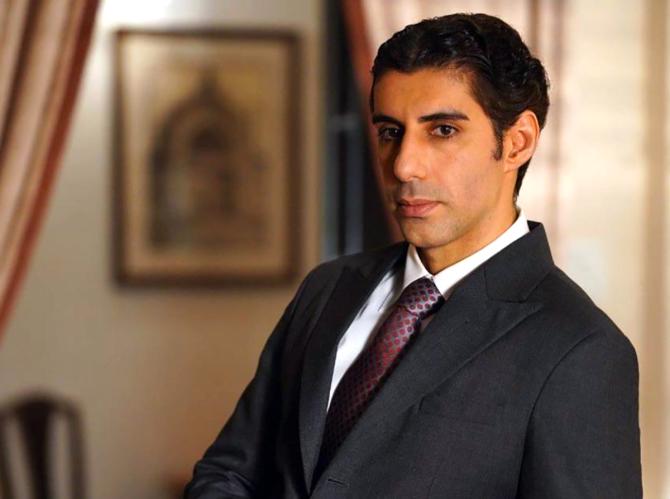 It isn't just his Parsi roots that make him the perfect choice to play Dr Homi Jehangir Bhabha in Sony Liv's Web Series, Rocket Boys. Like the physicist, Jim Sarbh is as quietly confident, elegantly suave and with a great sense of humour.
You see flashes of it in this conversation with Rediff.com Senior Contributor Roshmila Bhattacharya.
Dr Bhabha is someone we have read about in school textbooks. What was it like stepping out as him in front of the camera that first day on the set of Rocket Boys?
Actually, I came on the set already knowing what I was trying to do with the character from the many readings and workshops we had gone through.
The idea was to talk less about Homi Bhabha's greatness and legacy and more about how a person like him would interact day to day, thereby humanising him and not presenting a cardboard cutout.
From our research, we had learnt that he was a charismatic and driven man, with a penetrating intellect, a great sense of humour, knowledge and interest in a broad range of subjects.
While being a scientist, a nuclear physicist, he also played the violin, could paint and was a patron of the arts. He wrote books on culture and had a mind for politics which helped him get things done.
He was a genius, yes, but we wanted to present him as a complete human being, with both greatness and faults.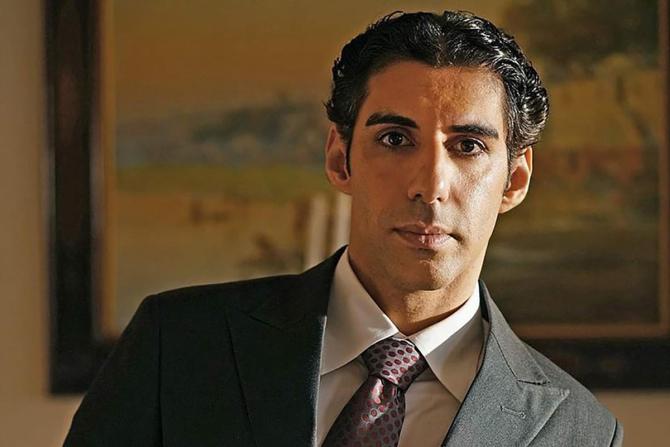 Tell us one thing about him that Google doesn't throw up.
A while ago, Jehangir Bhabha's estate came up for auction. My uncle's auction house was organising it, and while looking through the catalogue, I spotted this really cool desk.
I loved it and jokingly told my dad to bid for it. He actually did, bought it and brought it home.
I've had it for the last nine years and in fact, I'm looking at it right now. It's Homi Bhabha's desk.
Then you were destined to play the role?
One could say that.
The show's casting director, Kanishk Varma, admitted that you were the first and only choice for the role...
I'm glad. (Laughs) They didn't consider me for Freddy Mercury, at least they thought I could play Homi Bhaba.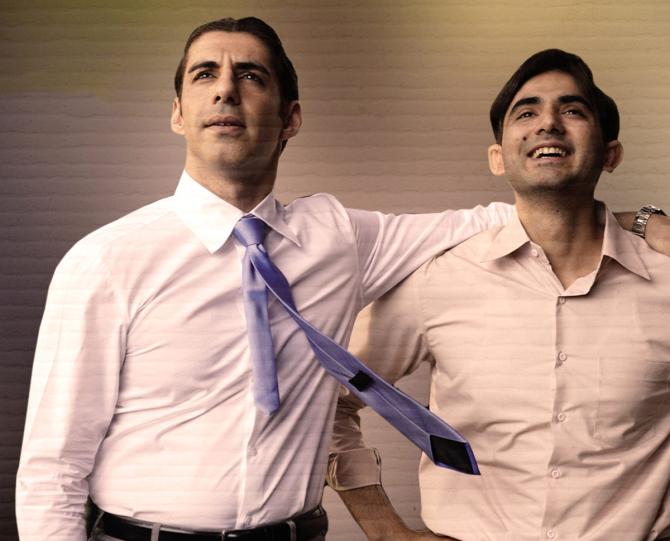 How did your community react to the decision to cast you as Homi Bhabha?
What I love about Parsis is that we never take anything seriously. Everyone's an equal and everyone's making fun of everyone.
So, they were like, 'Don't f*** it up, ch****!'
In our community, everyone's always ready with a joke and a laugh. And from my experience, I'd say the experts often have the best sense of humour.
You just mentioned that Homi Bhabhi too had a great sense of humour...
Yes, Mallika Sarabhai, Vikram Sarabhai's daughter, told us that when Homi and her daddy were around, it was a riot. Both were so much fun and full of stories.
Vikram's wife Mrinalini Sarabhai wrote in her memoir how once Homi and her husband were invited to a scientific award show in South America. Homi came late, with a Hollywood A-list actress, and was the life of the party for a bit.
We have this negative stereotype that scientists are boring, stodgy and serious. But these two young men were trying to marry their personal ambitions while doing something for the country, solve problems and still have a good life.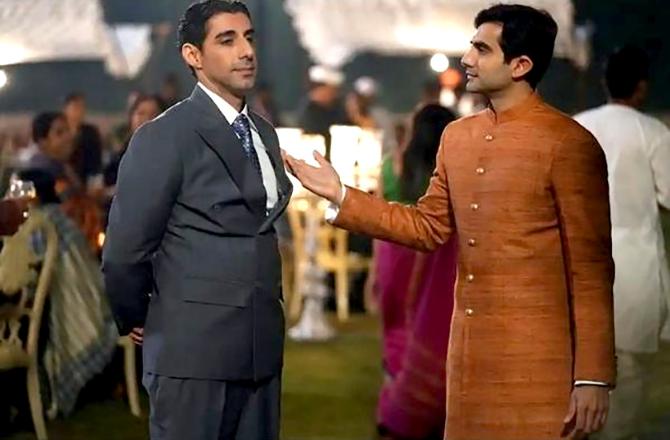 Talking of stereotypes, you made your debut as Neerja's bad man, followed by Padmaavat, another negative role. Yet, strangely you haven't been stereotyped and considered the right choice for Homi Bhabha.
It has nothing to do with me.
The industry is changing, viewers are more mature now.
They are learning to separate actors from the roles they play better now.
How would you describe your tenure in cinema so far?
I've been brilliantly lucky to work with directors like Ram Madhvani and Sanjay Leela Bhansali who are huge and extremely talented.
I'm lucky I helped them achieve their vision or rather be a small part in their vision.
Maybe they pointed me out, saying, 'He's young... A new guy... an upcoming actor... But he's brilliant... You will see.' (Laughs)
I hope they did see.
Which is the character you are best known by today?
The CRED ad... Whenever people see me today, they say, 'Woh CREDwala aa gaya!' (Laughs)
I'm joking...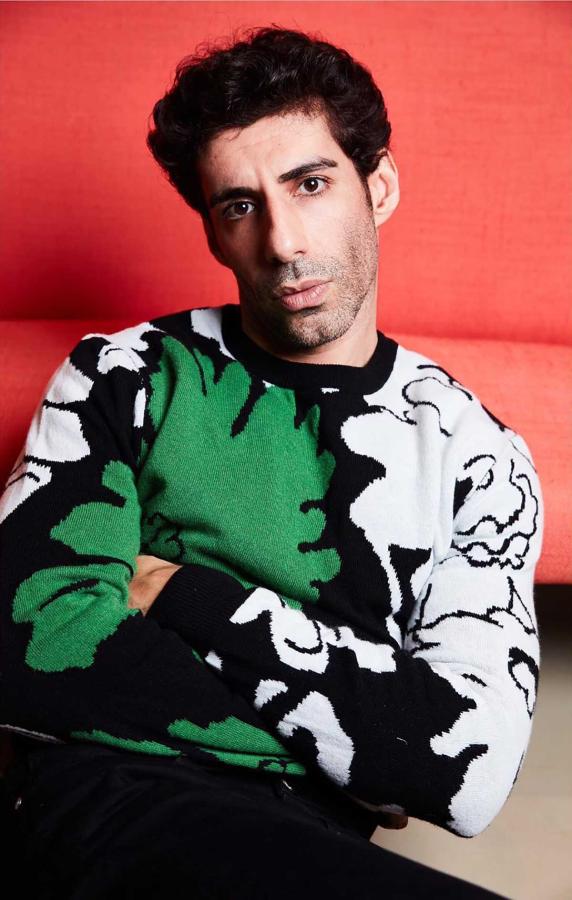 Did you ever think of a vocation other than acting?
Not really, it was kind of like Homi Bhabha's desk....
When was the first time you realised you could act?
Woohoo, I don't know, maybe High School... Middle School...
School productions?
Yeah, the audience responded well and the director was happy with what I was doing ...
Ever found yourself asking if you had made the right choice? The industry is full of insecurity...
Life is full of insecurity; human beings are full of insecurity.
It's inescapable, you just have to deal with it.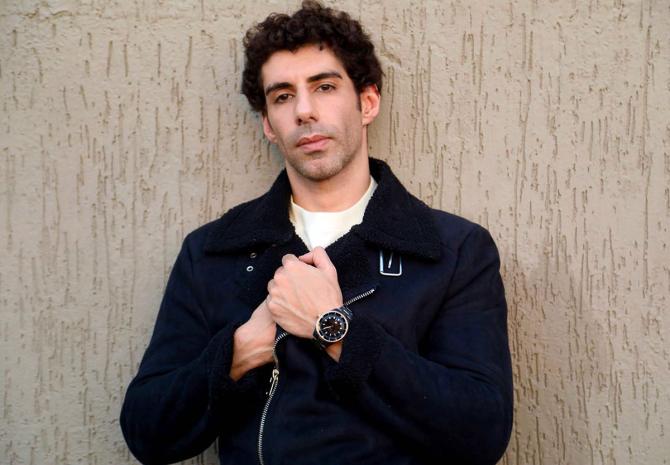 Has anyone ever commented on your confidence?
If they did, they wouldn't know how insecure I really am. I'm just good at hiding it (Laughs).
We all have equal amounts of insecurity... Or maybe we have different amounts of it. Maybe we handle it differently or maybe it comes out in different scenerios...
You have a degree in psychology. Does it come in handy while understanding a character like Khalil in Neerja or Padmaavat's Malik Kafur?
It's all connected, whatever you study helps you in some way or the other.
Like Homi Bhabha had a good mind for science and also played the violin which helped him solve problems scientifically.
How does psychology help you?
When you see a person from the moment of their birth till the time you meet them, psychology helps you see them not as good or bad, but to understand that the decisions they make are the sum of their generic structure and their experiences.
It helps you not judge them, but understand the person behind the actions. And this is true not just for evil characters, but great ones too.
In both cases, there is a human being beneath who is trying to do the best he can given the circumstances.
Both Homi Bhabha and Vikram Sarabhai made mistakes, but they knew how to deal with and learn from these mistakes and that makes them the people they are.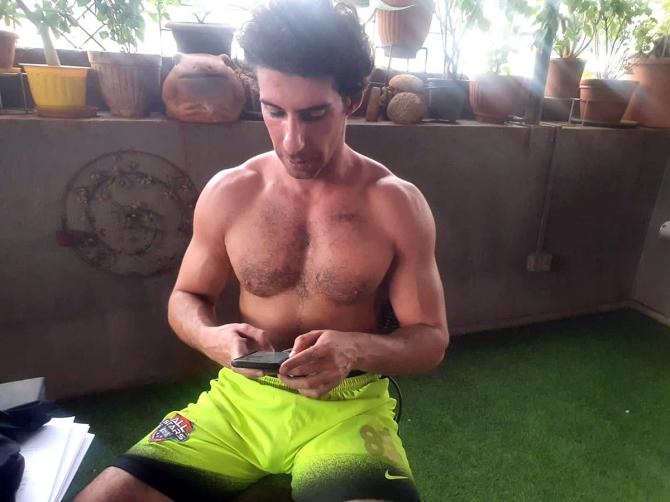 Jim, how's the pandemic been like for you?
Well, it's a horrible scar on society, but personally, I was glad to get some time off.
What did you do?
A big fat load of nothing. I had worked a lot, I had nothing left to say or give, it was like 'whatever you say, director'.
There was the need to nourish myself with books, new thoughts, films, friends, discussions, drinks and pizza.
I also took Hindi lessons and singing lessons...
I had enough money to support myself, so it was fun.
If I had no money, it would have been hell.
Where do you see yourself five years from now?
I don't... I see myself now.
And what does 'now' look like?
Very nice... There is golden light coming in because the sun is setting...
I'm walking around the house with my phone, taking giant circles...
I can see myself in some of the mirrors as I pass by, but mostly I'm looking at the way the light hits the tree...
That's an actor and a director speaking...
Maybe...