Bollywood has been practising self-isolation for a few days now, especially on Sunday, when Prime Minister Narendra Modi announced the Janta curfew.
The day then was very different from how film folk actually spend their Sundays.
Here's what they did: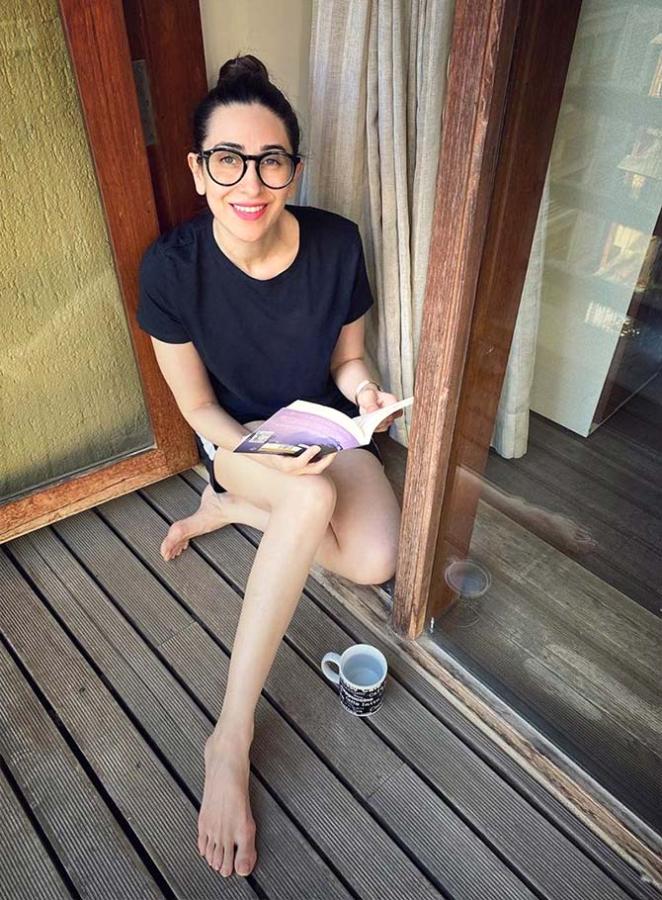 Karisma Kapoor takes up reading.
'Now is the time for us to reflect, appreciate the small things in life, make the best of our circumstances,' she writes.
Saif Ali Khan and his son Taimur take up gardening, and mum Kareena documents it on Instagram.
'My boys doing their bit! Together, let's make the world a better place for us all,' she writes.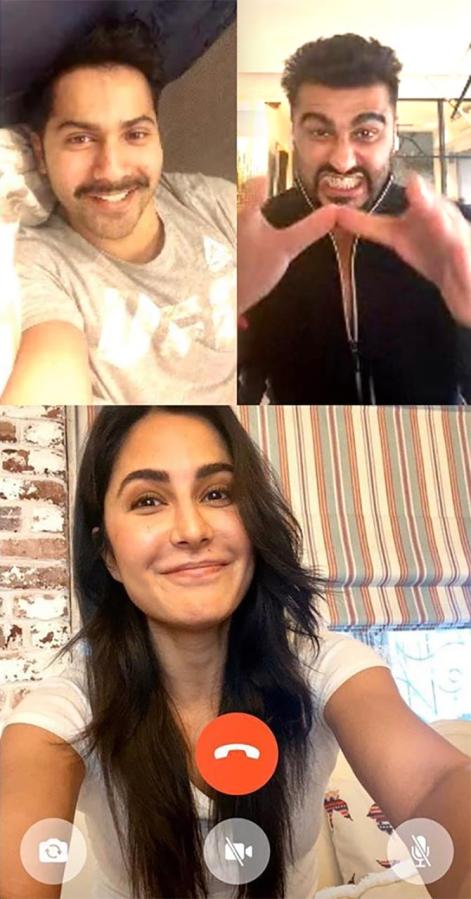 Katrina Kaif reunites with her besties, Arjun Kapoor and Varun Dhawan: 'Reunited .... our newly reformed "club" with a very appropriate name "#isolated r us".'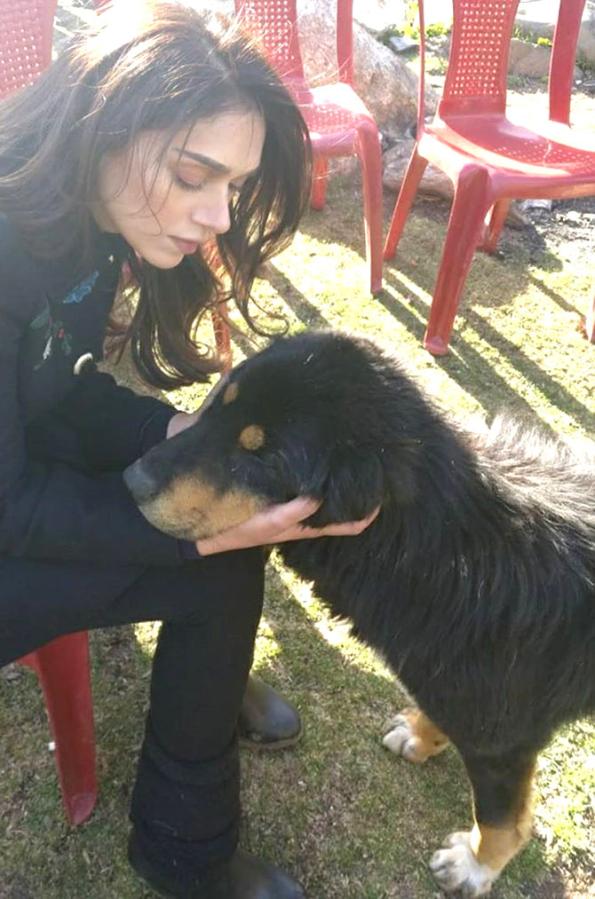 Aditi Rao Hydari sends out an appeal: 'Please please please don't abandon your pets. Dogs and cats don't spread corona. They love you unconditionally and deserve all of your love.'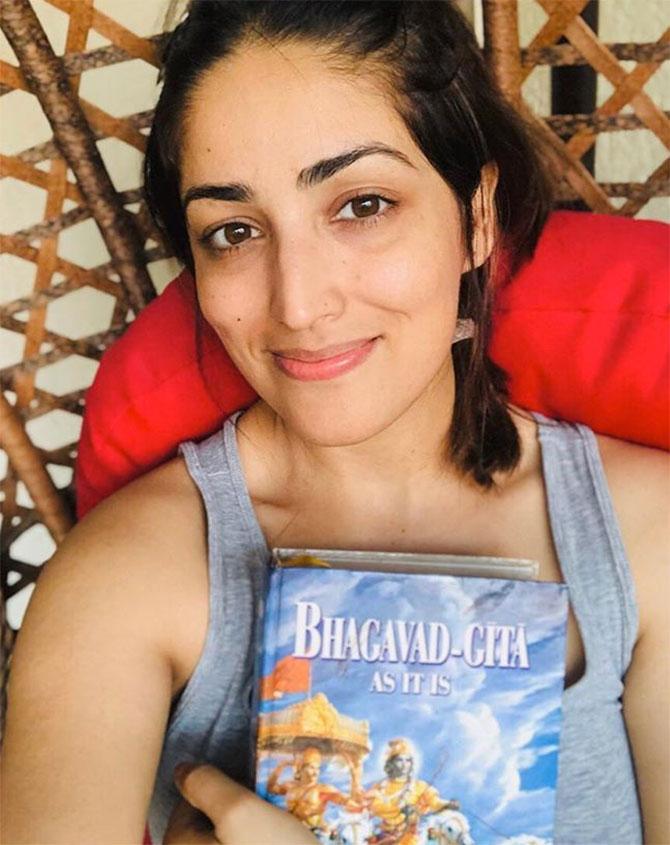 Yami Gautam channels her spiritual side and quotes the Bhagvad Gita: 'Everything here happens for a reason ...' taking myself back to the beginning...'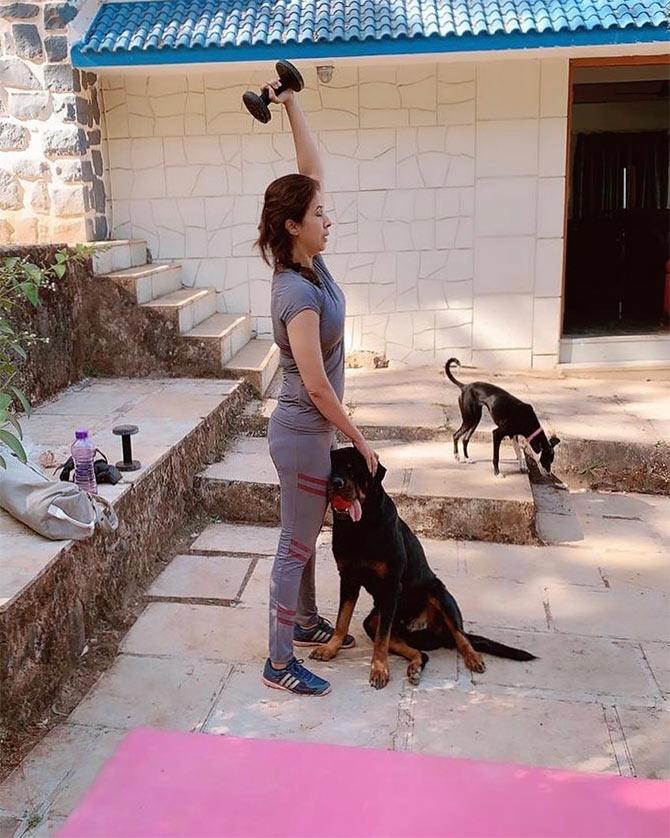 Urmila Matondkar makes sure to stay fit.
'It is a tough n most critical time for our country. Let us all be Responsible Citizens n stay home. We are in d most crucial phase of d spread. So let's stay strong n positive n we shall rise above it all. Jai Hind #indiafightscorona #indiavscorona Ps. Dogs don't spread #corona Please don't distance/abandon them,' she writes.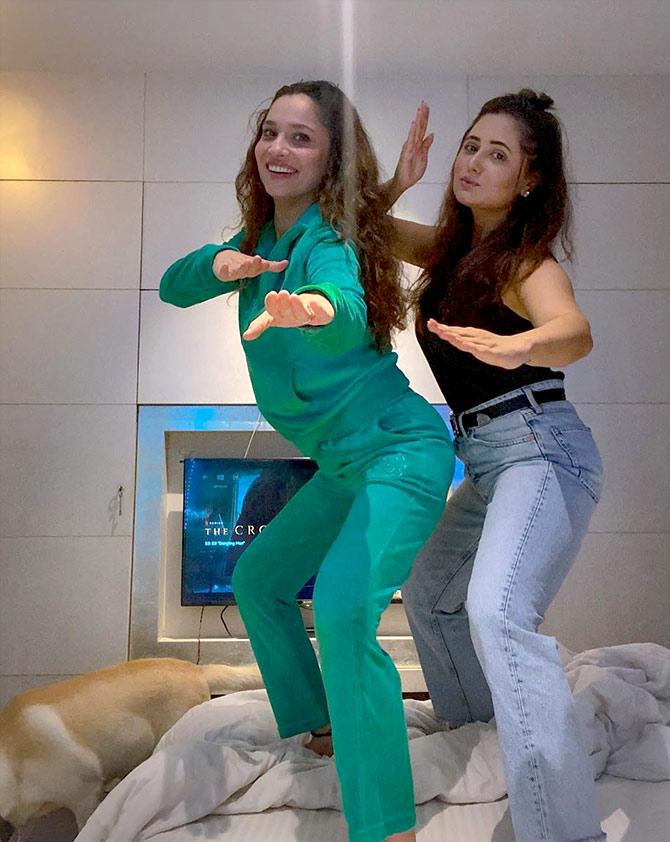 Ankita Lokhande and Rashami Desai spend their day chilling together. 'We are ready to #fightcoronavirus!!!!!!! #quarantine with one and only pagal in the house.'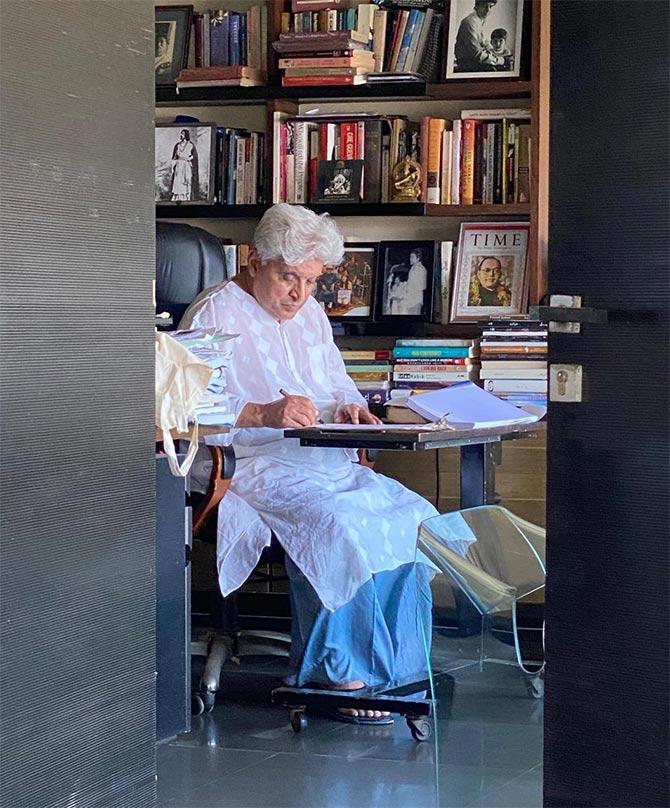 Shabana Azmi writes in, 'Javed doing what he does best ... writing ..and abiding by #Jantacurfew whilst Im sitting at a safe distance watching the sea.'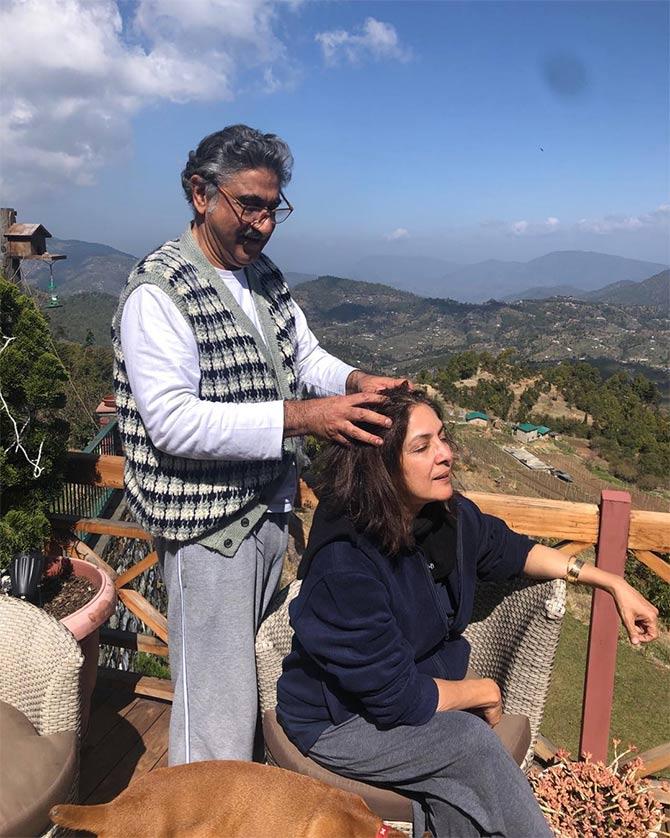 Neena Gupta gives out some wise words: 'Husband ko istemal karo na.'
Kriti and her sister Nupur Sanon do the champi too!
Shilpa Shetty bakes a granola bar, and writes: 'I truly believe what can't be cured, must be endured; and endure it, I will! Keeping yourself busy, sticking to a clean diet, and staying fit even when there are enough reasons to not do so, is an example of discipline. It's most needed to keep you on track and not sweep over all your progress. So, to make the most of my time off work and at home, I've been whipping up something new almost every day. Today, I've made the Granola Bars at home. It's easy-to-make and is a lot quicker than regular cakes and bars too. Here's how you can make it at home too!'
She shares the recipe here:
Ingredients: * 1.1/2cups rolled oats
* 1/2 tsp salt
* 1/2cup oat flour, or process oats in a blender to make your own
* 1/4 cup chia seeds
* 1/4 cup shredded coconut( dry)
* 1/4 cup chopped, dried cranberries
* 3 tbspoons pistachios
* 1/4 cup almond butter
* 1/2 cup raw agave or honey
* 4 tbspoons coconut sugar
* 1 mashed banana
* 1 tsp pure vanilla extract
Instructions:
1. Line an 8-inch pan with parchment paper. Set aside.
2. If you wish to bake the bars, preheat oven to 350 F.
3. Stir together all dry ingredients in a large bowl. Whisk liquid ingredients together in a separate bowl, then stir wet into dry.
4. Transfer to the prepared pan.
5. Smooth down firmly, using a second sheet of parchment or wax paper. Press down as hard as you can.
6. For no-bake healthy granola bars, chill until firm. (The no-bake option is also firmer if you use coconut oil.)
7. For baked granola bars, cook on the center rack for 18 minutes, then press down firmly again. Let cool completely before cutting into bars.
#SwasthRahoMastRaho