'Just loved him!'
'Could take a moment and improvise the hell out of it.'
'They should have written films around him.'
'A very long innings which began as a child artiste comes to an end.'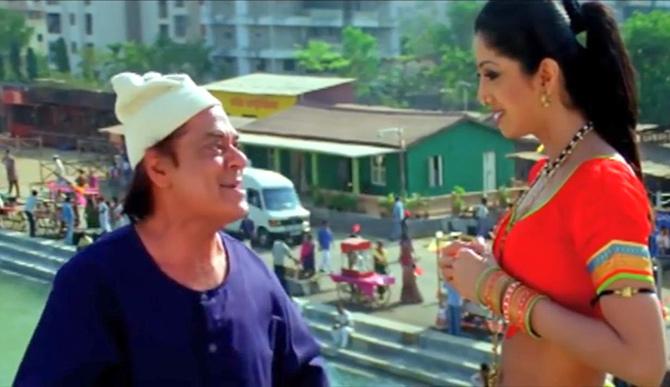 Film folk mournED the Jagdeep's passing
Shilpa Shetty: Extremely saddened by the news of Jagdeepji's demise.
I had the good fortune to share screen space with him in Rishtey. Such wonderful comic timing, in his inimitable style and an even more wonderful human being.
Ajay Devgn: Heard the sad news of Jagdeep Saab's demise.
Always enjoyed watching him on screen. He brought so much joy to the audience.
My deepest condolences to Jaaved and all members of the family. Prayers for Jagdeep Saab's soul
Arshad Warsi: Really sad to hear about Jagdeep sahab.
What a phenomenal actor & a wonderful person. He has entertained my generation all through our growing years.
He was also my reference point for Ishqiya. Thank you Jagdeep sahab... Allah aapko Jannat Naseeb farmaye -RIP
Kunal Kemmu: Thank you for the decades of giggles, tickles, laughter and entertainment #Jagdeep sir.
You will always be missed and remembered. One of the few names that brought smiles to faces just by the very mention of your name.
Love and prayers to the family
Farhan Akhtar: RIP Jagdeep Sahab .. thank you for the years of entertainment and laughs. Deepest condolences to Javed, Naved & the family.
Sudhir Mishra: I loved Jagdeep. Just loved him! Could take a moment and improvise the hell out of it. They should have written films around him.
A very long innings which began as a child artiste comes to an end.
Hey Javed and Naved, may you have the strength!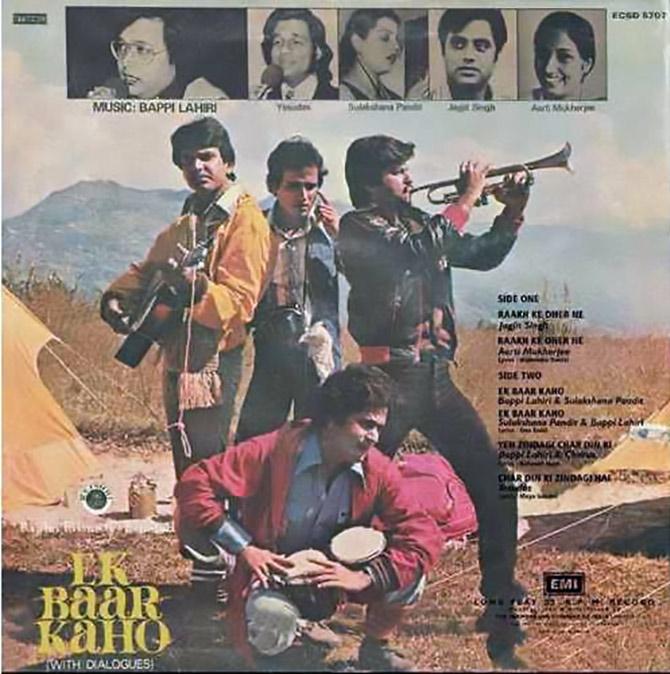 Anil Kapoor: Jagdeep Saab was one of the greatest actors of India...
I was his huge fan & was lucky enough to have worked with him in Ek Baar Kaho & many more films...
He was always extremely supportive & encouraging...sending my heartfelt condolences & prayers to my friend Javed & family...
Abhishek Bachchan: May you rest in peace Jagdeep sahab. Thank you for filling our lives with smiles.
Shatrughan Sinha: Deepest condolences on the sad demise of veteran actor, comedian par excellence, iconic #Jagdeep. He was a great human being & very down to earth.
I was not only his neighbour during my initial years but also bought my first car 'Austin' from him.
Riteish Deshmukh: Thank you #Jagdeep sahab for enriching our lives with laughter and happiness that will be cherished for a lifetime. Rest In peace Sir. Deepest Condolences to the family, friends and millions of his fans (just like me).
Genelia D'Souza: RIP Jagdeep Sahab ...
Remember shooting with you during Life Partner and cracking up with laughter all through the scene..
I consider myself extremely fortunate to have got that chance to work with you.. All my condolences to the family
Anupam Kher: एक और सितारा ज़मीन से आसमान में जा पहुँचा।#Jagdeep साब हिंदी फ़िल्म जगत के एक बहुत ही बेहतरीन कलाकार थे। एक हास्य अभिनेता के नाते उनका कोई सानी नहीं था।एक पार्टी में बहुत साल पहले उन्होंने मुझसे कहा था,"बरखुरदार ! हँसना आसान है, हँसाना बहुत मुश्किल है!" आपकी कमी बहुत खलेगी।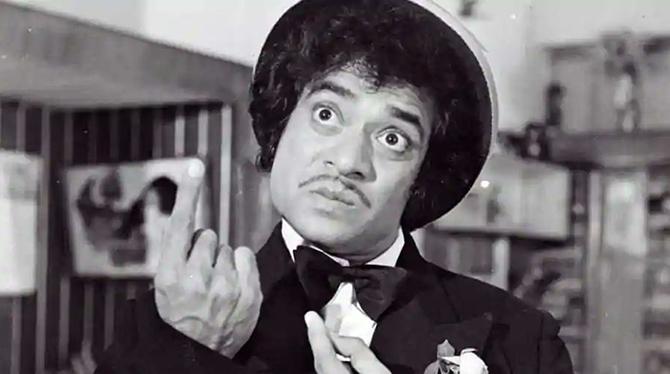 Adil Hussain: Very Sad news of Actor Jagdeep's demise. Watched him since my childhood.
Thank you Jagdeepjee for making a whole generation laugh out loud. Will always remember him with a smile.
My deepest condolences to @jaavedjaaferi and the Entire Family.
Anees Bazmee: Jagdeep Sahab was a great actor and one of my favorites. He would call me often to say how he looks forward to my movies as they are complete entertainers. Thank you for the memories.
Condolences to Naved, Javed & Family. #RIPJagdeepSahab
Karan Tacker: Loved watching Jagdeep sahab while growing up.. will always remember him in fond memories, thank you for all the entertainment sir.. My deep condolences to the family #Jagdeep
Ayushmann Khurrana: RIP #Jagdeep sir! Your contribution to the industry will always be remembered.
Thank you for the laughs. Thank you for the memories.
Rohit Bose Roy: Another legend leaves us... thank you for the many, many decades of smiles and cheers... #JagdeepJi RIP
Ashish Chowdhry: Felt like I knew #JagdeepJi because of my brother @jaavedjaaferi who he passed all his talent and more to.
I have hugely admired your Dad and you, Jaaved. God bless Dad with a beautiful journey ahead. And power to your beautiful family and our heart-winner @MeezaanJ #RIPJagdeep
Kiku Sharda: Rest in Peace Jagdeep sir. I have performed/enacted so many of your film scenes on the stage of school functions. You will be missed. My condolences to @NavedJafri_BOO @jaavedjaaferi and the entire family.
Yuvraj Singh: Sad to hear of the passing of one of India's iconic and versatile actor Jagdeep sahab who enthralled the audiences for many decades.
My condolences to @jaavedjaaferi, @NavedJafri_BOO and prayers for the strength of the family #RIPJagdeepSahab