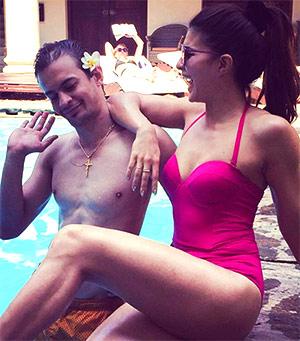 Bollywood has been a huge hit on social media.
But some stars, of course, shine brighter than the others.
Here's looking at the top 10 stars of social media in 2016.

Amitabh Bachchan
With around 24.1 million followers, Amitabh Bachchan has the highest number of people following him.
And why not? He makes sure to keep his fans posted about what he is up to everyday -- from his schedules, to cheering film and sports personalities from time to time to his family life.
Recently, he shared a picture with his grandchildren, daughter Shweta Bachchan Nanda's children Navya and Agstya and captioned it, 'To Delhi in the morning to work at son in law's factory and to be with the apples of my heart .. my grandchildren!!'
Shah Rukh Khan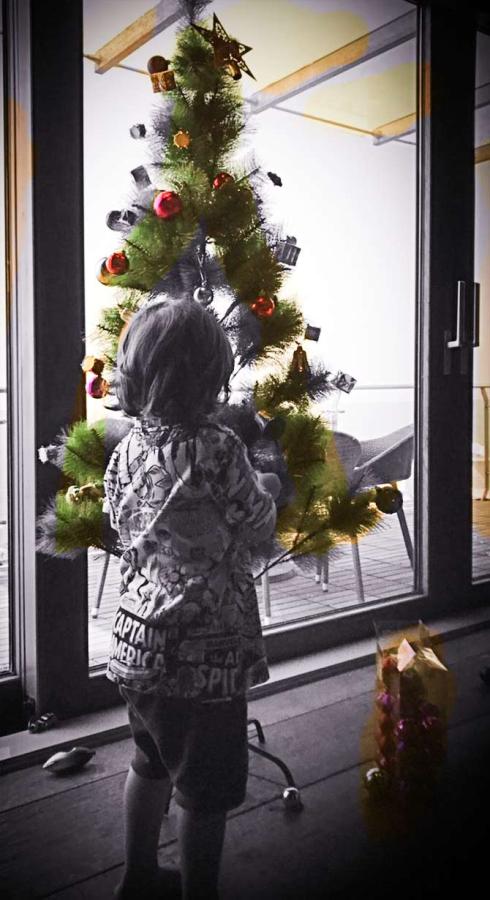 Shah Rukh Khan is one of the wittiest stars on Twitter.
During one of his frequent exchanges with his fans, this is what happened:
A twitterati: Y it is always d guys wil lyk @BeingSalmanKhan d most and girls @iamsrk !? There is serious fight between me n ma gf regardin dis #AskSRK
SRK: See between the two of us we have it all!!!
A twitterati: @iamsrk i want to bite your lips! can i?? #asksrk
SRK: No I haven't brushed my teeth yet!!!!
Yes, that's Shah Rukh khan for you!
SRK shares quite a few pictures from time to time, like this one of youngest son AbRam (above) and captioned it, 'Our Christmas tree is getting readied…now waiting for Santa. Merry Christmas to everyone.'
He also philosophies sometimes: 'Discussions should be an exchange of knowledge... not an exchange of ignorance. This is not a reactionary statement…it's just…morning musing.'
Priyanka Chopra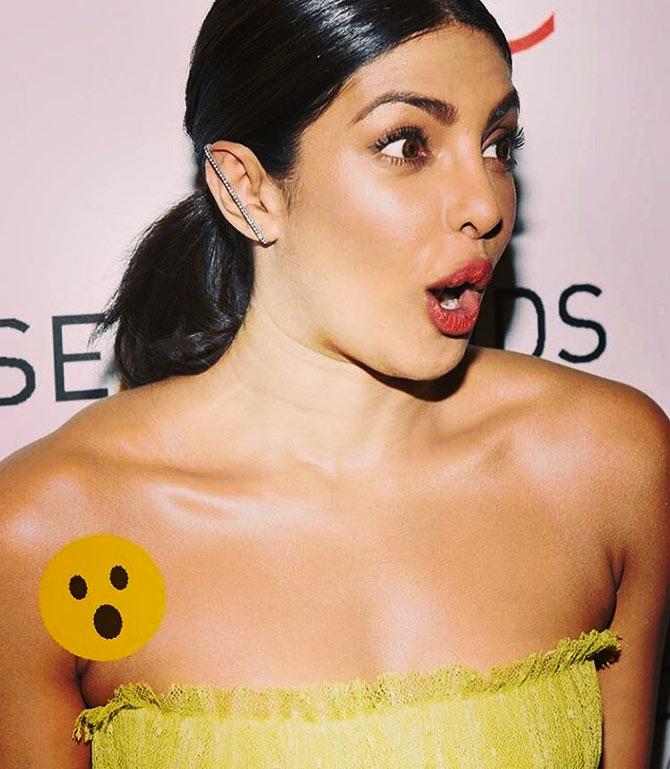 Our desi girl has been killin' it in the West as well as on Twitter!
Priyanka shared this picture and wrote, 'Caption this.. What emoticon am I?'
Some of her conversations with her fans:
A twitterati: #AskPC what were your other dreams in life other than becoming a Bollywood star? @priyankachopra
PeeCee: Becoming an aeronautical engineer #AskPC
A twitterati: @priyankachopra the first thing you do when you wake up? #AskPC
Priyanka: Check my phone.
A twitterati: @priyankachopra hi PC what is your favorite food? #askPc
Priyanka: Biryani.
A twitterati: @priyankachopra what makes you happy?
Priyanka: Love makes me happy.
Rishi Kapoor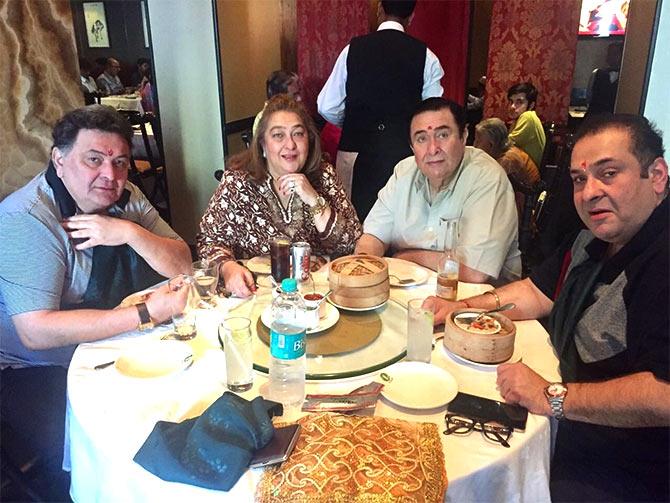 Rishi Kapoor is one of the most entertaining actors on Twitter.
He often shares pictures, including this one with his siblings, Rima, Randhir and Rajeev. He captioned it: 'Bhai Dooj. We brothers with sister Rima at China Garden having some great food.Did our rituals of tikka! Miss Ritu she in New York.God Bless!'
Some of his other tweets:
'YYYYOOOQWWLLLLLL!!! Johnnie Walker Black Label goes "white"after demonetisation???? Naahheennnnnn Reham Jahanpanah Reham!'
'Why are people so bothered what the parents want to name their child please?Mind your business, it's got nothing to do with you. Parents wish!'
'Auto corrector kya hota hai? I typed "Married" it corrected to "Martyred" then in Hindi I typed "Shaadi" it made it "Shaheed" Smart phones?'
A twitterati: @chintskap wat a downfall frm prithvi raj kapoor to taimur ali..ur ancestors soul must be weeping today..shame on u ppl.
Rishi Kapoor: You mind your f****** business what my ancestors must be feeling. Apna kaam karo.
Twinkle Khanna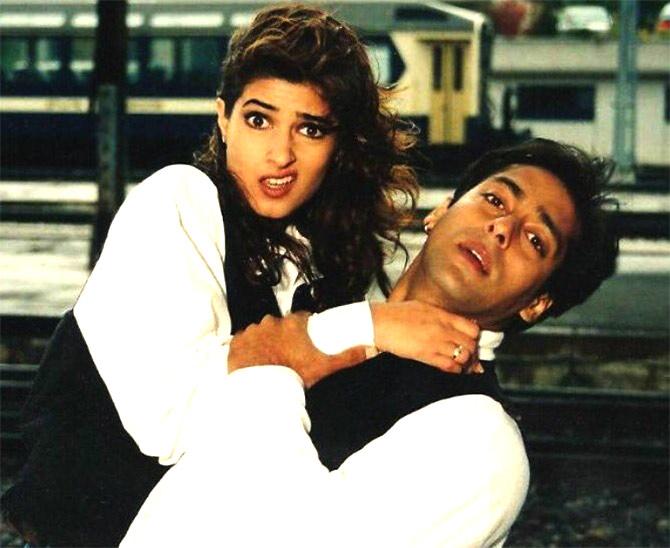 Twinkle Khanna has 'no filter,' as husband Akshay Kumar said on Koffee With Karan.
She was recently trolled by Salman Khan's fans when she wrote a column, a tongue-in-cheek matrimonial, and his fans just couldn't take it. She had the perfect reply for the fans. She shared a picture with Salman and captioned it, 'To all the Bhai fans 'Merry Christmas' #TrollProof'
She had also shared a picture of a street hawker selling one of her books at a signal and captioned it, 'The silver lining to this inky cloud-pirated or otherwise, clearly I am still not past my sell-by date :) #TheLegendOfLakshmiPrasad.'
'Fit in-into a dress, a group, all the way to some version of a snug casket-How about trying to carve out a larger space instead? #BabaTwinkdev,' read another of her tweets.
Sushmita Sen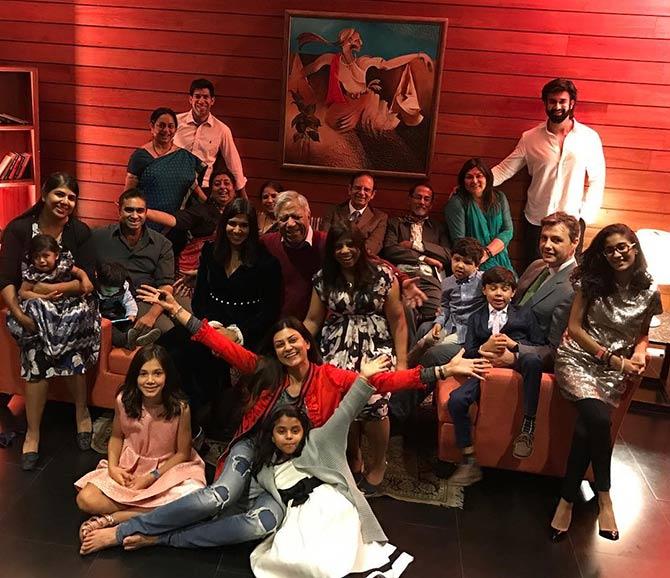 Sushmita Sen loves to share pictures and we love that!
Here, she shares a picture of a family reunion during her father's birthday and captioned it, 'A reunion of family !!!!every one flew in from all over the world for daddy's #birthdaycelebration #19thdecember #kolkata moments like these are rare and beyond precious!!!! #sharing with you a glimpse of what a blessing looks like!!!#family #togetherness #cherished what a beautiful B'day baba!! I love you!!!!'
Click here to see some of her wow Instagram pictures.
Jacqueline Fernandez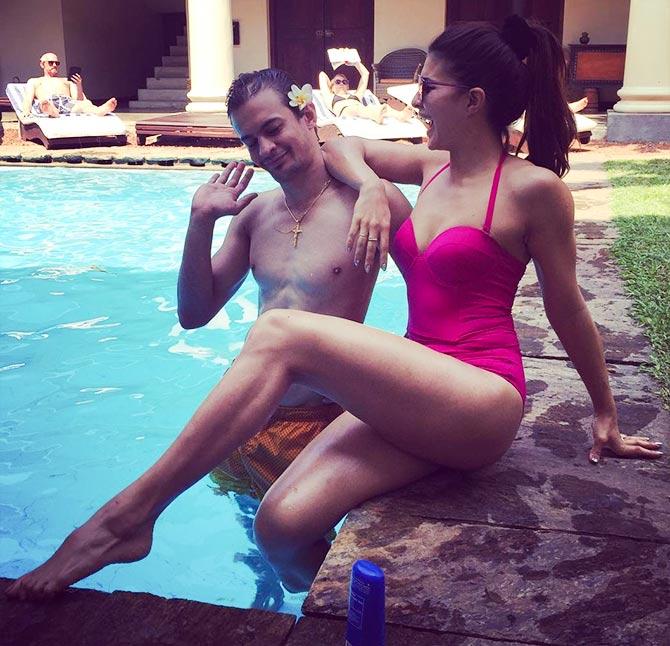 Jacqueline is a social media addict too.
She is currently in Sri Lanka, enjoying her holidays with family. She shares this picture with her brother and captions it, 'Love of my life, my brother Ryan we only 14 months apart but we might as well be twins!! My best Christmas present ever is him being here #christmas #familyfirst.'
Shirish Kunder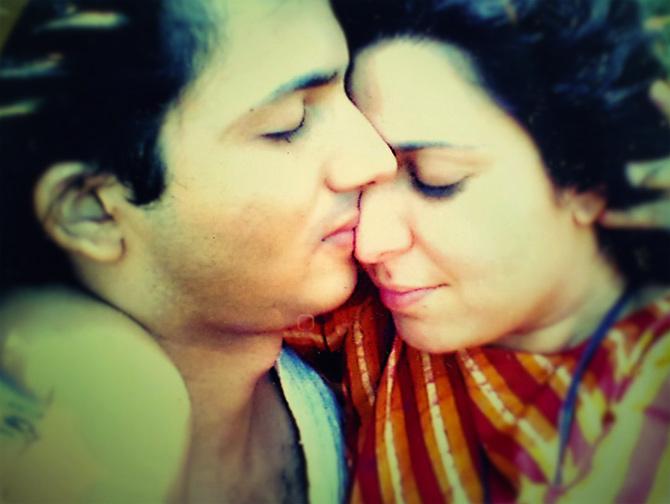 Shirish tweets from the heart.
Here's a taste of them:
Govt: In 6 months, we will solve all your problems.
"What all problems?"
Govt: The ones we created last month.
#DemonetizationDisaster'
'If you lose, you can fight again to win.
If you win, you must still fight to retain.
Battles never end. You can only enjoy the process.'
He shares pictures from time to time, like this one of his wife Farah Khan. He captions it: 'Wife always says, "Every tweet of yours is a gem". So gifting her a tweet on our 12th Wedding Anniversary. Happy Anniversary, @TheFarahKhan!'
Vishal Dadlani
Vishal is also very vocal with his opinions and doesn't mind letting the Twitter world know about it.
'#DavidBowie
#Prince
#GlennFrey
#Phife Dawg
#LeonardCohen
#GeorgeMichael
True geniuses, gone.
From the depths of my heart, f*** you 2016,' read one of his tweets.
'Just heard PM say "kanoon sab ke liye samaan hai" on TV ! So citizens can deposit any amount of cash, tax-free, like political parties can?' he questions.
'Shame! Shivaji was a great ruler! Those building this statue at the people's expense, are clearly not his followers!' read his tweet when the budget for Shivaji statue was declared.
Richa Chadha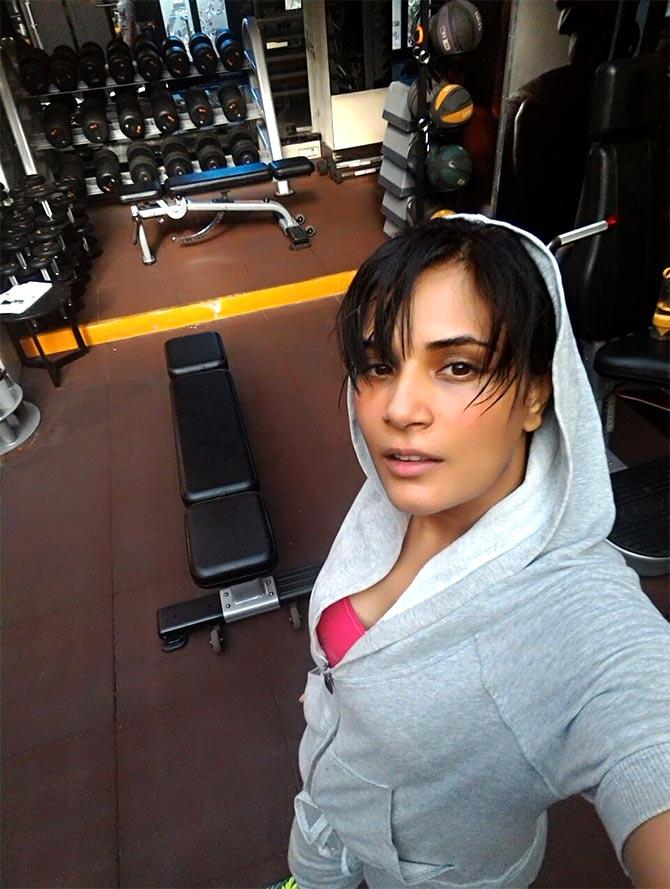 Richa is as blunt and honest as they come as well.
'Ppl who think #ClimateChange won't really affect them are people that pee in the pool and believe it won't touch them #wakeup #DelhiChokes,' read one of her tweets during Diwali.
Her conversations with her fans:
A twitterati:@RichaChadha_ one Bollywood actor you have crush on?? #Askricha
Richa: Aapko kyu bataun
A twitterati: @RichaChadha_ Craziest thing done on 2016 ?? #AskRicha
Richa: How can I say here?
A twitterati: @RichaChadha_ why did @karanjohar not name u when he list actresses in the rank of acting talent in cofee with karan.?
Richa: That's a question for him. This is #AskRicha.
She shares a picture of herself after a workout and captions it, '#Postworkoutsweatyselfie...#nofilter needed cuz when you can sleep/eat on time, everything works out(as must you)!! #guesswhostrainingagain#'
Sujoy Ghosh
Kahaani director Sujoy Ghosh is also active on this social media platform.
When British pop singer George Michael died on December 26, he wrote, 'Nobody mentions heartbeat when they talk about George Michael but that song remains college for me.'
He is funny too: 'A kid told me that .. there is art in farting !! .. i felt it'd be a crime to keep this gem to myself.'
He tells us about the film he loved the most: 'Someone asked me my best film of the year - there were sooo many.. but i'm running with KAPOOR AND SONS.. i bow to @shakunbatra'
Anupam Kher
Anupam Kher loves sharing quotes on Twitter:
'A conclusion is simply the place where someone got tired of thinking.':)
'Either you think you CAN
Or
Either you think you CANNOT.
Either way you are RIGHT.'
'If you can't ignore an insult, top it; if you can't top it, laugh it off; and if you can't laugh it off, it's probably deserved.'