'What a tragic loss for cinema, for India.'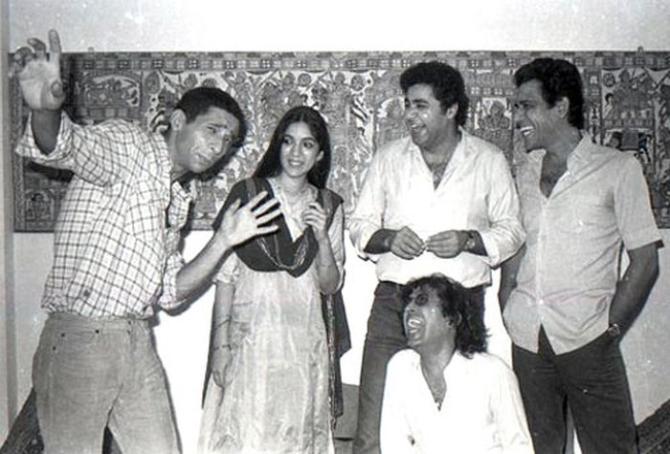 Filmmaker Kundan Mehta, who made iconic films like Jaane Bhi Do Yaaron and Kabhie Haan Kabhie Naa, succumbed to a heart attack on Saturday morning. He was 69.
He had studied direction at the Film and Television Institute of India in Pune and made his feature film debut in 1983 with Jaane Bhi Do Yaaro. The film did not become a box office success but Shah received his first and only National Award -- Indira Gandhi Award for Best First Film of a Director -- for the movie which went on to become one of the most celebrated dark satirical comedies in the history of Indian cinema.
He made his directorial debut on television in 1986 with Nukkad.
In 1988, he directed the sitcom, Wagle Ki Duniya, based on cartoonist R K Laxman's character, the common man.
The director made his Bollywood comeback in 1993 with Shah Rukh Khan-starrer Kabhi Haan Kabhi Naa.
His next film was Kya Kehna in 2000. Starring Preity Zinta, Saif Ali Khan and Chandrachur Singh, the movie became a surprise hit.
His colleagues and friends in Bollywood tweeted their condolences:
Karan Anshuman: 'Awful, awful news... Kundan Shah is no more. What a tragic loss for cinema, for India.'
He added, 'His Jaane Bhi Do Yaaron will be the greatest Indian satire ever made. His work in television Yeh Jo Hai Zindagi, Nukkad; forever landmark. And above all a modest human you could count on for counsel on life and film; I sought his take on most things I did. Beyond sad.'
Hansal Mehta:, 'Jaane bhi do yaaron... RIP Kundan Shah. Sad news.'
Subhash Ghai‏: Good bye #kundan shah. We all @FTIIOfficial @Whistling_Woods shall remember u for your great films with us n in history indian cinema.'
Image: Naseeuddin Shah, Kundan Shah, Neena Gupta, Satish Shah, Om Puri and Ravi Baswani. Photographs: Gopal Shetty