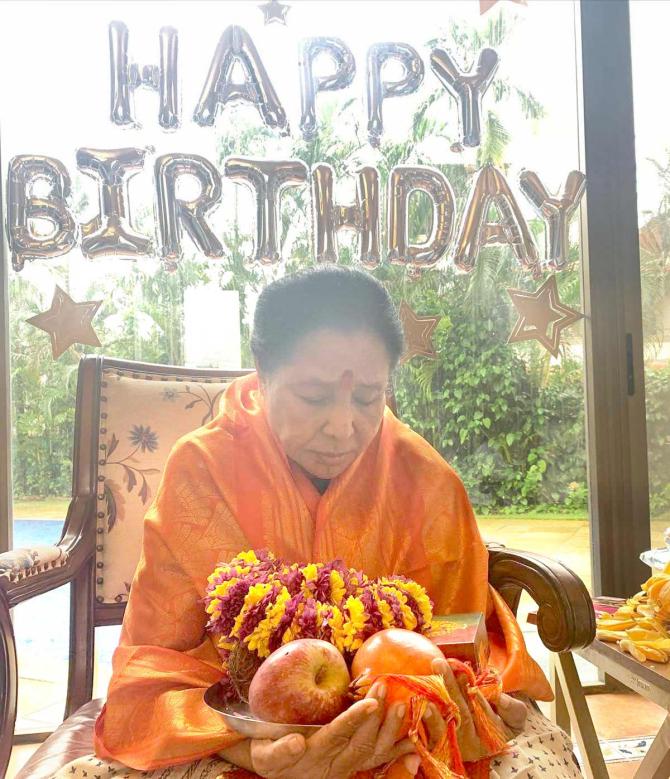 Asha Bhosle celebrated her 88th birthday on September 8 in Lonavala with her younger son Anand and his family.
Displaying immense happiness and gratitude for her family's celebratory efforts, the legendary singer tells Subhash K Jha, "I can't believe my 88th birthday would be celebrated so well. My granddaughter Zanai made me fish and even got two cakes for me."
"Everyone was being merry, eating good food and singing music," she adds. "My daughter-in-law Anuja organised an amazing vegetarian fare. I've never had such an amazing birthday celebration in my life before."
"My grandchildren, Zanai and Ranjai, took over the decoration and aced it."