'I feel very lucky that people have noticed my work.'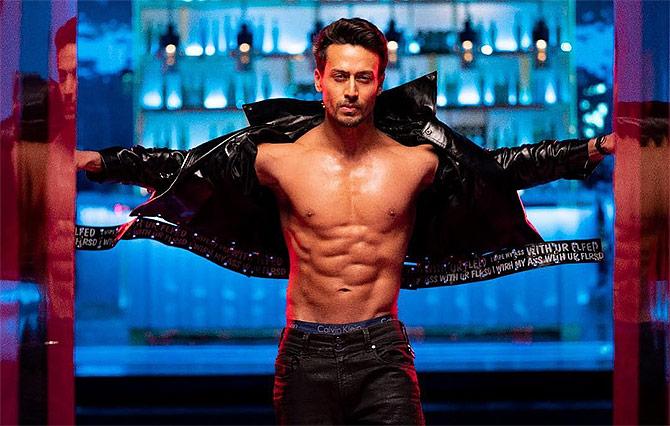 Tiger Shroff doesn't mind being typecast.
He likes being known for his fantastic action and dance skills.
And he shows it all off in his new film Student Of The Year 2, which introduces two new actresses, Ananya Panday and Tara Sutaria.
"There is so much competition. So many new actors are being launched every second day. How does one stand out? How does one have an identity? Being typecast gives me an identity in a way," he tells Rediff.com Contributor Mohnish Singh.
Why do you focus so much on fitness?
It's because of my work.
It's a part and parcel of my job.
Not just me, everybody is so health conscious nowadays.
They want to look a certain way.
Heroes are meant to look a certain way. They have to have those six-pack abs, good looks and all.
Does that add extra pressure on actors now? There was no such pressure during your father's time.
Jaggudada (Jackie Shroff) was naturally fit.
When he used to stand in a frame, people would go crazy.
We new-age actors have to struggle a lot for that.
You don't find that type of heroes anymore. It was a golden era.
Now, the trend has changed. Everybody has to look a certain way.
Luckily, I have always been into sports. So, it's not that difficult.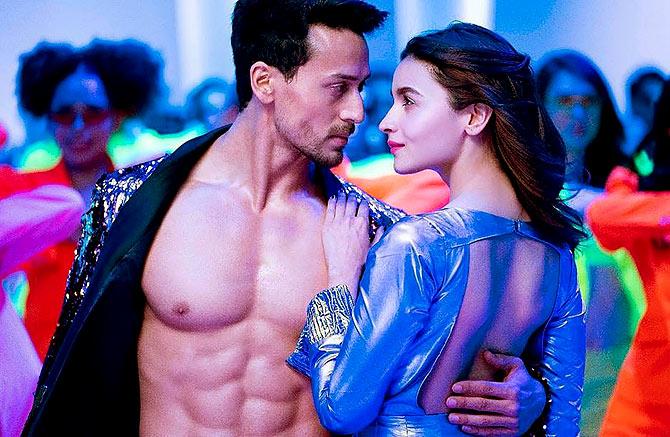 Do you ever get bored of your six-pack abs?
Never.
How was it like to be a part of Student Of The Year 2?
It was a breeze.
This film is not Baaghi or Hrithik vs Tiger. So, it was easy doing this film.
I play a young character, closer to my age.
Since I never got a chance to go to college, I lived that dream.
It's kind of a romantic film. It has got sports with a little bit of action.
What is you first love: Action or dance?
I would say dance, because in action, you get hurt sometimes.
Dance is fun.
You learnt kabaddi for the movie.
I have never played kabaddi in my life, so I had to work really hard to learn the game, to learn the body language and make it look authentic.
Also, I had to bring a little bit of Tiger-rism to it, to my character to make it look spectacular and to serve my audience.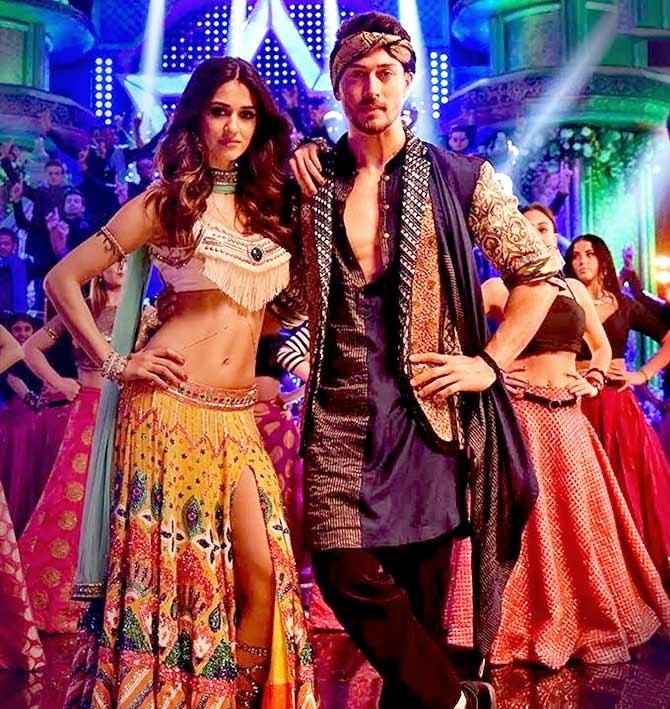 Did you enjoy working in a college romance?
Though the film is based in a college, there is no study, so it was a wonderful experience (laughs).
We had to focus on sports, girls, guys, music and dance.
It's a fun film, not preachy.
I promise you will go home with a smile.
The film has recreated Kishore Kumar's iconic song, Yeh Jawani Hai Deewani.
It's a great feeling, especially because I got to know much later that it's my dad's favourite song.
I never told dad that I was doing this song because I did not think he would show interest.
How did he react?
He said he liked the song and loved the video.
How has life changed after the earth-shattering success of Baaghi 2?
I did not expect Baaghi 2 to do what it did.
It's a huge thing when a kid like me gets an opening of ₹25 crore. I felt like 'Is this really happening?'
Then I reflected that to make ₹165 crore, it could not have just been the last 15 minutes of the action that I did.
The story must have caught on, the characters, the layers...
It's important to get a good combination of emotion and action.
There should be a motive for the hero. If he is fighting, what he is fighting for?
I have realised that the script is the most important thing, action is just decoration.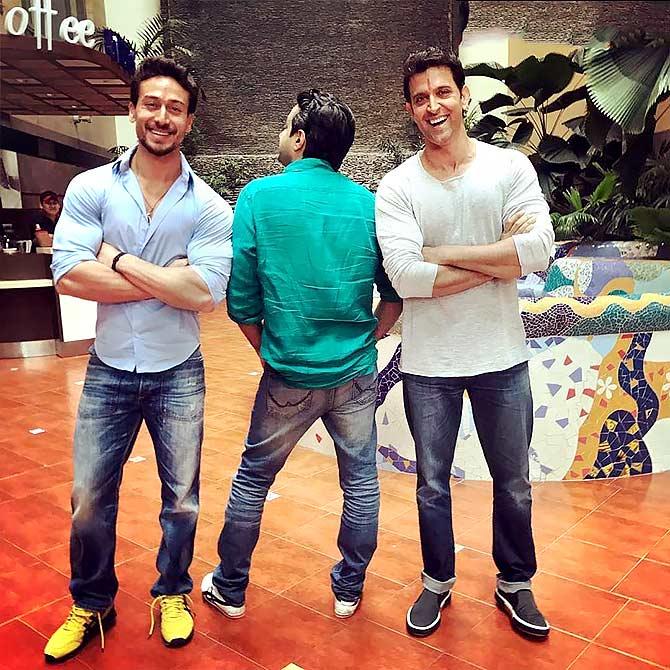 How was it to dance with your idol Hrithik Roshan in your next film?
I have not danced with him yet because we won't be shooting in the summer.
We are waiting for the weather to get better.
We have shot most of the scenes, and action sequences.
It has been an amazing experience.
A lot of the times, because I was looking at my hero, I used to forget my dialogues and go blank.
He would say, 'What happened, Tiger?' I would say, 'Sorry, I cannot believe I am working with you.'
Does it have a name yet?
There are some options, but I cannot tell you.
If I do, Adi (Aditya Chopra), sir will kill me (laughs).
How was it to shake a leg with Will Smith?
Oh, man! It was so cool.
In between shots, he used to ask me what to do with his legs and hands, and I would say, whatever I was doing.
I could not believe I was teaching Will Smith!
I saw him in Men In Black when I was a kid. So, it was a huge high moment for me.
We did not get to interact with each other much because it was an in-and-out trip, but it was an experience I will treasure forever.
Since you have not gone to college, tell us something about your school life, and your crush.
See, I was mad after Shraddha (Kapoor).
She was in the same school as me.
But since I was very shy, I could not approach anybody.
I wanted the girls to make the first move.
In sports, I was a hero for sure.
Girls were impressed by me. I used to love that attention.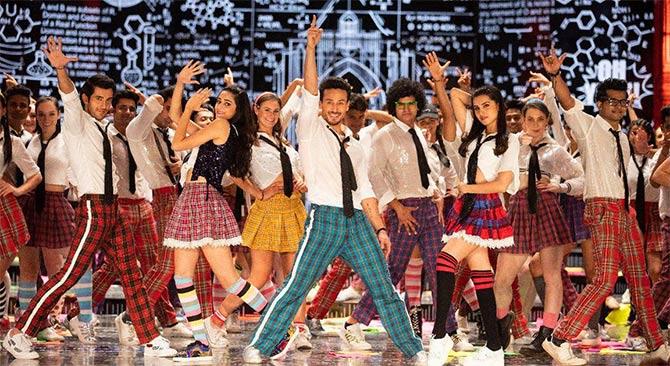 Critics criticise you for your lack of versatility.
I am not versatile at all and I look at the right side of it.
I have an identity already.
When the makers think of an action hero, one of the names in their head could be Tiger Shroff. That makes me feel good.
There is so much competition.
So many new actors are being launched every second day.
How does one stand out?
How does one have an identity?
Being typecast gives me an identity in a way.
How many hours do you work out ever yday?
If I am not shooting or promoting my films, I train about six hours in a day -- three hours in the morning and three hours in the evening.
In the morning, I practise martial arts and dance and in the evening, I do gymming.
What are your cheat days like?
Every Sunday is my cheat day.
You guys must have seen my paparazzi pictures with Disha (Patani). That is one of the highlights of my life.
I have a sweet tooth, so I like chocolates.
Sometimes, I also crave for vada-pav samosa and fried food.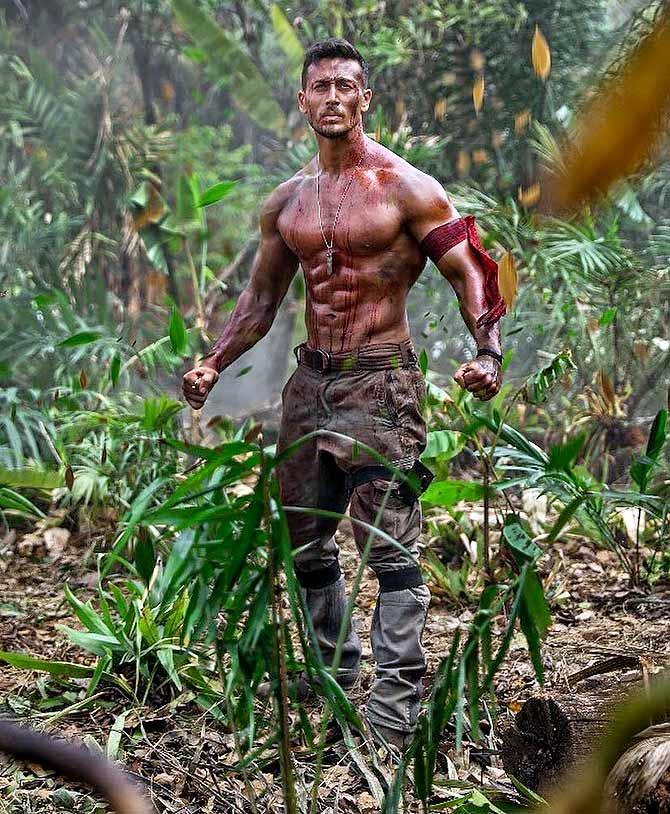 After Baaghi 2, people will expect the same kind of numbers from SOTY 2.
It's a very different film.
Action films are mass-friendly films.
Student of the Year 2 also has potential because it has all the elements in it.
So, fingers crossed!
Look at the trend last year, the smallest films made the biggest business.
The biggest films, unfortunately, did not live up to expectations.
Is there pressure to deliver a bigger hit with every release?
After Baaghi 2, expectations have really shot up.
Life has changed suddenly.
People started looking at me in a different light, like a bankable star.
People started giving me a lot of respect. It feels really good.
I walked on to the sets of SOTY 2 for the first time and there was so much love and respect. People were calling me 'sir'.
I told them, 'Don't call me 'sir', I am younger than you'.
It felt so nice that people appreciate what you have done.
I remember we were shooting (SOTY 2) in Dehradun. People heard that I was coming, so around 2,000, 3,000 people came to the shooting location and started screaming, 'Ronnie, Ronnie, Ronnie (Tiger's character in Baaghi 2).'
That was the best feeling!
Any crossover to Hollywood on the cards?
I have got a couple of offers, but I have not signed anything yet.
I feel very lucky that people have noticed my work.