'Luka Chuppi is my Hum Aapke Hai... Koun! type of film.'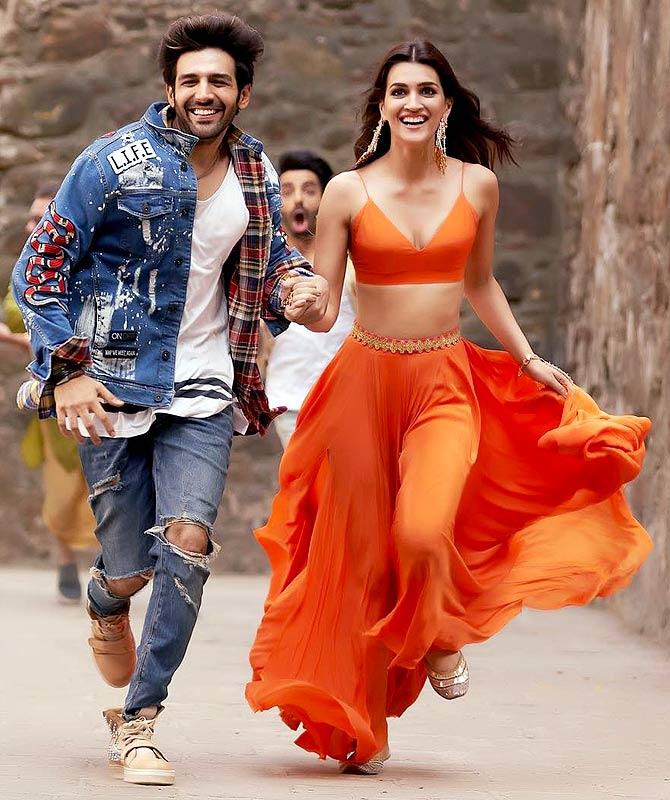 Producer Dinesh Vijan is excited about Luka Chuppi.
Fresh from the success of Stree, Vijan tells Rediff.com Contributor Ramesh S, "My films are being made on gut instinct, and whenever that gut feeling is right, I have never lost. Profits are a secondary issue for me."
Luka Chuppi will not release in Pakistan. Will that affect your film's business?
It is not about business, it's an instant gut reaction.
This has been one of the most horrific terrorist attacks.
It's time we stand in solidarity, and this is my small way of showing that we are with them in these times. That's the least we, as film people, can do.
None of my upcoming projects will release in Pakistan for the foreseeable future.
The Indian film industry is not casting Pakistani actors, but why are singers employed by Indian producers and music companies?
I think people have taken a stand against that as well.
Right now, more than analysing (the situation), we should look at the future.
Going by the sentiments now, I don't think anyone is interested.
I think there was a statement (from the All Indian Cine Workers Association) banning Pakistani artistes.
Besides, I guess we are also severing all trade ties, not just entertainment.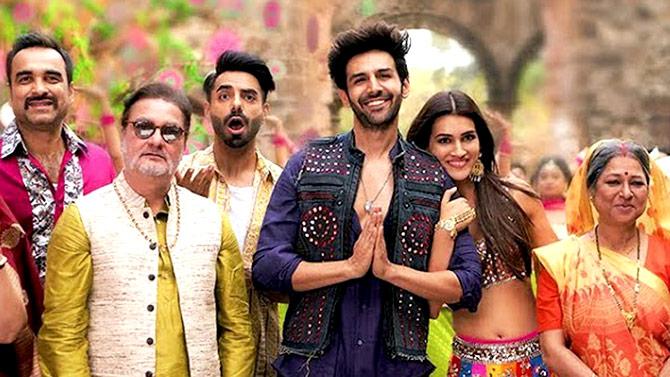 You have made films where the content is very strong, but as a film-maker do you get tempted towards making a project-type of film?
My films are being made on gut instinct, and whenever that gut feeling is right, I have never lost.
Profits are a secondary issue for me.
For instance, Stree did extremely well.
I felt the same with films like Hindi Medium, Badlapur, Luka Chuppi and Made In China.
I don't want to corrupt that process.
The thing that worked for my films was the clutter-breaking content that did not have any reference point.
Even an actor got reinvented with respect to that, whether it's Deepika (Padukone) in Cocktail, Varun (Dhawan) in Badlapur, Irrfan (Khan) in Hindi Medium or Rajkummar (Rao) and Shraddha (Kapoor) in Stree.
Similarly, Kartik (Aryan) and Kriti (Sanon) are doing really well in Luka Chuppi.
Kartik has been seen doing a lot of dialoguebaazi in his previous films, but here, he is a boy-next-door who does everything correct.
Do you feel live-in relationships are still considered taboo for Indian audiences?
As a country, we all are very involved in each other's lives.
I live in a joint family, and we always want to know what the other person is doing.
We don't like it if we don't know.
Now that is also good because when something goes wrong, all of us stick together.
But if you conceal certain information from them -- like a live-in relationship -- it can lead to a crazy comedy of errors.
I feel it's more like a family film and not related to any taboos.
It's a clean film; there is no bad language either.
It's the cleanest film I have ever made, and the censor board has given it a UA certificate.
Luka Chuppi is my Hum Aapke Hai... Koun! type of film.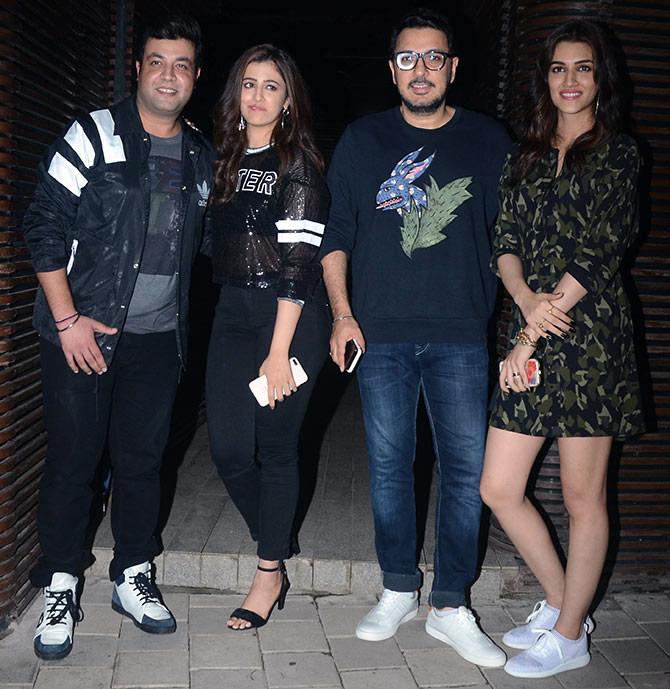 The music of your films are a strong USP, but this time, you have opted for remixes.
The window has become smaller now and so we need an instant hit.
Stree was an original album, but the songs in Luka Chuppi are from last year, excluding Poster Lagwa Do, which I believe is the theme song of the film.
The other four are regional tracks, and I have retained their original artistes.
As a result, it gives these artists a national platform, and gives Indie pop more opportunity.
The album is really doing well.
If you give these artistes a push, the next time they can make a complete album.
That was my intention.
How was your collaboration with Luka Chuppi Director Laxman Utekar?
He was the cinematographer of Hindi Medium. He's one of the reasons why I did Luka Chuppi.
I have never seen someone with a better work ethic.
He has so much discipline.
Also, there is a shift in the industry, as we want to do stories which are not inspired from the West.
I realised that with Hindi Medium.
We want to see stories which are about India, for India and by India.
Were Kartik Aryan and Kriti Sanon your first choices?
Yes. Both of them are born and brought up in the north. They understand their characters well.
The story is based in Gwalior, and it's really nice that Kartik is from there.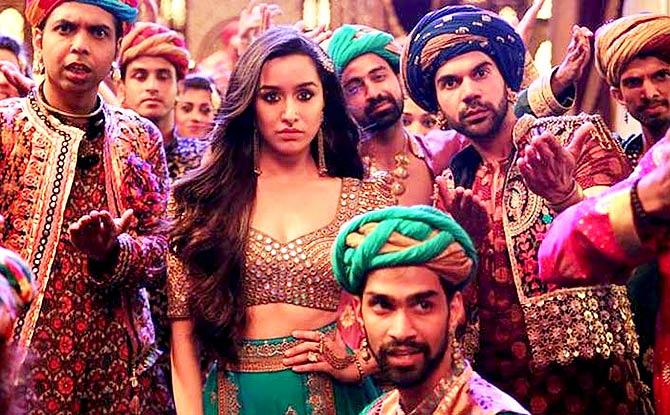 How much did you expect Stree to make?
To be honest, I thought it would reach a maximum of Rs 65 crore, Rs 70 crore.
It has given me the confidence to make films which do not have a reference point.
What are your expectations from Luka Chuppi?
I am superstitious.
It's a clean happy film, where you will laugh a lot.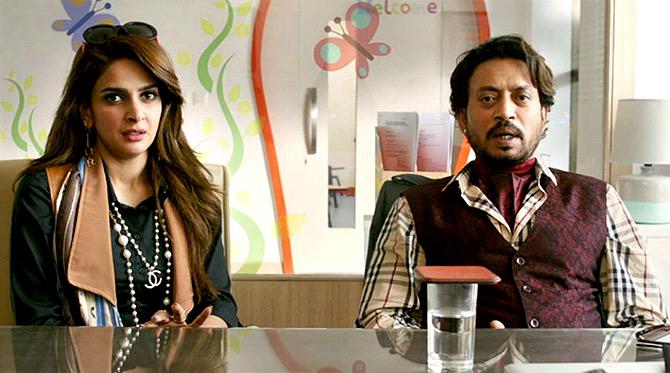 Will there be a Hindi Medium 2 and Go Goa Gone 2?
Sequels are the future.
But they are a big responsibility.
I really wanted to make a sequel to Badlapur, but the script was not up to the mark.
It had to be a better film than the first.
When you watch the franchises of Back To The Future or Batman, all the films in the series are fantastic.
Luckily, I am confident about the horror-comedy universe.
About Hindi Medium 2, I will not talk about it for the next 45 days. That's the honest truth!
When can we see you back directing movies?
Agent Vinod taught me how to make Badlapur.
I have realised that we are no longer aspirational towards the west.
There is no concept like big and small films.
Nobody wanted me to do Hindi Medium, but it taught me something.
Today, there is a new India which is not aspirational. They want to tell their own stories.
That made me realise that we are just craving the surface because you can find so many unique stories.
So I have to back a director to make his/her best possible film and support that person throughout.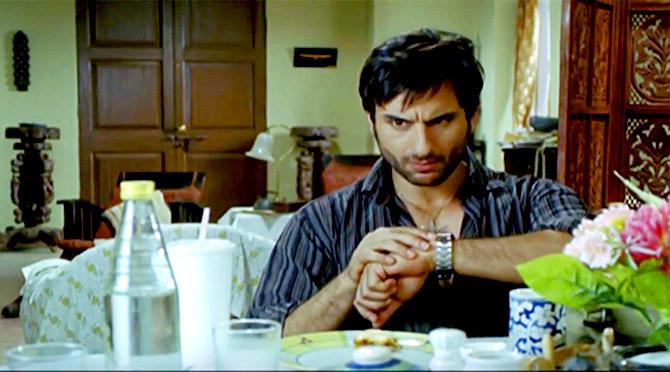 Tell us about your association with Saif Ali Khan.
Saif and I are friends first.
We first collaborated on Being Cyrus.
We got along pretty well with each other and have done a lot of movies together.
We want to do more, but there must be a worthy script.
On paper, it needs to fly.
If we make Go Goa Gone 2, it will be under Saif's production company Illuminati Films.
Are you producing a Web series?
Yes, we are making two; one is on crime.
We have been writing Saas, Bahu Aur Cocaine since last year. It will be directed by Homi Adjania.
Are you interested in television?
I don't understand television.
You have to be very clear about what you make.
I don't like failing. It hurts.