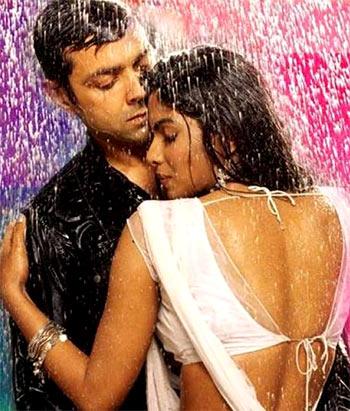 We have already established Bollywood loves rain and rain songs.
Sometimes, it likes to use it in its title too!
Read on:


Monsoon Wedding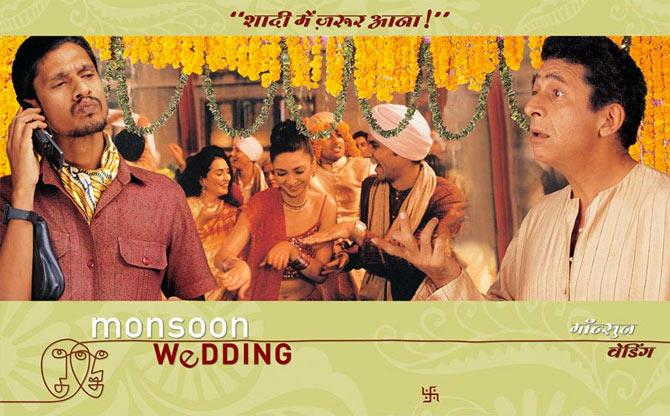 Mira Nair's acclaimed ensemble dramedy zooms into the lives of a madcap Punjabi household in the middle of a big, fat wedding.
All the strain of their lies and secrets is eventually washed away when the rain gods decide to gatecrash the party explaining Nair's choice of title.


Monsoon Shootout
Shown at Cannes 2013 under the Midnights Screening section, Nawazuddin Siddiqui-Vijay Verma's Monsoon Shootout examines the consequences of one action to three unique results.
Rain acts as both a backdrop as well as symbol of unpredictability to the same.
Monsoon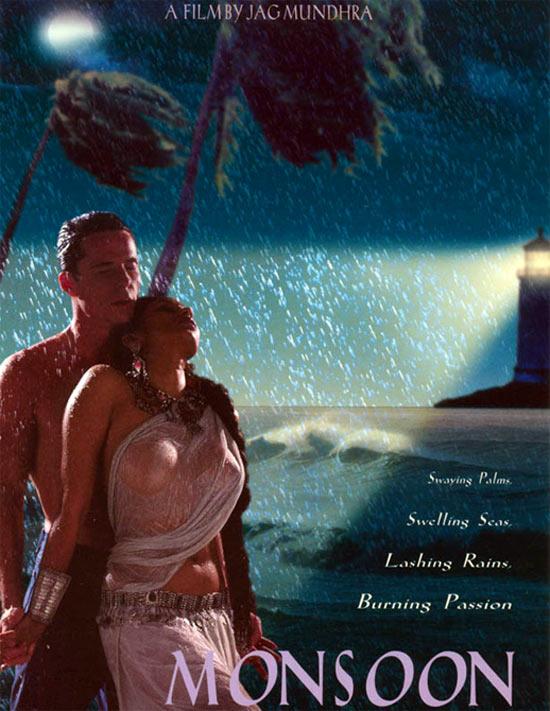 Jag Mundhra's brand of erotica, which gathered more notice for its explicit love scenes featuring London-based model Helen Brodie (yep, the same beauty Milind Soman romances in Asha Bhosle's Janam Samjha Karo video), Monsoon forms a backdrop for a scorching affair and the perfect excuse to drench its hot heroine to the bone.
Bheegi Raat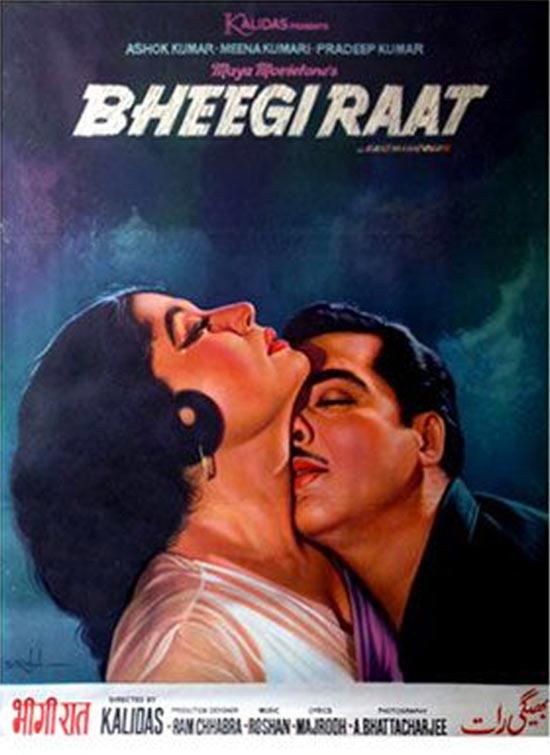 Theirs might not be a celebrated jodi like Raj Kapoor and Nargis but Meena Kumari and Pradeep Kumar teamed up on quite a few hits.
Throw in Ashok Kumar and the romantic triangle was believed to be unbeatable.
The Kaliadas-directed Bheegi Raat stands for the sequence when the two actors are caught in the middle of a rainstorm and proclaim their feelings for one another through the lilting Dil Jo Na Keh Saka.
Barsaat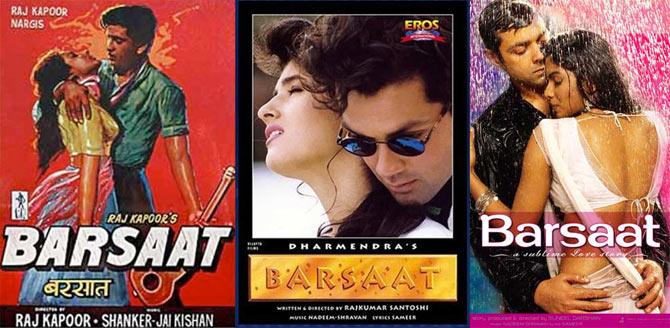 Bollywood and Bobby Deol hold a fond corner for Barsaat. The latter's worked in two films of the same name; one marked his debut opposite Twinkle Khanna, the other an opportunity to romance hotties Priyanka Chopra and Bipasha Basu in a archaic Suneel Darshan yarn.
But it's the one starring Raj Kapoor, Nargis, Prem Nath and Nimmi that enjoys 'classic' status.
Interestingly, the famous song Barsaat Mein Hum Se Mile Tum focuses on Prem Nath and Nimmi and not the more celebrated screen pair.
Barsaat Ki Raat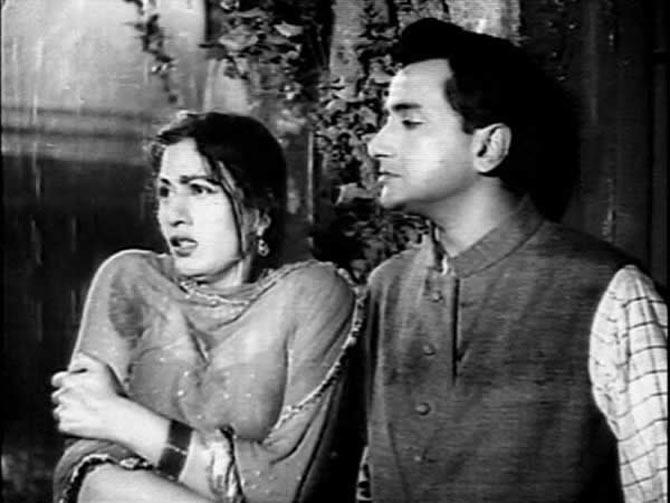 Love at first sight between two strangers taking shelter from heavy downpour is both romantic and dramatic, just the sort of schmaltz Bollywood thrives on. And that explains why P L Santoshi decided to name his Madhubala-Bharat Bhushan musical Barsaat Ki Raat. After all, Zindagi Bhar Nahi Bhoolegi Woh Barsaat Ki Raat.
Barsaat Ki Ek Raat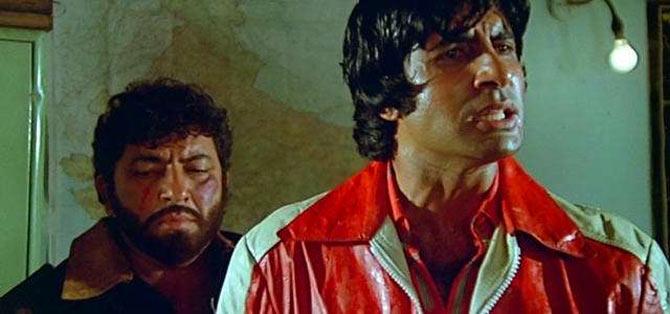 Rains seldom bring relief in Shakti Samanta's Barsaat Ki Ek Raat. Rather twice on the occasion, Amjad Khan's bad guy assaults Raakhee and compels Amitabh Bachchan to come to her rescue in this simplistic tale of good versus evil.

Bin Baadal Barsaat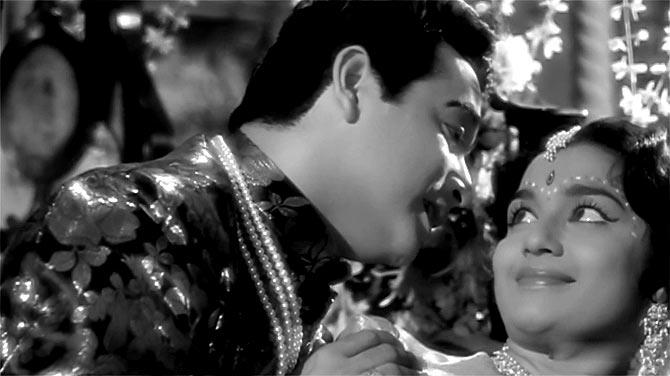 Before pairing up in the superhit rom-com Mere Sanam, Biswajeet and Asha Parekh starred in Jyoti Swaroop's black and white reincarnation yarn, Bin Baadal Barasat.
A gypsy's curse causes death to anyone who marries the male descendants of a bewitched family forms the crux of its batty plot.
Where does the barsaat figure in all this? As a plot device for the said couple to take shelter in a rundown house and, hopefully, defend themselves from a long-running jinx.


Baarish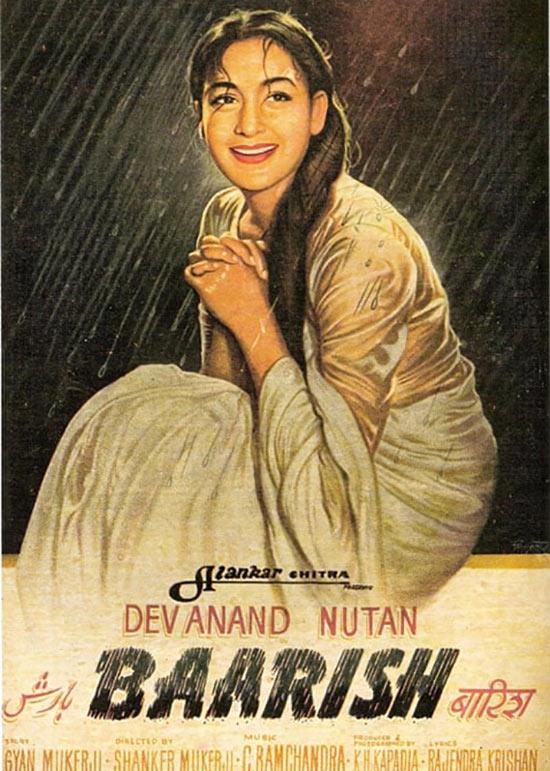 Shankar Mukherjee's Baarish opening credits that says how rains wash away all the filth the earth, honesty erases any scope for crime or deceit.
Monsoon is a occasional backdrop for dramatic effect in the Dev Anand-Nutan drama but is nowhere in the same league as their other delightful collaborations like Tere Ghar Ke Samne and Paying Guest.
Saawan: The Love Season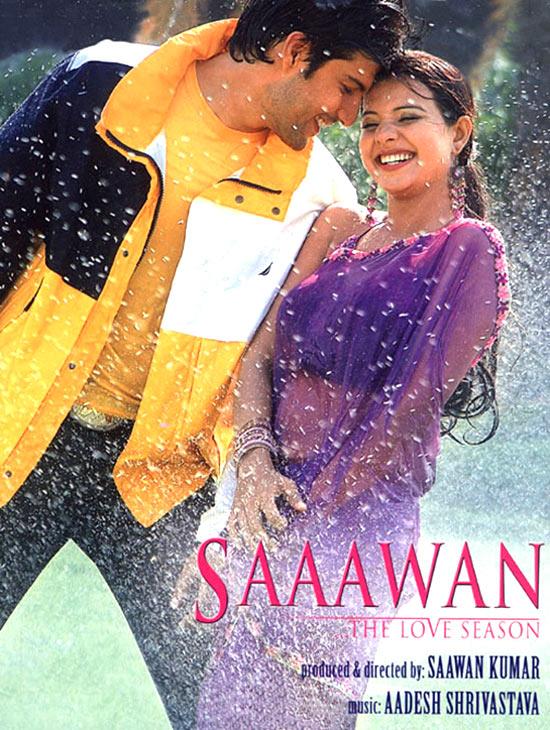 Written, directed and produced by Saawan Kumar Tak, the film feels less of an ode to rains and more to the man at helm.
Salman Khan's 'guest appearance' as Nostradamus is the only reason this gobsmackingly bad movie got any attention at all.
Pyaasa Sawan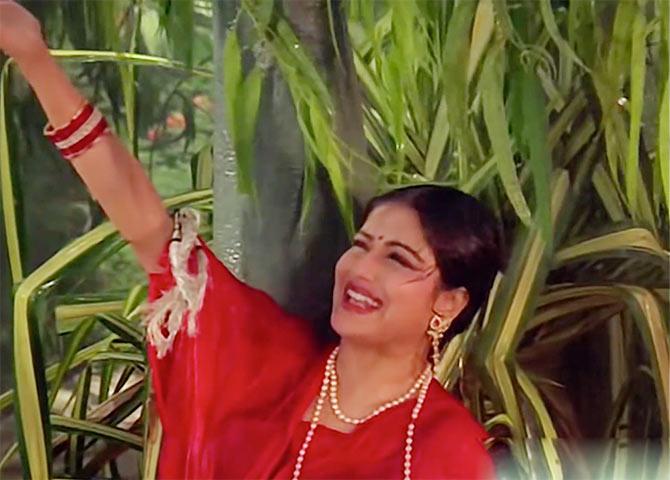 The only bit of shower to be found in Jeetendra's double roled-melodrama is in a segment of the 1980s chartbuster Megha Re Megha Re.
The title implies a season of discontentment for his wives -- Moushumi Chatterjee and Reena Roy -- owing to his genetically-inhabited neglectful behavior.