'So many things opened up for me after I did the show.'
Reality shows can be a major launch pad for new talent.
There are so many actors and singers who participated in such shows as a stepping stone to realising their dreams.
Priyank Sharma is one of them.
Priyank made his start on television by participating in reality shows like Roadies Rising and Splitsvilla 10.
But it was Bigg Boss 11 that made him a household name.
Though he did not win the show, things worked out for him anyway.
Last seen in the ALTBalaji original Puncch Beat, Priyank is excited about his next streaming series, The Holiday, co-starring Adah Sharma, Veer Rajwant Singh and Aashim Gulati.
"After watching The Holiday, everyone will feel they should go on a holiday with their childhood buddies," Priyank tells Rediff.com Contributor Mohnish Singh.
What is The Holiday about?
The Holiday is about a trip, a 'dostination' where four friends come together.
They go for a bachelorette trip to Mauritius.
It's Mahek's (Adah Sharma) bachelorette, and they are childhood buddies.
The Holiday has a lot of emotions.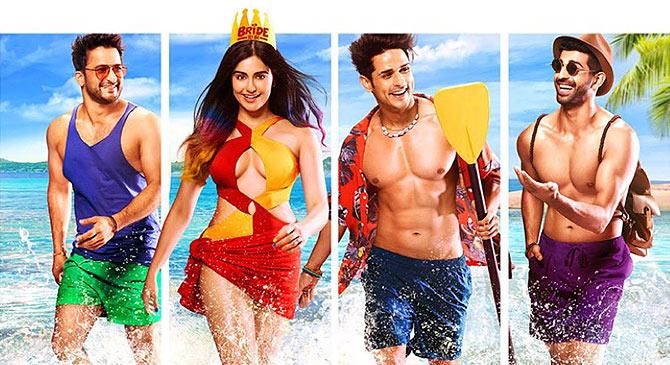 Are you in touch with your childhood friends?
Yes. But it's not always possible to meet them because we are so busy in our lives.
Some of my friends are in other cities while others are in different countries.
After watching The Holiday, everyone will feel that they should go on a holiday with their childhood buddies.
How did The Holiday happen for you?
Saurabh (Bahwal, actor) sir had shown an Instagram photo of mine to my director Lakshya (Raj Anand) sir, and it started from there.
I said yes in the first go itself. I didn't have a choice (laughs).
I have learnt the most here because the kind of work the makers of this show have done before is incredible.
The kind of freedom they have given me is great. Not every team is like that.
I remember we used to sit together daily and discuss the story and what needed to be shot the next day.
It was like a routine every night, like a ritual in the penthouse.
I would just listen to them.
It was such a great learning for me.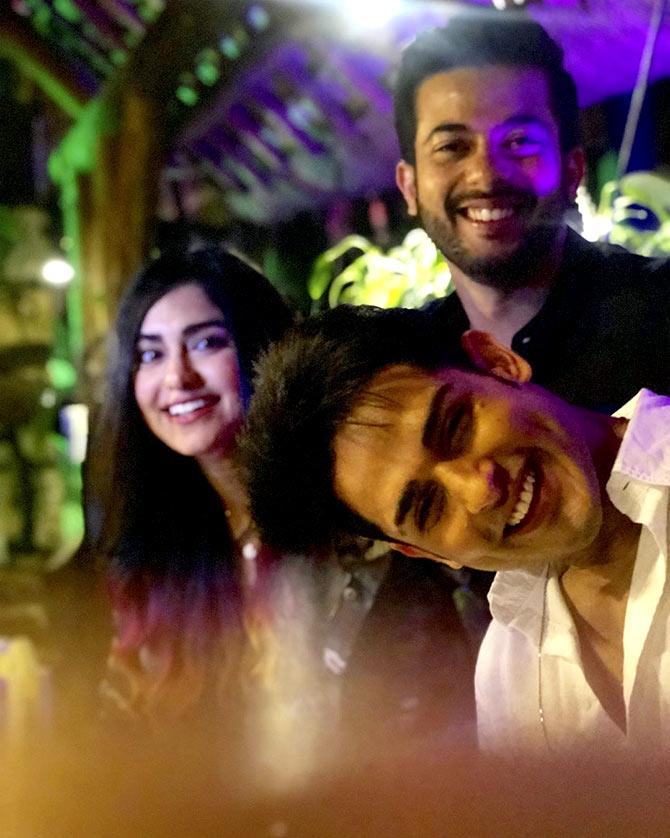 Tell us about your co-stars.
All of us were so receptive.
If I was going wrong somewhere while doing a scene, Ashim or Veer would correct me. Accepting your co-actors's feedback helps.
The kind of freedom that my director gave me, when it came to creativity, was great. Otherwise, Patrick would not have been Patrick.
Were you already friends with Adah, Veer and Aashim?
No, we did not know each other.
We met when we started working on the series.
But things have changed now. We have become so close.
You can see our camaraderie in the trailer too.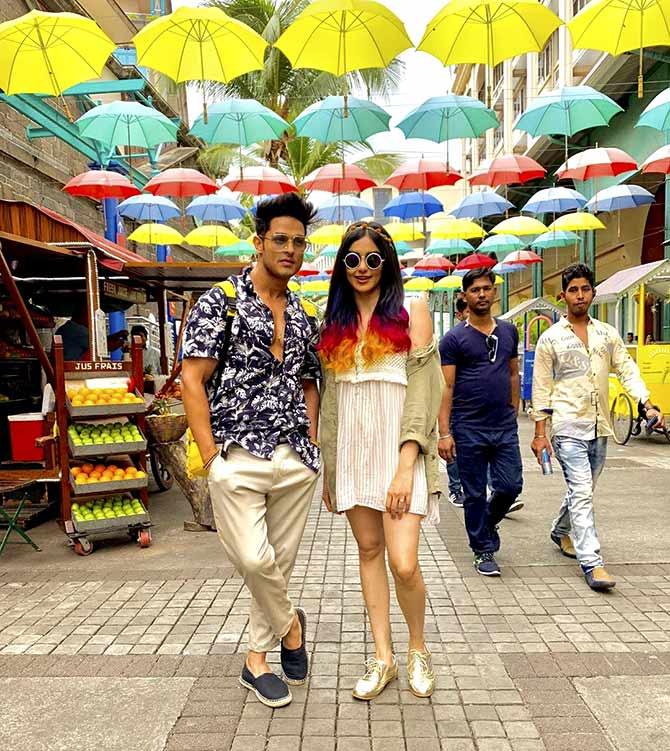 Will television take a backseat?
I am not restricting myself from anything as of now.
If anything really good comes my way, I would love to do it.
I love to listen to different stories.
I love to know what is happening and how a particular character is going to shape up.
So I keep listening to stories.
Weren't you about to make your acting debut with a mythological show?
Yeah, that was years ago.
That was my first show when I came to Mumbai. It actually got me to Mumbai.
I was never supposed to come to Mumbai otherwise, as I knew nobody here.
So, the makers of the show made me wait for three months, but then it never happened. Then they eventually scrapped it.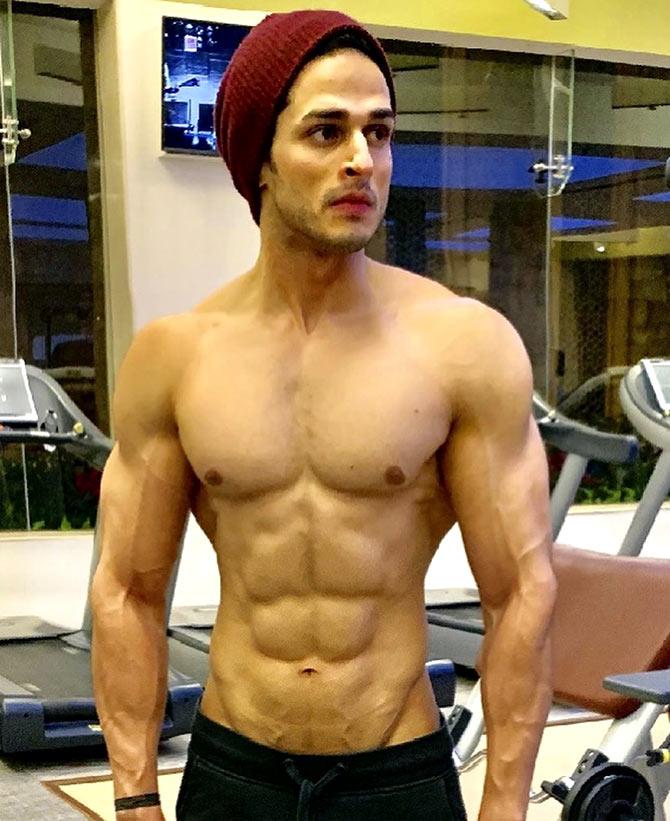 It must have been very disheartening for you.
Initially, when I used to think about it, it would make me feel really sad.
Now, I have started understanding that things don't turn out according to your plan.
But there is always something else lined up for you.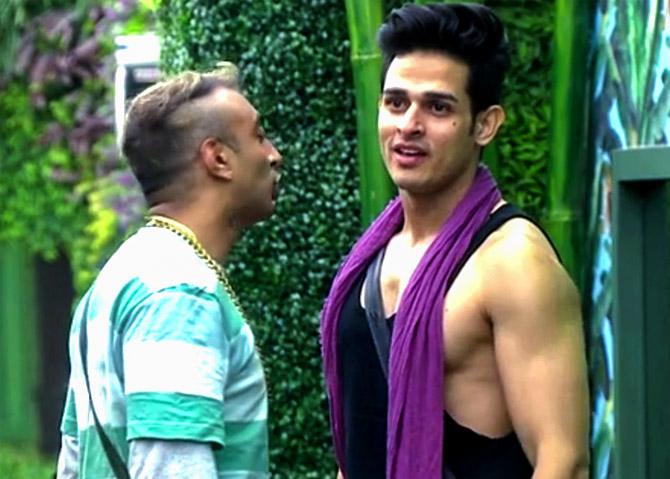 The last few seasons of Bigg Boss have created stars out of nobody. With the upcoming season, the makers are going back to the earlier format where no commoners will be allowed inside. How do you look at it?
Change is the only constant.
As actors, we like to play a variety of roles, get into the skin of different characters.
So nothing is constant; everything changes with time.
I believe Colors knows best. Their team is so strong. Their team has made Bigg Boss what it is today.
It's because of Bigg Boss that I am here.
So many things opened up for me after I did the show.