Subhash K Jha's Bollywood Buzz...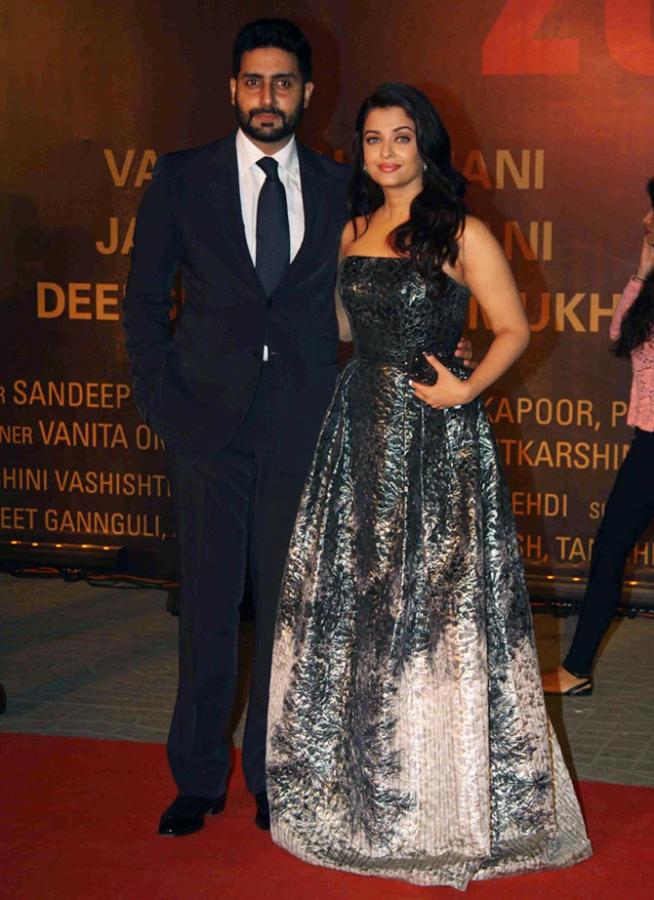 With Priyanka Chopra opting out of Sanjay Leela Bhansali's bio-pic on poets Sahir Ludhianvi and Amrita Pritam, it's time for the project to get a quick casting re-shuffle.
Without wasting time SLB has gone to his most favourite actress, Aishwarya Rai Bachchan, to play Amrita Pritam to Abhishek Bachchan's Sahir Ludhianvi.
The Sahir-Amrita bio-pic, to be directed by debutante Jasmeet Reen, goes on the floors early next year.
This will be the 9th film featuring Aishwarya and Abhishek.
The first time they starred together was in Rohan Sippy's Kuch Na Kaho in 2003. We saw the real-life couple last in Mani Ratnam's Raavan in 2010.
Bhansali and Aishwarya have worked together in Hum... Dil De Chuke Sanam, Devdas and Guzaarish.
Aishwarya was supposed to do an item song in Goliyon Ki Rasleela Ram-Leela, but opted out because of the lyrics.
Priyanka, by the way, replaced Aishwarya in the Ram Leela item song.
***
Chef Saif explores daddyhood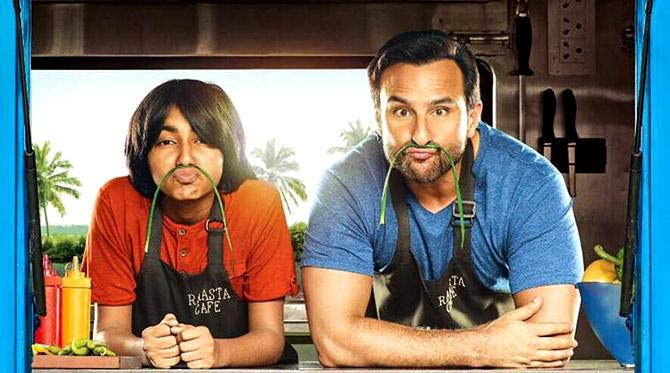 Saif Ali Khan desperately needs a hit. And going by the look of Chef, his new film may do the trick, eyes, fingers and toes crossed.
Chef's trailer makes no effort to hide the the fact that it is a father-son reunion drama recounted against a culinary background and set mostly in the lush greenery of Kerala.
Director Raja Krishna Menon, whose last film Airlift told a real-life rescue story set in Kuwait after Saddam Hussein's invasion, reveals how Saif dug into his memories as a dad to play one in Chef.
"We had lengthy conversations on how Saif became a father at a very young age. He was too young to understand, appreciate or enjoy fatherhood with Sara and Ibrahim. But with Taimur, Saif got another chance to understand fatherhood."
Taimur, Raja reveals, has helped Saif grow closer to Sara and Ebrahim.
"I think Saif's understanding of his relationship with Sara and Ebrahim has definitely helped explore his relationship with his screen son in Chef."
Bright newcomer Svar Kamble plays Saif's son in Chef.
"It's been a while since we've seen a father-son relationship in Hindi cinema," says Raja. "Masoom was the last film where the father-son bond left an impact and that was 21 years ago."
***
Why Arjun Reddy's 3 hours gets longer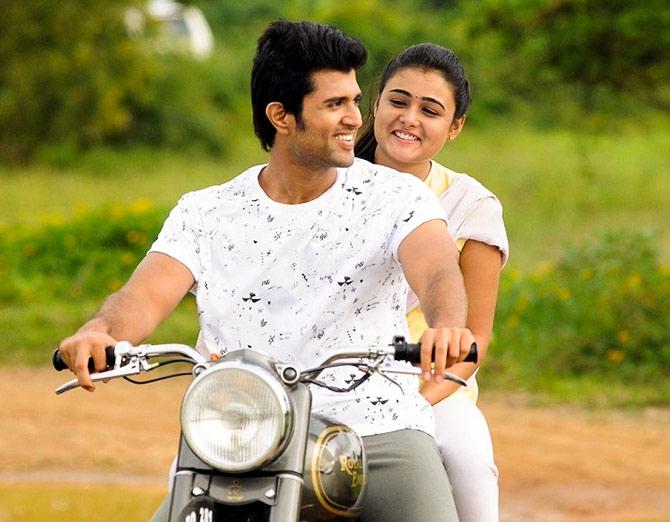 The phenomenal Telugu hit Arjun Reddy -- which is being hailed as a game-changer not only for Telugu cinema but for Indian cinema -- is about to get bigger.
Unmindful of its current length -- it stands at 3 hours, 2 minutes -- the film's team wants to restore some edited footage into the narrative.
There was pre-release pressure on the film's crew to trim the length; a 3-hour movie is not seen as multiplex friendly.
"We are planning to add not subtract to the film's length. We had to sacrifice about 40 minutes of footage on the editing table," says leading man Vijay Devarakonda.
"Believe me, every moment of what we shot was vital to the story. Every frame that we left out was a bit of our life abandoned for the sake of a tighter narrative," Vijay adds.
Director Sandeep Vanga now intends to put back some of the abandoned footage in the film.
Says Vijay, "Since the audience has accepted the entire film and its unusual playing time, we are enthused about into putting back the moments that we had to wrench out for the sake of narrative economy."
"So yes, we are doing a director's cut of Arjun Reddy so soon after the release because we believe what was left out is important to Arjun Reddy's story."