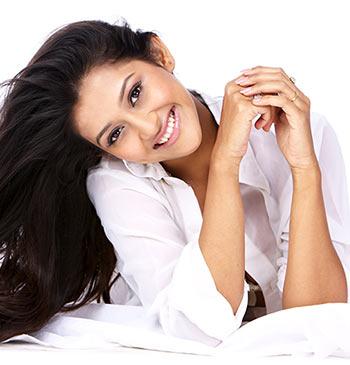 It was her dream to become an actress and Pooja Jhaveri is thrilled that her dream has come true.
Pooja began her career as a choreographer in Hindi films. She debuted as an actress in Telugu films with Bham Bholenath.
Her next Telugu film, Right Right, a remake of the Malayalam film Ordinary, is releasing on June 10.
In this interview, she gives Radhika Rajamani an insight into Right Right and her future projects, including an upcoming Tamil film with Dhanush.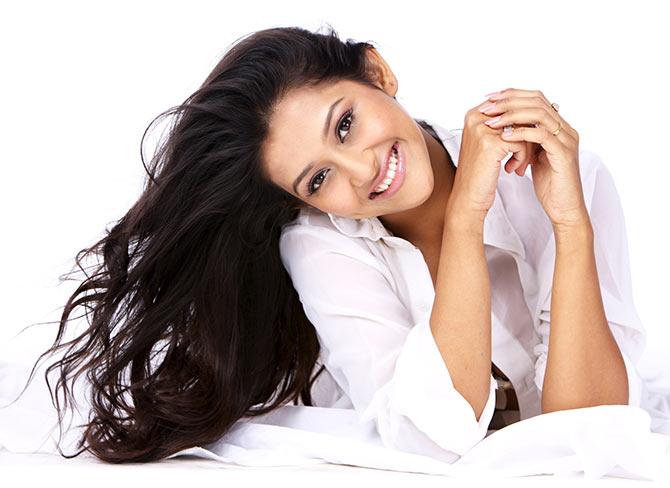 How did you get to sign Right Right?
I had done a Rin advertisement. Someone contacted them as they wanted me for a Telugu film. The Rin people called and told me about it and I got in touch with the people behind the film.
This is basically a story about a bus driver and conductor. Do you have a substantial role?
It is a remake of the Malayalam film, Ordinary. I watched that film and loved Kalyani's character. I felt I could do it.
You play a village girl who runs a home-stay. Could you talk more about your character?
She is from a small village and goes by bus every day to the town to work. She wants to speak English. She is an ambitious girl who thinks big all the time.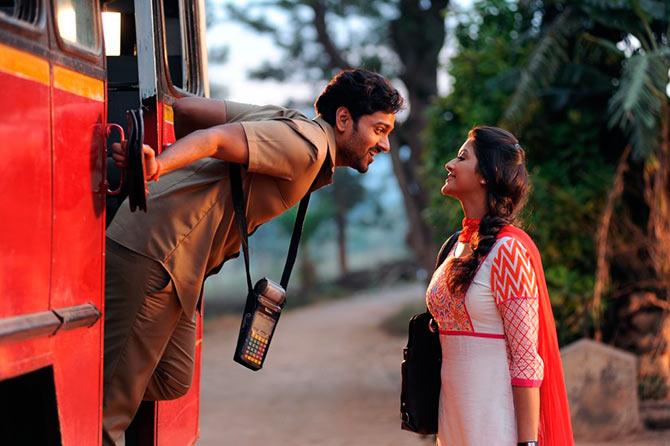 How was it shooting it in Araku, a remote village where there was no phone or Internet?
Yes, there was no internet or phone. For a month, we were in touch with no one. I had a local sim card which I would use whereever there was some connectivity to speak to my parents, especially my mother.
In fact, there was no tension. It was good to be without a phone during the shoot as one tends to constantly look at the phone. One could connect with the team and it was a pleasant experience.
I am a lover of nature and I found the place lush green and the weather so good. I loved being there. I used to go walking from the hotel located on a hillock and enjoy the sunset.
How was it acting with Sumanth Ashwin?
Sumanth is cool, very friendly and fun. Since we were in Araku and there was no else but Sumanth, Prabhakar and me, we became good friends. Sumanth would pray pranks often and pull my leg but it was fun.
Sumanth told me that you choreographed some movements for him and Prabhakar. Your choreography background must have come in handy...
Yes, I had been a choreographer in Bollywood. M S Raju Sir (Ashwin's father) knew about it and insisted I do the choreography. The song Alli villi has some montages which I helped choreograph.
What do you feel about this film?
After seeing the film, I don't feel the characters are acting. There is a natural way of showing village life. People should feel connected to it. Nothing is too hyped; it is realistic.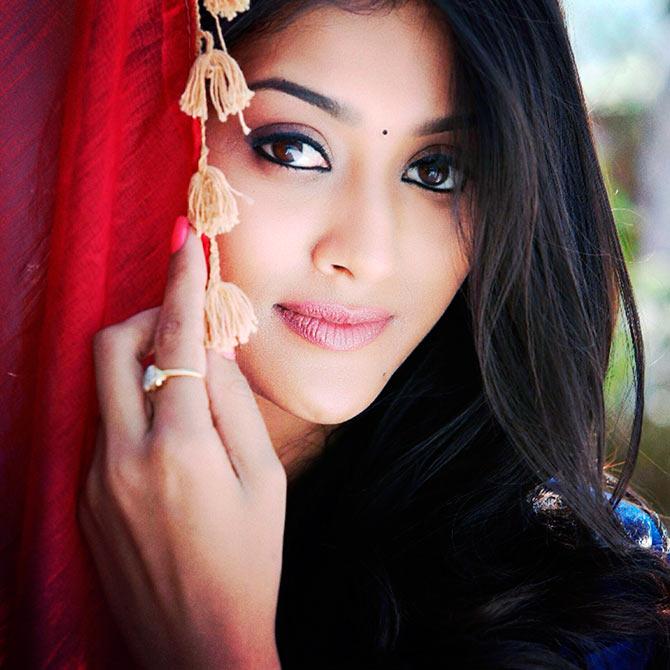 How was it working with the director Manu?
He is a soft person. He explains and leaves it to you. He is calm, composed and patient. We were a bunch of pranksters on the sets!
Would you take up choreographic assignments now?
I have four films now in Telugu and Tamil. If anything good comes, I will. I interact with the choreographers when I work in my films.
Have you finished the shoot of the Tamil film Thodari with Dhanush?
Yes. The audio release was held on June 6 and the film is to release next month.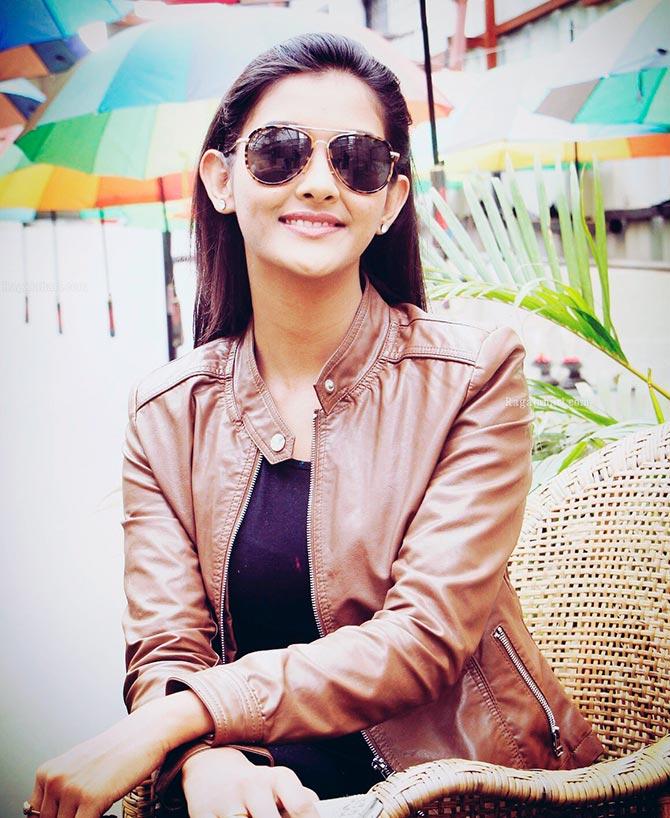 Are you comfortable with Tamil and Telugu now?
I started off doing a lot of advertisements in Tamil. I understand the language but cannot speak it as fluently as I speak Telugu. I write down the meaning of the dialogues and ensure the pronunciation is right.
How did you get interested in films?
I was always interested in films. My dream was to be in films and it has come true.
I was interested in choreography and I ran a dance academy in Gujarat where there were hundreds of students.
After shifting to Mumbai, I focused on my studies. There were lot of college fests where Bollywood people would come to judge. I made contacts and joined them. I assisted and then also took to choreography.
While doing choreography people would ask me, 'Why don't you become an actress as your expressions are good?'
Acting, of course was my dream. So I got a portfolio made and I got to do the Telugu film Bham Bholenath.
Now my dream has come true. In this short span, I have shot five films!