Pratik and Akshara become the first Boss lady and Boss man of the house.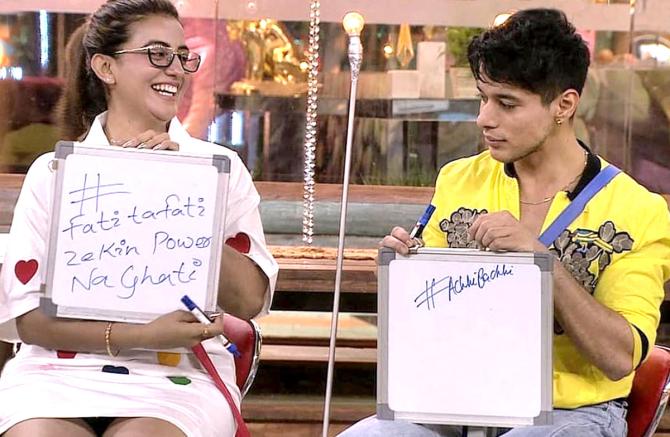 The drama continues on Day 3 as the Bigg Boss OTT episode begins with Shamita Shetty and Akshara Singh locking horns over food.
Akshara feels bad when Shamita asks her not to touch her granolas which are gluten-free and specifically sent for her by Bigg Boss due to medical issues.
In the kitchen area, Akshara reveals this incident to Neha Bhasin and Shamita tries to make the former understand her health problems. But the two end up arguing as Akshara points out she didn't get any food yesterday and today morning as well.
Neha steps in and defuses the situation telling Akshara she can have her share of granolas.
Urfi Javed and Muskaan Jattana, on the other hand, enjoy the drama.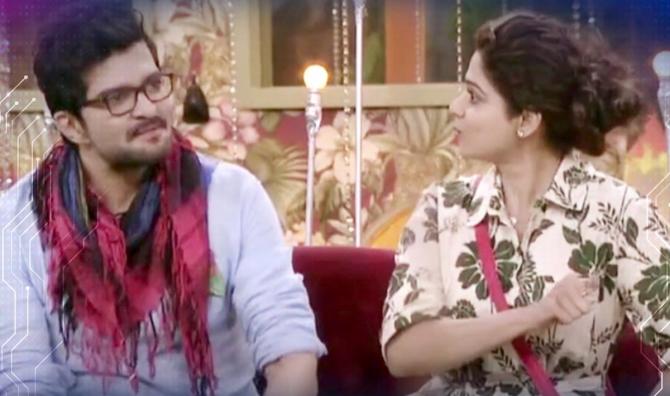 Later, in the bedroom area, Akshara makes fun of Shamita as she's still angry with her behaviour.
Pratik Sehajpal, Nishant Bhat, Urfi and Muskaan cheer her while she does so.
While having lunch, Shamita tells her connection Raqesh Bapat about the fight and states that she doesn't want to be rude but she has to because people in the house aren't considerate enough.
In the evening, matchmaker Sima Taparia arrives in the house to judge the connections.
Zeeshan Khan and Urfi are the first ones to chat with her and they realise they need to work more on their connection inside the house.
One by one, all the contestants chat with Sima and get feedback on how they can improve their connection.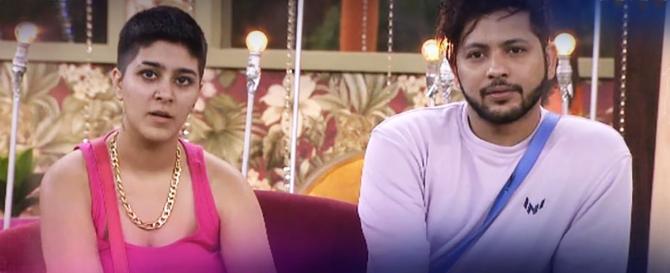 After Sima Taparia leaves, Bigg Boss asks the six pairs to rank themselves.
Pratik and Akshara take the first spot, Shamita and Raqesh take the second and Zeeshan and Urfi choose the third.
No one agrees with the rankings, so Bigg Boss asks Sima Taparia to rank the pairs.
She sticks to the rankings.
Bigg Boss announces the result and since Pratik-Akshara are ranked first, they become the first Boss lady and Boss man of the house.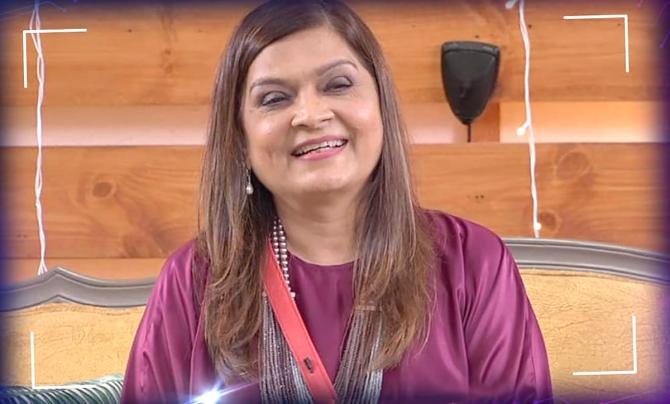 Divya tells Nishant and Urfi not to support Pratik so much as it's ultimately a game, and he is getting all the attention because of them.
At night, Akshara and Pratik assign house duties to everyone and there is no resistance except from Divya.
She makes it clear to Pratik that she won't work at all.
Divya breaks down while talking to Raqesh about her journey so far and how Pratik has been targeting her since day 1.