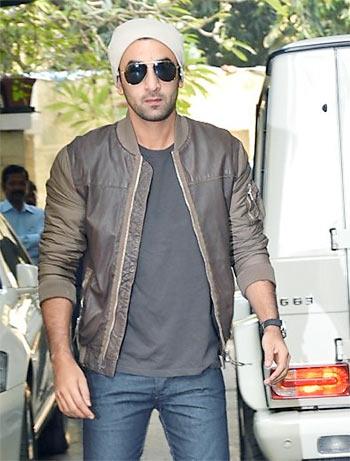 'Ranbir has been doing coming-of-age films a lot. He needs to grow up.'
Ranbir Kapoor partied with the Tamasha team recently and celebrated its success with his industry friends but he hasn't redeemed himself entirely.
Tamasha has given him the much needed confidence -- even if it's not exactly a success -- but the Kapoor scion has a long way to go.
One of the finest actors of his generation, Ranbir hasn't tasted commercial success for a while now.
After three consecutive flops -- Besharam, Roy and Bombay Velvet, RK had pinned his hopes on Imtiaz Ali's Tamasha, co-starring Deepika Padukone.
The Rs 90 crore film has grossed approximately Rs 43 crore until Monday, according to trade analyst Vinod Mirani.
"Tamasha is a costly film," says Mirani. "As of now, it looks like the film won't even recover its cost. The chances are very bleak."
If this prediction comes true, Ranbir will have a lot of thinking to do as far as his career is concerned.
He especially needs to be cautious while choosing his scripts because while Ranbir has always done justice to his characters, the story has let him down.
In Besharam, Ranbir played a crude character, who's constantly fiddling with his crotch, jiggling his bareback and butt cleavage. The actor may have played the character well, but that seemed to backfire on him.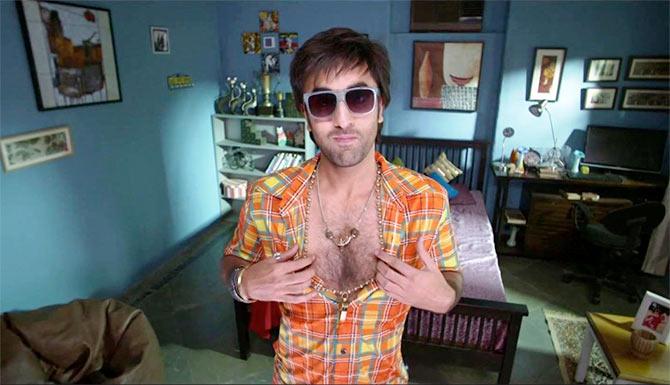 Image: Ranbir Kapoor in Besharam
There was a love story between RK and Anushka Sharma in Bombay Velvet but Ranbir's character was not that of a typical lover boy. Ranbir played Johnny Balraj, a mad, possessive lover. While he was praised for pulling off the role, his charm couldn't save the film from failing at the box office.
Ranbir had a cameo in Roy but the film was marketed in such a way that it looked like he was the hero of the film. The result? The viewers felt cheated.
In Tamasha, Ranbir's Ved had a layered character with grey shades. That could be the reason why he could not charm everyone in this romantic-cum-dramatic outing.
So what does Ranbir need to do to return to his bankable image?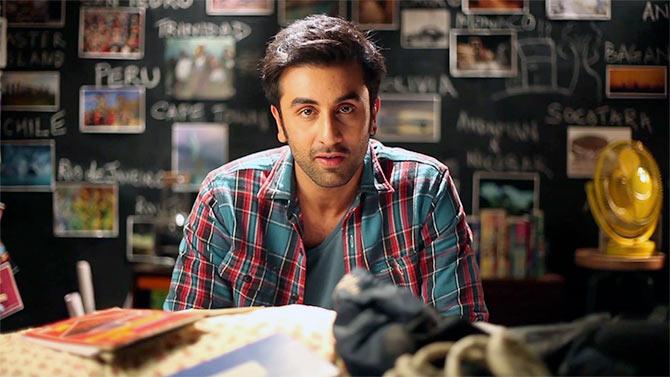 Image: Ranbir Kapoor in Yeh Jawaani Hai Deewani
"He has to be careful while choosing his subjects," says Mirani. "His last three films have been bad. Also, he has been doing coming-of-age films a lot, so he needs to grow up in that aspect. He should stick to comedy and romantic genre films and not experiment much."
Considering Ranbir's last blockbuster was Ayan Mukerji's love story Yeh Jawaani Hai Deewani, he really should stick to his lover boy image.