'People must watch the film to see what is it about.'
'This incident has impacted the families of hundreds of people, whose lives were lost in bomb blasts.'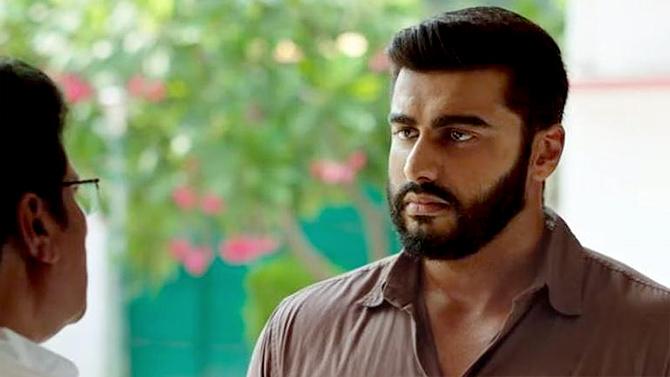 Director Raj Kumar Gupta's life story is as fascinating as his film stories.
His parents wanted him to become a banker, but he knew that was not his calling.
So he left the bustling town of Hazaribagh, Jharkhand, to try his luck in Bollywood.
His first film was Aamir, the brilliant 2008 film starring Rajeev Khandelwal, and Gupta got his first taste of success.
He went on to make well-reviewed films like No One Killed Jessica and Raid, slipping just once in the Emraan Hashmi-Vidya Balan starrer dud, Ghanchakkar.
"Films will not hit the bull's eye all the time," Gupta tells Syed Firdaus Ashraf/Rediff.com.
When was the first time you told someone a story?
I narrated my first story to a jeweller in Zaveri Bazar (south Mumbai).
It was Aamir's story.
When you are a newcomer, you try your best to make your film somehow.
Many people do not believe you and the kind of subject that Aamir had was very different. So not many people were ready to buy the subject.
But I believed in my script.
I hoped that the jeweller would love my story and put money in my film.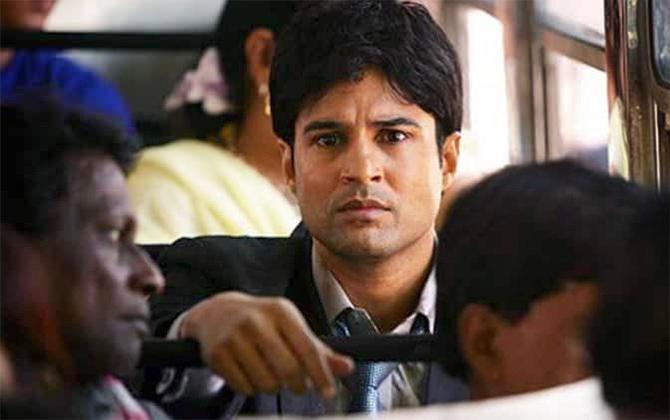 What was the jeweller's reaction?
He was very disappointed.
He asked me why I named the film Aamir and not Salman.
When he raised this question, I realised meri daal yahan galney wali hai nahi (I will not get the favoured response here).
He realised I was making a film, which was very different to how films were being made then.
Did you ever tell a story as a youngster in Hazaribagh?
Never.
I am not from a film background.
In Hazaribagh, there is only one theatre. I hardly watched films as the culture of going to a theatre was not there.
In the 1990s, films used to come a month late to Hazaribagh after their release in Mumbai.
I started getting interested in the movies only after graduation.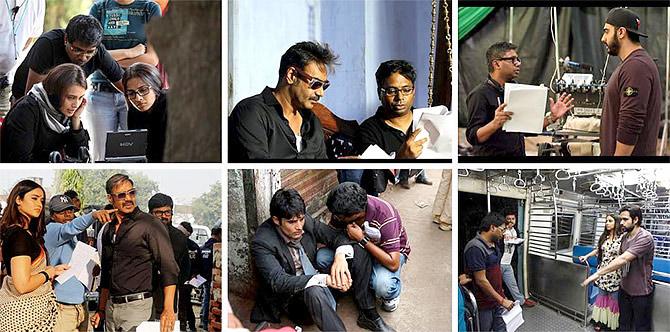 When did you realise you want to direct films?
I realised that I could write, and be a creative writer.
So I came to Mumbai and struggled.
I did some ad films initially.
Then, I did some shows like Kagar.
After that, I worked with Anurag Kashyap as an associate.
I was writing scripts at the same time.
Then, I wrote the script of Aamir, and met that jeweller in Zaveri Bazaar.
Finally, I got a break to make that film.
What frustrations did you go through to make that film?
It happens in every field.
If you come from a small town, it will take time to adapt to the big city culture.
You are also running short of money all the time.
Somehow, I did not pay attention to the negativity, and concentrated on the positive.
India's Most Wanted is my fifth film.
I am happy to get the chance to make a film.
My last film Raid made Rs 100 crores and I was delighted.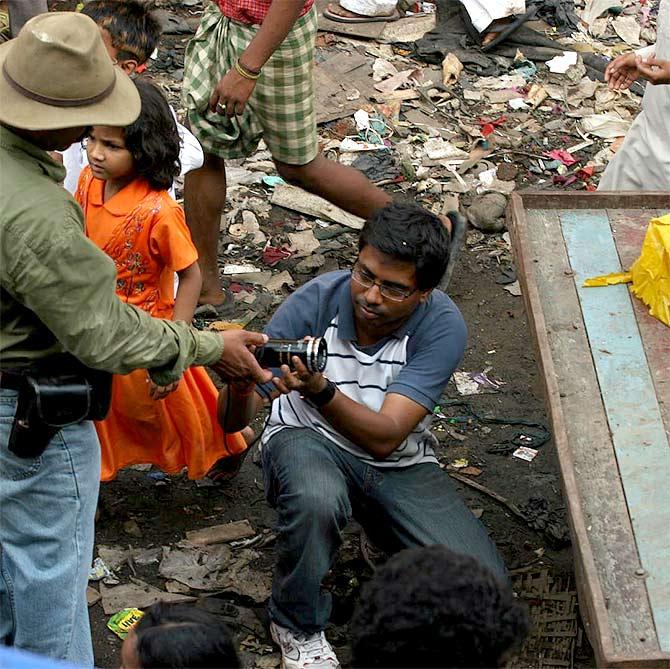 What was the worst humiliation you have faced?
You can face humiliation in many ways.
Like, people used to call me, but not meet me.
This is part and parcel of your struggle, so you should not get emotional.
Irrfan Khan once said that during his struggling days, when he would ask for his fees from the producer, the producer would refuse, saying he did not act well. That, he felt, was his worst humiliation.
(Laughs) In the film industry, a lot of people pay you and a lot of people don't.
I believe what Irrfan said, as this happens during the struggling days. But you should not remember it when you become big.
It should not bog you down.
You should take this as a part of life and move on.
You are a very positive person.
You have to be because things are not always positive.
Like, right now, in the environment that we are, negativity rules.
Everything you say or do can become negative.
But that is not how life should be.
This is not what gives you hope.
Everyone lives on hope to do something better.
We live in the hope of making better films.
Everyone lives life for a better tomorrow.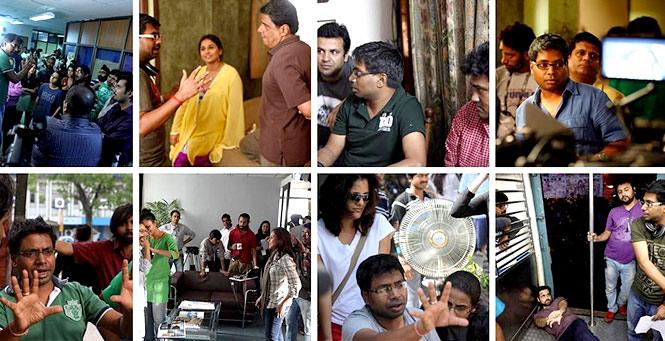 What happened after that incident in Zaveri Bazaar?
I went to other places.
Many people received me well, but one has to knock on doors again and again until one knocks on the right door.
For Aamir, I must have gone to 12 producers before getting the right one.
The producers would sit and eat while I would narrate the story.
So they weren't interested?
They are, but they come from a different set-up.
The basic civility must be there.
How would you like it if I sit and eat in front of you while the interview is on?
One has to be respectful to another human being.
You have always taken up different subjects. What appeals to you?
I react to subjects as a basic human being.
When you hear something, it touches you emotionally or intellectually.
You stop everything and start listening to it.
As you listen, you see layers to it.
Things start appealing to you.
That's when I think it needs more attention, that it's a bigger story worth telling.
India's Most Wanted struck me. I just wanted to stop everything and listen to it.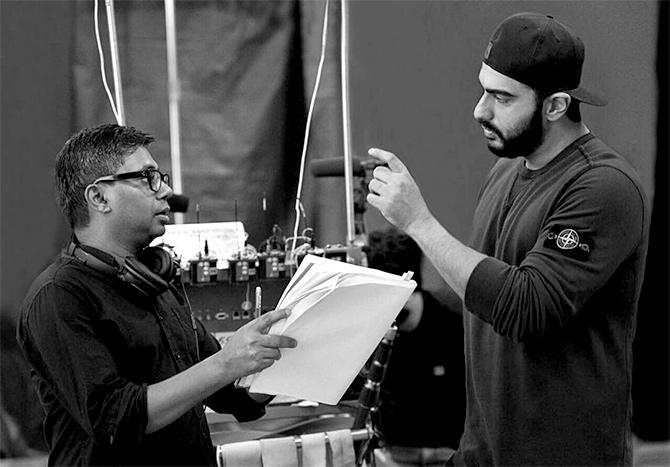 Why aren't you naming the terrorist Yasin Bhatkal in the film?
Everybody is plugging names, that it is about this person or that.
I am saying people must come and watch the film to see what is it about.
In Aamir, the titular character was a victim. In India's Most Wanted, the titular character is the villain. What kind of study did you undertake to make a film like this?
Aamir was made in the post-9/11 era; it was made in 2008.
The world had changed then, and Aamir was made in that situation.
India's Most Wanted is inspired by reality. It is not something that I have created.
This incident has impacted the families of hundreds of people, whose lives were lost in bomb blasts.
Also, times have changed again, thanks to social media. So many opinions are real and so many are fake.
The information being consumed is very one-sided.
The world is very different from what it was in 2008.
That is the difference between the two films.
The emotions are always the same when you deal with tragedy, when lives are lost.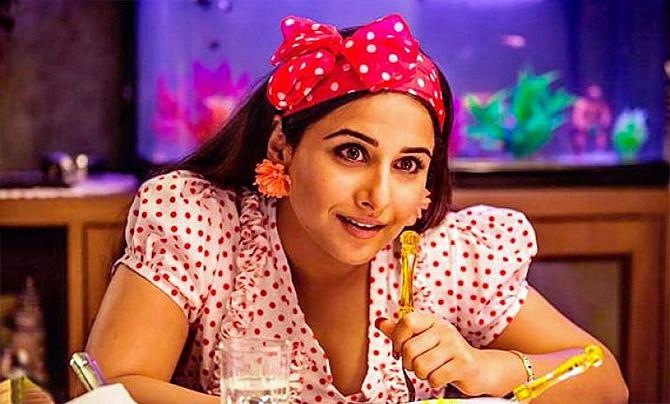 When Ghanchakkar went wrong at the box office, what happened to your life as a film-maker?
I don't think Ghanchakkar went wrong.
We made the film that we wanted to make.
Ghanchakkar had extreme reactions. People either loved it or hated it.
The film has a fan following and I am proud of it.
Ghanchakkar did not flop. It made money. It made some Rs 1-2 crore for the producer.
It was made at Rs 29 crore and it made around Rs 34 crore, including satellite rights.
So the producers recovered their money and made a profit.
So it is not that film did not work. It's only that more people hated it than people who loved it.
When a film does not work, how much does it affect a film-maker's life?
It impacts you, as you have spent so much time on it, so many people were involved, so much money has been put into it.
Also, there is a certain conviction you have in the story and when it does not work, you feel sad and depressed.
But films will not hit the bull's eye all the time.
You might go wrong.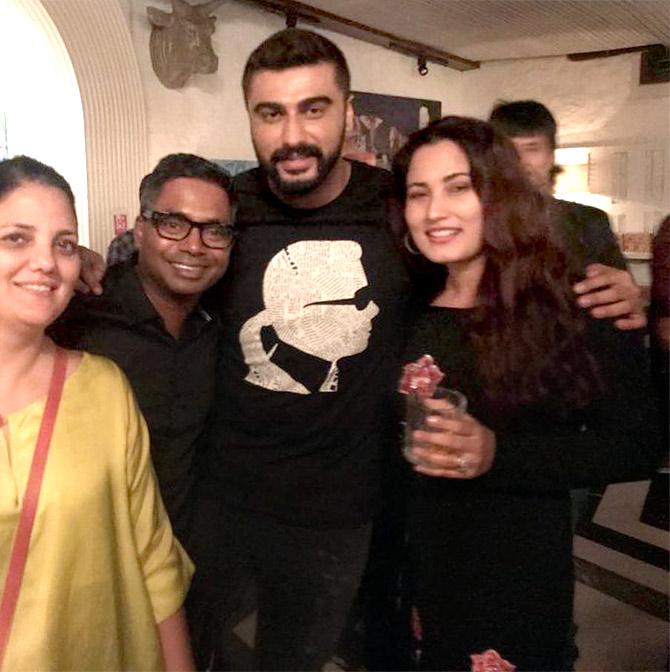 Do people stop taking your calls? Is it tough to make another film?
No, it is not like that.
My films are fairly successful and people know that I am a good director.
They know how to differentiate (between a good and a bad director).
The people in the industry know that ups and downs come in every film-maker's or actor's life.
You may try your best, but there are so many variables that come together to make a film.
Why did you take such a long gap after Ghanchakkar, which released in 2013?
I was getting offers to make films but I did not want to make what other people wanted me to make.
I wanted to make a film about a story that I wanted to tell.
So after Ghanchakkar, it took time.
I have to be convinced about a film subject.
If you see India's Most Wanted, I have shown how the Intelligence Bureau lives, their personal lives...
They have no money and still, they have to do their job for the country.
So only when I was convinced with the subject did I decide to do the movie.