Hint: The oldest is a superstar!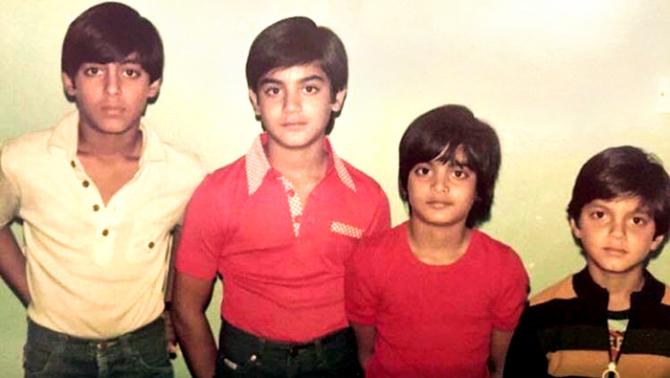 These siblings belong to a close knit film family.
While the oldest among these is a superstar, it may still be difficult to recognise them.
Well, these are the Khan siblings!
Salman Khan shared a childhood photograph on social media and wrote, 'Just a few years ago :).'
Next to Salman is Arbaaz, followed by Alvira and Sohail.
Adorable picture, isn't it?