'Those who have a role for me should come to me irrespective of my pregnancy.'
'I am a working woman and am passionate about my work. Since the time I was in my mother's womb, I wanted to be an actor. I will continue acting all my life, till I am 80!'
Kareena Kapoor Khan sets the record straight.
Kareena Kapoor Khan loves the new phase in her life.
The actress looked radiant in her off-shoulder sky blue polka dot dress, as she addressed the media at a product launch.
Kareena did not shy away from flaunting her baby bump, as she says, "There's nothing to hide."
"I'm very proud of the phase I am in," she says. "I am not going to hide anything and camouflage it for the screen. It's very, very normal."
"I am a working woman and I am passionate about my work. Since the time I was in my mother's womb, I wanted to be an actor. I will continue acting all my life, till I am 80! If there's a role for me, why should I not do it?" she asks.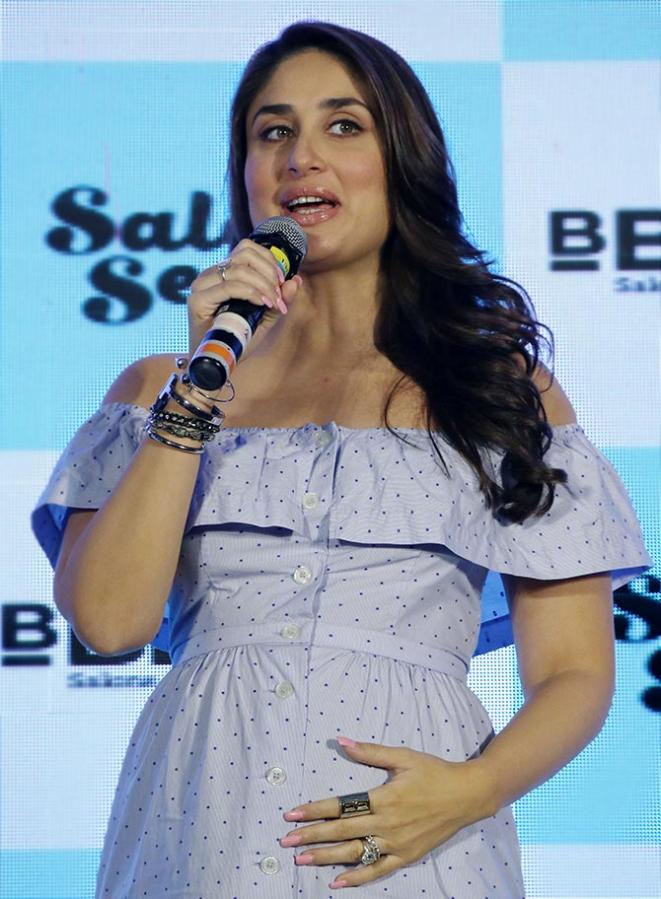 Golmaal director Rohit Shetty apparently said that he would miss not having Kareena in his next Golmaal film, as he didn't know how to approach her for a role now that she was pregnant.
"Those who have a role for me should come to me irrespective of my pregnancy," Kareena says, setting the record right. "Why should he be scared?"
People say that pregnant women need to rest. "Of course they should rest. I rest at night but during the day, you should work na?" Kareena says.
One of the bodily changes that pregnancy has brought Kareena is her hair.
"My hair has never been better!" she exclaims.
So who has the best hair in Bollywood? "Shah Rukh Khan has very good hair," she answers.
What about actresses? "A lot of actresses wear extensions, so how would you know?" she says.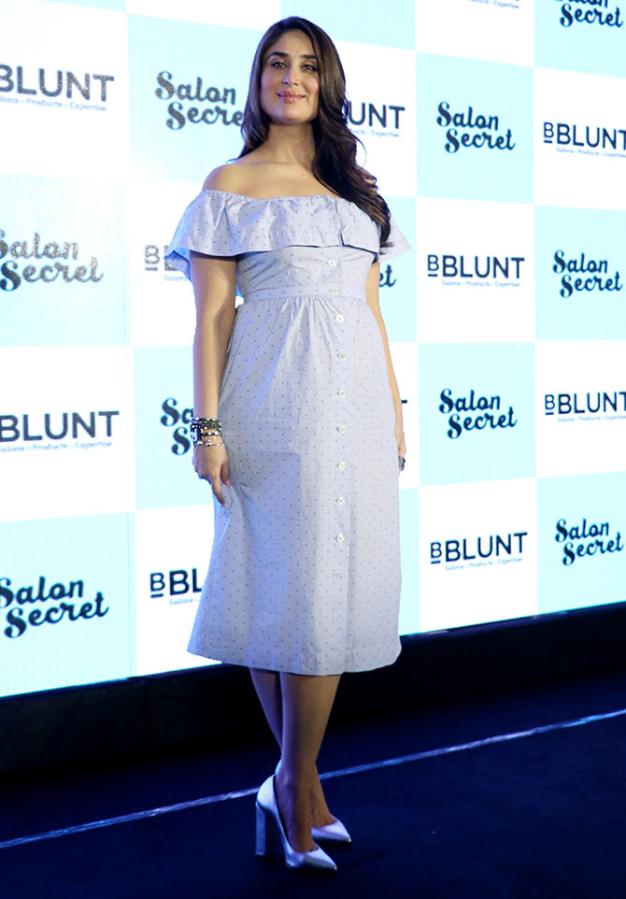 Kareena will be working on Veere Di Wedding next, which also stars Sonam Kapoor, Swara Bhaskar and Shikha Talsania.
"Whichever film I choose to do will see me the way I am," she says. "Right now, we are still working on dates. When we start depends on how I feel."
Photographs: Hitesh Harisinghani/Rediff.com