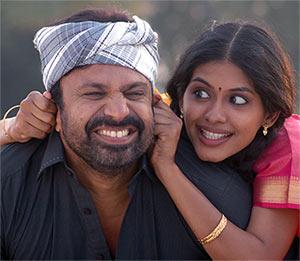 Telugu film Naa Bangaru Talli is based on a true story of sex trafficking.
The subject is grim and shocking but is devoid of vulgarity, nudity and violence and is primarily a story of a father and daughter.
The film is directed by Rajesh Touchriver and produced by his wife Dr Sunitha Krishnan. It bagged three national awards in May 2014.
It will be released on November 21 in theaters in Andhra Pradesh, Telangana, Bengaluru, Chennai, Delhi, Mumbai and the United States.
It is the first Telugu film to release with crowd sourced funding.
In this rendezvous with Radhika Rajamani, Rajesh Touchriver and Sunitha Krishnan reveal the challenges and difficulties they faced in the writing, production and distribution of the film.
Rajesh Touchriver: The main problem was to make a film without showing nudity and violence and in a format that young and old can watch.
At the same time one had to have a commercial element with songs.
Writing such a film was the main difficulty. Reality should not be compromised. There is no fiction. So the juxtaposition of sequences had to be formatted properly to make it a thriller.
The script is based on the true story of a girl who was rescued by Sunitha.
While making a documentary, Anamika, I travelled in the red light areas – Kamathipura (Mumbai), Sonagachi (Kolkata) and GB Road (Delhi), and Pune and went to massage parlours and dance bars with a spy cam and shot.
That film is now in the syllabus of the NationalPoliceAcademy and NationalJudicialAcademy.
That was an experience where I observed their behaviour. For about six-seven months, I did not write. Then I wrote a draft in three days.
Based on my experiences in the red light areas and hearing what the other girls who lived with the girl (whose story is told) I reconstructed the story.
The other drafts took time. I had to envisage visually how the film should be, with no nudity in it, how the character should express herself, and added songs later.
About five drafts were written. Before the final draft Sunitha and others came in with their suggestions. After discussions, deliberations and debates, suggestions were incorporated and scenes were deleted. It was a collaborative endeavour.
Once the script was ready, I met the producers - some were big ones too. They all told me to add masala, an item number, skin show and even change the climax!
I was not willing to do so.
I narrated the story to some heroines who didn't want to do the film. So I asked a friend of mine who is on the faculty of NSD (National School of Drama) to suggest someone and he suggested Anjali Patil and after just seeing her in two scenes of Delhi in a Day I cast her.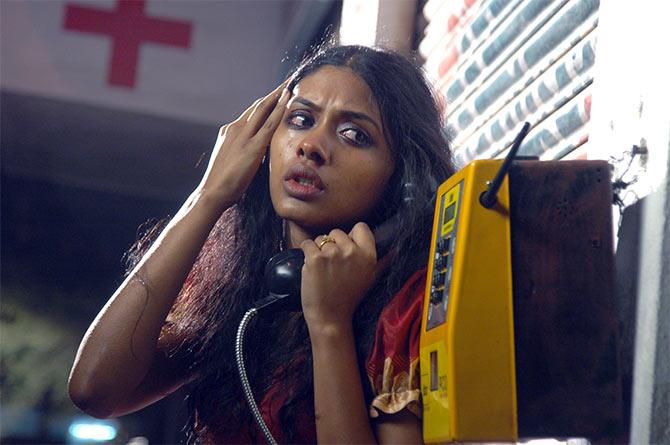 Anjali went on to win the National Award! (Special Jury Mention).
For the father, I wanted someone who looked normal and not villainous. So we signed Siddique who has to his credit more than 250 films in Malayalam.
The rest of the artists were from Tami Nadu, and Andhra Pradesh (the state was not divided then).
Shantanu Moitra composed the background score (for which he won the National Award) and a song, Don Max edited the film, Rama Thulasi was the DOP and Rajeev Nair the Art Director. That makes it Indian cinema made in AP!
Since the film was shot in real locations, there were some local problems. The shoot was mostly at night. The police supported us a lot.
We didn't get anyone to produce the film for one year so we decided to produce it ourselves. We mortgaged the house and with whatever savings we had and with friends and relatives helping us, we went into production.
In 2012 we shot for 54 days in Hyderabad and Rajahmundry. Then we did the post-production and in 2013, we tried distributing the film but could not find distributors.
We began sending the film to international film festivals – Indonesia, Detroit, Ireland, Beijing and the National Awards. The film picked up three National Awards and five international awards.
Chiranjeevi graced the audio function on November 8 as chief guest and had good words to say about the film.
He urged the media to watch it and said it was a family movie and not an art film.
We made the film to show it to the public and finally it is getting to them. It is your movie. If you care for your daughter you must watch it.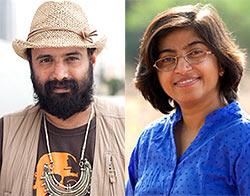 Dr Sunitha Krishnan: We went through all the challenges in production - staking our savings, house and belongings.
The compelling need to tell this story was high. We thought once we finish the cinematic experience, it will be easy to get a distributor.
But distribution proved to be a bigger challenge than production.
I approached the right people who appreciated the film. Some shed a few tears after seeing the film, and some tried to break our confidence in different ways.
Then the film bagged three national awards in May 2014. Even that didn't help. I was angry and sad at the way people behaved.
I was exploring what can be done when Amala Akkineni gave me the idea of crowd funding.
I put it up on Facebook and subsequently someone contacted me from a crowd funding organisation. They made the page. Reliance agreed to release the film if the money for distribution was given.
I thought of 40 theatres and Rs 15 lakh. Within ten days more than double the amount was raised from various individuals from within the country and abroad.
About 543 individuals helped with their monetary contributions. MAA TV has got the satellite rights.