'I want to strike a balance between performance-oriented and glamour roles,' Kannada actress Amulya tells Srikanth Srinivasa/ Rediff.com

Kannada actress Amulya had a sensational opening in 2014. She made a successful transition from child artiste to heroine, with two hits to her credit.
After a two-year gap, Amulya surprised the Kannada film industry when she signed up for Shravani Subramanya, for which she won the Filmfare Award for Best Actress. She followed it up with the successful Gajakesari.
Amulya will begin 2015 with Khushi Khushiyaagi, opposite Ganesh.
Khushi Khushiyaagi (Happily and merrily) is a remake of the Telugu hit Gunde Jaari Gallanthayyinde.
In this interview with Srikanth Srinivasa/ Rediff.com, Amulya talks about her new films, and her glamorous roles.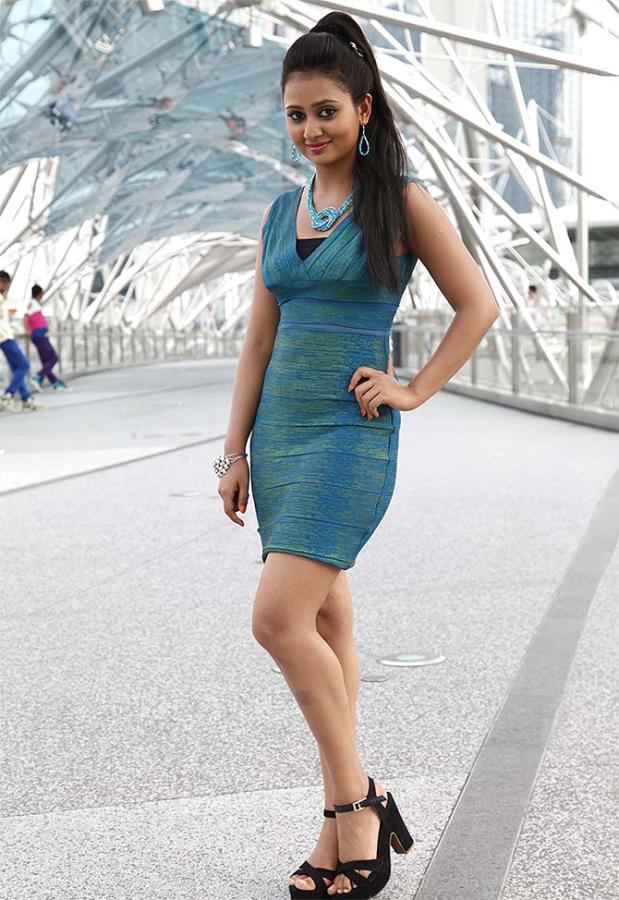 How do you define your role in Khushi Khushiyaagi?
I get to play two shades in the film.
In the first half, I play a typical, sweet, bubbly girl-next-door. In the second half, I play the boss to the hero, who plans her strategies to get the better of the hero. The heroine has a score to settle with him. It is a tale of sweet revenge and has no negative tinge.
It was a challenging role as it involved bringing in some amount of maturity to my character.
As the title suggests, people can happily enjoy the movie.
Is this the first time we get to see a mature performance from you, a departure from the sweet roles you are identified with?
No. I was offered mature characters in Premism and Gajakesari.
But yes, it is a departure from the kind of films that I had done in the past.
This role gives me scope to perform. There are hardly any combination scenes between Ganesh and me.
How did the magic of the Amulya-Ganesh pairing work at the box office?
I don't know how that happened. We hope it will continue to work magic with this film.
Our last film together, Shravani Subramanya, released exactly a year ago. Khushi Khushiyaagi should have ideally hit the theatres on the last Friday of 2014, but we couldn't do it due to shortage of good theatres.
I hope people will bless us this time also.
What was it like working with Ganesh?
He has seen me from my school days, so we are comfortable working together.
The comfort level is important because it shows when we work together.
He is chilled out and pokes fun at me on the sets; I just laugh and keep quiet.
How has the transformation from child artiste to heroine been?
I get offers even now to play a school-going girl. But I got appreciation for the glamorous makeover in Gajakesari, so I am trying to balance the two.
I want to strike a balance between performance-oriented and glamour roles.
I play a modern-day girl named Manjula in my next film, Male.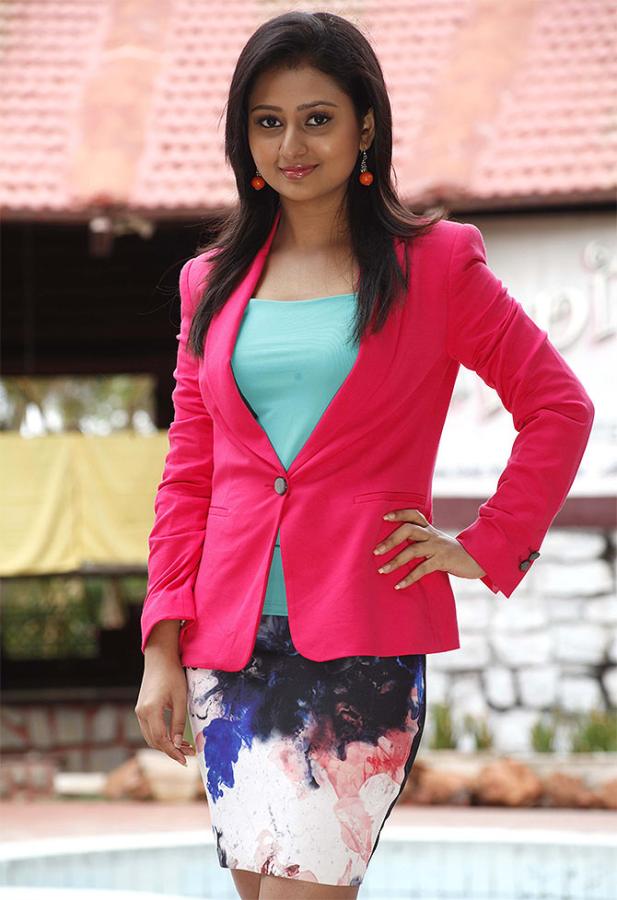 What kind of roles will you play in the future?
I don't know. I have never expected anything or planned my career or life.
I am waiting for Male to release before I accept any other offer.
If my fans accept me as a schoolgirl, I will continue to do such roles; If they want to see me in glamorous roles, I'll do them too.
Do you intend to continue your education?
I graduated in Commerce this year.
I intend to do a Masters degree in Business Administration through correspondence next year. I should be able to give time to my higher studies during my free time.