Snippets from the eighth Jaipur Literature Festival.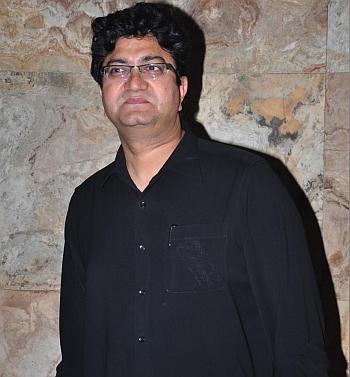 Even as the Censor Board of India is mired in controversy, writer-lyricist Prasoon Joshi offered his point of view at the festival.
Joshi, who has penned lyrics for films like Taare Zameen Par and Ghajini, says that the time has come to debate on the importance of Censor Board. He accepted that the government should have a role in it as well but it should not be politicised.
A few days ago, Censor Board chairperson Leela Samson had resigned, as she objected to the release of the film MSG: Messenger of God.
After the resignation, the government appointed Pahlaj Nihalani as the new chairperson.
"I wish there would be a society where is no need of any censorship for films. But unfortunately, we do not have such society," Prasoon says.
Prasoon also praised Prime Minister Narendra Modi and said, "Modi is a focused man. He has good intentions and wants to take country forward but question is: is he being supported?"
When asked about, how to draw a line between creativity and hurting sentiments to which he said, "I believe
"Anything that hurts someone's sentiment is not correct and should be handled righteously," he adds. "You have to believe that all of us are unparalleled, that we have a unique voice of our own, and we need to keep a tab on them to produce authentic work.
"Besides, one should not accept everything shown on television and one cannot blame television completely for it. It's very easy to say that television is responsible for everything," he says.
***
What's in a name? Ask Waheeda Rehman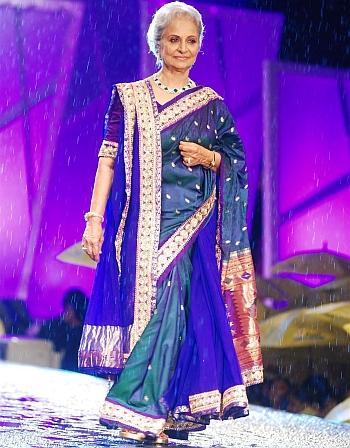 Waheeda Rehman opened up about herself in a session called Mujhe Jeene Do: Conversations with Waheeda Rehman. It also marked the launch of her biography, Conversation with Waheeda Rehman by Nasreen Muni Kabeer and was moderated by Arshia Sattar.
When Sattar asked the actress to narrate a famous story, she says, "When I was called from Chennai for my first Hindi film, Guru Dutt and many others insisted on me changing my name. They felt that it was too big for an onscreen name.
"I did not like the idea. I told them that it was given to me by my family and is my identity.
"(Filmmaker) Raj Khosla told me that most newcomers follow their terms but I was so adamant. I was told to go to my hotel and wait for their final say.
"After three days, I was told that I could continue using my name for films," she says.
Many actors in her time, like Dilip Kumar, Madhubala and Meena Kumari had to change their names for the big screen.