'Access is such a big step.'
'But once you enter those rooms, it's up to what you do in those rooms.'
'Film-making is a very expensive business and they will not put money into people they don't believe in.'
'So talent speaks at the end of the day.'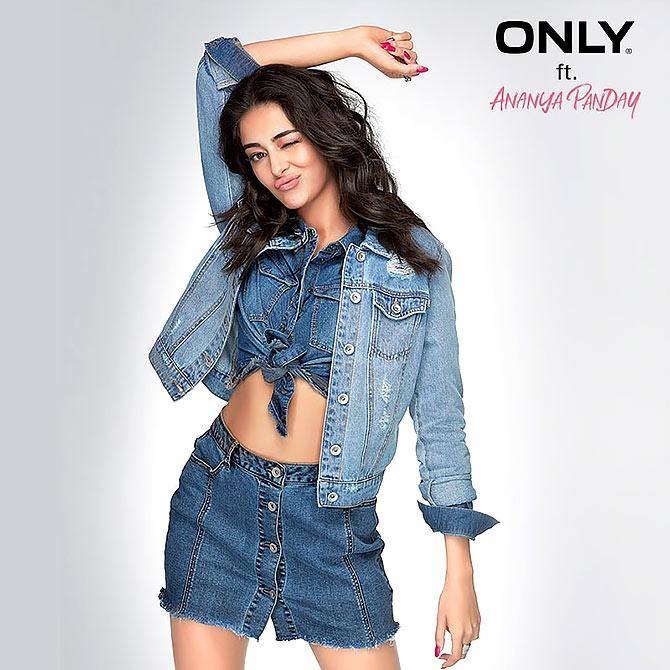 2019 was a special year for Ananya Panday.
After making her acting debut in Dharma Productions's college caper Student of the Year 2 , she went on to impress everyone with her mature part in Pati Patni Aur Woh.
Currently shooting for Khaali Peeli opposite Ishaan Khatter, the young actress feels she is living in a dream.
She wants to work with everyone in Bollywood, including her mentor Karan Johar.
If she could star in a remake of one of his films, which one would she choose?
"Kuch Kuch Hota Hai, where I would love to play Anjali because I feel I am so much like her," she tells Rediff.com Contributor Mohnish Singh.
How is Khaali Peeli shaping up?
We have already finished a schedule.
It's so different and very challenging for me because I am really stepping out of my comfort zone.
My character Pooja is so different from how I am as a person, how I behave, how I live...
The most liberating thing for me as an actor is playing a character who is not like me at all.
I am very excited about Khaali Peeli.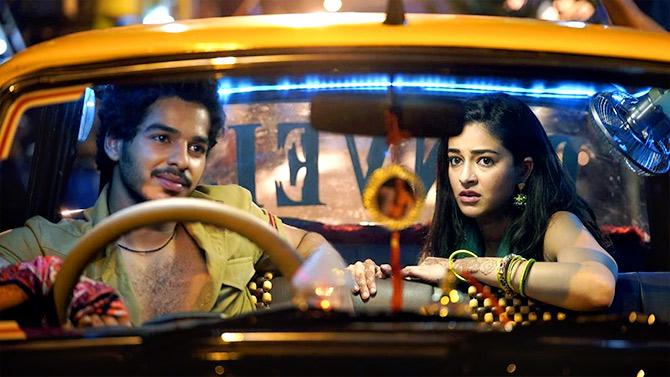 You speak like a tapori in the film. How did you prepare for that?
My director Maqbool Khan is very familiar with that language. I spent a lot of time with him and just picked up words.
Ishaan and I talk like that so that we get used to the lingo.
Pati Patni Aur Woh did wonders at the box office.
I feel like I am living in a dream and someone will wake me up and it will all go away.
I am so excited.
I am so happy with the way it (Pati Patni Aur Woh) turned out.
For a film like this to get reviews from critics and viewers, box office numbers and the industry response is so rare.
The fact that it has got so much love is too exciting.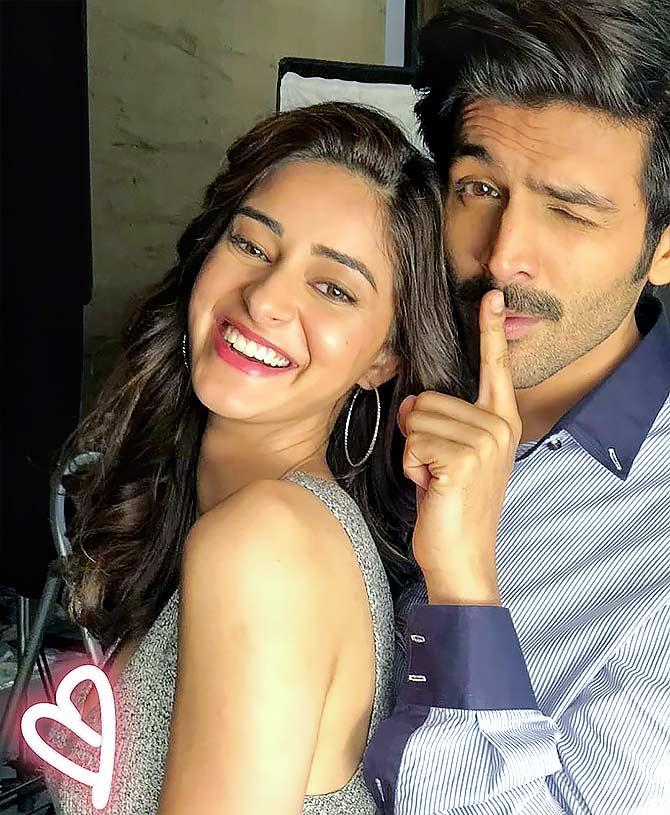 Did you expect it to become such a big hit?
Yeah, I had a feeling.
I think my first reaction with scripts is my last reaction.
When I read it, I was like how can this film not be loved by people because it's so funny and exciting.
Even my dad (Chunkey Pandey)'s reaction was the same when he read the script.
Pati Patni Aur Woh has opened a lot of doors for me because people now can see me in a more mature avatar.
After Student of the Year 2, people thought I was limited to young roles and young characters, but now Pati Patni Aur Woh has opened more doors for me.
2019 has been a fruitful year for you. How do you look back at it?
Like, I feel am living in a dream.
If anyone asks me if I could go back and change something, I would not change anything.
Every low, every high has just been completely worth it.
I think this is the best year of my life.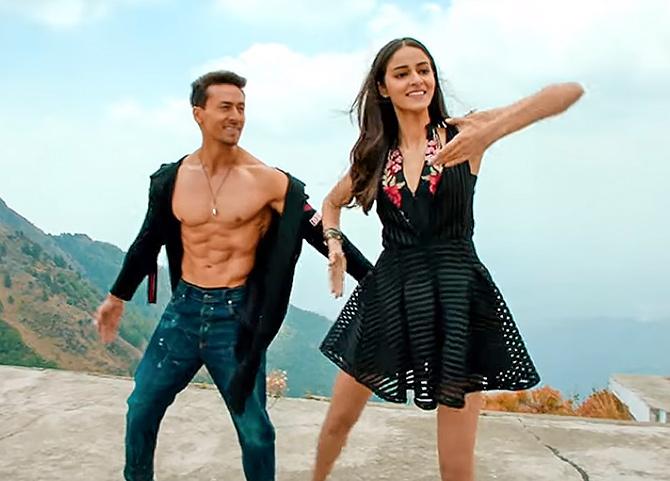 Student of The Year 2 received a mixed response. What was going on in your mind when the reactions were pouring in?
I was just happy that I was in a film, that I actually became an actor.
I could not see the bad stuff, I only saw the good stuff.
I am so blessed that my launch was with Karan Johar and Dharma Productions, and that it was a film like Student of the Year 2.
That was my dream.
I don't think I could have got a better launch.
It was made for younger audiences and children, and they watched it.
Many kids come up to me and that's so sweet, you know.
I feel very special.
Karan Johar has been instrumental in your career. Do you go to him for advice?
Karan Johar is my mentor and I go to him for everything, from advice on films, fashion and boys.
He always tells me to listen to my heart and be myself.
Many actors are venturing into the digital space. Do you have any plans?
I am waiting for the right opportunity.
I don't want to do it because it is in fashion.
I want to do something good, like Made in Heaven. I loved the series.
Have you been offered any script?
Yes, but nothing that I want to do right now.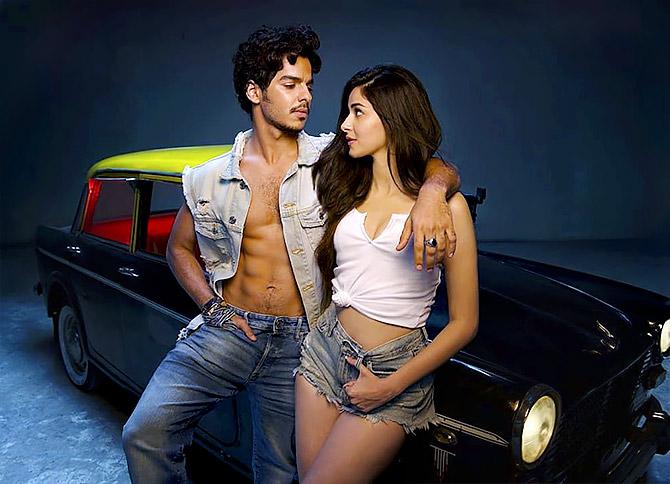 Now that you are two films old, what do you think about nepotism?
I am always aware of my privilege; I have never said I wasn't.
I was lucky enough to get a chance to meet Karan Johar; most people don't.
Access is such a big step.
But once you enter those rooms, it's up to what you do in those rooms.
Film-making is a very expensive business and they will not put money into people they don't believe in.
So talent speaks at the end of the day.
When an audience is watching the film, they are not seeing if you are his or her son or daughter. They watching you as an actor.
Also, it's easy to get your first film. Sustaining is a tough path.
Do you discuss scripts with your father?
He reads all my scripts. Mom reads them too, but she doesn't react.
They read and then I decide.
After I have decided, they tell me what they feel because they don't want me to get influenced by their decisions.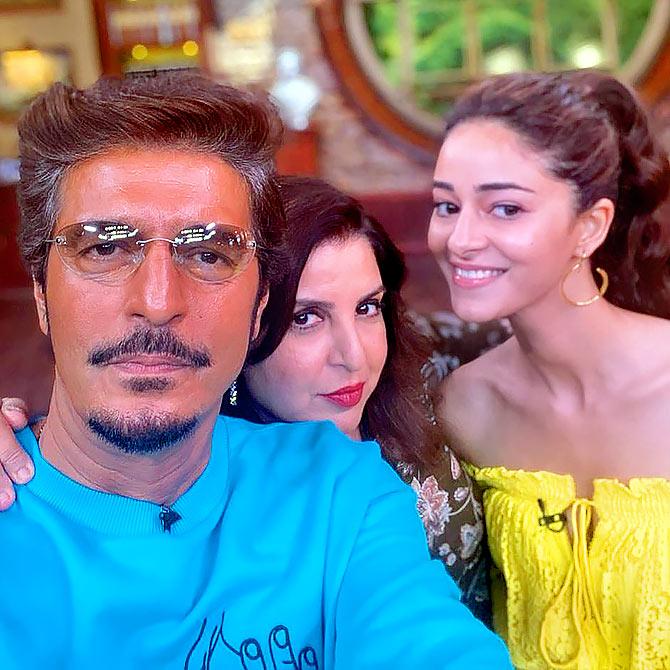 How do you keep your fitness game on point?
I follow a strict diet, eat healthy food every two hours, drink a lot of water...
I don't exercise the way I want to because I don't get the time.
And I don't take too much stress.
Which director is on your wishlist?
Zoya Akhtar. I am obsessed with her and her films.
I really want to work with Karan Johar too, and Sanjay Leela Bhansali sir, David Dhawan sir and Imtiaz Ali sir.
I want to work with everyone.
Did you ever ask Karan Johar to cast you?
I tell him every day to take me in Takht (smiles).
---
Mohnish Singh dabbled as a copywriter before making a transition into entertainment journalism. You can contact him at movies@rediff-inc.com
---