'I have gone through my share of depression, drug addiction and professional failure, but it has made me stronger.'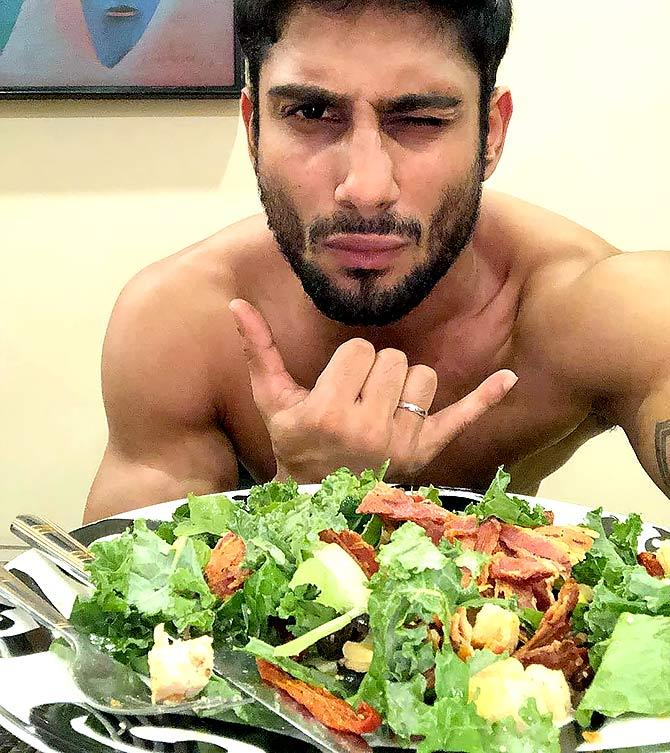 After struggling with depression and drug addiction, Prateik Babbar's career springs back to life, albeit in a short role, in the Web series Four More Shots Please.
The actor has been seen in bit roles in films like Mulk, Baaghi 2 and Mitron, and defends his choices by saying that he wants to try 'everything'.
Prateik, who was recently trolled for posting a steamy picture of wife Sanya Sagar, which he later deleted, tells Patcy N/Rediff.com that Sanya has brought stability into his life.
What made you choose Four More Shots Please?
I know it's an all-women show, where the men just come and go.
But when I heard the story and the fact that it portrays such independent, strong, bold and opinionated women, that really excited me. That's the main reason I took it up.
Besides that, my character was exciting and it resonated with me. It was mature.
Also, Amazon Prime Video is a solid platform, and I knew something good would come out of it.
Why do you always pick negative bit roles? Why don't you choose full-blown hero roles?
I want to do everything.
I don't want to limit myself as an actor.
I want to explore all my avenues.
It is not about being a hero or a villain; I want to be a solid and passionate actor.
I am getting all kinds of roles -- lead roles, negatives roles, positive roles, best friend roles...
What do you look for in a film before signing it?
I look at the script and its content.
Obviously, the production house as well. Even if it is a new production house, the project should have the capability to reach out to people and have the right kind of people to do it.
How serious are you about your career?
100 percent serious. Serious is understatement.
Who are your friends in the industry?
I am very close to very few people like Tahir Raj Bhasin (Manto, Maardani). He is my cousin; we just found out sometime ago and it was quite a moment for us.
Varun Sharma and I get along well.
Vidyut Jammwal is like an older brother; I will love him for the rest of my life.
Siddhanth Kapoor and Shraddha are like family.
Then, there is Akshay Oberoi and Tiger Shroff.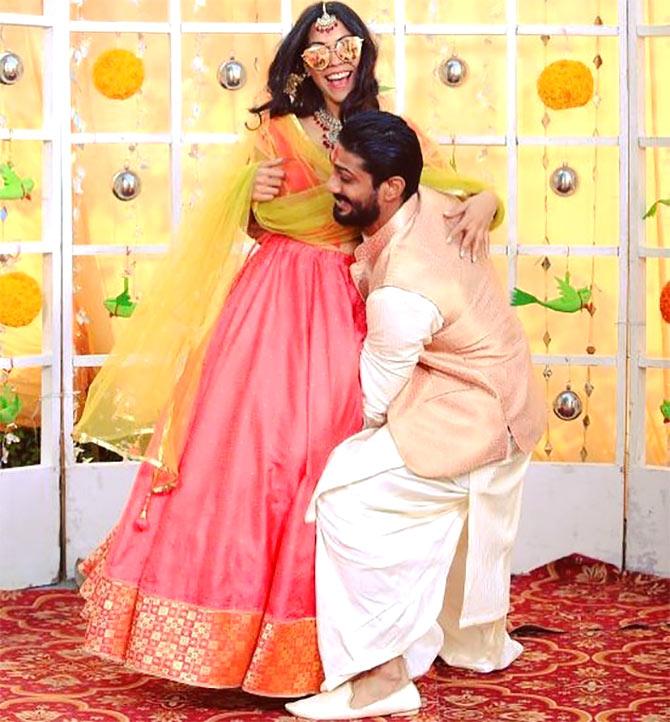 How did you meet Sanya?
We have known each other for 10 years. I have always thought she was gorgeous and hot. But at that time, we were both in other relationships.
We would bump into each other at clubs and friends's houses.
Two years ago, she returned from London -- she was studying film-making there for four-five years.
We happened to meet and the next thing we knew, we were spending five months together. We literally spent five months together, every single day, and that's when we realised we had fallen in love.
We have immense love and respect for each other.
How did you propose to her?
I proposed to her at a music festival in Goa.
I had to scream because the music was really loud, and it was quite funny (laughs).
I didn't give her a ring then.
I put a ring on her finger for the first time at the roka ceremony when I went down on my knees and asked her to marry me.
Then, I sang the song All Of Me by John Legend.
I did this at my aunt's house in Delhi. We were just the four of us there -- my aunt, Sanya, her best friend and myself.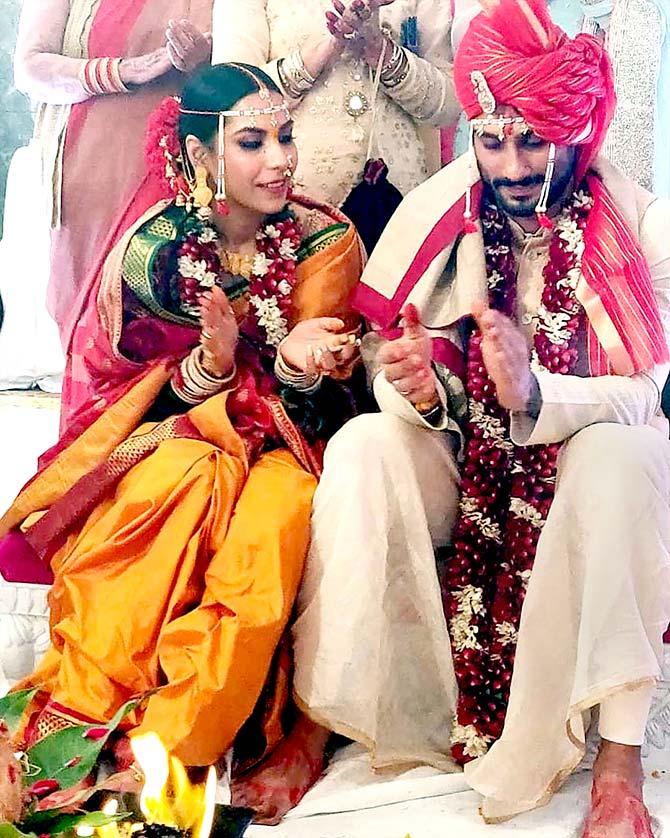 You had a Maharastrian-style wedding in Lucknow.
I chose a Maharashtrian wedding, purely for my mother and grandmother's sake.
It was actually Sanya's mother's wish that we have a Maharashtrian wedding.
It was an intimate and beautiful ceremony.
You had a Gatsby-themed reception in Mumbai.
Yes, we thought we should pump up the party in Mumbai because that's the best place to do it.
And why not? You get married only once. I mean, in my case, I would like to be married only once (laughs).
We choose the theme because it was grand and it automatically puts the people in the frame of mind that we want to go all out and have a great time.
You dress up cool and are out there, larger-than-life.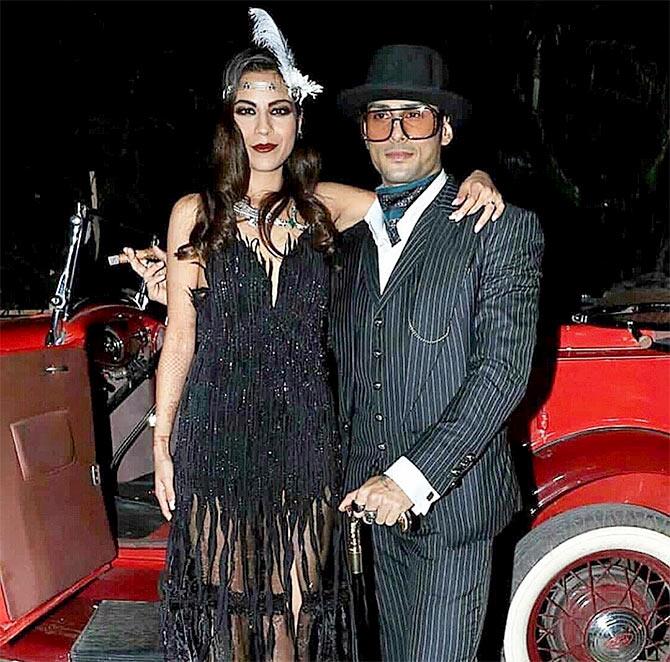 Your father and father-in-law are both in politics. While Raj Babbar is in the Congress, Pawan Sagar is in the Bahujan Samaj Party. Will that create tension between the two families?
Absolutely not!
Politics is just politics. I think both our fathers are wise, grounded and intelligent men. They are very fond of each other.
I don't think their professions will ever reflect on our family life.
Has Sanya brought stability into your life?
Yes, in my professional as well as personal lives.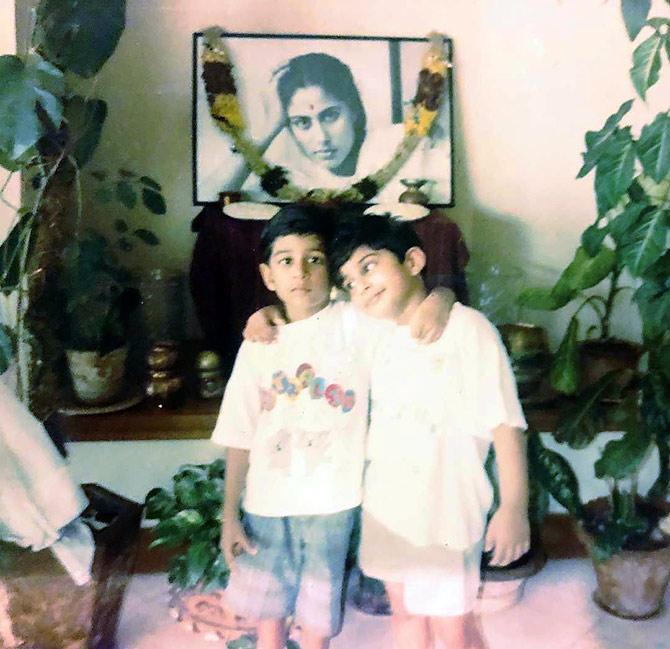 You are in a happy space today, but you went through a lot of ups and downs in life. You have been through break-ups, a drugs problem and depression. You disappeared from the movies for three years after 2013's Issaq.
I don't want to draw much attention to this, but in short, everybody goes through a rough patch.
Life is nothing without ups and downs.
We have to experience heartbreak, depression and loneliness to become better individuals, to understand that side of life and become the best versions of ourselves, to have opinions, to know what is right...
Yes, I have gone through my share of depression, drug addiction and professional failure, but it has made me stronger. That is the only thing I want to take away from this.
It is not about downfall, but about climbing back to the top.
Everybody loses parents.
Everybody suddenly realises that you have to take care of your own life.
I am just one among billions of people who has such issues.
The key is how you overcome it, how strong you are.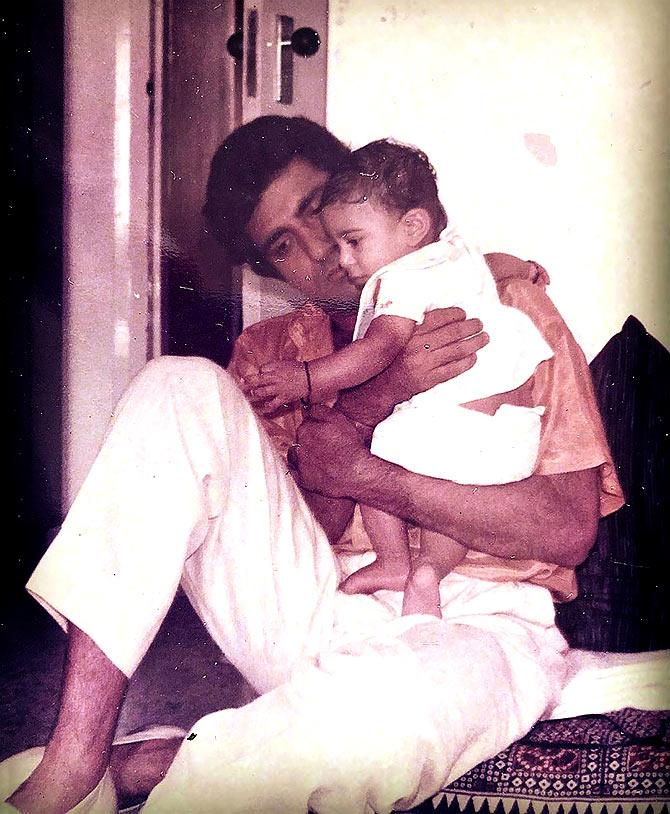 Who helped you come out of your depression and drug abuse?
Myself; it was 100 percent me.
I missed the camera.
I missed playing characters.
I was guilty of what the fans thought.
I was literally dying from the drugs. All these things were just piling up, and it exploded. I thought to myself that there is no way I can let this slip away.
Who inspires you as an actor, your mum or your dad?
Both. I cannot discriminate between them; they have equal importance and I have equal admiration for both of them.
Both of them have their own charm.
They have been prominent people all their lives.
Maybe they were not so good with each other, but individually, they are loved and respected, so I would love to be like both of them.
I am nothing compared to my father and mother.
Which films of your parents do you love?
I love Bhumika for my mum because she blew my mind.
That woman was just something!
It was mind-boggling to see how good she was in that film.
She was very young when she did that film, but it took her to Cannes at such a young age.
Uff! Kya film thi woh!
For my father, it would be Prem Geet because dad was very romantic and looked lovely and charming in that film. Hothon Se Choolo is my favourite song.
You have said you are angry with your mother and at the same time, love her a lot, in many of your interviews. Has that anger subsided?
That will never stop. I will be angry with her for the rest of my life because she left, even though it wasn't her fault.
I am so angry that she left and that I could never spend any time (with her).
I love her because I don't know who she is, other than the fact that she is my mother.
I love her. I miss her. I crave for her. It is a beautiful relationship that we have (laughs).
My grandmother was my original mother. I was extremely close to her. Her death shook me.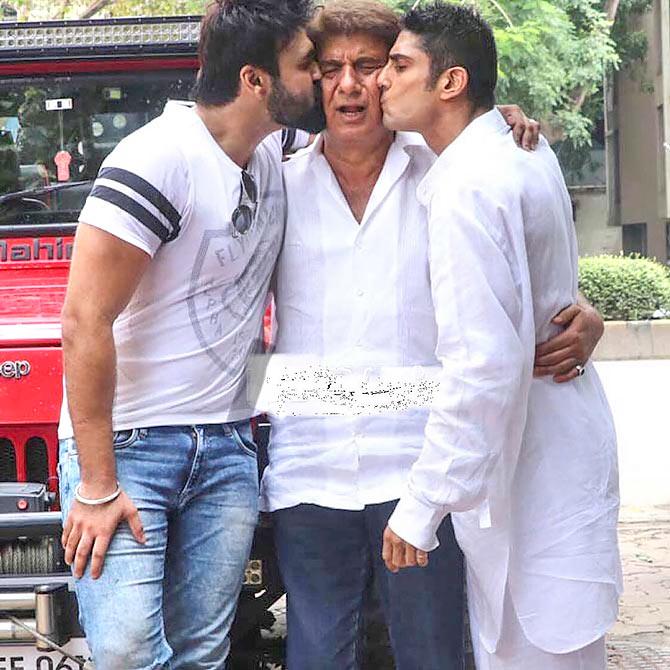 Has your relationship with your father improved?
Yes. There was some friction between us, but now, it is all fine.
Everything is great and that's why we are all one big happy family.
What is your biggest fear?
Death is my biggest fear.
I am scared of dying, like everybody else in this world.
What makes you angry?
Disrespect. Lies. Betrayal. Double standards.
What makes you happy?
Friendship. Love. Movies. Family.
What films are you working on?
I am in Chhichhore with Shraddha Kapoor and Sushant Singh Rajput. I play a negative role in that.
Yaaram is a story about three best friends. Siddhanth Kapoor and I play childhood friends along with Ishitaa Raj from Sonu Ki Titu Ki Sweety. It's a cute story about friends.
I am also in Mahesh Manjrekar's Hindi comeback film with Vidyut Jammwal. I play a negative role.