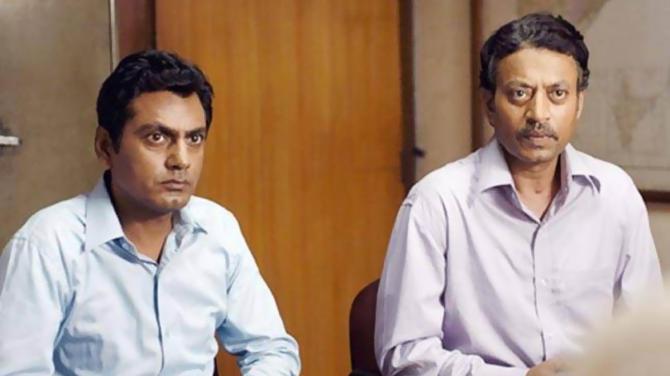 Ritesh Batra's globally feted The Lunchbox celebrates eight years since its release on September 20.
Nawazuddin Siddiqui, who played Irrfan's friend and colleague, Shaikh, has only words of praise for the film, its director and his co-star.
"I had the privilege of doing two films with Ritesh Batra. Lunchbox ko zyada praise mili (Lunchbox got more praise) but I'm equally proud of the second film, Photograph," Nawaz tells Subhash K Jha.
"Lunchbox went on to become a celebrated Indian film. Major international stars tweeted about it and it grew into a cult film."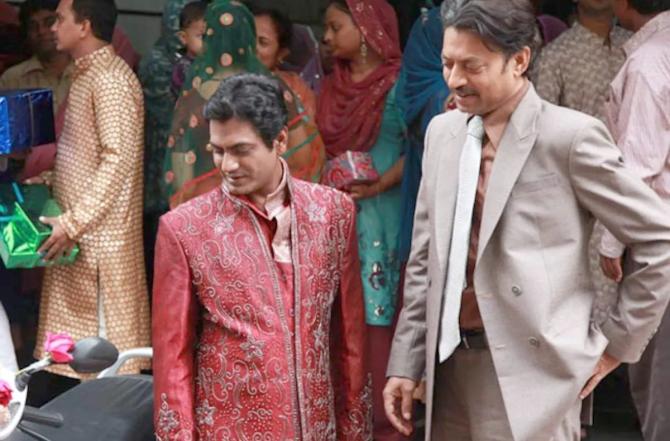 Nawaz is all praise for Batra's directorial skills.
"He is very clear in his head about what he wants. At the same time, he gives enough space to actors to do their own thing.
"Some directors don't like inputs from actors, although they may pretend to be liberal on the sets. Ritesh is a true democrat on the sets.
"I am thankful to him for giving me a lighthearted role as Irrfanbhai's friend in The Lunchbox. I was becoming a bit wary of playing dark, sinister characters."
As for the infamous rivalry with Irrfan, Nawaz sets the record straight.
"Aisa kuch nahin tha. Sab bakwas baatein (it's all nonsense).
"Irrfanbhai and I were both deeply committed to our characters. Unki soch meri soch se qafi milti thi (Our thinking process was quite similar).
"Working with him in The Lunchbox was a pleasure and a learning experience.
"Sadly, death snatched him away from us. I didn't get a chance to work with him again."