'People have only seen me crying and being this martyr mother and sacrificing wife.'
'But I want to do something which is dark, something mysterious.'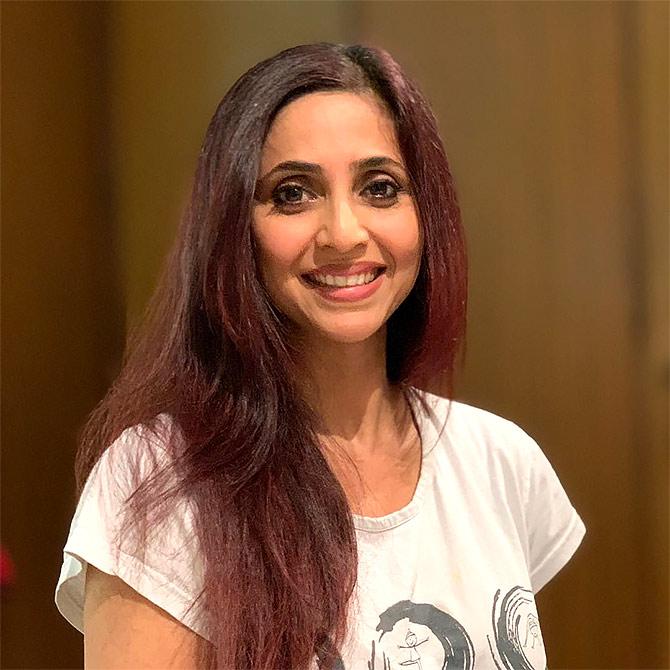 Remembered for her powerful performances in television serials Ghar Ek Mandir, Kyunki Saas Bhi Kabhi Bahu Thi and Parvarrish 2, Gautami Kapoor is branching out to the Web space with Neeraj Pandey's Special Ops.
She promises to be more active on the acting front now.
"I have not worked for the last two-and-a-half years but there have been temptations, believe me," she tells Rediff.com Contributor Mohnish Singh.
With Special Ops, you make your digital debut.
I hope some Web space will open up for me hereon.
I am doing something else after this, but I want to wait for them to announce it.
You have been in the television space for a long time and its content has grown over the years. Some say for the better while others disagree. What is your perspective on that?
I feel the content has changed. Whether for the better or worse, I am no one to comment.
It is about the flavour of the viewers and what they want.
Hopefully, it will change further. That is what we hope.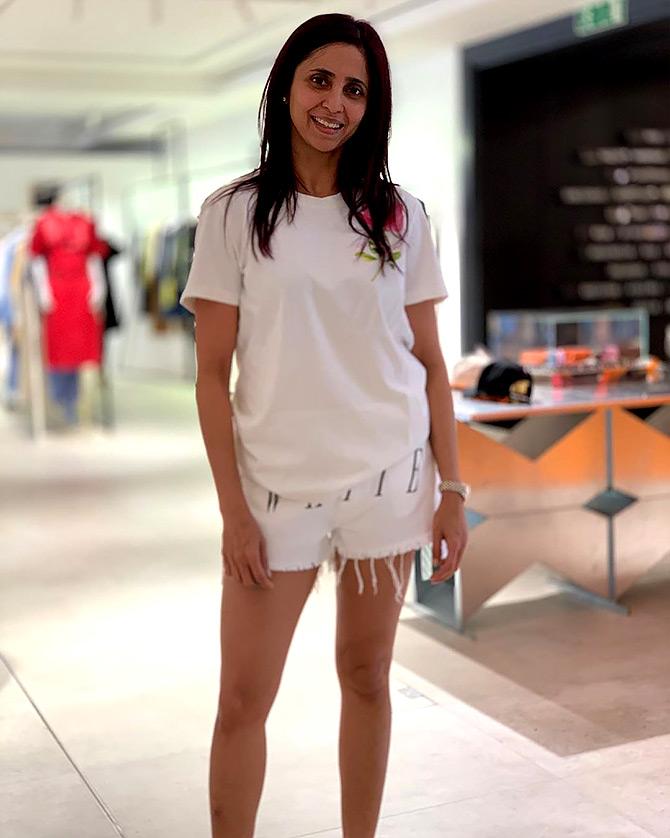 As an artist, how differently will you perceive characters on the digital platform from television?
On television, everything is larger than life.
Everything is a make-believe world and you are supposed to portray it like that.
Everything is over-dramatised because that is the way people like it.
The reach is still very widespread, so we have to cater to that audience.
If you do anything real or subtle, it never works.
I have been a part of shows where it has been very underplayed and understated, but those shows have not worked. Their content was really good, but they did not work.
So, everything is over the top, and that works.
OTT is very understated.
It is cutting edge, natural.
You just need to be, you don't have to act.
It is fun for an actor to explore both mediums.
Why do you take long breaks between projects?
I have always wanted to do different stuff.
I want my body of work to be strong.
It is not the quantity of work that I do; I want to maintain the quality.
I have not worked for the last two-and-a-half years but there have been temptations, believe me.
There have been times when I have been like, 'Oh my God, just let me do it because I need to work.'
Ram Kapoor, my husband, has been a big support. He would say, 'You know you should wait.'
I am glad that I did because had I been consumed with a TV show, I would not have been able to do Special Ops.
It all works out for the best.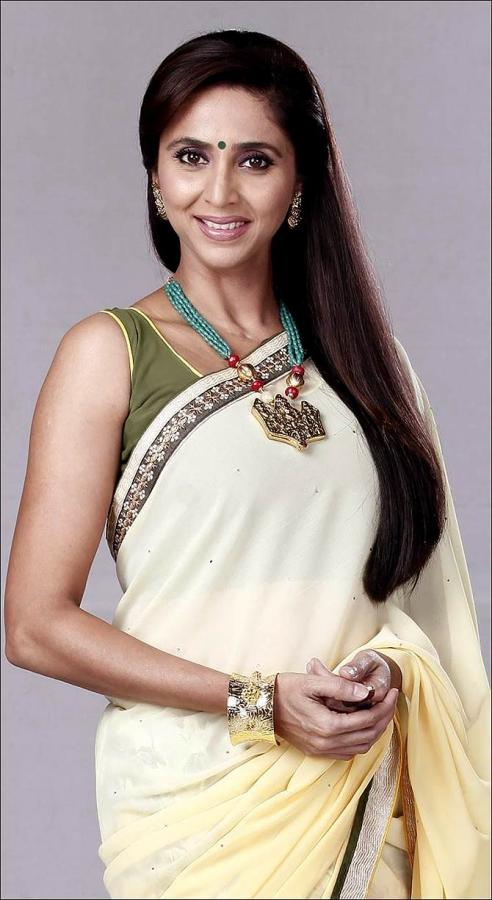 Do you think Special Ops will quench that thirst of doing quality work?
Most certainly, though I am biased towards television because that has given me so much.
I hope television will also quench my thirst for quality work because a lot of quality work happening there.
It is just that people's patience has become zero.
Nobody has patience.
I mean, look at our lives. It's so fast.
We are just jumping from one thing to another.
Nobody has the patience to watch a show which is going on and on.
If a wedding is going on and on for 10 episodes, after a few, the audience will be done because we do not have that patience anymore. Sadly so.
The OTT is good, concise, small. It is about 8 to 10 episodes.
It has a definite start, middle and end, and then you move on.
That's the way it should be.
Do you think that with shows like Special Ops, you will redefine yourself as an actor?
That is the aim.
Neeraj Pandey did not make me do any action in Special Ops because I play Himmat Singh's wife.
Actually, when I got the call from Friday Storytellers, I was like, 'Oh my God!'
But when they said that it was not an agent's role, I was like, 'Why don't you audition me for the agent?'
They said, 'No, we are sure that we want you for the role of the wife.'
But that is something I would most certainly want to do.
I want to do a thriller.
I want to do some action, some espionage.
I hope I get more work hereon.
Since everybody worked hard on this show, I hope that it gets its due.
Any dream role?
People have only seen me crying and being this martyr mother and sacrificing wife. But I want to do something dark, something mysterious, like a thriller.
Like when I saw the trailer of Special Ops, I wanted to be these agents.
I wanted to hit.
I wanted to fight.
That excites me.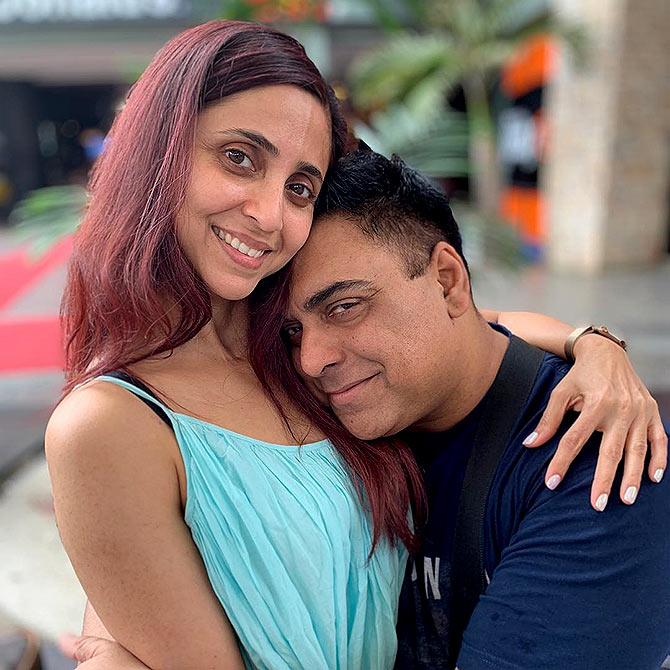 Ram Kapoor and you have been role models to many people in the industry. What have you learned from him as an actor?
He always says you should never act, you just have to be, and that line has stayed with me.
Over the years, I would like to believe that I have grown as an actor. Whenever I go on set, I think of that line. It's very deep.
I know him as a person, so I know when he prepares for a role, it is him.
This year is good for him as he has done some phenomenal work that is going to release.
When you see that, you will realise that he is not acting, it is very real.
His physique has gone through an amazing transformation. Can you tell us about his journey?
It has been very tough for him.
Yes, the results are phenomenal, but what he has done -- I am a very disciplined person, but even I cannot put myself through what he has done. The kind of will power and focus it needed.
People have just seen the result, not what he has gone through to achieve it.
He has worked very hard for it.
He has killed himself.
It has been a tough year.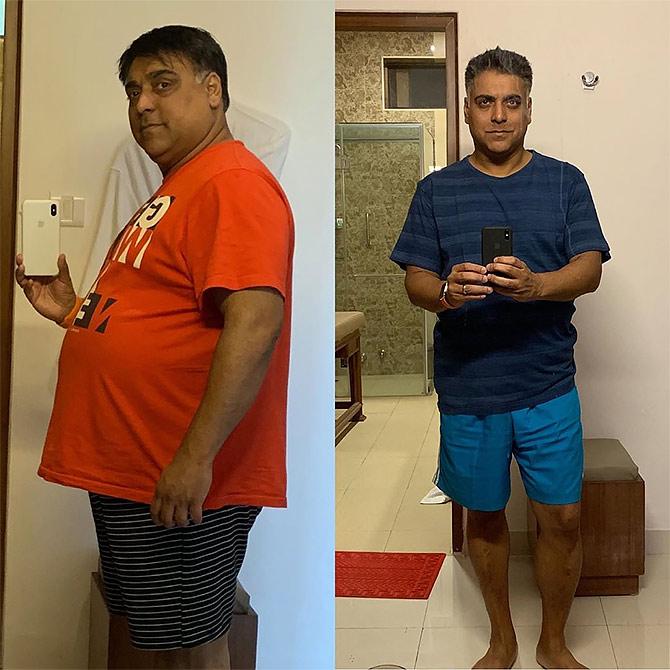 Was there a particular reason that triggered him to lose weight?
No, I think it was always on the cards, but he had been so busy and caught up with continuity issues that there was no opportunities.
Last year, he took a one year sabbatical.
He did not do any work and that was the only way to do it because work always has precedence.
It is still a long process because it is a constant struggle and he is at it.
Do you think television should change its format of running a show for multiple years?
Production houses and channels are very scared because if some shows are giving them the ratings, they are like, 'Oh my God, they are giving the rating right and making the money. So, what is the big deal? Why cut it short?'
It is a number game, unfortunately.
Actually, every show, pretty much after three or four months is done with the story and everything after that is just dragging it.
It would be so nice if people would say, 'Okay, just end it on season one and wait for season two.'
Unfortunately, I think for television, it is a little late now because the OTT platforms have taken over and everything is seasonal.
So now if television tries to do that, I do not know whether it will work or not.
But I hope that they make that jump.
What would you wish for actors working in the television industry?
I wish to change the long hours.
I wish it becomes more disciplined.
The facilities where we shoot with are not great.
People have this misconception that actors sit in the AC, eat the best food and chill. But it's not that.
We shoot in tough locations and conditions.
I hope that changes.
I also hope actors get a little security and cleanliness, you know, with all these infections going around.
I hope everybody has some kind of protection, which we, unfortunately, don't have.