'Getting a song in Bollywood isn't easy.'
'I don't charge for Bollywood songs.'
'Your song may release today, but it can be possible that you may not get another song for a year.'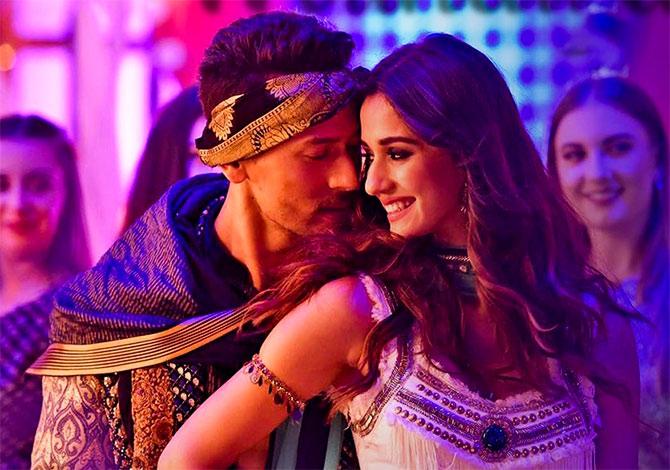 A tall, well-built man walks into the room. He wears a cap, and keeps his beard trimmed short.
That's not quite how I remember Navraj Hans from his pictures.
"It's very hot," he says, giving his reason for the close-cropped beard.
The singer wants to make a name for himself and be known for more than being Hans Raj Hans's son and Daler Mehendi's son-in-law.
2018 has been good for Navraj, thanks to his songs -- as well as the films -- becoming big hits: Mundiyan from Baaghi 2 and Chote Chote Peg from Sonu Ke Titu Ki Sweety.
"I want 100 songs in a year. I don't want to be too greedy," the Jalandhar-born singer, who landed in Mumbai five or six years ago, tells Jahnavi Patel then with Rediff.com.
Tell us about yourself.
I am a shopaholic, I love shoes.
I am a foodie. I don't cook but I love to eat!
I had gone to the UK to study business. I was not into music then, only cricket.
When I came back, my dad's friend told me, 'You are so talented, you should be in Mumbai.'
So I came here.
When did you decide to be a singer?
I was destined to be a singer.
Though I always wanted to become a cricketer, destiny had other plans.
Did you want to continue with cricket?
I did not give up cricket, I knew I couldn't play.
I had some serious injuries and with that, you cannot play for your country.
It was very difficult for me to enter a new line (singing). I didn't know anything.
I did not rehearse from childhood, nor did I learn from anybody.
Singing was a new subject for me.
I took it up as a challenge; giving up is not in my blood.
If music was not something you always wanted to do, what made you choose it?
It's in my DNA.
When I was studying in the UK, I felt alone. I had never stayed alone before that.
There, I used to listen to Nusrat Fateh Ali Khansaab's qawwalis, Ghulam Alisaab's ghazals... that music changed my mind.
I started singing their songs and eventually, I knew this is it.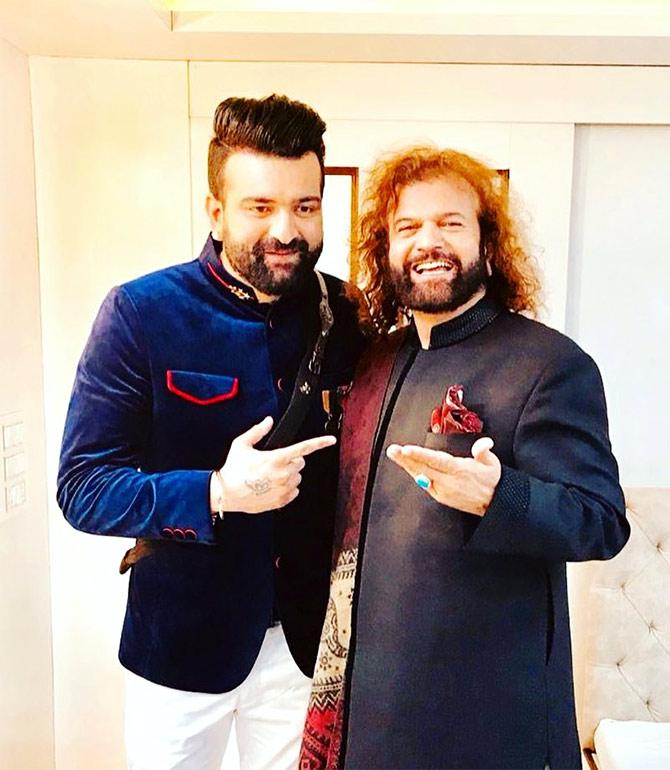 How difficult was it to come out of Hans Raj Hans and Daler Mehendi's shadowss
I respect both of them, they are legends in their own way.
In my dad's office, there is a poster of Nusratsaab, where it's written, 'We are here to settle a score; so it's important to have your own identity.'
I feel blessed I am related to them, but yes, coming from a family of such legends and then making your own name is a task.
I am happy that people recognise me now.
How difficult was it getting work in Bollywood?
Of course, it's difficult. Getting a song in Bollywood isn't easy, even if you are a star kid.
But since giving up isn't in my blood, when I decided to be a singer -- a national singer, not a regional one -- I came here.
My first song was for Purani Jeans for Ram Sampat sir. I recorded that song in Jalandhar.
I am thankful to him for giving me my first break.
Then a few songs came, but they did not work. Thank God, 2018 is going great.
How much have you learnt from your father and father-in-law?
I follow them a lot.
I idiolise them, not only because they are stars, but for the way they live their lives.
I learnt a lot from them, apart from music, like discipline, dedication, hard work and focus.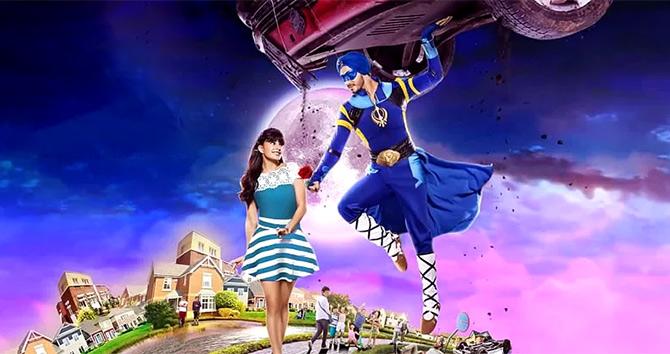 Does criticism affect you?
I don't care, I don't listen to anybody.
I do my riyaz, my hard work, go to the studio, record the song and come back.
Whether the song becomes a hit or not, it doesn't bother me.
As long as the music producers and directors are happy, I am happy.
Every song doesn't have to be a hit. There are many good songs which did not become hits.
My song from Flying Jatt -- Jo Raj Karega Khalsa -- is one of the most difficult songs I have sung. But it did not work. That doesn't make it a bad song.
It is easy to criticise, but very difficult to go and sing on the mike.
There is no recipe to make a hit song.
How different is the Punjabi industry from Bollywood?
There are no similarities.
In Bollywood, you cater to the world. There, you cater to the north or the Punjab industry.
I am a Punjabi and proud of it, but I did not want to be a regional artist.
The whole nation should know who Navraj Hans is.
But it is very difficult to get work in Mumbai.
A singer can't only rely on Bollywood projects for survival. What else does a singer do for financial support?
I don't charge for Bollywood songs.
There are other ways to earn money.
You do shows, release singles.
When the single becomes popular, you get more shows.
You have a bigger reach through Bollywood.
But you can't be dependent on anything. Your song may release today, but it can also be possible that you may not get another song for a year.
So we have to try other things.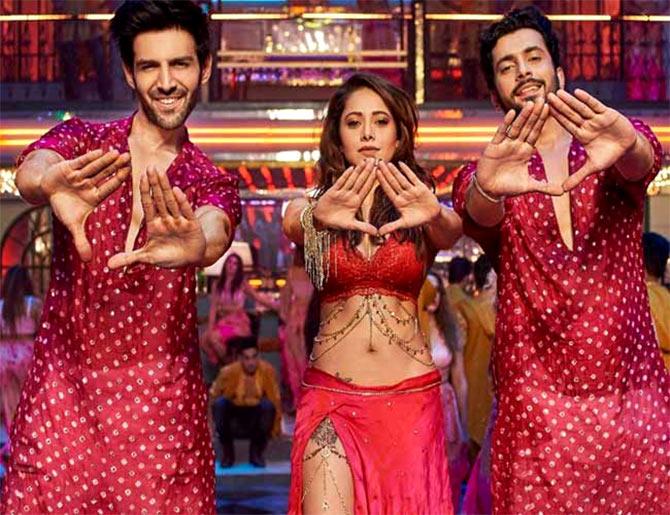 The songs are popular, but lyrics sometimes influence children the wrong way.
The lyrics are not influencing the children; the writers are writing what kids are doing.
Today, if you enter their room without knocking, you will know what is happening.
They write what people like.
If I release a song like Baiyan Na Dharo Balma today, who will listen to it? But this was such a hit song of that time.
Or Jab Pyaar Kiya Toh Darna Kya or Aa Laut Ke Aaja Mere Meet, who will listen to all this?
Every decade had their songs.