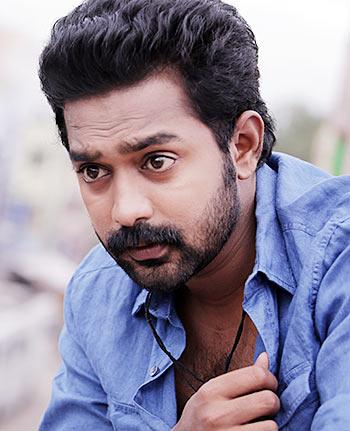 Malayalam actor Asif Ali turns producer with the aimto make quality films.
Actor Asif Ali, who shot to fame with Rithu and Salt N' Pepper, has had a career rife with many ups and downs.

His latest release Nirnayakam opened to mixed reviews but he thinks it succeeded in conveying some genuine messages.
The young hero has now launched a production house called Adam's World of Entertainment, which will produce two new films.
In an exclusive chat with Vijay George, Asif talks about his plans for his production house and future projects.
What prompted you to turn producer?
I want good films to happen. That is the primary aim behind launching this banner.
Films have been my passion all along and I would like to be active in them in any role.
My greatest inspirations have been production banners in Tamil that make it a point to support quality cinema.
Adam, incidentally, is the name of my son.
Is Kohinoor your first film as a producer?
We have launched two films. Kohinoor will go on the floors later this month.
The film is directed by Vinay Govind and features Indrajith, Aju Varghese and Sunny Wayne and me.
We have also announced Inspector Dawood Ibrahim, a fun story, with me in the lead.
Will your banner produce films without you in the lead?
We have announced two of my films but that doesn't mean my banner will produce films only with me in the lead.
I have worked hard to get into films and my aim is to provide a platform for fresh and genuine talent.
Your performance in Nirnayakam was much appreciated.
I have been told that I am not visible in Nirnayakam, which obviously means that the character has been portrayed in a different style.
I really enjoyed playing the role. I wanted to be part of such a socially committed theme.
I have experienced some of the facts that have been raised when we live in a city like Kochi.
I looked forward to being directed by V K Prakash.
Which are your other projects?
Currently I am shooting for Adventures of Omanakkuttan, directed by Rohith V S.