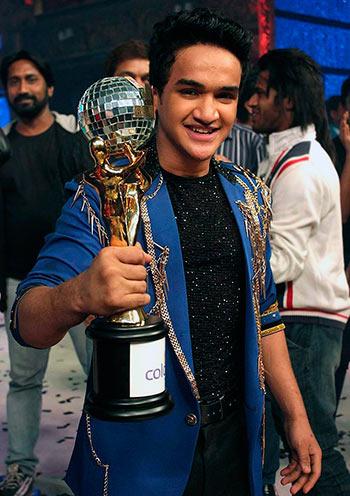 'Karan Johar said you can be the next Khan of Bollywood. That was the best compliment I received.'
Jhalak Dhikhhla Jaa 8 winner Faisal Khan is enjoying the spotlight.
Faisal Khan, 16, is the youngest winner of Jhalak Dikhhla Jaa 8 after beating celebrities like Shamita Shetty, Mohit Malik and Sanaya Irani. He received prize money worth Rs 30 lakh and a Mahindra XUV Double O Car.
He donned many looks on the show, including that of a woman, and matched his steps with his partner Vaishnavi Patil very well.
Coming from a modest background -- Faisal's father was an auto-rickshaw driver -- Faisal has worked very hard to reach this stage in life.
He talks to Rediff.com contributor Rajul Hegde about his thrilling win.
Did you expect to win?
I never considered anyone as my competitor. I focused on myself.
Who, according to you, was a good dancer on the show?
All of them.
But if I have to pick one name, it would be Mohit (Malik). I like the way Mohit performed. He has been working very hard. If you look at his journey on the show, he has grown to become a fabulous performer.
How would you sum up your Jhalak Reloaded experience?
All credit goes to my choreographer Vivek and my partner Vaishnavi (Patil) for their support.
The competition has been tough. Receiving such good comments from the judges and dance gurus week after week kept me going.
I was honoured to have Sanaya Irani and Shamita Shetty compete beside me.
I won (dance reality TV show) Dance India Dance and later, act in a fiction show called Bharat Ka Veer Putra Mahararana Pratap.
One of the best things about Jhalak is that I have started dancing again.
Whenever people look back, they will see Faisal and Vaishnavi were the first child actors to win the show. Our names will be remembered for a lifetime (grins).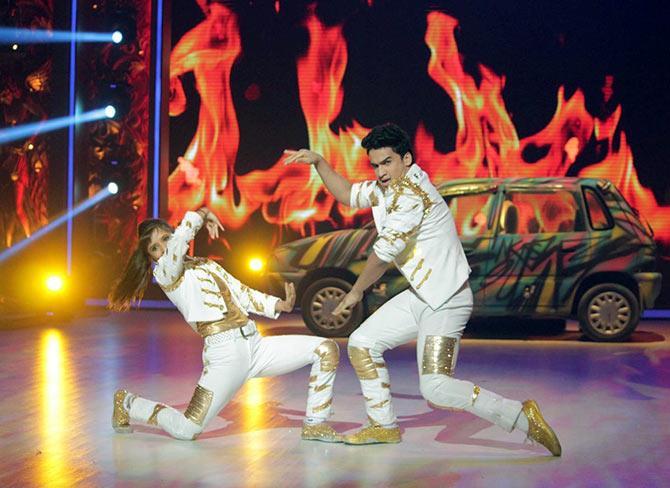 Image: Faisal Khan performs with Vaishnavi Patil at the finale
Which was your best moment on the show?
I enacted some of Shah Rukh Khan's best scenes and dialogues from Dilwale Dulhania Le Jayenge. Karan Sir (Johar, judge) said you can be the next Khan of Bollwyood. That was the best compliment I received on the show.
My favourite performance of the season was on the song Main Hoon Hero Tera.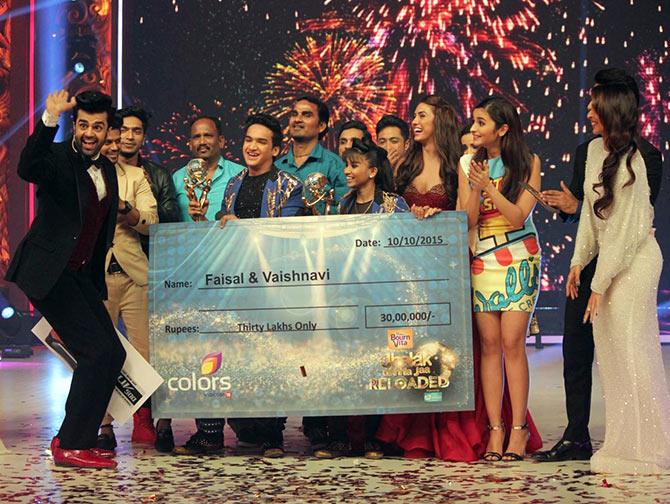 Image: Faisal Khan and Vaishnavi Patil with their winning cheque
What will you do with the prize money?
I will give the entire sum to my parents.
How much would this help your family financially?
I can proudly say that a few months ago, I bought a flat for my family in Mira Road (in suburban Mumbai). And it's on the 15th floor!
I feel proud that my hard work has helped in fulfilling my parents' dream. I would feel bad when the autorickshaw my father drove would stop working during the rains. I have told him to stop working.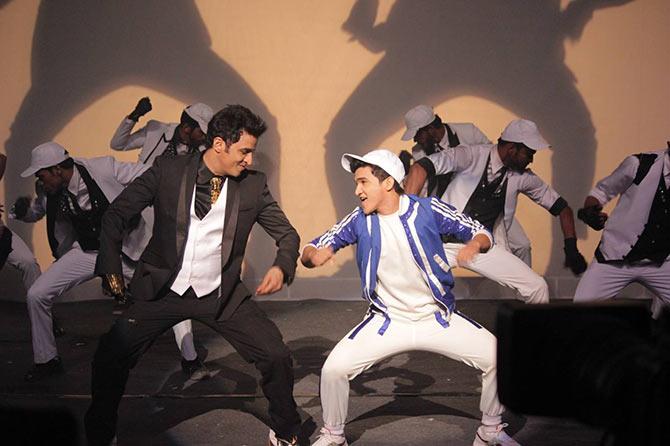 Image: Faisal Khan performs with judge Ganesh Hegde at the finale

What next?
I want to do everything that comes my way, be it acting assignments or reality shows. I have passed my Std 10 examinations. I am yet to join college. I want to work while studying; I don't want to take a break.
I want to take acting lessons too as I don't have formal training. I want become a perfect artist. I want to work hard on all aspects that will help me in to get into Bollywood in future.
You are making your movie debut with a Marathi film.
Yes. It's been a great experience. I play Baiju in Prem Kahani, who is a Rajasthani boy. The film is based on reincarnation. I really liked the concept and the script.
The film has the perfect recipe for me in terms of acting, action and dance.
The first look of this film was recently unveiled, it will release soon.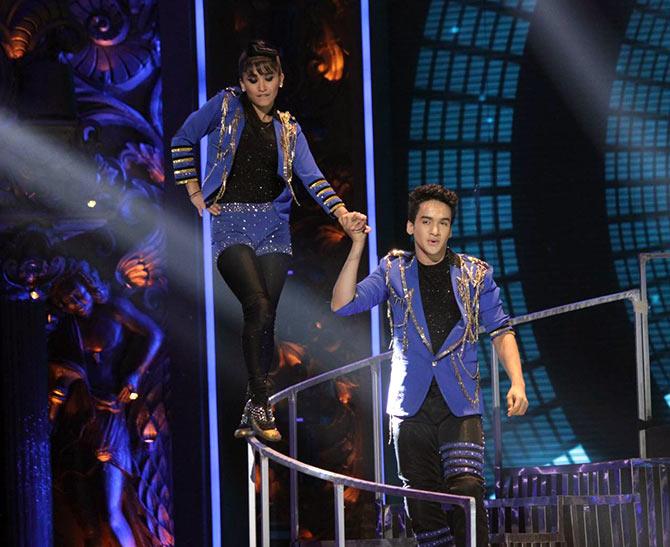 Image: Faisal Khan performs with Vaishnavi Patil at the finale

Who are your favourite actor in Bollywood?
Shah Rukh Khan is my idol. He is a self-made actor.
He has proved that a regular person can reach the peak of success with hard work and sincerity. I have danced with him.
I also like Nawazuddin Siddique, and would like to work with him.