'I have always loved being in front of the camera but I was probably not aggressive enough. I should have been since my first film Chak De! India gave me a lot of recognition.'
The gorgeous Sagarika Ghatge returns to the movies.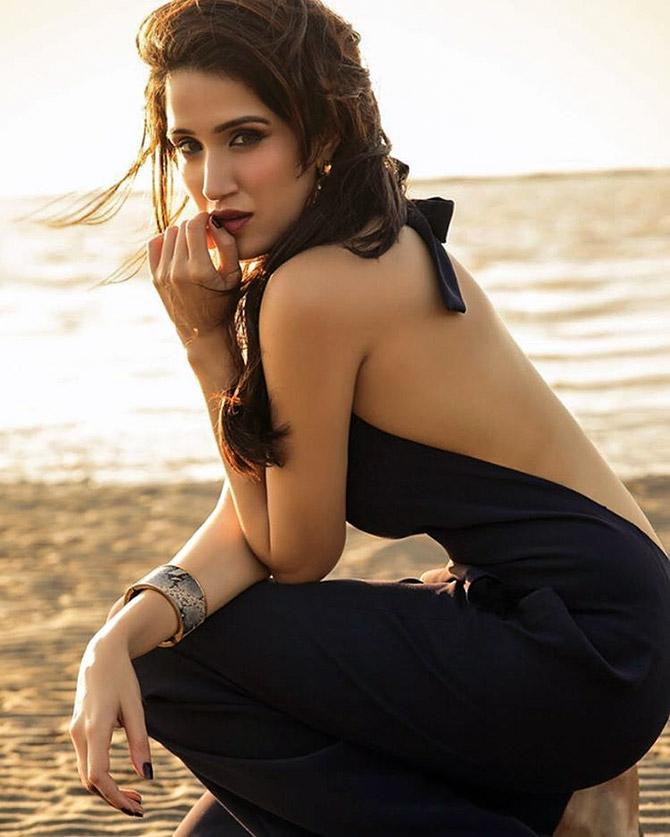 Photograph: Sagarika Ghatge/ Instagram
Sagarika Ghatge is back with her thriller Irada, co-starring Naseeruddin Shah, Arshad Warsi and Divya Dutta.
The young actress shot to fame for playing Preeti Sabhrawal in well-reviewed Shah Rukh Khan-starrer, Chak De! India in 2007.
She tells Rediff.com contributor Rajul Hegde where she's been.
You worked with Naseeruddin Shah and Arshad Warsi in Irada. What was the experience like?
The one reason why I just had to be a part of this film was the cast. I have immense respect for both of them as actors.
For an actor who has not got such a body of work, and to have people like them to look up to, it was amazing. It was great to watch these actors perform. You get to learn so much.
There would be times when I did not have anything to do but I would be on set just to see them act.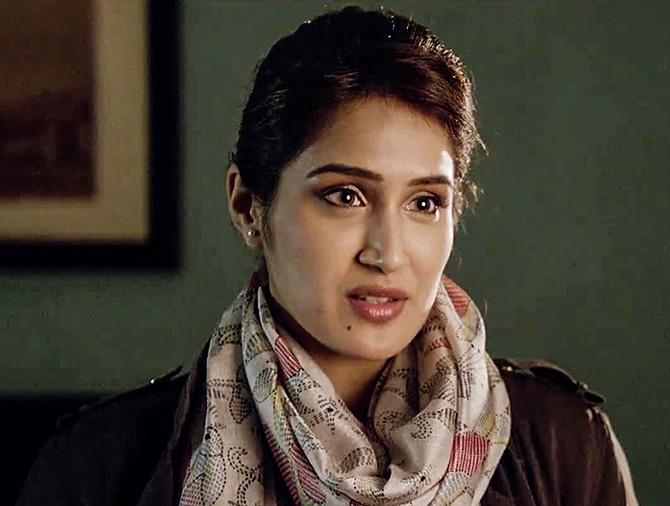 IMAGE: Sagarika Ghatge in Irada
What was your equation with Arshad?
I have a lot of scenes with Arshad. He is one of the best co-actors that anyone can ask for. He gives you a lot of inputs. He says things in such a way that you will not even realise but the performance has actually improved from the first take. He will do it without telling you to do it.
I always tell him that he will make a great director.
Your movie career didn't really take off despite making a debut in a big film like Chak De! India.
After Chak De! India, the industry has been very nice to me. I have got a lot of good work but I wasn't sure what I wanted to do.
I was 20 years old when Chak De released.
I was in a dilemma whether to study or work in films. I think everybody goes through this phase.
I have always loved being in front of the camera but I was probably not aggressive enough. I should have been since my first film gave me a lot of recognition.
It's all about being focused which I probably wasn't. At the end of the day, the work speaks for itself. Of course, you have to make the effort of telling people that you want to work.
Right now, I want to work and cover up for everything that I have missed (laughs).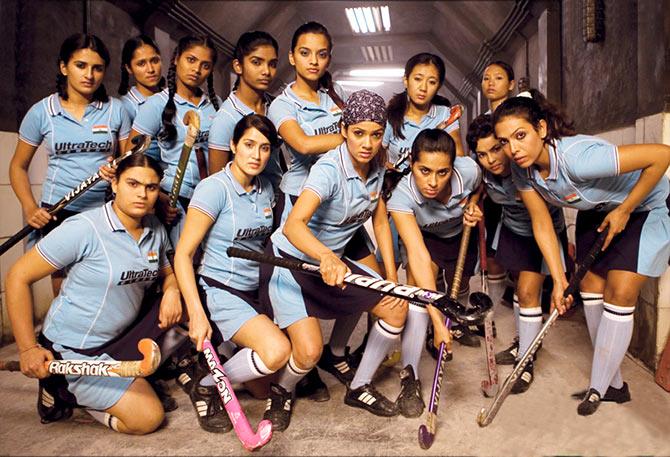 IMAGE: The hockey team from Chak De! India. Sagarika is second from left, first row.
You did a Marathi film called Premachi Goshta with Atul Kulkarni.
Honestly, it's not been about language, it's about me improving as an actor.
The only reason I chose to do a Marathi film was because of the script. People appreciated and it did well. And I got to work with an actor like Atul! For me, it was like a workshop of two months, I learnt so much from him.
To do this Marathi film was my best decisions, after Chak De.
Are you in touch with Shah Rukh Khan?
I have not watched Raees yet. Whenever I watch his films, I message him and he is kind enough to reply back. Of course, we meet at award functions.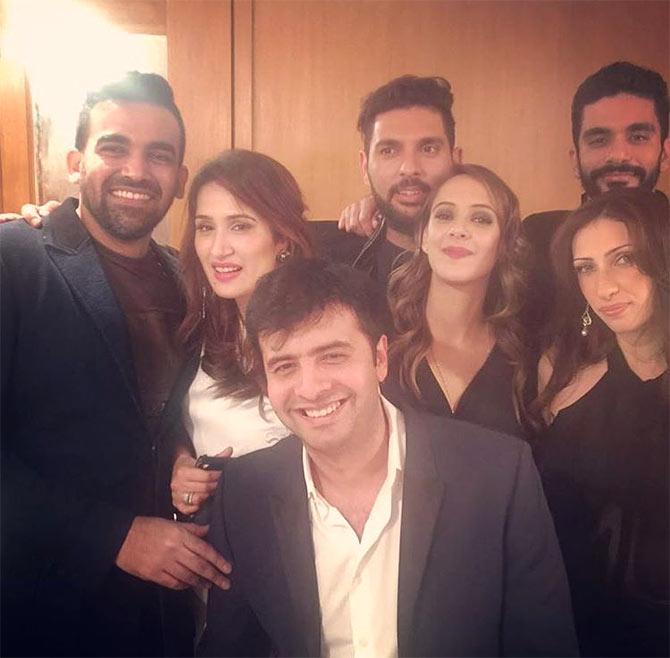 IMAGE: Sagarika with Zaheer Khan, Yuvraj Singh and his bride Hazel, Angad Bedi and Nora Fatehi and a friend. Photograph: Sagarika Ghatge/ Instagram
You have been in the news for walking hand-in-hand with former fast bowler Zaheer Khan at Yuvraj Singh's wedding reception. Are you dating him?
(Laughs) What do you mean by dating? I am in a happy space now. I have never spoken about my personal life. All I can say is I am in a very happy right in every aspect of my life.
You have been part of a reality show Kathron Ke Khiladi. Are you open to more television shows?
I did that because it was a sports-based show and I have been a national level athlete. I could relate to it. A lot of good work is happening, so let me concentrate on films. I don't see myself doing anything on television.
Who's your favourite actor?
Ranveer Singh inspires a lot of people. He is amazing. You know this is his passion, it shows. Even though there is so much effort in it, it's still effortless. That's the beauty.