'Ishaan was around me a lot and I was around Ishaan a lot but we were promoting Dhadak; we had no one else to be around.'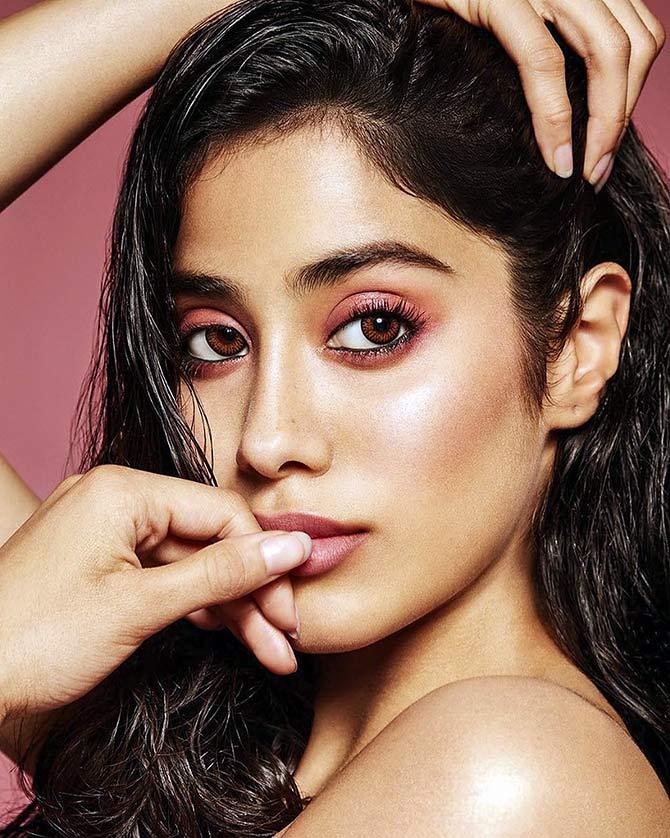 Just who does Janhvi Kapoor crush on?
The actress, who claims she's single, spills the beans on Neha Dhupia's fun chat show, #NoFilterNeha.
She also adds: "Ishaan has the dreamiest eyes!"
We present an excerpt from Janhvi's interview on the show.
Her relationship status with her all-time crush Vijay Devarkonda
The status is non-existent, unfortunately.
I feel like I have put out a lot of feelers but there is no response.
No, I am kidding.
It's just admiration.
I am comfortable with the admiration which I guess is one-side.
It's only on interviews and public platforms and on #NoFilterNeha shows.
You know my phases are actually very seasonal. He's been quite consistent though. Like my fondness has been quite consistent.
When she said 'I Love You' to Rajkumar Rao on social media
He wouldn't even reply or message me!
Because I think he read in an interview that I said this, I think one of your interviews only and then he was like, 'Thank you so much for your kind words' and I was like these are not kind words. These are like stalker-ish obsessives!
When she recites a poem for Ishaan
'He has the purest of intentions and the purest heart, and he has the dreamiest eyes and...'
I think we are better as friends. I think we fight a lot.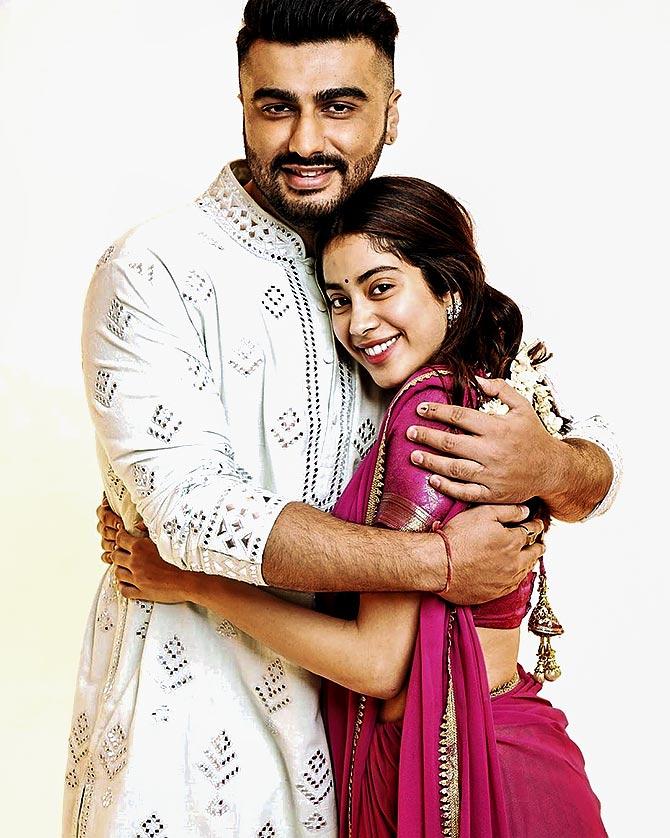 When Arjun said he doesn't want anyone buzzing around Janhvi
I don't think he said he doesn't want anyone buzzing around me.
I think he noticed that someone was just around me a lot. Ishaan was around me a lot and I was around Ishaan a lot but we were promoting Dhadak; we had no one else to be around.
I think he was with me through a phase in life that I think no one else could understand except him, with the movie coming out.
I think he was just there a lot. So we were just buzzing around each other, I guess.
The one thing she aspires from her mother, Sridevi
I think mom understood really well the art of conserving energy.
She didn't speak too much, she didn't faff around too much. She just conserved all of it I think and just erupted in front of the camera.
I think I'm like quite everywhere.
A couple of people that I have worked with recently, someone I worked with Rooh Afza actually told me that I am like her in the way that I am quite different off camera and then on camera.
I have realised that just works for me better, than thinking, thinking, thinking.
The Family Game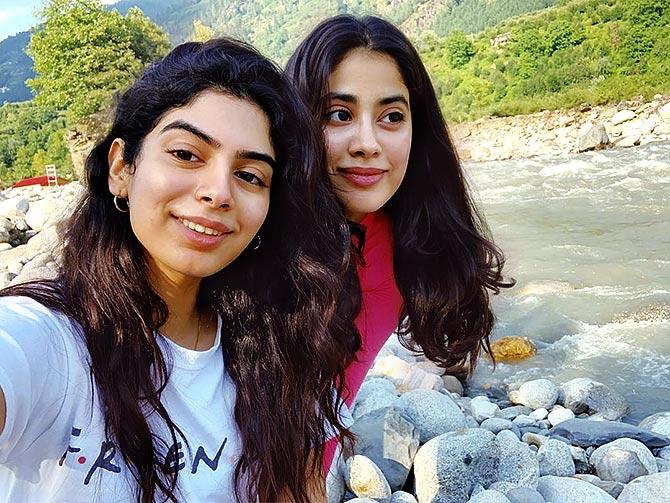 Who works out the most?
Me.
Who works out the least?
Khushi.
Who will end up doing the least number of movies?
Anshula didi because she doesn't act.
Who will cry publicly?
Sonam didi is very sensitive, she would cry publically. I think I have seen her on a couple of occasions cry publically.
Who is most likely to be the worst partner in a relationship?
Me. I'd be the most fun partner to be with, but, I'd be the worst.
Who is most likely to go broke?
I hope to God not ever. But Harsh Bhaiya just keeps buying shoes!
Who is most likely to get arrested?
Khushi.
Who is most likely to make a fashion faux pas?
Khushi.
No Filter Awards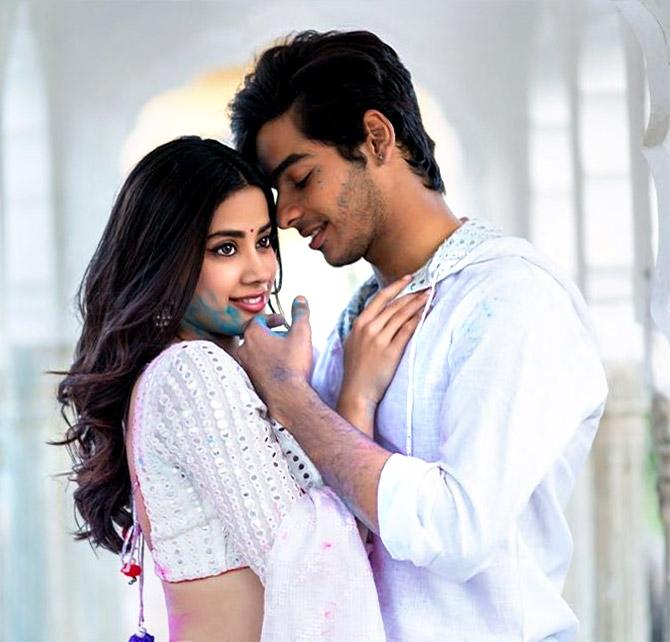 Get a new stylist
Can I say Ishaan? Because I want to style him.
Get another job
See I'm torn about this because as an audience, I am obsessed with Alia and I want to watch her in everything all the time, always. But as an actor, I am so jealous. She's amazing.
Best fake laugh
I think Kartik Aaryan.
2020 will be the year of?
Me.
Select between the two:
Tara or Ananya: Brighter Future?
I hate these questions. Because so many people have asked other people and they have taken my name. Ananya.
Ishaan or Shahid: The better dancer?
I have a bias. Ishaan.
Rajkummar or Ishaan: Better co-star?
Ishaan.
Vijay or Shahid: Who did Kabir Singh/Arjun Reddy better?
Shahid Kapoor.
Sara or Tara: Bigger competition?
Sara.
Rhea or Sonam: Better fashion sense?
Rhea didi.