'Being a TV actor is an expensive job.'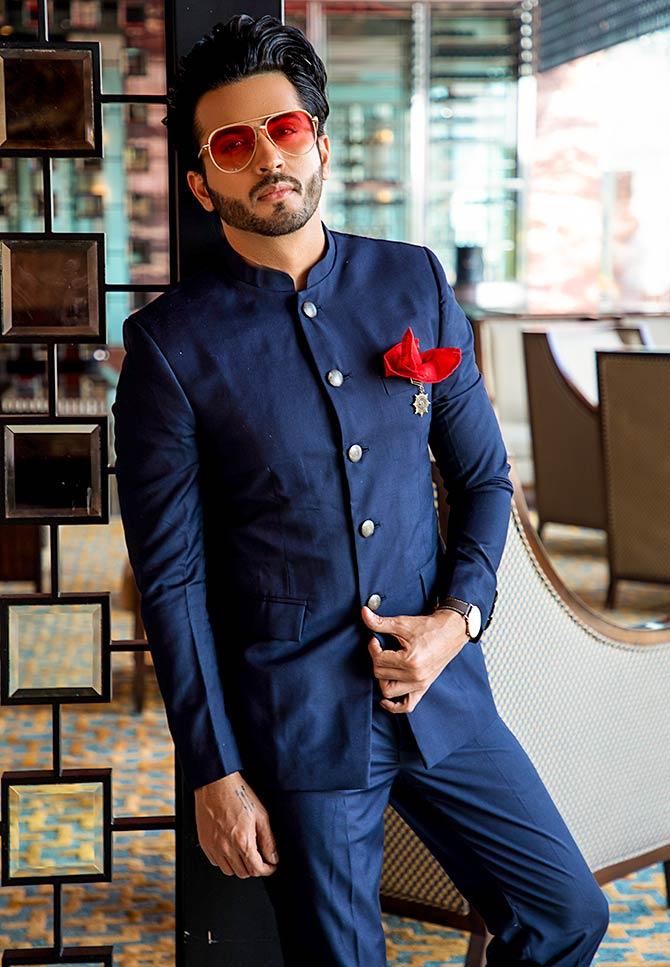 Television actor Dheeraj Dhoopar has been winning hearts with his Casanova character Karan Luthra in Zee TV's popular show, Kundali Bhagya.
And his hairstyle has become quite the rage too!
But as he tells Rediff.com Contributor Rajul Hegde, living the life of a television star can be expensive.
"It requires a lot of effort to sit like this in front of the camera," he says with a smile, even though he makes it look so simple.
Your hair in Kundali Bhagya has become very popular. What goes into creating such a look?
So you are telling me that I am admired for my hairdo rather than my acting skills! (smiles).
Well, I like the fact that I am becoming popular because of my hairdo in the show, but it takes a lot of effort.
You have to get the right hairstylist, a suitable haircut and quality hair products.
There's a misconception that you should not wash your hair daily.
In a city like Mumbai, the pollution sticks to your hair. So I wash my hair daily.
I don't use conditioner because it makes my hair sticky.
When I reach the sets, I blow dry my hair, use mousse, an anti-thermal product, which protects the hair from ironing, and a hair straighter. I use hairspray as well.
Since I have thick hair, this hairstyle gets difficult for me. So I have to use a lot of products to make it stand like this.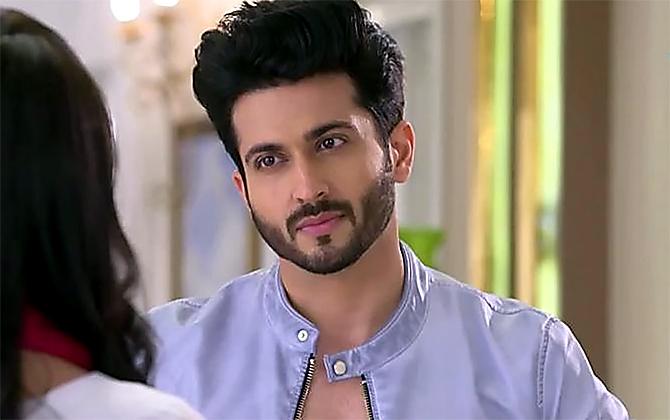 How much money do you spend in a month on your hair?
Dubai and Bangkok have great hair products, and I always buy them when I travel overseas.
I spend about Rs 25,000 per month, which includes my haircut, styling and hair products.
Whose hairstyle are you inspired from?
Frankly, this is my own style. I have not been inspired to get this look.
My fans say my hair is similar to Dev Anand, Vijay Anand, Johnny Bravo and Elvis Presley.
I am happy to receive such compliments.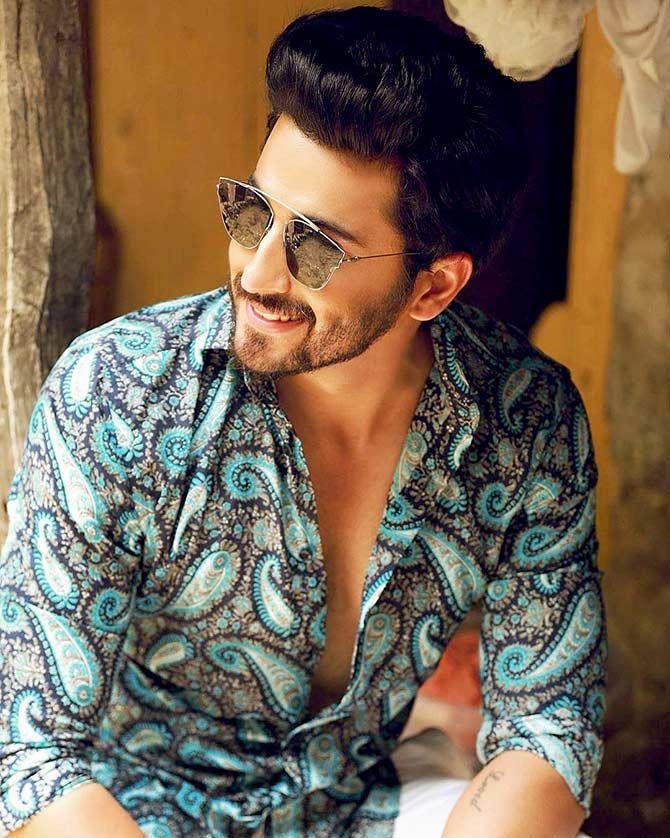 You are a certified fashion designer. How did acting happen?
I didn't do fashion designing because I was interested in it.
I did it because I won a modelling contest and that was a prize.
The main reason for taking up fashion designing was that when I went to class, I realised I was the only boy amongst all the beautiful girls.
I thought it was a good opportunity to get all the female attention.
But gradually, I got interested in fashion designing, especially men's styling.
In fact, I used to style my co-actors in my earlier shows for their events and appearances.
I joined an airline as a cabin crew to travel the world and get exposure.
I have traveled a lot. Name a city, and I have been there.
But I always wanted to be in front of the camera, so I started doing modelling, part-time.
Then, I moved to Mumbai and took it up full time.
I wanted to become a ramp model, but could not because of my height.
I found my space in TV commercials and print ads.
I have done 120 TV commercials for various brands.
One day, my mother saw the soap Kumkum, and she thought I looked like the lead, Hussain (Kuwajerwala). He's a friend now (smiles).
She pushed me to become a TV actor, saying I had the right looks.
So I started auditioning for shows and got my first with Maat Pitaah Ke Charnon Mein Swarg.
After that, there was no looking back.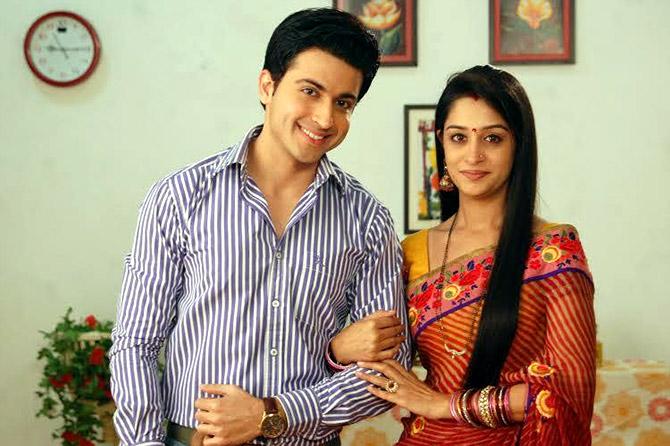 How expensive is it to be a television actor?
More than expensive, you need to have good taste and not follow fashion blindly.
You can look good even if you do street shopping.
You should know what suits you and enhances your personality.
I am a shopaholic.
I shop online or at Zara and Gucci.
I have a team who styles me, but I give them the references and I decide what to wear.
If you source from a designer, it is a different cost.
But if you are doing it yourself -- if you make a tuxedo, with styling and make up, the basic cost is about Rs 50,000.
It is an expensive job.
It requires a lot of effort to sit like this in front of the camera (smiles).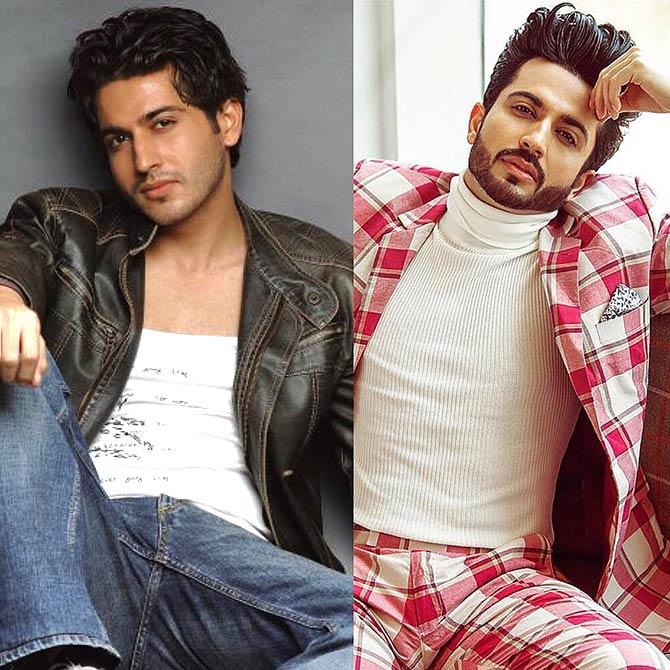 How much has life changed after Kundali Bhagya?
I became a household name when I did my previous show, Sasural Simar Ka.
I still remember getting mobbed in Delhi during the press conference of Kundali Bhagya.
Sasural Simar Ka gave me fame and made me popular amongst the ladies while Kundali Bhagya made me a star among the youth.
Earlier, I was playing a loving son and husband while in my current show, I play a flirtatious star cricketer.
I don't act here at all; it comes naturally to me.
This is how I was in my college days.
I was flirtatious and got a lot of female attention.
I always wanted to do an Ekta Kapoor show.
Even when I wasn't an actor, I would tell my friends that one day, I would do an Ekta Kapoor romantic show and she would make me a star.
Today, the show is a superhit and has topped the TRP charts from the second week itself.
How does your wife Vinny Arora react to the female adulation?
She is very understanding, and that's why we were in courtship for seven years before getting married.
She loves watching me on screen and gives me the right feedback.
There are no insecurities.
She knows I love her and she loves me too.
She gives me space, as she is an actor too.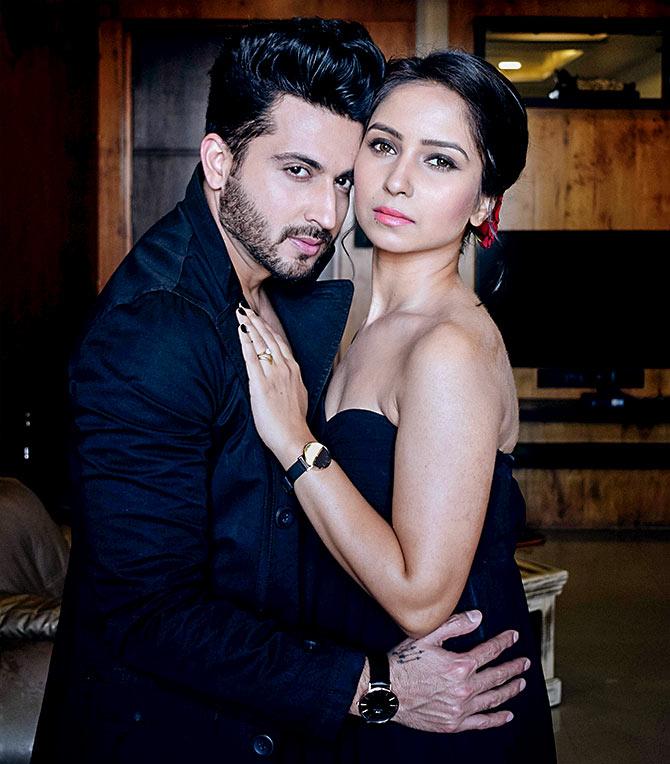 What's next for you?
I want to host shows. I recently hosted the grand finale of SaReGaMaPa and last year's Zee Rishtey awards.
I want to do short films and Web series.
I am open to everything.
I would love to do films. but not just for the heck of it.