'The hotel room number can never total up to 8.'

'I fly First Class and won't take a pre-9am flight.'

Bollywood's travel fetishes.

Movie stars travel very frequently, on work and leisure. Condé Nast Traveller India's fourth anniversary issue lists India's 50 most glamorous travellers.
Here's a look at some actors featured on the list.
Aishwarya Rai Bachchan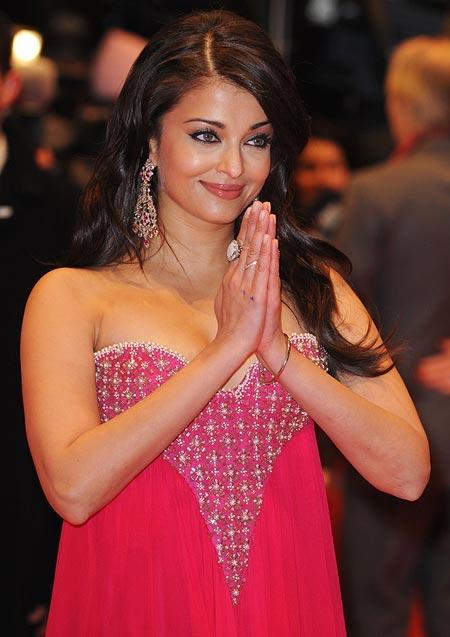 You've famously said you don't travel without your daughter. Aaradhya is two-and-a-half. What are some of the places you've travelled to with her in tow?
Delhi, Dubai, Chicago, Bhopal, New York, London, Ludhiana, Cannes, Glasgow...
My mother has been travelling with me as well, which is great.
How do you stay in touch with family back home when you're away?
Video calls!
Your favourite city?
Paris is beautiful. We shot in some really lovely, quaint spots for the Condé Nast Traveller India launch issue cover.
Atul Kasbekar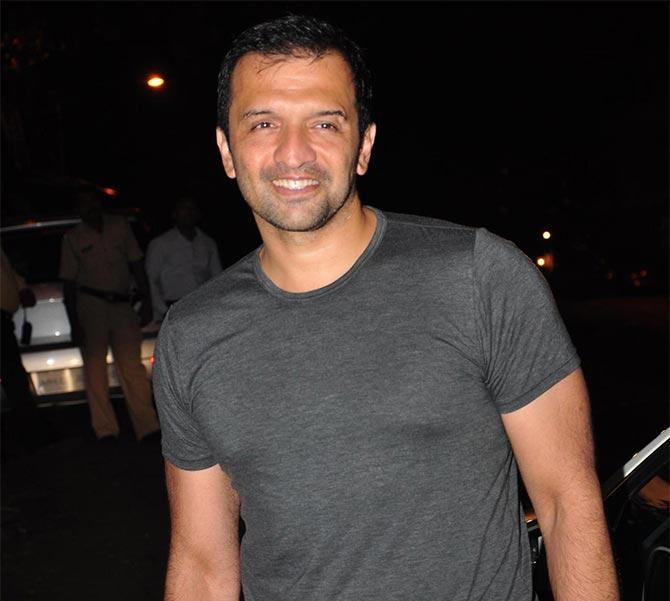 You shoot hot women in exotic places. Is it as glam as it looks?
It's even more glam than it looks. The best part is always getting special attention and the flip side is I have to be on my best behaviour.
To selfie or not to selfie?
Honestly, I've been an absolute genius at taking selfies with a proper camera -- not a smartphone where you can see the selfie being taken. And this was long before selfies became 'cool'.
Cabin comforts?
A lightweight jacket that springs back into shape when hung in a hot shower, noise-cancelling headphones by Sennheiser, comfortable shoes, chargers, all in a cool Tod's strolley. Plus, lip balm and whatever moisturiser I can nick from the plane. Spend 24 hours in: London. Crêpes for breakfast at La Crêperie de Hampstead, a visit to the Tate Modern, lunch at Busaba, a walk in Knightsbridge, an Arsenal game at the Emirates Stadium and Novikov for a great Asian dinner.
Most beautiful place you've been to?
Ladakh -- there's no place like it. It's a life-altering experience. And South Africa.
Lisa Haydon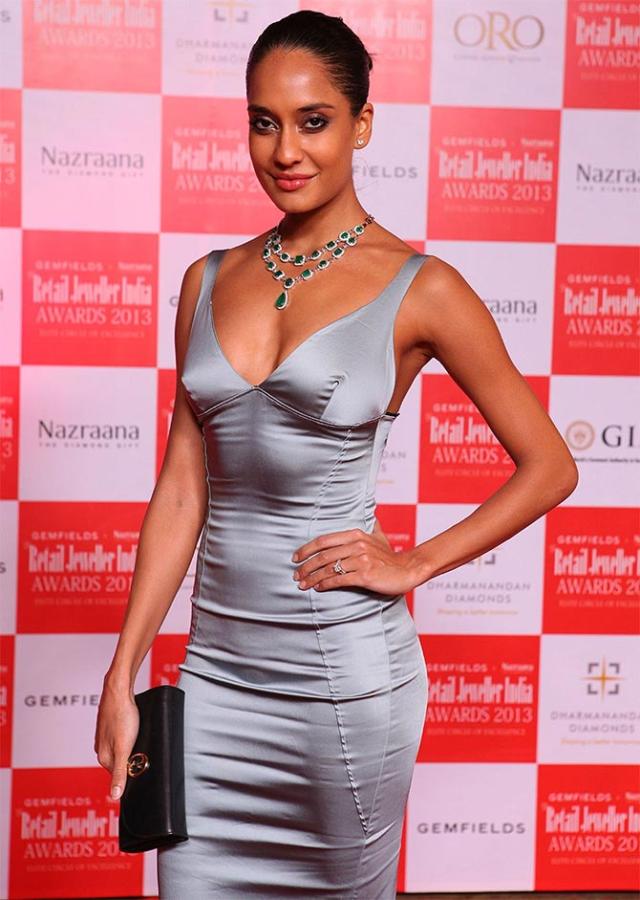 When did you learn to surf?
When I was 19, I dated a pro surfer -- all his friends were pros, too, so they'd be in the water and I'd be bored. I started to teach myself to surf. I've since been on surfing trips to Bali, Australia and Puducherry.
Most glam accessory?
A sarong. I wear it as a dress over my swimsuit, use it as a mat when I'm lying on the sand and then as a towel when I'm out of the water. It's the most versatile piece of cloth!
Your top five beaches?
Bondi, Sydney; Main beach, Queensland; Lennox Head, New South Wales; Las Salinas, Ibiza; Tulum, Mexico.
What's the best thing about travel?
It expands your world view. You become a collector of experiences in art, culture, food, sports, music and theatre -- who you are is an amalgamation of these experiences.
Karan Johar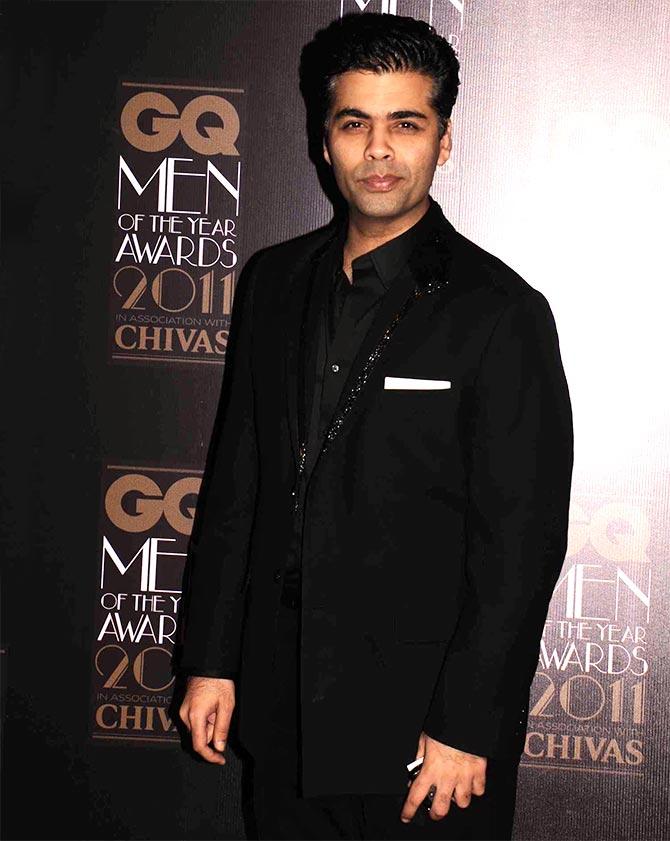 Top 5 most glam hotels:
The Pierre in New York for old-world charm; the Four Seasons New York for its excellent concierge; The Claridges in London for tea and scones; the Four Seasons George V in Paris for its spectacular flowers and The Banyan Tree Koh Samui for the best massages and an infinity pool in every room.
Luxury in hotels means...
Breakfast in bed, restaurant reservations through the concierge and a spa. I like large, opulent spaces; in-your-face is not an issue with me. I'm not a privacy junkie.
Pet peeve?
Inadequate air-conditioning, slow check-in, inefficient service. Aside from these, nothing. I love everything about hotels. I prefer them to my own house! I'd be a happier man if my home was run by the Four Seasons.
One travel eccentricity?
The hotel room number can never total up to 8.
Nargis Fakhri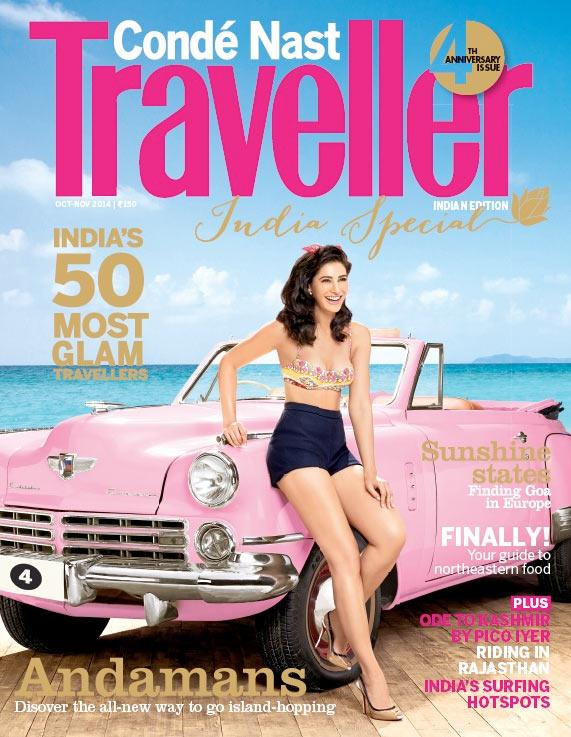 Where has work taken you?
I've been backpacking since I was 15. I used to point to a destination on the globe and just move there and then look for assignments. I've worked in Costa Rica, Hong Kong, South Africa, New Zealand, Greece and more.
Your travel inspiration?
I love documentaries as well as National Geographic, TLC and Animal Planet. I also follow travel-related accounts on Twitter. @CNTIndia is one of my favourites!
Most memorable trip?
New Zealand. I went alone but my then boyfriend flew down to try and make things work between us. While the relationship didn't last, we went horse riding, river rafting, rappelling and swimming with dolphins -- and those memories will last a lifetime.
Spend 24 hours in...
NYC. Start with a jog in Central Park and a green smoothie at Liquiteria.
Next, shop at the TJ Maxx in the Financial District or the Century 21 near the World Trade Center Memorial, get an acupuncture foot massage in Chinatown, eat tex-mex at Dos Caminos where they make fresh guacamole at your table, and party on the rooftop of Thompson hotel at night.
Nargis' photograph: Farrokh Chothia
Styling: Anaita Shroff Adajania
Vir Das
One item you can't travel without?
Voice recording equipment or a leather-bound notepad. I need to write ideas down as soon as I have them.
Favourite app?
I travel five days a week when I'm touring. Pzizz allows me to take power naps. It puts you to sleep for 10 to 90 minutes with a hypnotic voice.
Does stuff from your trips make it into your comedy routine?
Whenever I'm in a city to do stand-up, I have a mini-experience of the place before my set and I incorporate it. I saw a giant Ferris wheel when I landed in Singapore and decided to try it. It was so huge that it ended up being a 45-minute ride. In my set, I talked about how it was the most boring thing I've ever done.
How has being on the road changed for comedians?
I fly First Class and won't take a pre-9am flight; I used to stay in deluxe rooms, now it has to be a suite; performing stand-up for 4,000 people as opposed to 1,000. But I still drink my regular beer after every set.
Your secret getaway?
An old B&B in Goa that I bought during a distress sale when I was 27 years old.