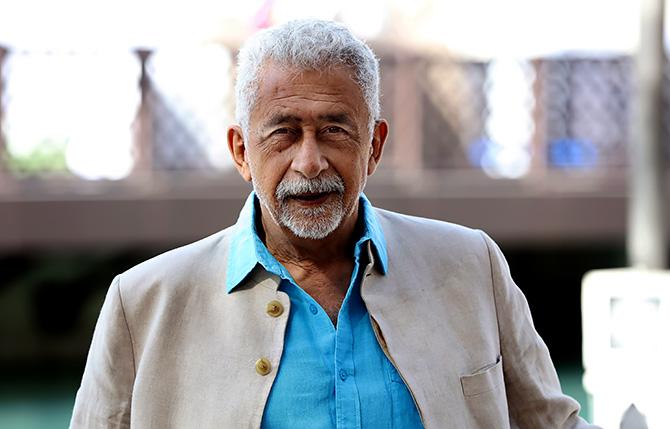 If you're young and depressed and don't know where your life is heading, Naseeruddin Shah seems to have the answer.
His latest short film, Half Full, tells the heartfelt story of a 30-year-old protagonist (Vikrant Massey) who is contemplating suicide.
Until he bumps into Naseeruddin Shah.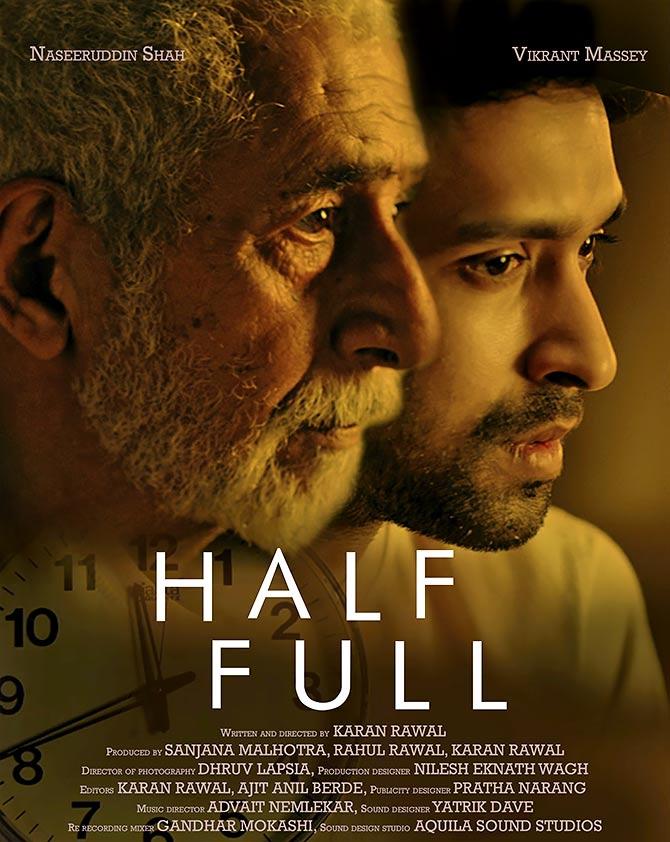 Just how tough was Naseer's life when he turned 30?
"I never came to a stage where I felt all is lost," Naseer tells Syed Firdaus Ashraf/ Rediff.com, as he looks back at his younger years.
Watch: Naseer recalls his big break in the film industry.
Half Full may just be 12 minutes long but Naseer's performance is both beautiful and sensitive.
When his BMW car breaks down, Naseer's character walks to the closest house for help.
Vikrant's character, who is depressed and suicidal, lets him in reluctantly.
It's a strange and insightful encounter, leaving the younger man with hope.
"When I did this film, I could empathise with the character. The script was so good that there was no need to change a single word while filming," says Naseer.
Watch: Naseer talks about his working style
Half Full has bagged honours at the Shorts TV's Best of India Short Film Festival 2019, Los Angeles.