'There are times when you give an audition and it doesn't even reach the director.'
'In such a scenario, what can I do?
'More than nepotism, it's about favouritism.'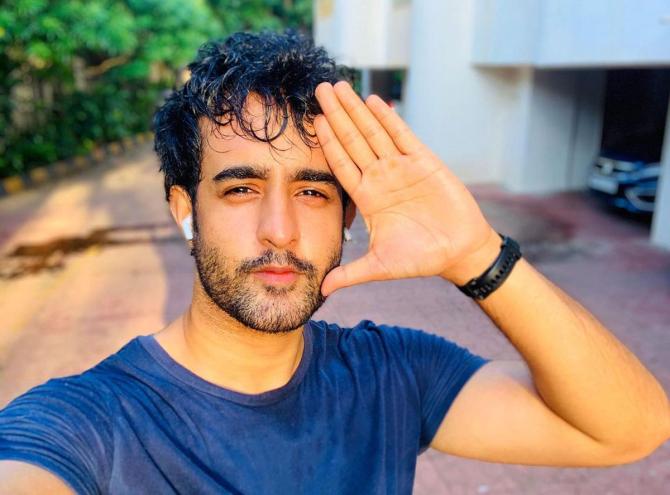 Satyajeet Dubey's stellar performance in Mumbai Diaries has been getting him good reviews.
Everyone is taking note of him now, but not many know that he has been acting for over 10 years.
"A guy like me who came from Bilaspur, Chhattisgarh, to Mumbai at the age of 16 and sustained all these years. That's only possible because I am good at something that I do," he tells Rediff.com Contributor PS Aaryan Khanna.
Why do we see so little of you in Bollywood? Are you very choosy or are you getting offered fewer scripts?
I have been constantly working since the age of 18. I am 31 now.
Today, I have reached a place where I don't really care about validation.
It's not coming from a place of ego, rather it comes from a place of love that I have for my craft and myself.
So the selective likes of people like Shah Rukh Khan, Sanjay Dutt or Nikkhil Advani, who have believed in me over the years, I'm grateful to them.
I remember Sanjay sir telling me once, 'It all comes down to destiny.'
Don't you think it is a numbers game as in who brings in more money gets more films?
Unfortunately, for the longest time, it was about the numbers game.
If your film didn't work at the box office, you were not offered projects no matter how talented you are.
That's the reason I said that I don't need validation. I need love and appreciation.
Apart from that, I didn't sell myself cheap.
When I say 'cheap', I don't mean monetarily.
I am ready to work on sets for 18 hours or 20 hours because this is something I am really passionate about.
But I don't like to get confined in a box when I know my true potential.
A guy like me who came from Bilaspur, Chhattisgarh to Mumbai at the age of 16 and sustained all these years. That's only possible because I am good at something that I do.
I don't want to be quiet about it now, especially after all these years.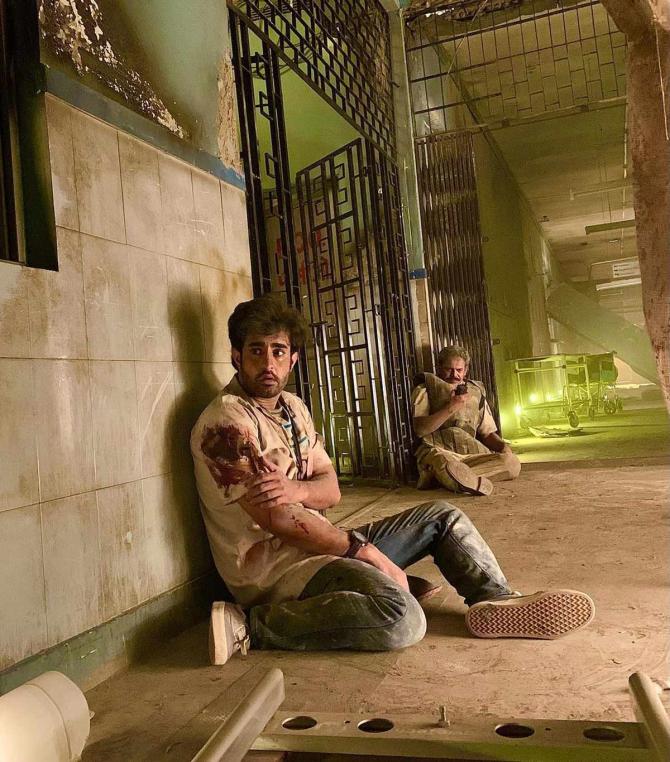 Getting picked up by someone like Nikkhil Advani for Mumbai Diaries, can't be a fluke.
I remember when I met Nikkhil sir, he asked me, 'Where were you all these years?'
What could I have said?
I don't have the money or the resources to hire a PR agency and pay Rs 5 lakh to Rs 10 lakh a month.
I am an actor.
I need to focus on my craft, on my work.
Is it a case of nepotism?
There are times when you give an audition and it doesn't even reach the director.
In such a scenario, what can I do?
More than nepotism, it's about favouritism.
Having said that, I looked at the journey of my cine Gods like Irrfan Khan, Manoj Bajpayee, Nawazuddin Siddiqui and Pankaj Tripathi and, I realised that it may take some time but eventually, you will get there.
I am really blessed that I started really young.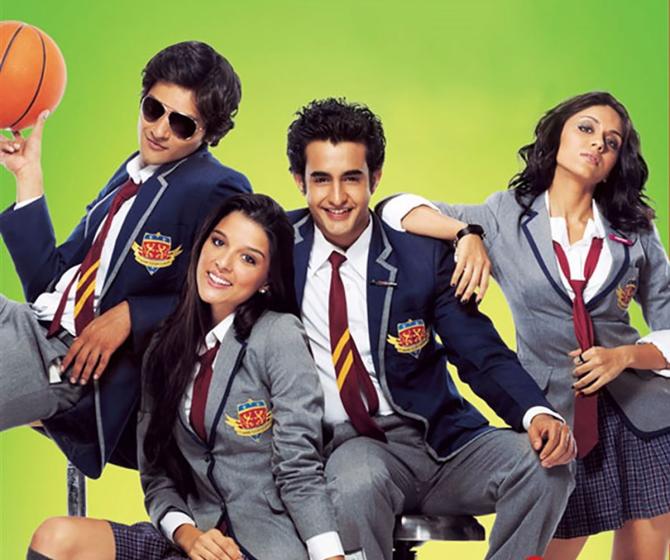 Did the stroke of serendipity ever hit you when you least expected it?
Yes, it did. I see it in a different way.
I got into a luxury yacht with Red Chillies in the form of the film, Always Kabhi Kabhi.
But that didn't work for some reason.
Everybody got into their small boats and parted ways and I was drowning.
When things got difficult, somehow a little project would come to me and that's how I stayed afloat.
Was there any project where you were left frustrated with the way things happen in the industry?
I did this film titled Kerry On Kutton.
A lot of so-called messiahs of independent cinema said that they would back the film but they didn't.
That's how it works here.
I worked really hard for that film.
I lost a lot of weight; I was down to 61 kilos from 73 kilos.
I believed in my craft and thought that people would love it but it didn't get the attention it deserved.
I was really frustrated but then no work goes unnoticed.
Thankfully it's available on Amazon Prime now and, Sanjay Dutt and Maanayata Dutt saw it on a flight to Dubai.
I received a call from Sanjay Dutt Productions and they said that they want to pitch a story to me.
Now pitching is something that happens to a big star.
I immediately ran back, and Maanayata Dutt and Sanjay Dutt treated me so well.
I was at the lowest point of my life, but Sanjay sir told me that he saw Kerry on Kutton and that he loved my work. He said he wants to work with me, and that's what happened.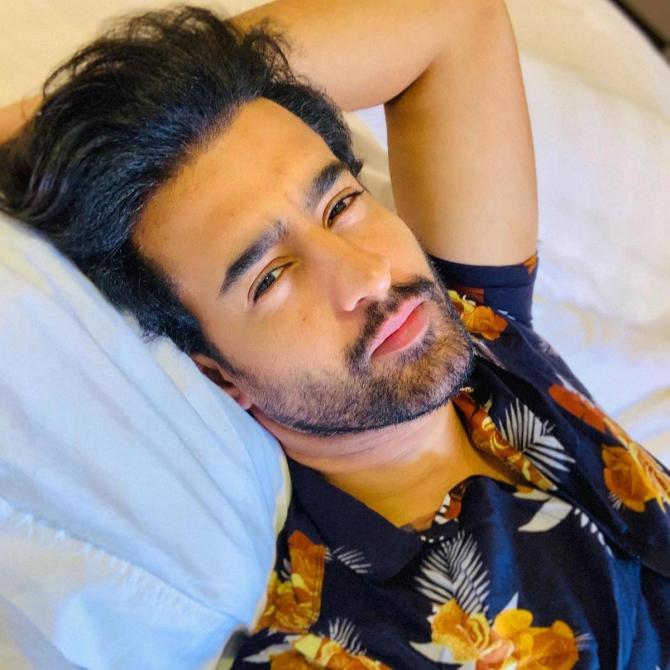 Do you think you have achieved the stardom you wished for?
Post Always Kabhi Kabhi, when I was still in my teenage years, I used to think a film like Dead Poets Society or The Basketball Diaries would come to me, but it didn't.
But now, people are making that kind of stuff.
I used to feel my career could be of a young Christian Bale or a young Leonardo DiCaprio, where you see someone grow on screen.
Any regrets?
I'll give you an honest answer.
Sitting on this wonderful sofa in my 3BHK, looking after my mom, driving a decent car, having a decent lifestyle, I had an option of making a lot of money by doing the regular TV shows and reality shows because I know I've got a decent face.
I know I'm a good dancer.
But I didn't take up those opportunities because they didn't align with my own vision of how I wanted to see my career unfold.
I don't want to work in the future just as an actor.
I want to produce, direct and write and make use of the physical and creative energy before I leave this body.
I could have been down and out and I would have been not visible on the map of Mumbai, but I'm driving right now and I really hope that people see this hunger.
How do you maintain this positive attitude?
There was a point when I started becoming cynical.
There were times where I was down and in bed. I couldn't get up.
But nobody owes it to you.
We think that things may take their own pace, but I didn't know how 10 years went by.
But then, spirituality came into my life and it changed my perspective.
There were times when I had to go for auditions and I am not exaggerating, but I didn't have money even for an auto. So I used to plug in my earphones and walk.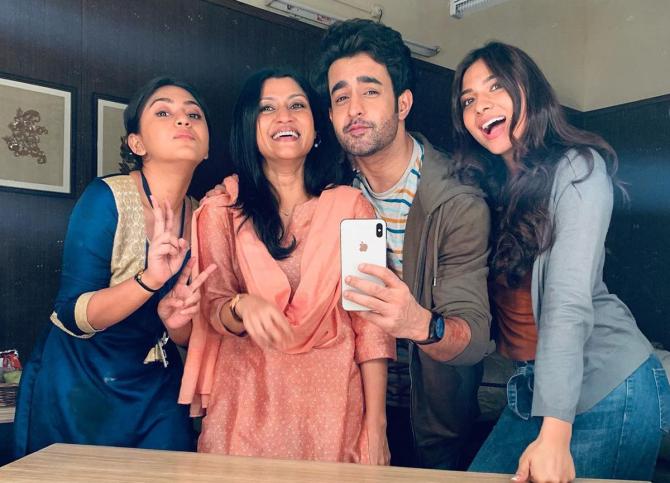 Now that you made your OTT debut with Mumbai Diaries, do you think the medium offerw great work to actors who are probably not getting too much work in films?
Definitely. This may sound a little pompous, but I have been ready to carry a film or series on my shoulders.
I'm waiting for these kinds of opportunities.
There' another Amazon Prime series that I'm doing so.
What is it about?
I can't talk much about it. But I'm one of the faces of the show along with Shruti Haasan, Mithun Chakraborty, Arjun Bajwa and Gauahar Khan.
It's a psychological thriller.
It's in the post-production and editing stage.
You were also doing a film with Neena Gupta. What's the update on that?
I felt that if I do OTT, it has to be in the company of great talents, and Amazon Prime happened.
Then, I started following Neena Guptaji on Instagram.
I was going to be working in the same film as Neenaji. It was going to be physically and emotionally, the most taxing film of my life.
But sadly, Neenaji couldn't do it because of date issues.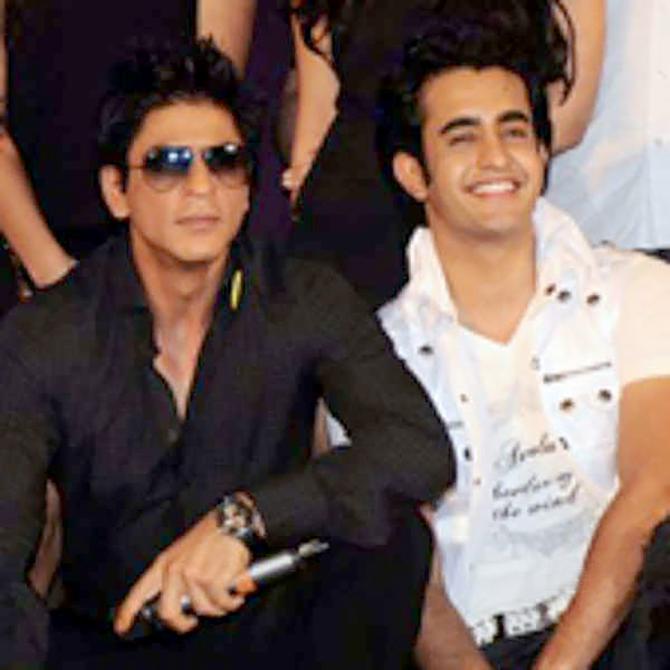 What is it about?
The film is about a 25-26-year-old guy who gets to know that he is terminally ill and that he will die in six months.
It's not a pessimistic take on life, it's about celebrating life and the beauty of it. The character that Neenaji was supposed to be playing was that of a grief counsellor.
It's a beautiful relationship that they share.
Shiladaitya Bora is producing it; he has been the co-producer of films like Newton and Masaan.
Anirban Bose is directing it. He is a doctor. He wanted someone else to direct, but nobody could understand the soul of this film because it's very sensitive.
When I read this script, I was floored.
I had my doubts whether he would be able to pull it off but when I met him, I knew that I just had to surrender.
He said, 'Satya, I love your enthusiasm and energy. The only thing is you're looking too built up for a guy who will be playing a terminally ill person.'
I told him not to worry about that because as actors, we need to have muscles, that's the demand of this job. But I said I would shed weight real soon to get into the character.
So, again the same taxing process of body transformation?
Yeah! I'm seven kilos down now. I need to shed six kilos more.
As I'm talking to you, I'm starving.
I'm having a lot of water and one apple and black coffee a day.