'During the making of the film, he (Rishi Kapoor) kept fighting with Ayan and me.'
'Who takes so long to make a film? Who spends so much money?'
'Ranbir, you are not making a penny on this film. Who will watch a VFX film in the country?'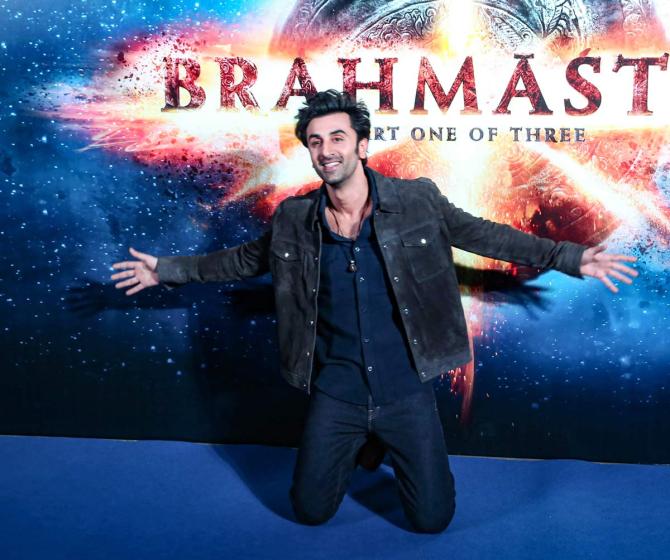 Ayan Mukerji's much-awaited big scale, fantasy, adventure epic Brahmastra, featuring Ranbir Kapoor and Alia Bhatt, has got a new release date: September 9, 2022.
In the film, Kapoor plays Shiva, a man with supernatural powers.
The Karan Johar-backed production also features Amitabh Bachchan, Nagarjuna and Mouni Roy.
The first part of the film, billed as a trilogy, will be released in Hindi, Tamil, Telugu, Kannada and Malayalam.
Mukerji said the film is mounted on a humongous budget and the team has worked hard to get its VFX, action set pieces right. But he does not call it a 'superhero' project.
"I know the term superhero gets used with the film a lot because it is sort of in that genre. But in my mind, it is not a superhero film. It is a fantasy, adventure epic. It is a modern mythology piece. Shiva is closer to a modern representation of a deva than a Western superhero. He is a normal guy who is born with a certain energy within him," the director said.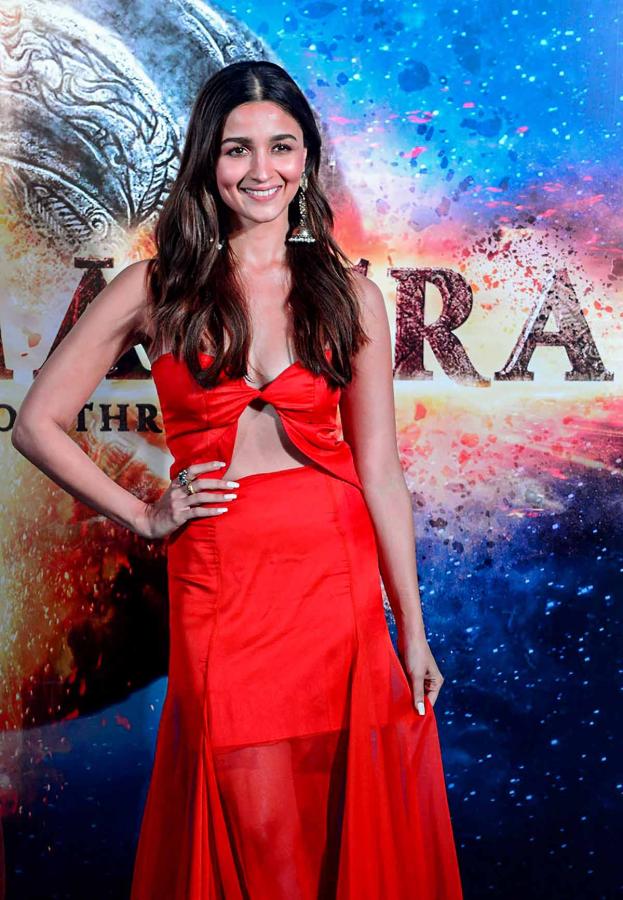 Mukerji said he was nurturing the idea of Brahmastra since 2011, after his 2009 debut with Wake Up Sid when he visited the Himalayas.
He later made the blockbuster Yeh Jawaani Hai Deewani in 2014 but deep dove into fleshing out Brahmastrasoon after. Mukerji said what appealed to him the most was the possibility of mounting an epic film with roots in Indian mythology.
"The feeling of spirituality that we have in India, when we go to the Himalaya or visit some ancient sites... Indians are spiritual, we believe in a higher power. I felt a story like this had not been made in India. Then, the story came to me as something set in the modern world. That juxtaposition of modern and ancient was extremely appealing.
"I felt I could continue to write as a modern film-maker but also drawing from my roots and where we all come from. I felt that it was new and powerful."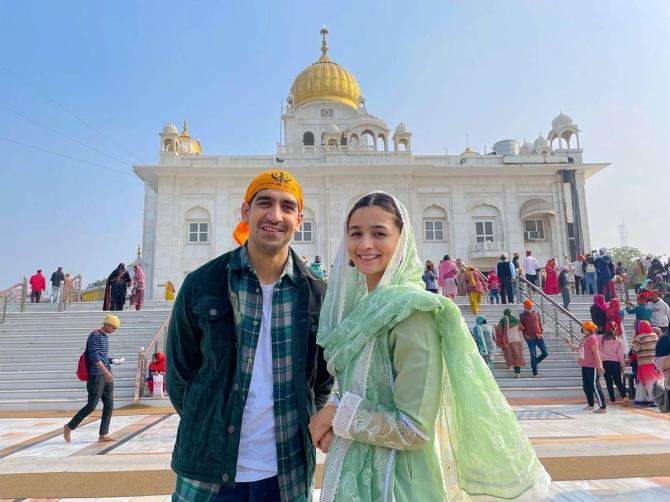 Ayan said he has worked extremely hard for a decade to create a unique and never-seen-before world in Brahmastra.
"In the last 10 years, my entire team and I have worked immensely hard to make this film. We really wanted to create something mind blowing, unique, never-before-seen.
"We have worked so hard to make a film so that eventually audiences like our film, which is why we wanted to launch the first thing of Brahmastra with the audience," said Mukerji.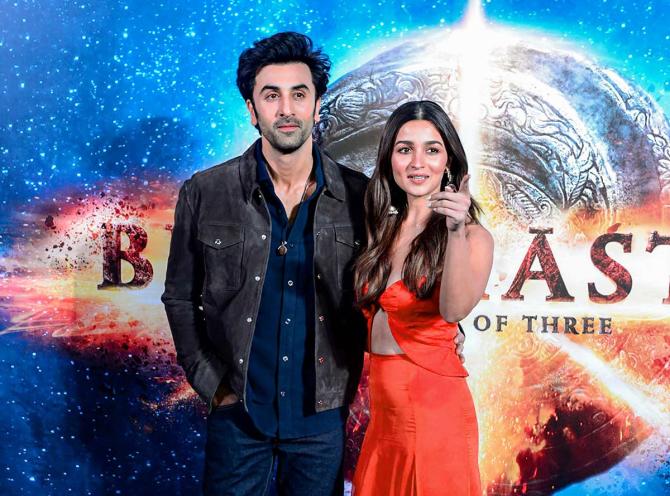 Brahmastra features Kapoor as Shiva, a man born with special powers; Bhatt as Isha, his love interest, and Bachchan as his mentor.
The film was initially titled Dragon. Ayan said the team changed the name to Brahmastra as it was a more appropriate choice.
"I don't know how this (news) got out, maybe I had mentioned it once on social media. Actually, when Dragon was the title of the film, we had not thought about it.
"Shiva in the film has the power of fire so I wrote the name Dragon& on the script. But the film was always rooted and inspired by Indian culture and history. So when the time came to give the title, Brahmastra was always the right title for the film," he added.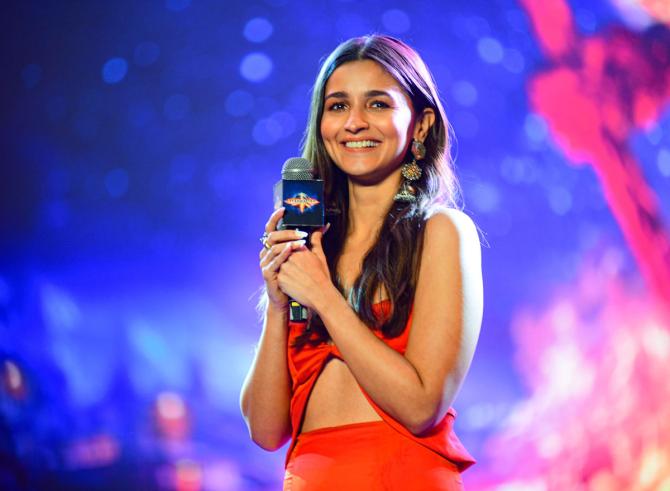 "It is a very important day for us. Today is the day when we open the doors of Brahmastra to people everywhere," he added.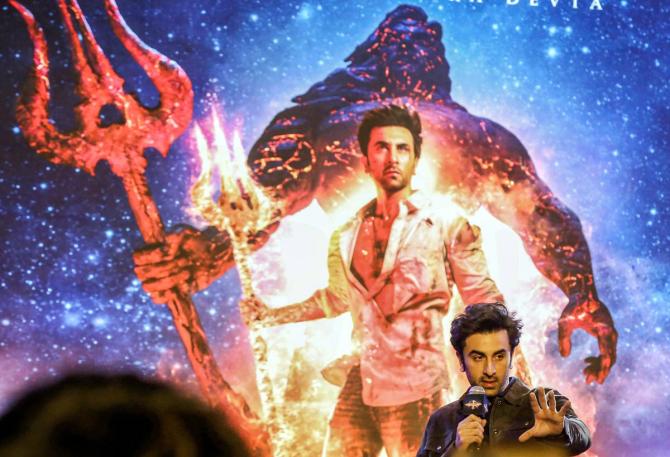 Ranbir Kapoor paid tribute to his late father Rishi Kapoor, saying he hopes to make the veteran actor proud when the long-in-the-works movie is released next year.
"I miss my father terribly today. I remember during the making of the film, he kept fighting with Ayan and me, and kept questioning us," Ranbir said.
"'What are you doing? Who takes so long to make a film? Who spends so much money? Ranbir, you are not making a penny on this film. Who will watch a VFX film in the country?' But I believe he is here somewhere and I hope he is proud. I hope he is smiling," he added.
The 39-year-old actor also sang a few lines from his father's popular song Om Shanti Om from the 1980 romantic-thriller Karz.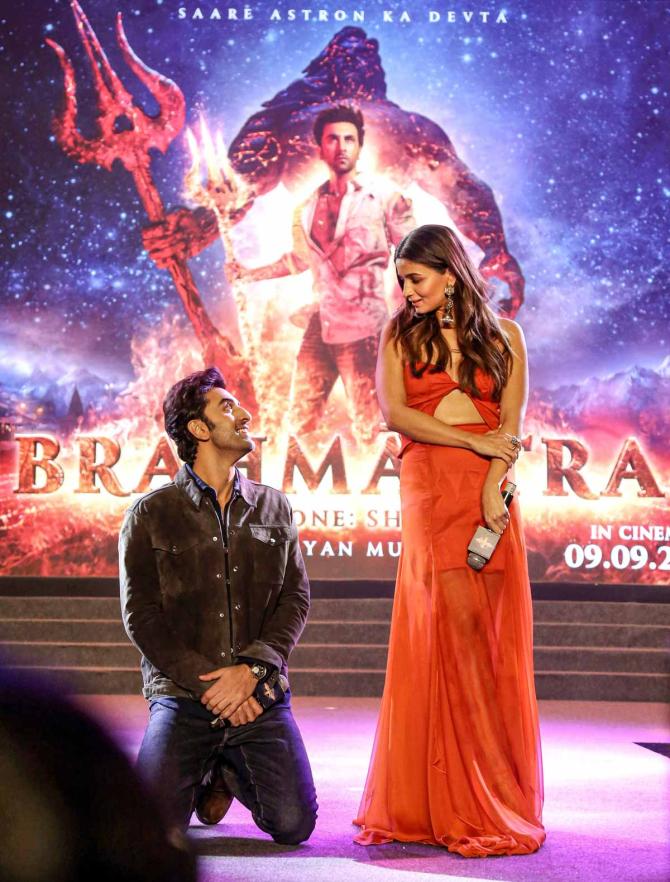 Ranbir said if one were to talk about 'heart and love', he had to call his Brahmastra co-star and girlfriend Alia on stage.
Alia said she got emotional hearing Ranbir speak about his father.
"I am sorry, but right now I am a little emotional because of what you said. I immediately started to..." Bhatt said, fighting back tears, as Ranbir patted her back.
The actress, who plays Isha in the film, said it was a "big day" for the film's team as they finally unveiled the motion poster to the fans.
The film was announced in 2014 with a scheduled release in 2016, but got delayed. It eventually went into production in 2018.
Several release date changes and a nationwide lockdown later, Brahmastrais finally set to be released on September 9, 2022.
"This has been such a long journey. It is a big day for us," Alia said. "I am shaking."