'If I can make smaller films that are successful, why would I make big ones? The choice is Shah Rukh's: Would he like to work in smaller films?'
Director Kundan Shah, who passed away on October 7, had asked in an interview in 2001.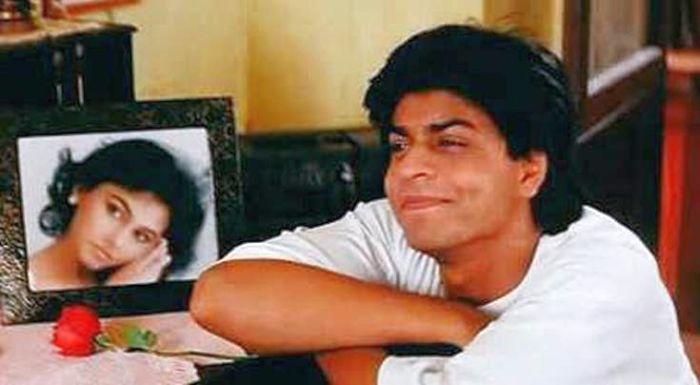 Kundan Shah is a director who knows his mind.
He has a clear notion of how the Hindi film industry functions: "If someone discovers a formula which becomes a hit, everyone starts copying it. Very few directors actually experiment."
"The film industry is like a room. The best actors, films and directors are selected from inside it. But the world exists outside the room. So many better actors out there haven't been discovered yet.
Shah, currently directing Dil Hai Tumhara, tells Ronjita Kulkarni what gets him going.
Tell us about Dil Hai Tumhara.
The story has been penned by Rajkumar Santoshi. He was supposed to make this film, but the project was given to me.
I made a few script changes, keeping the basic essence of the original screenplay in mind.
The primary conflict is of a mother and her stepchild. But it's not the usual conflict that you always see -- this one is more psychological and deep-rooted.
Emotional deprivation makes the stepchild a rebel. Rekha plays the mother and Preity Zinta her stepdaughter. Mahima Chaudhry adds another angle to the story. She plays Rekha's own child who is torn between her love for her mother and sister.
Another twist in this tale is that Mahima and Preity fall in love with the same man, Arjun Rampal.
What kind of stories really get you going?
I want to make a black comedy.
A film about a penniless prostitute on the run, getting caught and then becoming a chief minister. I hope to make a film on this after Dil Hai Tumhara.
I have a couple of actors in mind, but I can't reveal the names now. But it's not a film for the masses.
What do you think happened to the Kundan Shah magic after Jaane Bhi Do Yaaro?
Unfortunately, nowadays, the box office has become the only guiding line. People are not interested in how good a film is unless it does well at the box office. If the film works, they are all for it.
The audience out there has different likes and dislikes. All films do not have to be made for the masses. You can make small films, and still be successful within your target audience. I don't want to make the same repetitive formula-based films.
Jaane Bhi Do Yaaro was a very small budget film. Dil Hai Tumhara is bigger. For example, if that was Rs seven lakhs, this is Rs 70 million. Seventy times more. The smaller the film, the more freedom you get. The smaller the film, the bigger the adventure!
I love to make small films, but no one gives me the chance.
The market has changed. Nowadays, everything is decided in the first week collections. A lot of money is spent on marketing. So small films are not really 'small' anymore; they cost upto Rs 30 million as they include marketing costs.
What do you think about the new crop of actors and actresses?
You can judge them by the subjects they choose. Nothing to get excited about. I don't think we've found anyone with phenomenal talent.
The subject decides the quality of the raw material you want. The more ambitious you are, the more ambitious the acting will be. That's where talent comes in. If your not attempting anything too ambitious, you'll get stuck.
For example, if everyone is making song and dance films, all you require is a heroine who can dance well. But if you are attempting a more ambitious project, better talent comes in.
If Dilip Kumar played only on his romantic image and everyone did only romantic films, we wouldn't have a Devdas or Madhumati.
You can only be different by being original. An actor must have faith in himself, in his strenghts. He must only do what he is good at. If he succeeds, then different subjects come up which wouldn't otherwise.
You make the times, not vice versa.
Your film Kabhi Haan Kabhi Naa made Shah Rukh popular. Would you like to work with him again?
It depends. If I can make smaller films that are successful, why would I make big ones? The choice is his: Would he like to work in smaller films?
This interview was first published in July 2001.