'None of the celebrities behaved differently, except Shilpa Shinde.'
'Bandigi and Puneesh are faking their relationship.'
'Shilpa, Hina Khan and Sapna Chaudhary are the shrewdest contestants in the house.'
Evicted contestant Jyoti Kumari gives you the inside gossip from the Bigg Boss 11 house.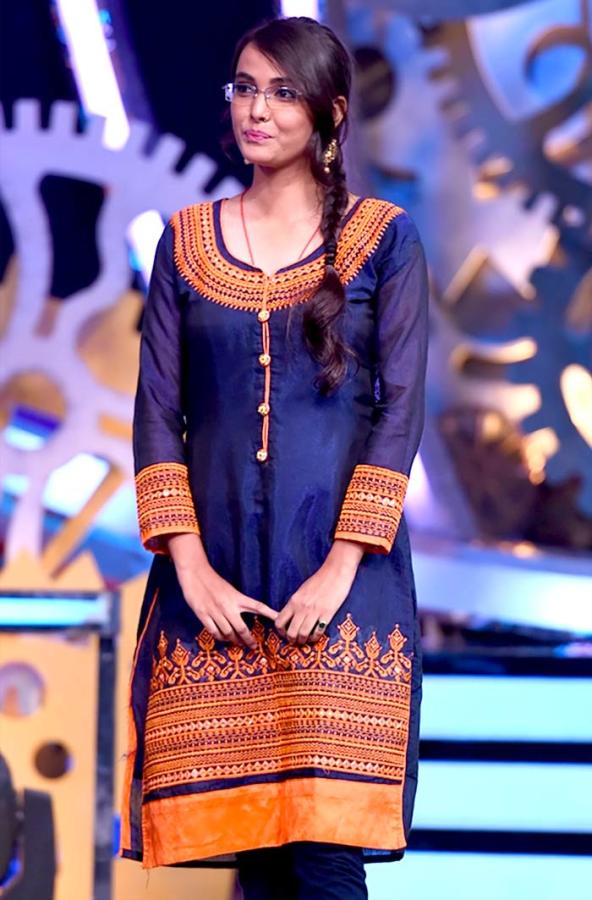 Bihari girl Jyoti Kumari, 20, is the latest contestant to be evicted from Bigg Boss 11.
The daughter of a peon, she entered the house as the youngest contestant and was a part of the commoners' group.
She started off as a motor-mouth and was often tagged 'ill-mannered.' But with time, and help from her fellow contestants, she revealed her true, down-to-earth self.
Jyoti built a special bond with some of the contestants, especially Vikas Gupta, who treated her like a younger sister. They would often confide in, and provide support to, each other.
Jyoti gives Rediff.com's Rajul Hedge all the gossip from the house.
You got evicted in just four weeks.
I am not feeling good (about it) at all.
But I am really happy with my short and sweet stint. It was a beautiful experience and I made some really good friends.
Yes, I did have a few fights but, gradually, the enemies turned into friends.
When I entered the house, I was adamant not to let people and situations get in the way. I made sure I did not get involved in dirty politics or controversies.
There were several contestants who were much weaker than me.
Everybody felt Luv Tyagi would be eliminated. He too was not confident that he would not survive. Maybe girls voted for him and saved him (laughs).
I was definitely stronger than him.
How challenging is it to live with people with different mindsets?
When you watch the show, it looks simple. But it is very challenging to live in the house with people from different backgrounds and mindsets.
I am a straightforward person and don't like to backbite.
I followed the same funda inside the house too. When I felt people were stepping out of line, I would stand up against them.
What's it like living with celebrities?
I liked everyone, except Shilpa Shinde.
None of the celebrities behaved differently, except her.
Apparently, Shilpa told Akash (Dadlani) that she wouldn't allow a girl of my level to stand next to her.
Akshay told me this only after he had a fight with her. Also, he told me not to talk to her. But it was shocking to know that such a huge TV star has itni chota soch.
She is popular on TV only because of her fans and I am one of them. After that, I tried to stay away from her.
I liked Hiten (Tejwani) Hina (Khan) and Vikas (Gupta). They were normal and behaved liked commoners. But some commoners were behaving like celebrities. (laughs)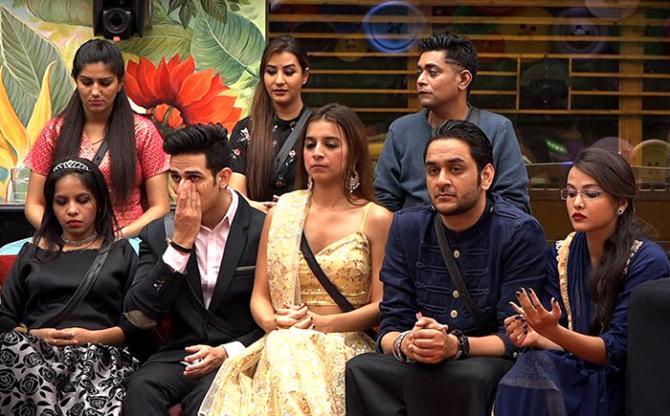 Who is the shrewdest contestant in the house?
Shilpa, Hina and Sapna Chaudhary.
They are playing this game very smartly. They are so clever that, as soon as they understand a situation, they use it to their advantage.
Arshi (Khan) claims she loves being in and creating controversies. She had also said that she loves adding fuel to the fire and sitting back to enjoy the drama that followed. She did that with Shilpa and Vikas Gupta.
I feel she does this for extra footage.
Arshi has no control over her tongue; she uses bad language and is acting all the time for the cameras.
Sapna is a fake aunty, like everybody says.
Vikas is a genuine person and I am very fond of him.
Everyone has been making fun of Dhinchak Pooja.
When she entered, we thought she would be a chota packet bada dhamaka (an explosive mix in a small package). But dhamaka hua hi nahi, jalee hi nahi (but there was no explosion; in fact, this firecracker was a damp squib)!
When she flicks her hair, people around her get scared that lice might fall on them!
Hiten is more worried than anyone else in the house. He was the first to notice lice in her hair. Then he sent me for confirmation.
After that, everybody went one by one to see; they were behaving like as if they were seeing lice for the first time (laughs).
Arshi sleeps next to her and I told her to cover her head with one of the plastic bags used for collecting garbage in the house.
Pooja behaves like a celebrity and she's bad with tasks.
When she entered, she knew that Arshi and Akash were popular on the show, so she decided to tag along with them. It helps her survive in the house.
Are Bandgi Kalra and Puneesh Sharma faking their relationship?
Yes.
When I had asked Bandgi about Puneesh, she asked me if I was mad to believe that they were having an affair. She clearly told me it wasn't true because Puneesh was 10 years older than her.
They are doing it only for the show.
What feedback did you get after exiting the house?
I felt good when I saw myself on TV.
After coming out of the house and giving interviews, I feel I have become a celebrity.
My mother said it was a big thing to survive in the house for four weeks.
I always wanted to become famous; my dreams have finally come true.
I can't even imagine the welcome I will get at home (in Bihar).
What next?
I have always wanted to become an actress.
Appearing in a reality show was something I had never expected. I just got lucky with the video that I had uploaded for the Bigg Boss auditions.
I hope I get some offers after this show.