'I draw inspiration from superheroes.'
'I don't like gruesome action.'
'I don't like showing blood.'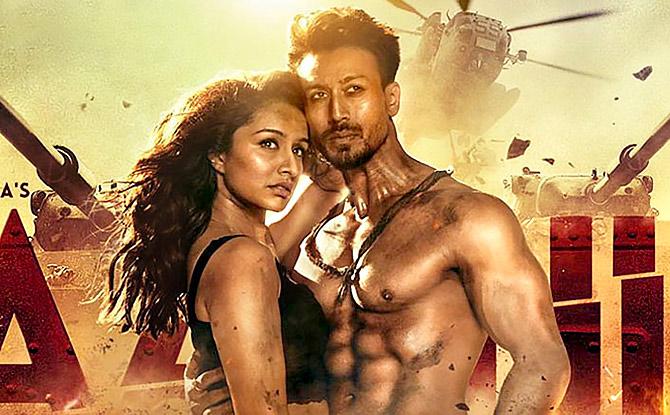 Tiger Shroff takes on an entire country in Baaghi 3.
Directed by Ahmed Khan, the film co-stars Shraddha Kapoor and Riteish Deshmukh.
"We have definitely scaled up. From man vs man to man vs machine to man vs nature to now, man fighting helicopters and tanks!", Tiger tells Rediff.com Contributor Mohnish Singh.
Baaghi 3 was announced just before its second installment released. Is it the same script?
We had announced Baaghi 3 during the Baaghi 2 trailer launch.
At that time, we had no idea what we were making. We did not have a script.
We were just so happy with Baaghi 2 that Sajid Nadiadwala sir wanted to announce the third part.
Is this why Heropanti 2 has been announced?
You could say that.
It brought us good luck during Baaghi 2. I hope it will be the same for Baaghi 3.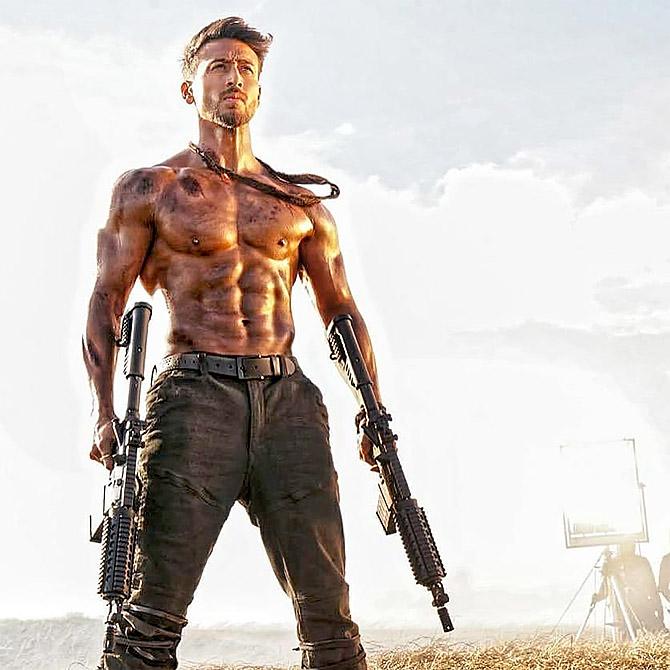 How did it feel reuniting with Shraddha Kapoor after four years?
We share a good equation.
We laugh at the stupidest things.
I feel we are so alike and our energy mixes very easily.
Whenever we work together, it does not feel like work.
It's a lot of fun to be around her.
You said you had a crush on her back in school. When was the first time you met her?
I still have (a crush).
Our families are very close.
We used to meet at parties and friends's homes.
Then we went to the same school together where she choreographed me on our annual day. The song was Ek Pal Ka Jeena.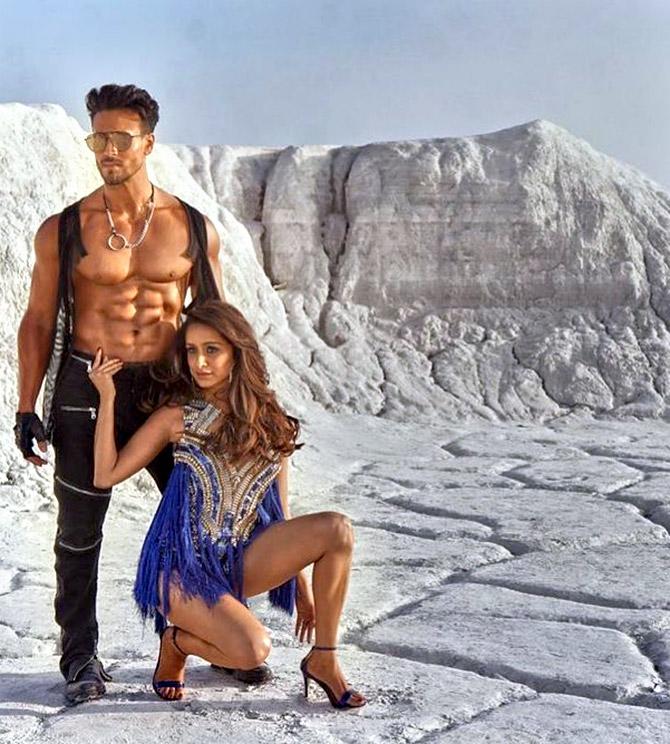 Did you enjoy the remix version of Dus Bahaane?
Very much.
It an absolute honour to dance on that iconic track.
But the place we shot it was minus seven degrees.
It was very cold when we were shooting that song, but I guess we had each other to keep us warm.
I did not feel (the cold) as much when we were doing action because the body was warm.
But it was torturous between shots. At that temperature, your muscles contract.
Doing action in that weather is very difficult.
Do you agree that even an action film must have purpose?
If there is no emotion or purpose, that action just becomes a showreel.
Once action has a reason, then that action multiplies and the audiences are more engaged.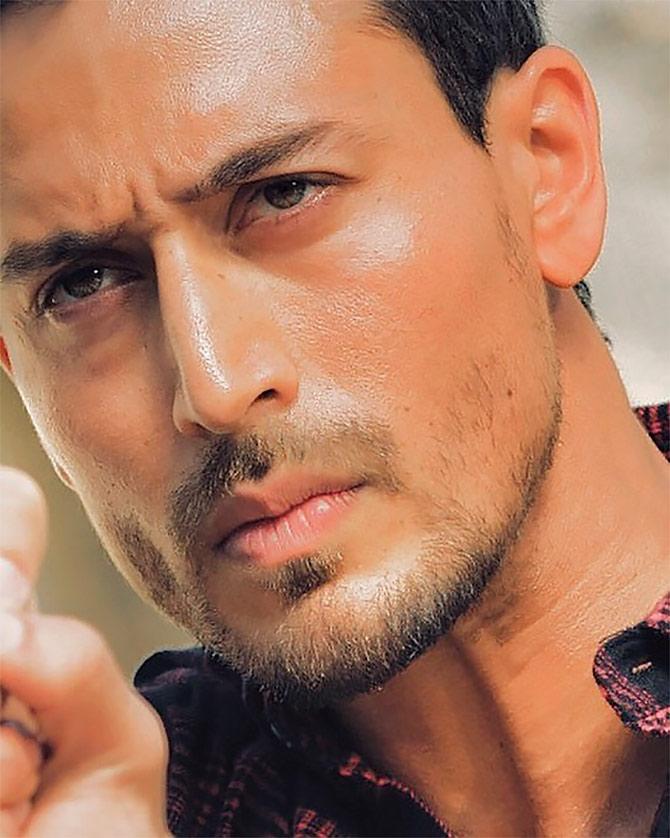 Your birthday was on March 2. Tell us about your most memorable birthday.
The last four years have been very memorable because I spent those birthdays shooting and working.
Working birthdays are a blessing.
My father keeps giving me plants.
He gave me a Tulsi and something called a Spider plant.
The Spider plant basically gives oxygen at night. You keep it by your side. It is a natural air purifier.
He is very much into the environment.
Can you tell us about your childhood birthdays?
In my building, we used to have small get-togethers, and my father would call his friends. Shraddha Kapoor would be one of them.
They would be normal birthdays, you know, with competitions, games, dance competitions, etc.
She used to win and I would lose.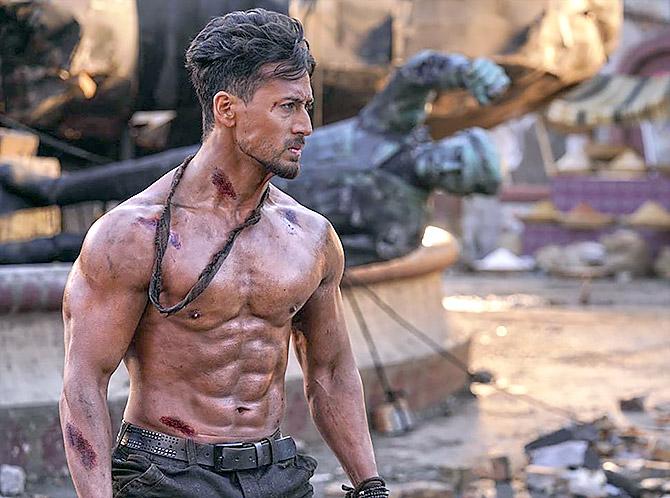 Your father once said that he never thought you would become an actor, as you were more interested in sports. So when did you decide to become an actor?
I think after meeting Sajid Nadiadwala sir and after he saw something in me, he convinced me.
So I was like okay, why not? Apply that same sports discipline and the physicality I have into one of my roles or into my work as an actor and see what happens from then.
How is the action different in this film?
Well, we have definitely scaled up.
From man vs man to man vs machine to man vs nature to now, man fighting helicopters and tanks.
The action that you see is all live. There is very little VFX.
We give all the credit to Ahmed Khan and Sajid Nadiadwala sir.
It's said you choreographed some of the action sequences in the film.
Well, I was lucky that my director was open to my ideas.
He used to ask me for inputs and I would happily give it without overstepping, because only I am aware of my capabilities and where my body can go.
For example, I have never heard of tank action format. I have never seen tank action personally and neither has my director.
So we were just thinking how to do choreography with tanks because you never know how they turn, how close I can run towards them, what proximity to keep while trying to tame these tanks...
We did not get a chance to rehearse because the government and the army gave the tanks for a certain amount of days and we needed all of that for the shoot.
So we basically choreographed on set.
I got lucky enough to get it in a few takes. I got hurt as well but we finally got the shot.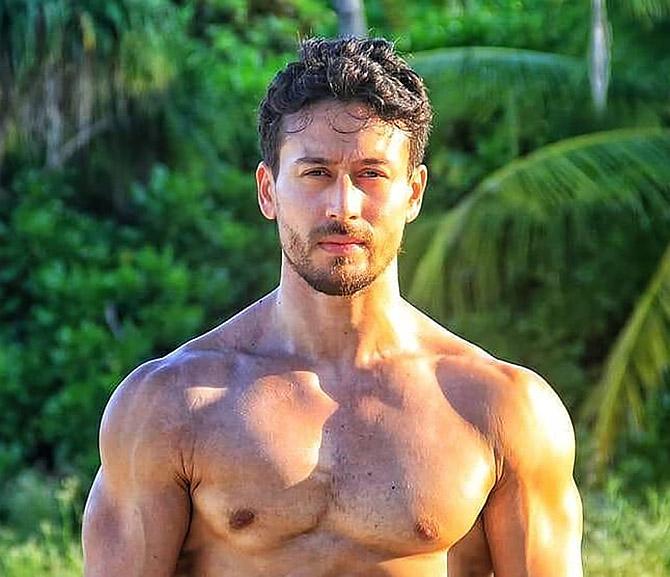 In terms of action design and look, which sort of Hollywood movies do you like?
I draw inspiration from superheroes.
When I do action, I think how a child would think, how it would appeal to the child.
I don't like gruesome action.
I don't like showing blood.
I like spectacles.
So I took inspiration from Spider Man.
If you notice in the trailer, we have stuff from Captain America, Spider Man and Wonder Woman.
How was your experience working with Riteish Deshmukh?
Initially, I was a little antsy because Riteish sir is such a huge star and an amazing actor.
So I felt I could not let him down.
I wanted to give him the right cues and have a healthy give and take with him.
Luckily, the day I met him, we got to talk. He was so cool and down-to-earth, and so easy to gel with.
We did a few workshops, retakes and then we were just flying.
He used to come on set and in two to three takes, we would get magic.
The chemistry we shared on and off screen is a blessing.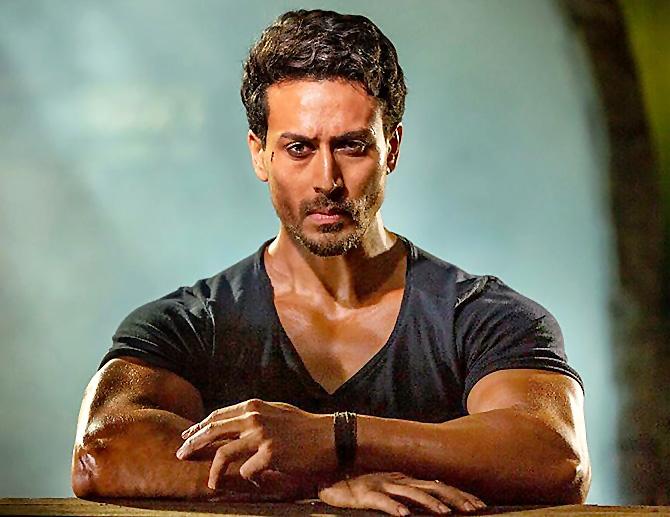 After the trailer released, a section of people took offence with your dialogue where you say that you will wipe off an entire country because your brother is in trouble.
At the end of the day, it is just a film.
The characters are so much in love with each other, there is so much bromance that this boy will do anything for his brother.
He will go to any extent if something happens to his brother.
Why do you think that critics and the media do not look up to action films in Hindi whereas the same people go gaga over Hollywood movies like Avengers?
I don't know.
I have never got a good review in my life (laughs), so you are asking the wrong person.
For me, what matters is the public word-of-mouth, public reviews, and the box office.
I believe action speaks louder than words.
What other genre would you like to try?
I would love to do a musical film, something like La La Land.
I don't know if you know who Gene Kelly is.
I really like those holistically packaged performances: Sing, dance and perform.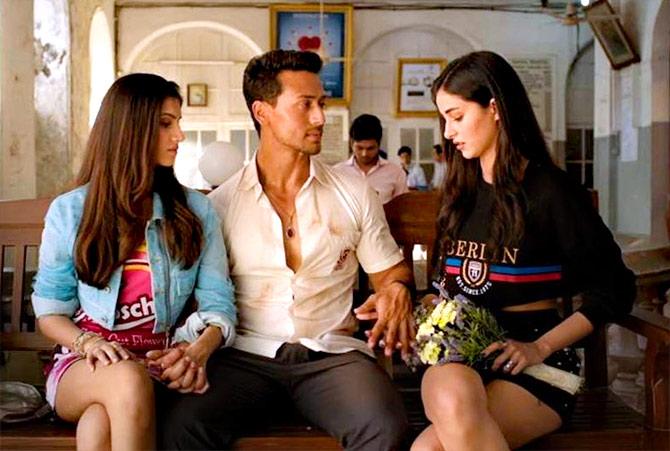 What went wrong with your college-caper Student of the Year 2?
I got a lot of feedback from my fans. They were like, 'We are used to seeing you as this one-man army, we are used to seeing you take down machines single-handedly but here, you get beaten up in college.'
People couldn't digest that.
I guess it's my fault and my failure for not doing it convincingly.
Has Rambo been shelved?
No. But it has been pushed right now because it does not make sense to do back-to-back action movies.
Would you like to star in a remake or sequel of your father Jackie Shroff's films, perhaps like Shiva Ka Insaaf?
Yeah, that is one of my favourite films of dad's.
If somebody remakes it and the script is good, then, why not?